As 2015 draws to a close, I thought about doing another Top 10-type post as I have in years past. Then I thought, does anyone really want to know that chocolate éclairs and the best ever banana muffins are STILL the most popular recipes around here? Or do they want to know what recipes we eat every week, or every special occasion? 
Personally, I like knowing what other people eat day in and day out, which may be creepy, but there you have it. So assuming there are other people out there like me, people who want to make recipes everyone will be excited about, that's what this list is. This is all the things the rest of the family requests, the meal every kid will eat, the dessert that never has leftovers, the indulgent baked treat that gets me excited to sit down at my computer and work every night after the kids are tucked in.
So this year's list is our favourites. The things I search for time and time again on this here site, computer open, flour getting in the keys, salsa sticking to the screen.  If you're looking for recipe inspiration for the new year, these are where I'd start.
The meal every kid will eat: Taco Rice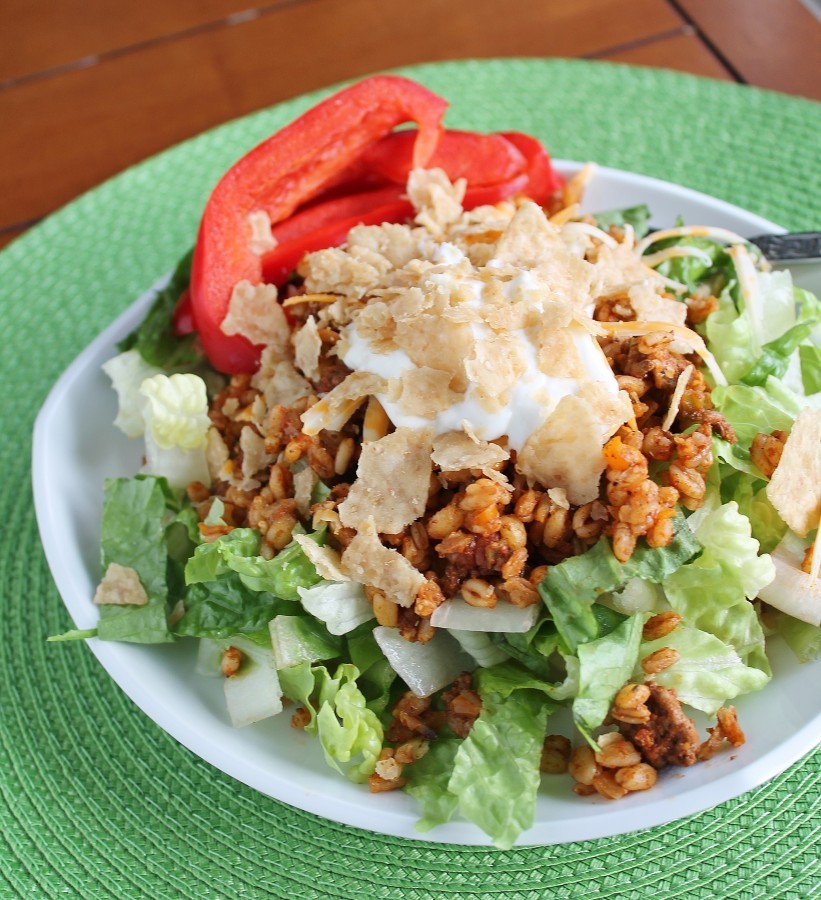 We eat this wrapped up as burritos or over lettuce as a warm taco salad. Leftovers are eaten on toasted buns with melty cheese, sloppy-joe style. We eat this every week or two, usually made with half quinoa, farro, bulgur, or barley mixed into the rice. This is where I can hide meat for my veggie eater and veggies for my meat eater, and everyone always empties their plates. It doubles and freezes well too…there is nothing this meal can't do :)
Extended family favourite: Chocolate Ecstasy
This easy dessert makes an appearance at almost every family function, on both sides of the family. What's not to love about brownies, mousse, and whipped cream? Kids and adults both love this one, and there are never leftovers to be had.
Thanksgiving must-have: Pumpkin Toffee Cheesecake
I forgot the time-frame on this one this year and pulled it out way too late at night the day before Thanksgiving, but it was worth it. This one is a hit with the pumpkin pie lover, the pumpkin pie hater, the cheesecake lover and the cheesecake hater. What more could a person with a large family ask for?
Christmas baking staple: Nanaimo Bars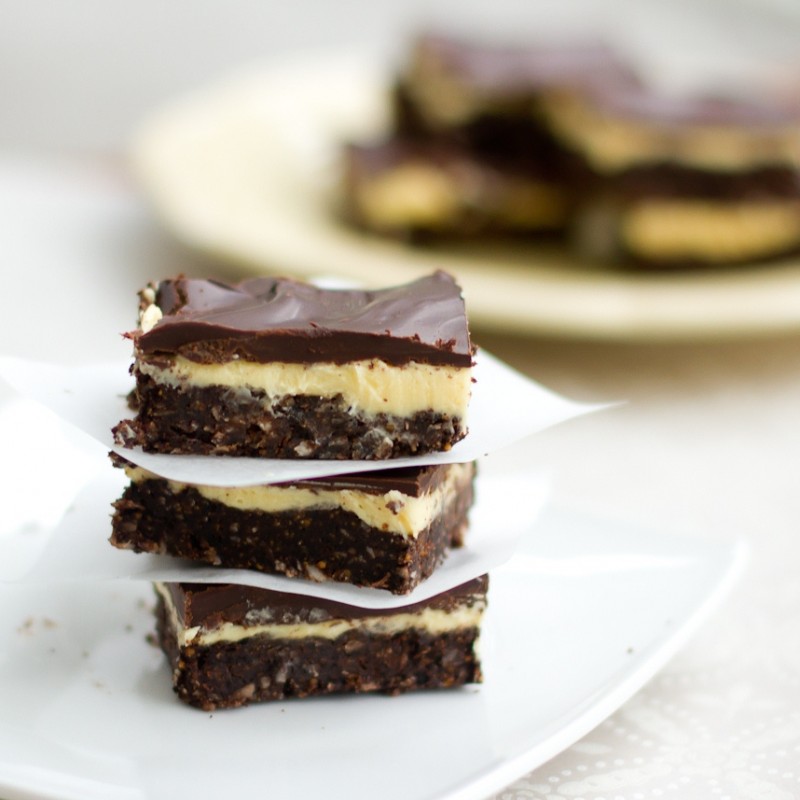 I could make these all year, but I choose not to, for the sake of my waistline :) These are my absolute favourite, and last year I made a mint-chocolate version that was a close second. I made three pans of these this year and have just enough saved still for Christmas. The rest have been thoroughly enjoyed, and I even found the heart to share a couple.
Most-looked-forward-to evening snack: Chocolate Cranberry Bliss Cookies
For times when Nanaimo bars aren't in season, there needs to be something else, and 9 times out of 10 that something is cookies. There are so many cookies I love on this blog, and cookies are probably the thing I bake most often.  These aren't the ones I make most, because the extra icing step deters me. But when these are around, they are something I look forward to. I always grab something sweet to enjoy when I sit down to work in the evening, and these are one of both Carl's and my favourites.
Favourite chicken dinner: Crispy Lemon-Mustard Roasted Chicken
I actually love all the chicken recipes on the blog almost equally, but one that sticks out as my favourite is lightly breaded, can be made ahead, and tastes a little fancier than normal. We could easily eat this weekly, if I remembered to buy bone-in chicken more often. A very close second, that we probably actually eat more often, is the White Cheese & Chicken Lasagna, usually minus the ricotta cheese I never bother to buy.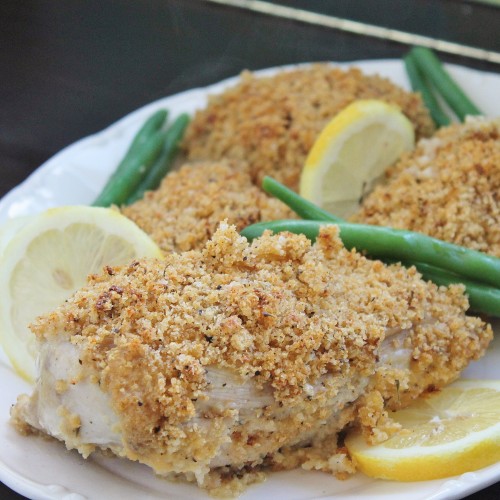 Kristopher's favourite muffin: Lemon Chia Muffins
These used to be Gemma's favourite muffin as well, before she decided she no longer eats muffins. They are also one of Carl's favourite muffins, and they always disappear in record time so if I don't double the batch I might as well not bother.
Carl's favourite scone: Cranberry White Chocolate Scones
These are my mom's recipe, and Carl once called these his "favourite thing" I bake. When I ask him to repaint something that just took 3 coats of paint to cover because I'm not sure about the colour anymore, I bake him a batch of these scones to make things right. They are also a common sight beside soup for dinner, as a last-minute Sunday lunch, or a special breakfast treat.
Favourite appy: Spinach Dip with Bacon
I have made this 3 times for this Christmas season alone, and have yet to have leftovers to call my lunch the next day. This freezes well, making it perfect to make ahead, and can be heated quickly in the microwave if you don't want to turn on the oven. Great with bread or chips, this is welcome at at any party.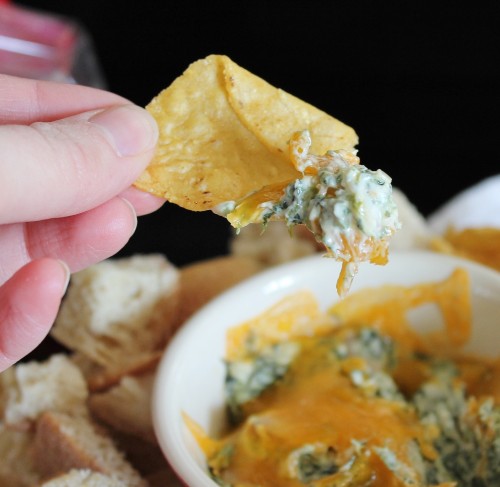 Most frequently-made muffin: Bran Muffins
Haha, it's true. How boring are we? We love these muffins for a quick breakfast or lunch, and they make a great snack too. I make these about once a month, and we're not sick of them yet :)
Sunday breakfast: Pancakes or Croissant French Toast
Our most common Sunday breakfast was pancakes, hands down, until the introduction of Croissant French Toast. While other things occasionally make appearances, these are my far the most common weekend breakfast choices around here, and a stack of pancakes is often found in my freezer for quick weekday breakfasts and lunches too.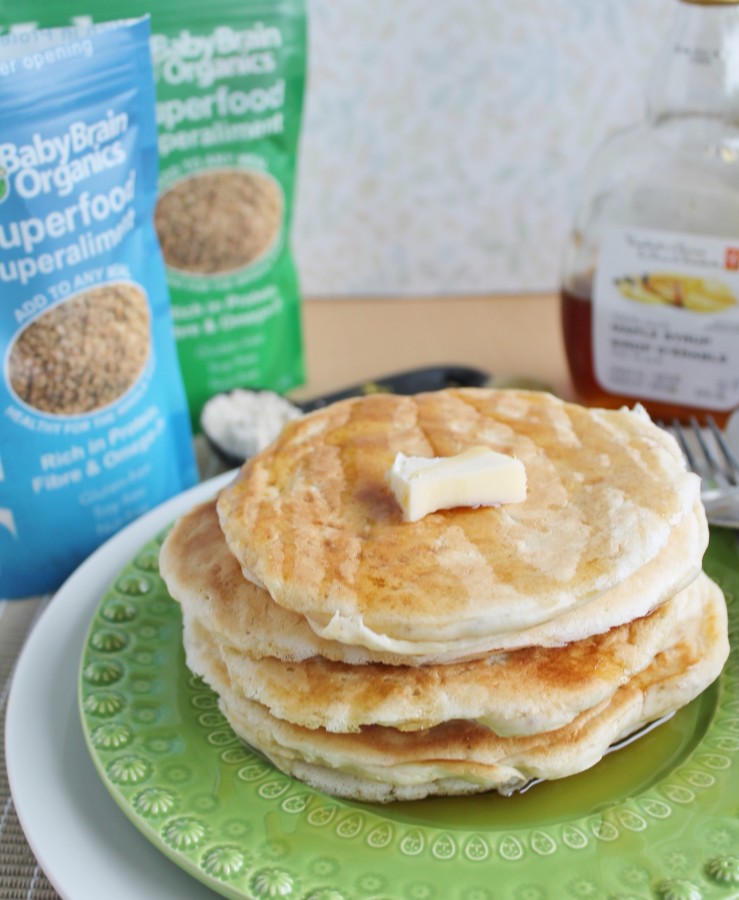 My favourite breakfast: Gingerbread Scones
These only make a small batch, and the dough is kind of dry and crumbly and a general pain in the you-know-what to work with, but it is so worth it. Gingerbread is one of my favourite flavours, and these are healthy, moist, and perfectly spiced. I could eat one of these every single day.
Favourite soup: Carrot Lentil Soup
Soups that come together with only a few ingredients and are ready in 30 minutes are some of my favourites. This one in particular is SO simple, so quick, and so healthy, and full of flavour. I love making a big pot of this and having it for lunch all week long. It counts as dinner on a cold winter night and also freezes well.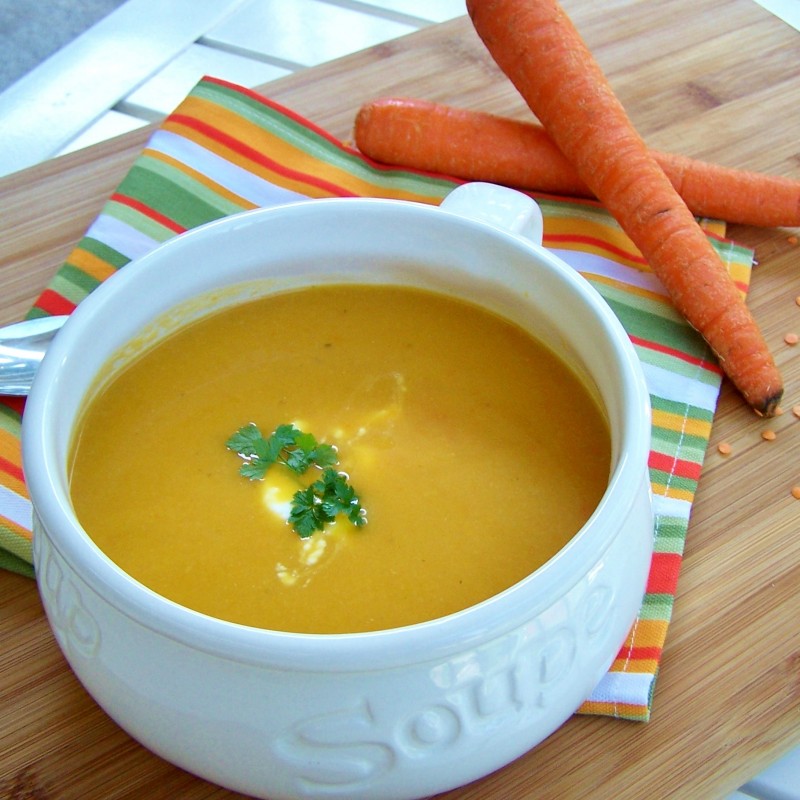 So what am I missing? Anything else you want to know? What are your favourite, make-all-the-time, bring-smiles-to-your-family's-faces recipes? I'd love to hear about them!
Wishing you all a merry Christmas and a happy, healthy 2016 full of delicious food shared with family and friends, new and old! Thanks for reading for another year, I love hanging out here :)