Welcome, and thanks so much for stopping by!
This is, at heart, a food blog, but that's definitely not all it is.  It's a little bit like having a real-life conversation with me:  I like to hop from topic to topic, talk fast, and laugh at my own jokes.  But I always come back to food. Making food, talking about food, eating food, cleaning up food…you get the picture.  Every good gathering, whether of friends, families, or strangers, involves food.  Food brings people together, and many of our best memories are interconnected with food.
Behind the blog…
I'm Anna, the 20-something wife of an incredible husband, one of five sisters, daughter to two wonderful people.  You'll see my talented family members dropping in from time to time with a guest post on everything from food to fashion.  I'm currently a stay-at-home mom to 3 sweet preschoolers, completing my BA in Psychology on a part-time basis.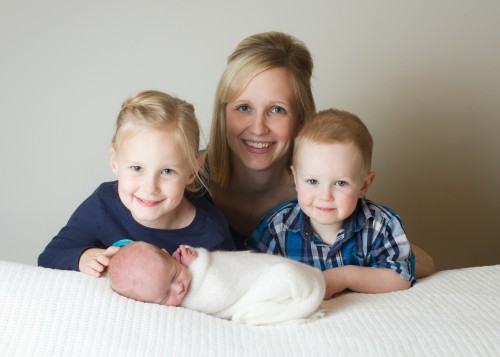 I started this blog as a way to keep writing, after I went back to school and realized how long it had been since I had written a coherent paragraph.  With family across the globe, I also wanted to be able to keep in touch and give some family members I don't know well a window into me, how I operate, what I love, and what really gets my goat.
I love to write and record family memories, and, along the way, this developed into a passion for sharing easy, family-friendly recipes that are tried and true.  I come from a line of great cooks and bakers, and, although I didn't start baking or cooking until after I was married, I now love making a recipe I know someone else has tried and loved, and I feel honoured to share my family's classics and new favourites I discover or create.  I'm striving to teach my kids the balance of healthy eating and enjoying and appreciating dessert.
I believe in choosing to live with optimism, exuding happiness, loving God, life, and others, and having a healthy relationship with food.  
Obviously, it's a work in progress :)
I love being busy – the more I have to do, the more productive I am since there's no time to procrastinate!  I love cooking, baking and, obviously, eating…and I'm also passionate about reading, painting, studying, fashion, and, of course, my faith and my family.
I also really love soft, clean baby skin, chopping fresh herbs, grocery shopping, laughing at people with bad grammar, and shoes, in no particular order.
I hope you'll enjoy visiting, and feel comfortable enough to share and interact with me!  I love to hear from you, and read every comment and email you take the time to write!  You can always comment on any post or contact me at: hiddenponies@gmail.com.
Thanks for visiting and happy reading!