Since I'm on holidays and you might not be, I thought I should share some great, healthy muffins with you to make up for it.  Muffins are the best way to make veggies part of your breakfast routine without having to drink grass.  I'm sorry, very-full-green-smoothie-bandwagon, I am not jumping aboard.  Smoothies should be pink.
Muffin batter, it turns out, can also be a lovely shade of pink!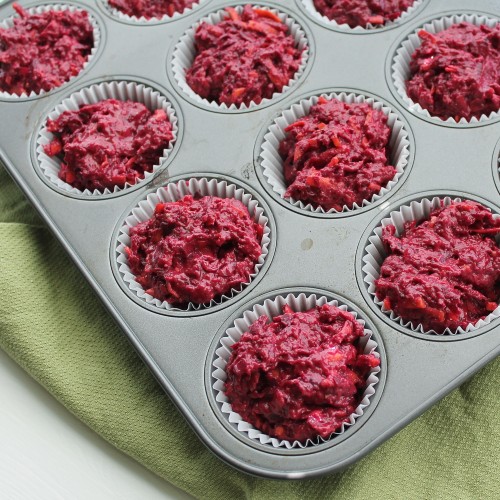 These were all Gemma's idea, as she spotted the beets in the store and asked if we could make muffins with them.  It was easy to adapt the ever-popular Garden Vegetable Muffins recipe to accommodate her request, and the beet flavour is actually very mild.  In fact, the muffins baked up to a deep golden brown, not the deep purple-pink I was hoping for based on the un-baked batter!  However, the brown colour does mean picky eaters won't immediately sense something amiss :)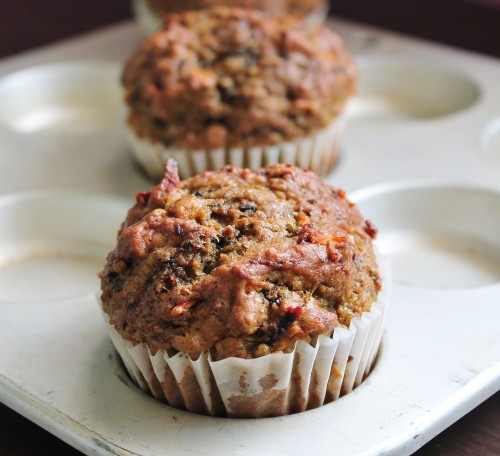 Beets do have a very earthy flavour, and this lends a slightly different taste to the muffins which our whole family liked.  I actually like both these and the original Garden Vegetable version best warm with some butter and a generous slice of cheddar cheese.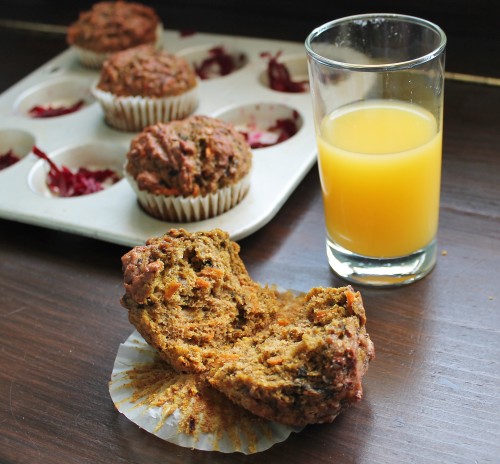 If you love healthy muffins packed with veggies, get your grate on and stock the freezer with these Carrot Beet Muffins and some of these other tried-and-true veggie (and fruit) muffins!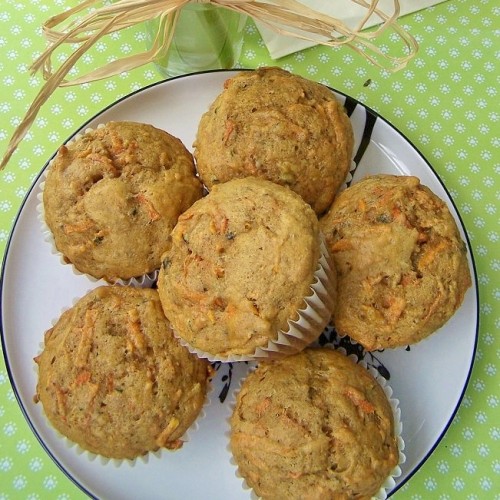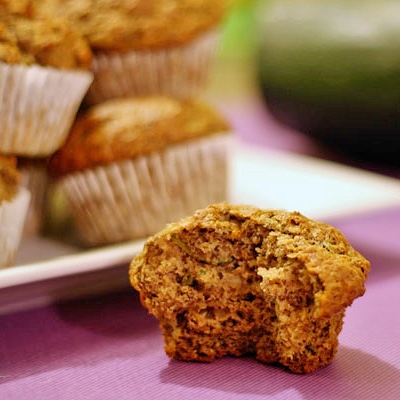 Low-Fat Chocolate Zucchini Banana Muffins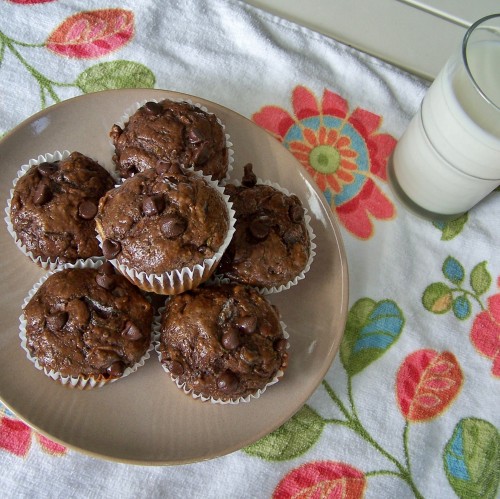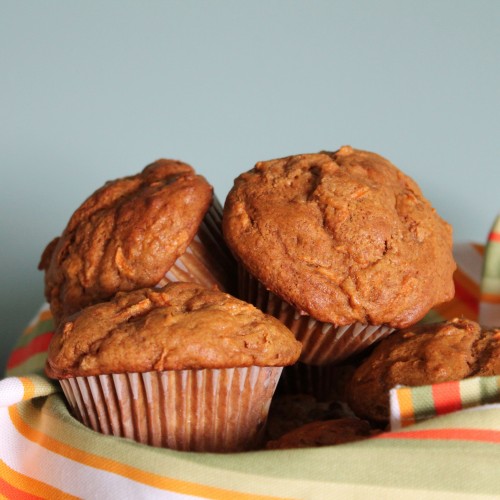 Whole Wheat & Oat Pumpkin Banana Muffins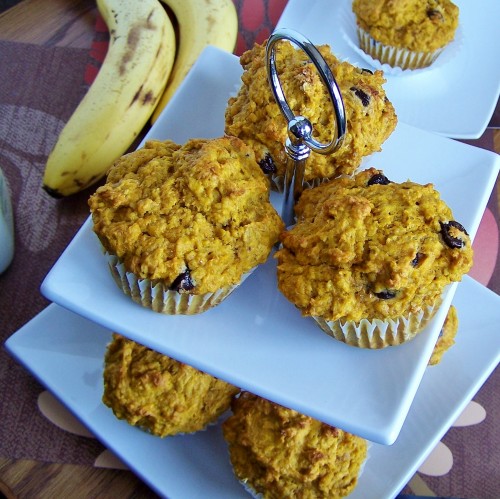 Carrot & Beet Muffins
Healthy muffins packed with 4 cups of veggies in just 1 dozen muffins!
Ingredients
1½ cups all purpose flour
½ cup whole wheat flour
2 Tbsp ground flaxseed (optional)
2 tsp cinnamon
1 tsp baking soda
1 tsp baking powder
½ tsp salt
¼ cup granulated sugar
½ cup lightly packed brown sugar
⅓ cup vegetable oil
2 large eggs
1 tsp vanilla
2 cups peeled, grated raw beet
2 cups peeled, grated raw carrot
Zest of half a lemon or orange
Instructions
Preheat oven to 375 degrees. Line a 12-cup muffin tin with paper liners or spray with cooking spray and set aside.
In small bowl, whisk together flours, ground flax, cinnamon, baking soda, baking powder, and salt.
In a larger bowl, cream sugars and oil on medium speed until light and fluffy. Add the eggs one at a time, mixing after each addition. Add the vanilla, vegetables, and zest. Gradually add in the dry ingredients with the mixer on low speed, mixing just until combined. (Overmixing will make your muffins tough).
Divide batter among prepared muffin tins and bake for 20-23 minutes, until golden brown and toothpick comes out clean from the centre.
Cool in pans for 10 minutes before removing to rack to cool completely…best eaten warm, either fresh or "fresh" out of the microwave.