Hi, I'm Anna!  Welcome, and thanks so much for stopping by.  I hope you'll visit often :)
This blog is quite a bit like hanging out with me in real life – I hop from topic to topic, talk fast, and laugh at my own jokes.
And I like food, a lot.
I will always like eating more than I making food, but eating good food and feeding my family means I have to get in the kitchen, so I might as well enjoy it.  I'm all about real life, balancing healthy meals with decadent desserts, finding joy in the small things, and living in faith and hope.
I'm married to an incredible man, and together we have five beautiful children, a fact which blows my mind daily.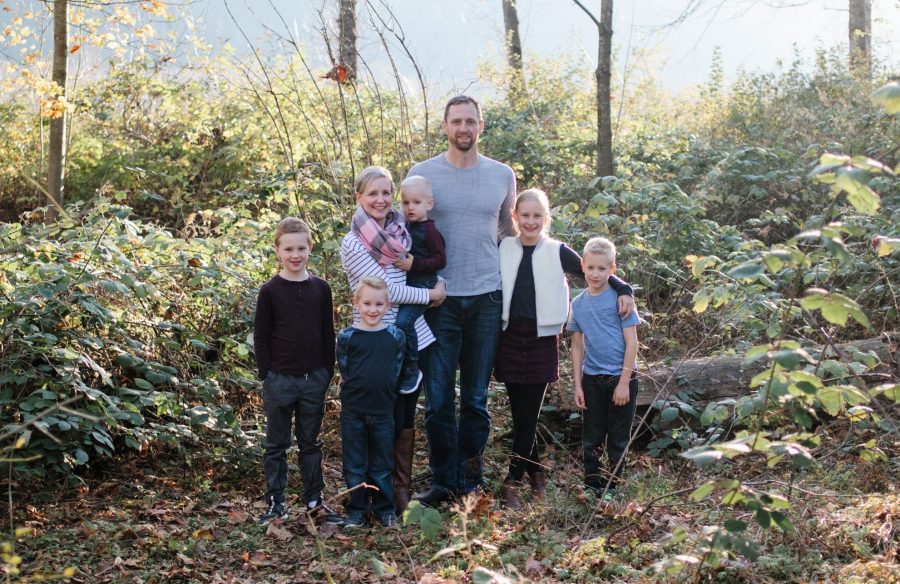 I studied interior decorating and am passionate about colour and styling and throw blankets.  I also have a Bachelor's degree in Psychology and Criminology that took me about 13 years to complete, and I was still a bit sad when it was over.
I love to write and, along the way, this developed into a passion for sharing easy, family-friendly recipes that are tried and true.  I come from a line of great cooks and bakers, but I didn't start baking or cooking until after I was married. I love eating, and I love feeding people, so I've learned to find joy in making a recipe I know will result in something delicious.  I want to share those recipes so I can always find them back, because spending time in the kitchen is so much more enjoyable when you know you'll have a rewarding outcome.
Let's feed people together.
Anna