A huge part of what's wonderful about doing things homemade is the smell.
I was talking to my mom the other day about how great a feeling it is when your kitchen smells amazing, whether it's fresh baked bread, chocolate chip cookies, simmering soup, or apple crisp.  There is something so rewarding about having someone walk into the kitchen and eagerly ask, "Whatcha making?", and there is also something so rewarding about throwing something in the oven, getting busy in another room, and, when the timer calls, walking back into a wall of amazing scent.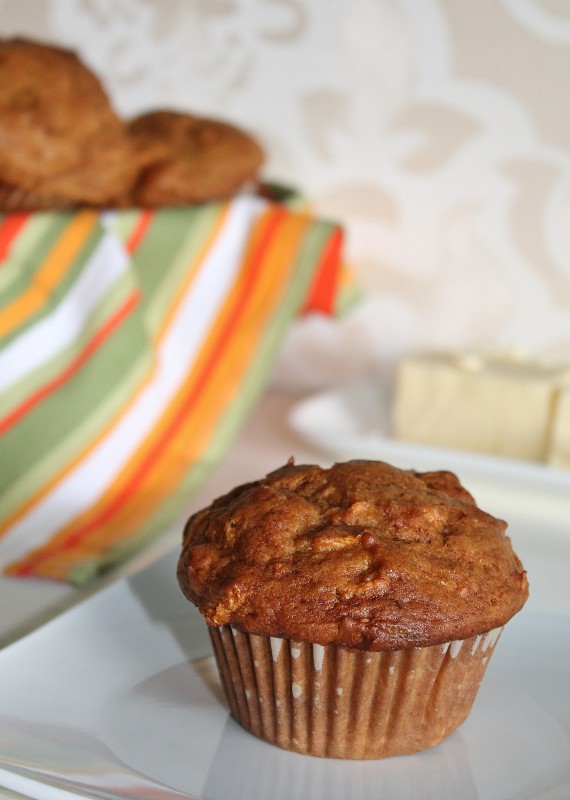 These muffins have a smell with that kind of impact.  These are something you could bake if you're trying to sell your house, or have coming out of the oven as your husband comes home from work or your family comes in from out of town.  They smell warm, welcoming, cozy, and familiar.  They smell like gingerbread men.
And with the fall and winter flavour of cinnamon-spiced gingerbread, a perfectly moist centre, and an evenly crisp top and sides, these are one special carrot muffin that lives up to the smell hype.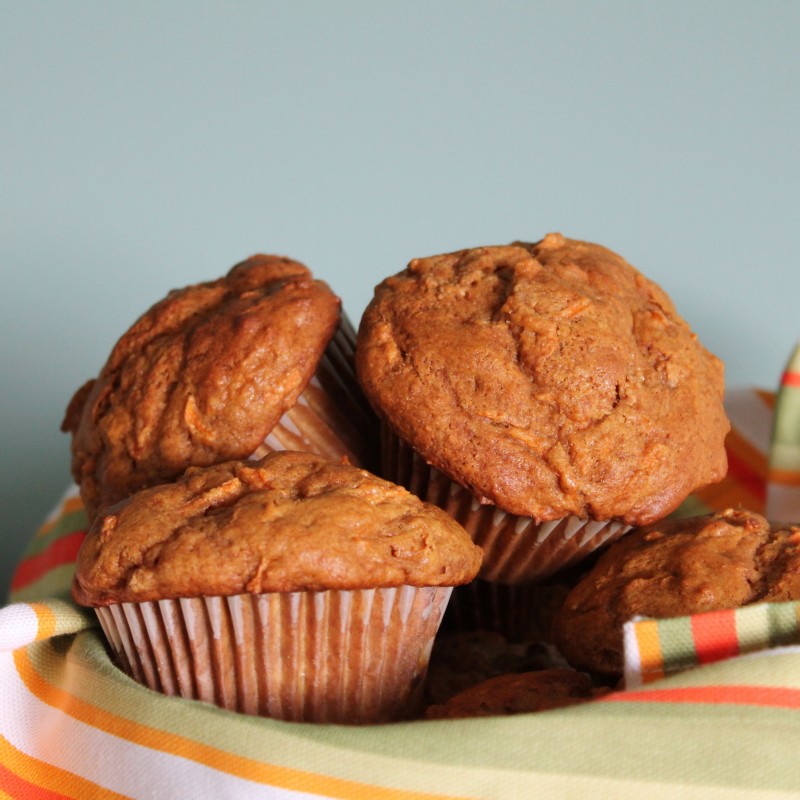 I often shy away from vegetable muffins, unless I'm mass producing these veggie muffins, because I am a wimp and get a hand cramp from all that grating.  Carl was so kind as to buy me a super effective food processor, but I, who keep everything in its place and can direct people to specific corners of closets for the missing 8 of spades from the red deck of cards, managed to lose the piece of my food processor that is entirely necessary for the grating function. Grrr.
Also, I used to go to work and leave Carl a sweet note and an assortment of veggies to be grated, but I can't really think of a good excuse to leave the same sweet note and assortment of veggies in his laptop bag when HE goes to work.
But I'm going to keep thinking on that one, because I think there may be a way.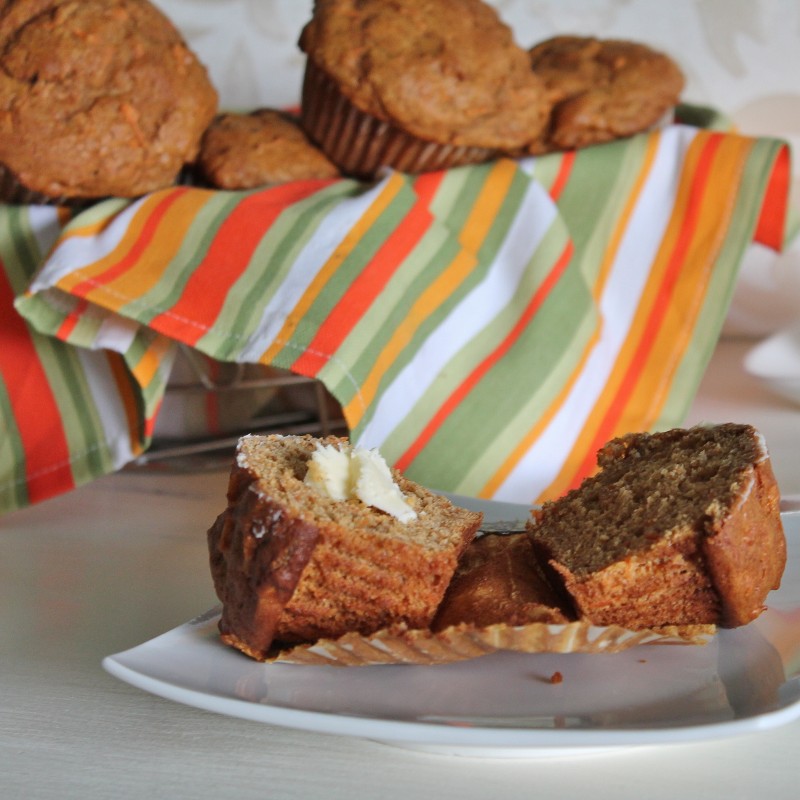 In the meantime, these are totally worth a bit of grating, and are the perfect accompaniment to a bowl of healthy soup, like Butternut Squash and Jalapeno or Roasted Red Pepper and Sweet Potato, two of my creamy winter faves.
What's your favourite kitchen smell?