FALL! It's officially here, in all it's rainy, cooler, my-birthday-in-sight glory.
There are so many recipes on this bloggity blog that I love SO MUCH, and sometimes I hate that they get a little lost in the archives and the attention all goes to the latest recipe.  I want to share some of my absolute favourites for fall to save you time searching, the ones I've already made this season and the ones on my list to make over the next couple of weeks. Let's see what we have here…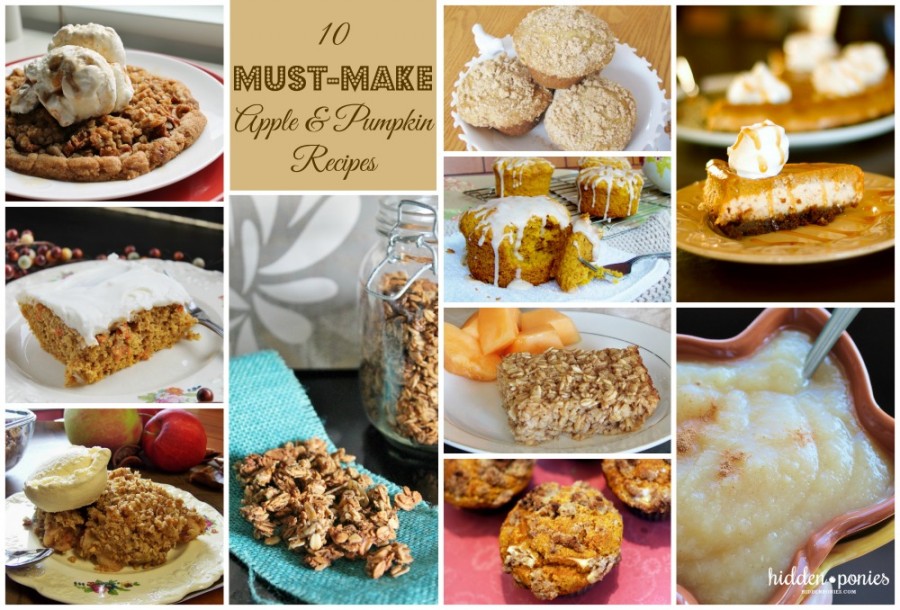 Apple Crumble Pizza. I deemed this my favourite new dessert last year. I stand by that.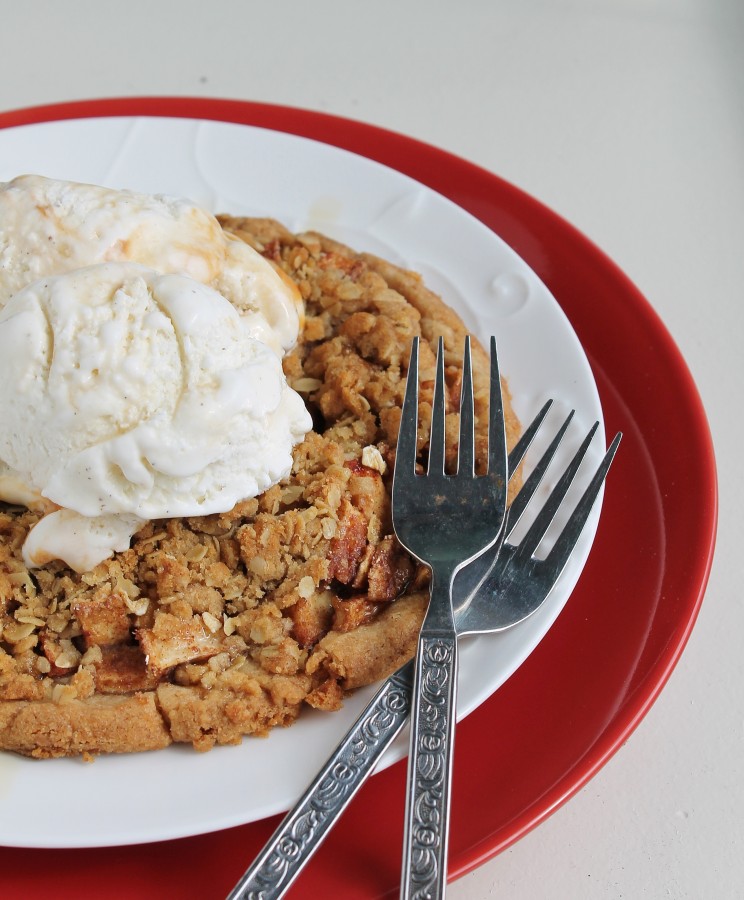 Pumpkin Carrot Cake with Cream Cheese Frosting. Until I added all that frosting, this was actually a rather healthy snacking cake.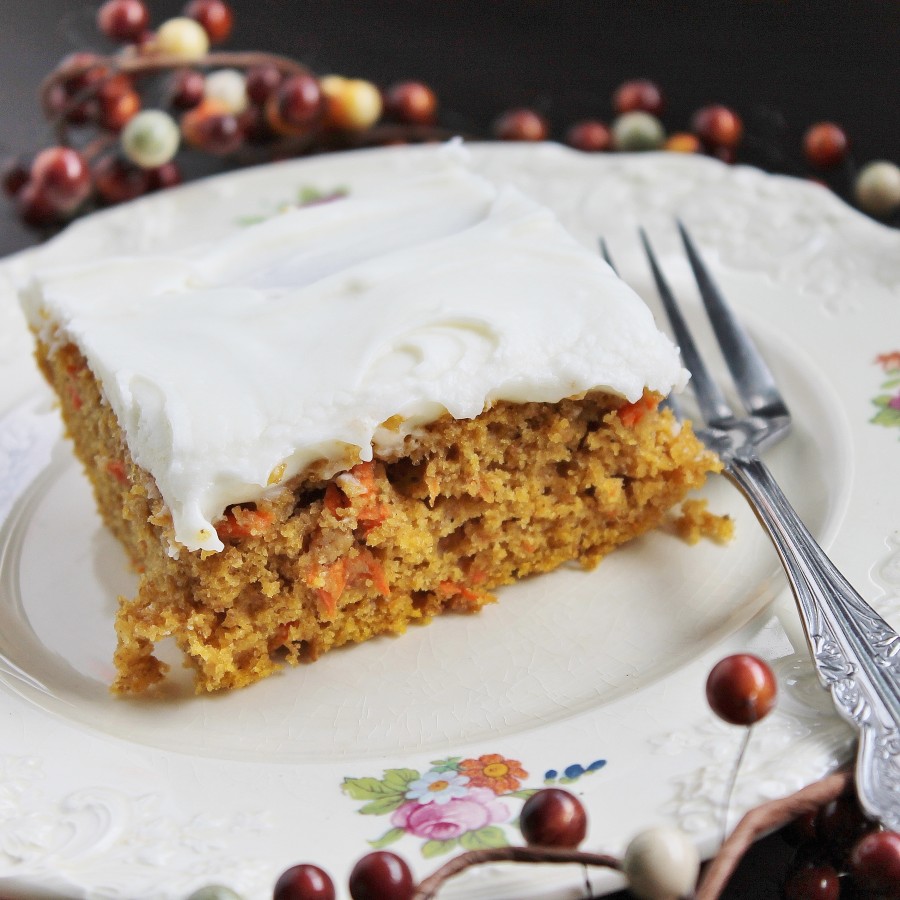 Best Ever Apple Crisp. I could eat this every. single. day. and never be sick of it.
Pumpkin Almond Granola. A fall twist on one of my breakfast/lunch/evening snack staples.
Apple Pie Muffins. My mom's most-requested muffin recipe, these never disappoint.
Pumpkin Spice Breakfast Cakes. I wish I owned a Bed & Breakfast – when I do, these will be heavily featured.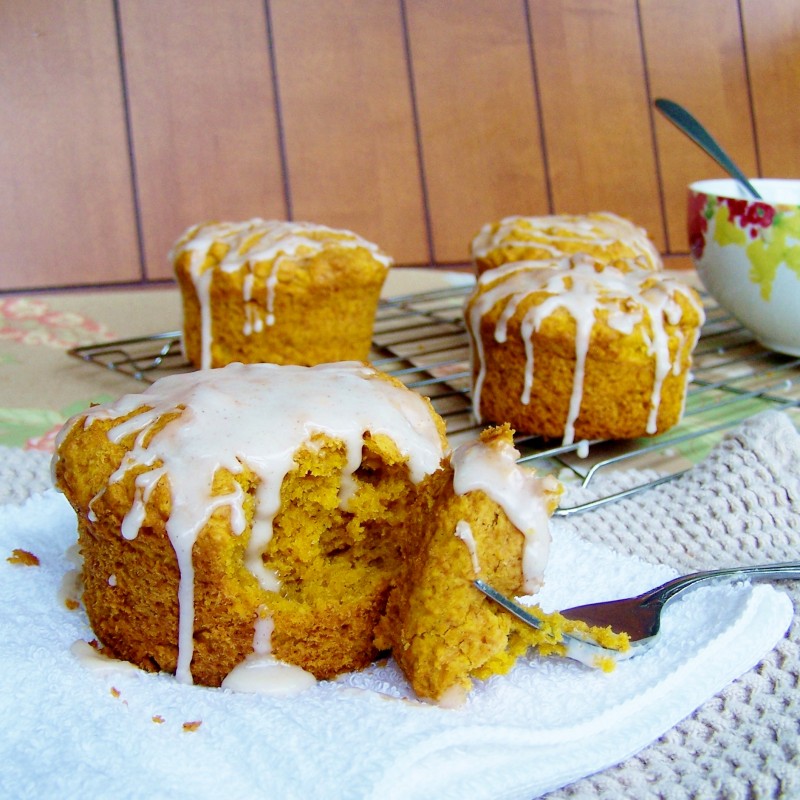 Pumpkin Cream Cheese Streusel Muffins. Whoa. A lot going on in one of the best muffins you'll ever make.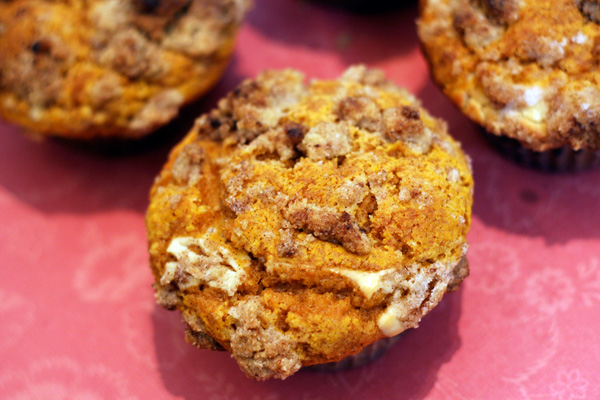 Baked Pumpkin Oatmeal. A warm, easy, filling breakfast that will make your insides feel cozy.
Pumpkin Toffee Cheesecake. This has become a go-to Thanksgiving-or-any-fall-occasion dessert, and every time I'm amazed at it.
Homemade Applesauce. The easiest applesauce ever, made in minutes on the stove and perfect for last-minute small batches.
Which one will you make first?  Do you head for the pumpkin or the apple first for fall baking? Personally I'm head-over-heels for the apples, but pumpkin makes an enthusiastic appearance in my kitchen each year too.
With all these tried-and-true regulars, I do have a fancy new fall cookie recipe to share soon, because what would fall be without at least one new pumpkin recipe to try?  And we haven't even started talking soups! I wish soups looked prettier in pictures. We'll talk about them soon anyway, ok?  'Til then, friends :)