Sometimes you just need a good quick, hot, dip.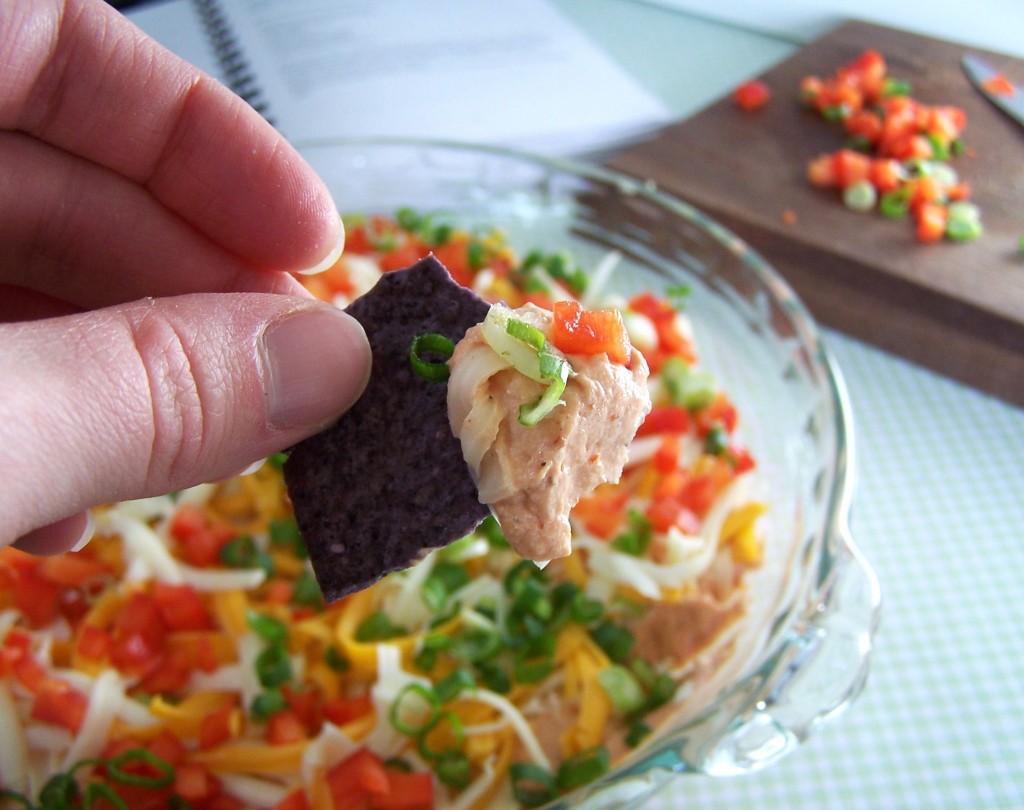 Before you get any wrong ideas, that picture should clear things up. Hot Pizza Dip, hooray!
Chelsea's away gallivanting in the snow this week, so while she enjoys some well-earned R & R you all get stuck with all me, all the time!
Ha. :)
But in Chelsea's honour, I thought I would share a gluten free favourite with you all.  I know Super Bowl parties and such are long past, but this is a perfect dip to whip together for any casual get together or surprise company. It is so easy, and always a hit, and you probably have most of the ingredients on hand already!  It can also be made a day or two ahead so all you have to do is pop it in the oven when you're ready to eat it.
I always try to have the makings for this on hand so I can whip it up at a moment's notice, for company or just because I have a craving.  If you're making it just for yourself, store leftovers in the fridge and reheat portions as needed – it tastes just as good the next day or days!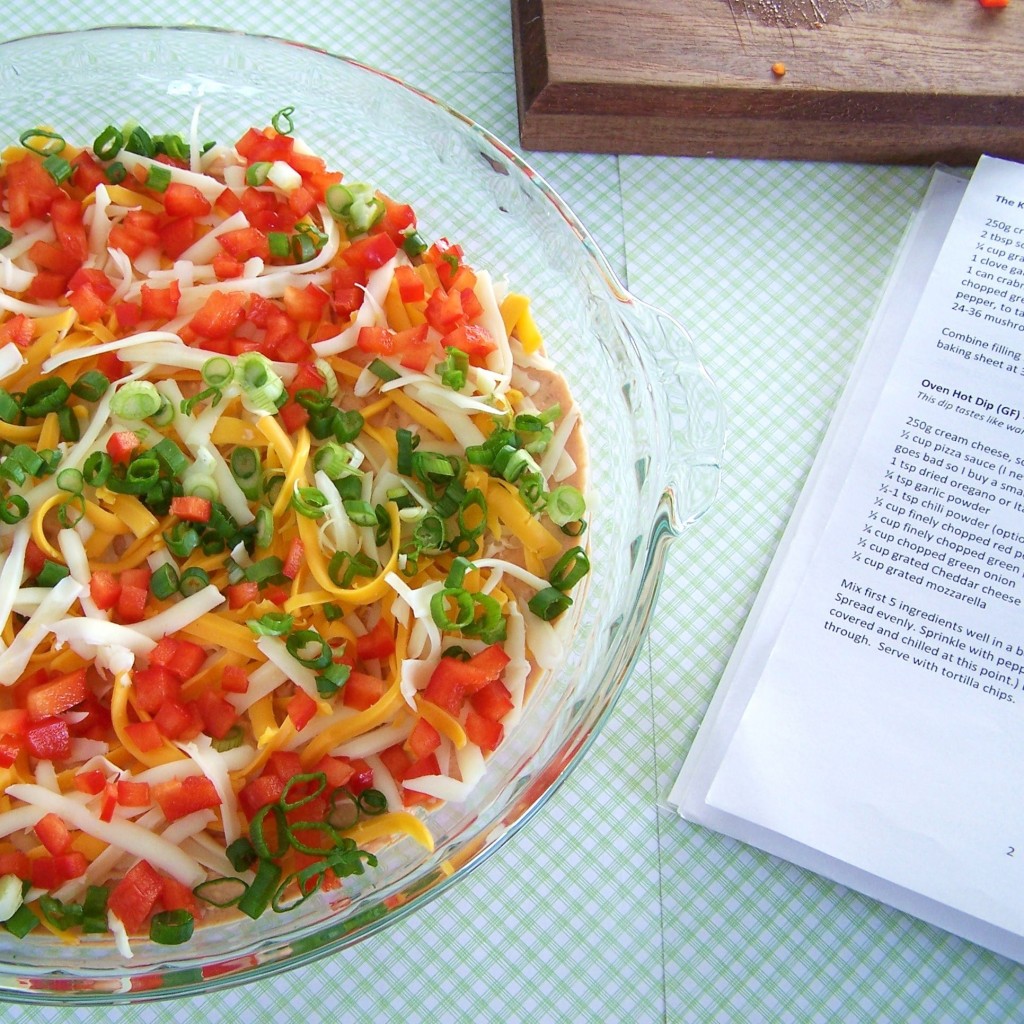 In case you can't quite make out the recipe in the glimpse of our top secret family cookbook, my mom's amazing labour of love, here is the printable recipe! Enjoy :)

A warm, cheesy dip that tastes just like pizza!
Ingredients
250g cream cheese, softened
½ cup pizza sauce
1 tsp dried oregano or Italian seasoning
¼ tsp garlic powder
½ tsp chili powder (optional)
½ cup finely chopped red pepper
½ cup finely chopped green pepper
¼ cup chopped green onion
½ cup grated Cheddar cheese
½ cup grated mozzarella
Instructions
In medium bowl, beat cream cheese, pizza sauce, and spices until very smooth.
Turn into an ungreased 9" glass pie plate and spread evenly.
Sprinkle with peppers, green onion and cheeses. (May be covered and chilled at this point until you are ready to bake.)
Bake at 350º for 20 minutes or until heated through. Serve with tortilla chips.
Notes
If making for gluten free consumption, ensure you use gluten free pizza sauce.