The other day, I was sent an email that, surprisingly, held a whole lot of inspiration for my crafty tendencies. I was so excited by this, and also reminded of my love of Pinterest, that I thought it would be fun to do a post of projects that are easy to do at home, and super cute. I now have a list of things to make, to add to my list of things to do … and couldn't be happier about it :). Feel free to comment and let me know if you'd like to see more posts like this in the future!
For that fabulous extra ladder you have lying around the house :):
I just love these. So affordable and love that they are completely customizable! Different coasters for every season? Yes please :).
For those of you, like me, who always don't like counter clutter but don't have enough cabinets: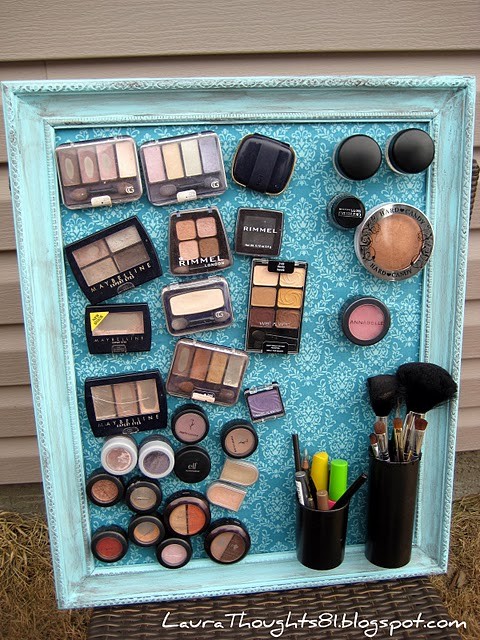 This is just plain adorable. I get so bored with plain onesies, but love the fact that they don't ride up like regular shirts do… problem solved!
These are pretty, and simple… pretty simple right?
And finally, a great way to display artwork… your own or your kidlets'.
-->