High school cooking class may not have prepared me for daily life in any meaningful way, but we certainly had a good time. There was nothing better than eating your work – so much more visually rewarding than finishing an essay, and so much better smelling than solving a math problem! The one recipe that stands out to me from cooking class is cinnamon muffins.
I've mentioned those muffins before, and their need for stages, with a layer of cinnamon inconveniently, if deliciously, in the middle. I actually managed to track the recipe back down, but the muffins that resulted were much smaller than I remembered, and still finicky. Enter these mini cinnamon muffins!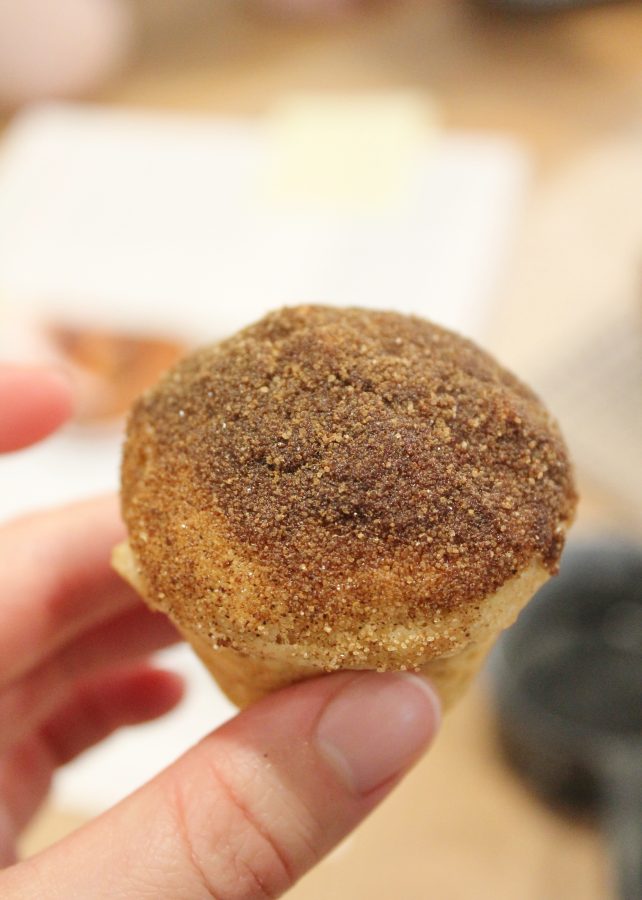 Comes with a dunking step loved by little dimple-wristed helpers everywhere :)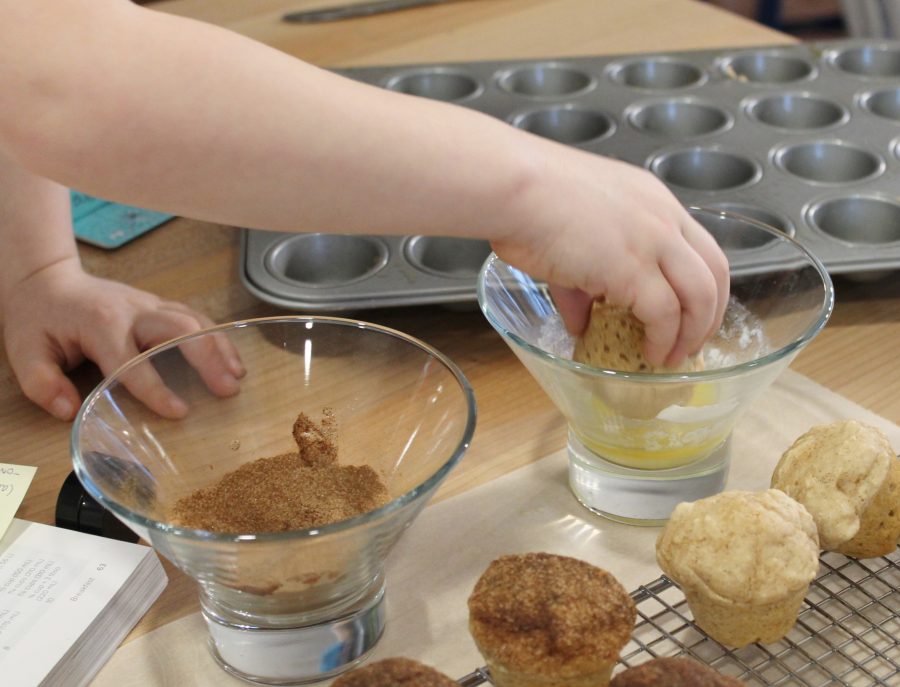 These little guys are so…well, little, that there's no need for a middle layer because there is cinnamon sugar in every bite! They also take very basic ingredients – if you bake at all, you likely have them handy, and they take about 10 minutes to whip up and 10 minutes to bake, making them a perfect afternoon snack when the kids roll in from school staaaarving (or is that just mine?)
Mini pumpkin donut muffins are always a hit around here, and these are basically the same thing without the pumpkin. Such a simple recipe to have in your back pocket for a fresh, great-smelling kitchen.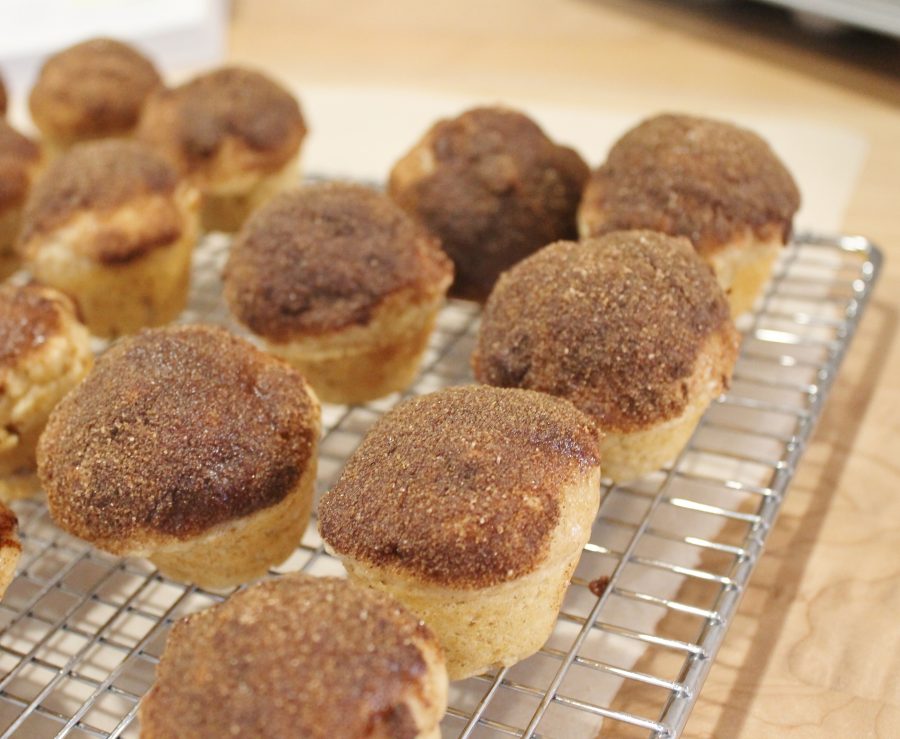 They do freeze and reheat well, but they taste best fresh when the cinnamon sugar is crunchy and the butter is melty. Obviously :) Soft and fluffy with a crunchy top, what's not to love about these poppable little gems?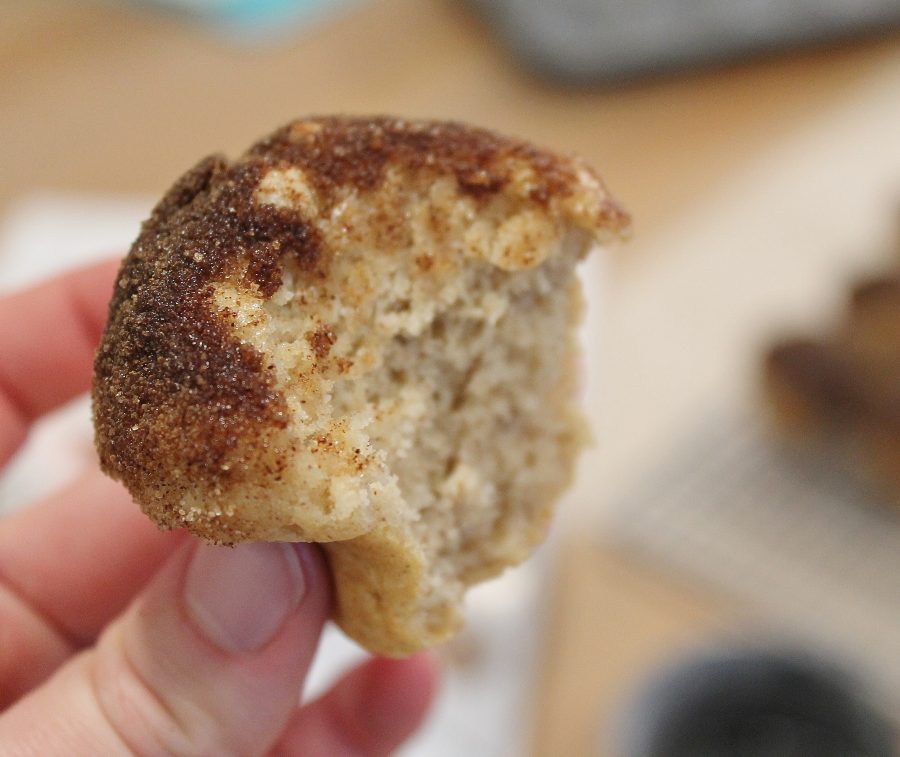 Did I mention they're adapted from that book I've raved about more than once before? Seriously Good Freezer Meals, you are seriously good.
Whip up a batch of these cuties today!

Mini Cinnamon Muffins
Quick and easy, and it's a good thing because these little cinnamon muffins won't last long!
Author:
Anna {hiddenponies.com}
Ingredients
2 cups all-purpose flour
4 teaspoons baking powder
2 Tbsp sugar
1 Tbsp cinnamon
½ teaspoon salt
2 Tbsp melted butter
1¼ cups milk (preferably NOT skim)
1 large egg
½ tsp vanilla
TOPPING:
¼ cup melted butter
2 Tbsp cinnamon
½ cup sugar
Instructions
Preheat oven to 375 degrees Fahrenheit and spray a 24-cup mini muffin tin with cooking spray or line with paper liners. Set aside.
In a large bowl, whisk together flour, baking powder, sugar, cinnamon and salt.
In a separate bowl, melt 2 Tbsp butter, then whisk in milk, egg and vanilla. Add milk mixture to flour mixture and stir until just combined.
Scoop batter evenly into muffin tin, about 1 Tbsp per muffin. Bake for 7-8 minutes, until a tester inserted in the center comes out clean (they will not brown much). Let sit in pan to cool slightly while you prepare the topping.
In one small bowl, melt the ¼ cup butter.
In another small bowl, stir together the cinnamon and sugar.
When muffins are just cool enough to touch but still warm, dunk them first into the butter, then immediately into the cinnamon sugar. Set on cooling rack to cool completely...and pop at least one into your mouth asap :)