Carl and I recently watched a documentary about minimalism that convinced him to donate half his clothes, all the kids' toys except the Lego, and half the furniture. The show talked about the benefits of only keeping things that bring you joy, so that everything in your home speaks to you and reflects you.
The same show mostly inspired me to pat myself on the back and buy a couple more serving bowls. There are SO MANY things in my house that bring me joy. They aren't big or expensive things, just little things like the deer family my dad cut out, the yellow honeycomb bowl I serve salad in, the slotted spoon with slots of just the right width, the little chair at my desk that I painted and re-covered with a table runner I shrank in the wash…literally thousands of these kinds of (mostly practical!) things bring me so much joy.
I'm a pretty happy person.
This cutting board is the latest addition of things I didn't necessarily need but that is definitely practical and brings me joy whenever I use it.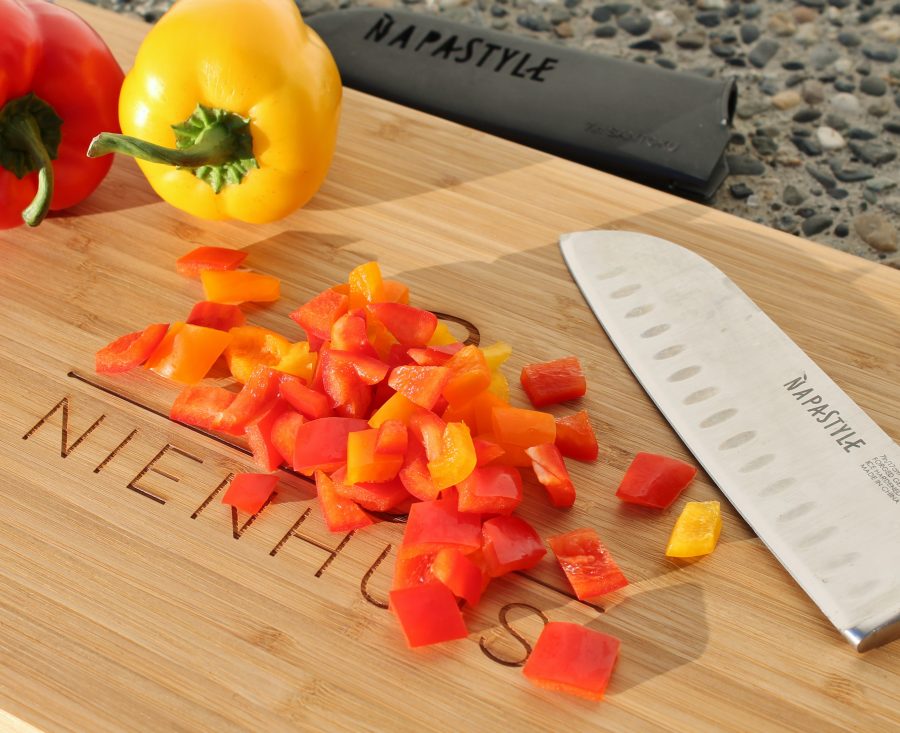 I cut things a LOT. Veggie platters, oven fries, chunks of cheese, homemade pizza, the apples my kids refuse to eat whole…I use a cutting board at leastonce a day, usually more. And until now, my cutting boards have been the standard plastic affairs in bright fluorescent green (which does not bring me joy, let me tell you), and white.
So with all that cutting in my life, you can imagine how fun I find this cutting board from BIZZIB Design!  As it's wood, you don't want to use it for raw meat since it will soak up some of the juices and cannot go in the dishwasher. It's perfect, though, for veggies, fruits and breads, and looks great as a cheese board.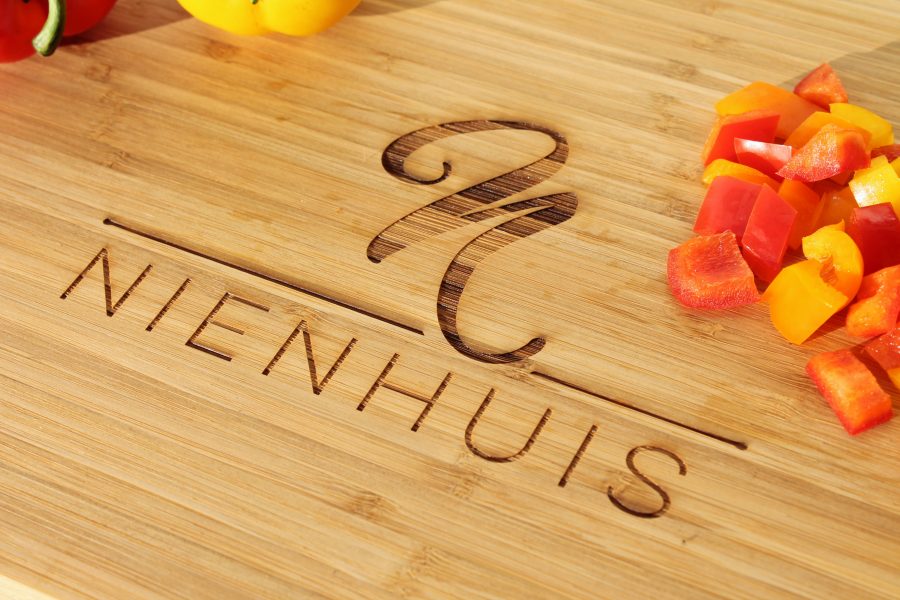 This is the kind of thing I love as a gift for a hard-to-buy-for friend or family member (starting at $45) because who doesn't cut things? They also do wooden spoons and serving trays in a similar style. If you're local to Vancouver, like I am, you'll love that all this is designed and engraved right in Vancouver, BC :)
This company does everything from graphic design to custom apparel to laser engraving, and if there's anything you're eyeing on their site, they've offered a 10% discount code for my lovely readers! You can use the code MAKEITMINE at checkout :)
And with Christmas almost upon us, I think it is a great time to take stock and look around our homes. Are there things hanging around that don't bring joy to anyone who lives there? Time to eliminate them. For many of us, physical space = mental space and physical order = mental order. There's something just as therapeutic about a good closet purge as there is about buying a little something that just speaks to us. Shopping therapy and organizing therapy don't necessarily have to be at odds if we find joy in practical things and leave a little intentional space for less practical things we truly love. My bright green cutting board has to go, and this is taking its place.
*Disclaimer: I received a complimentary personalised cutting board from BIZZIB Design. I was not otherwise compensated for this post and all opinions are, as always, my own.