Are fourth children allowed to have a personal bubble? It would appear not.
Um, hello Dad. You're in my chair.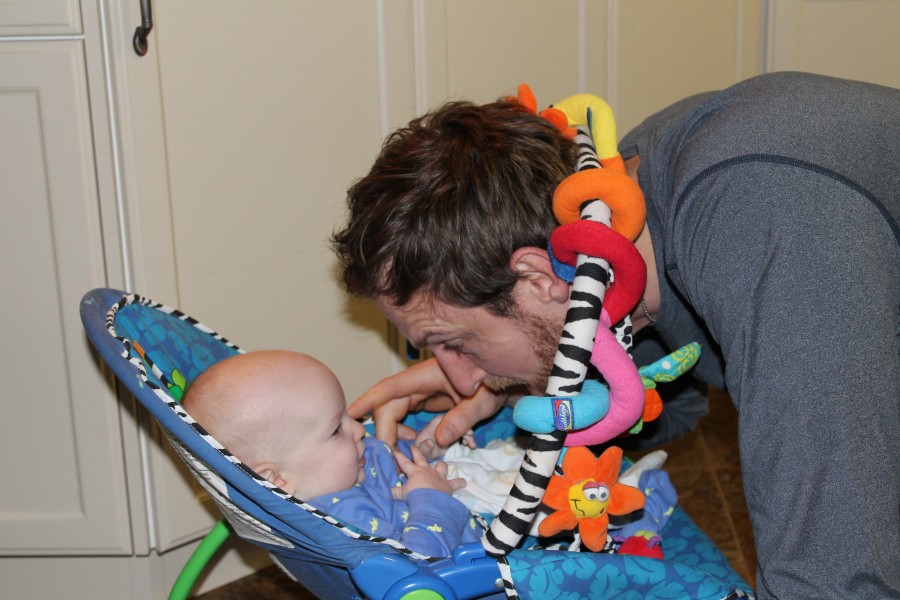 Mom? A little help here?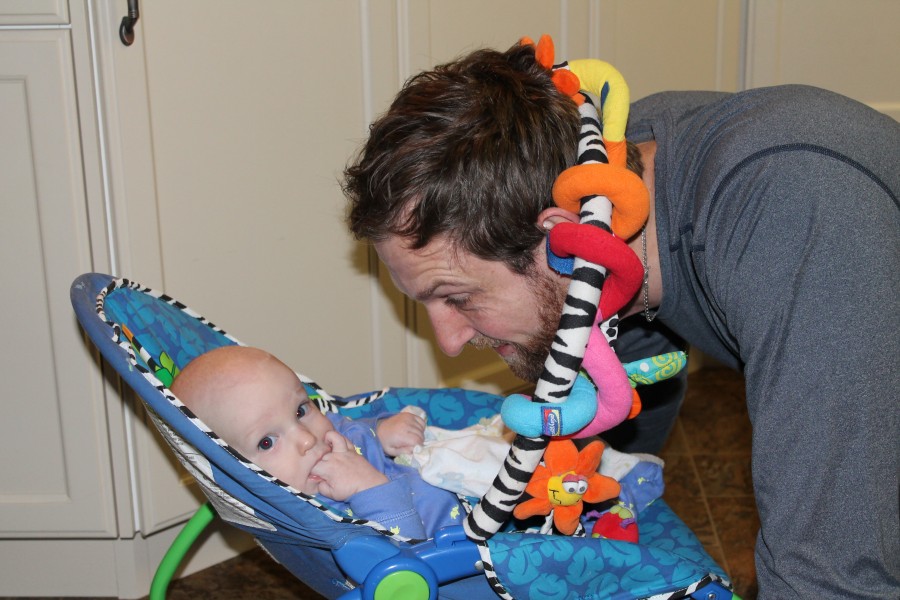 Nope, this isn't better.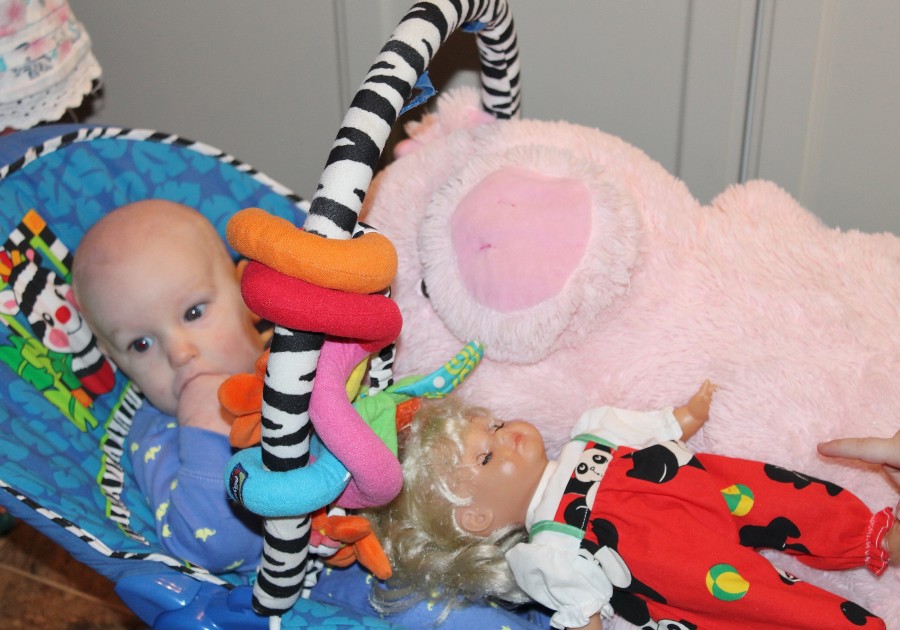 Maybe I'll try out the playmat instead. This looks promising…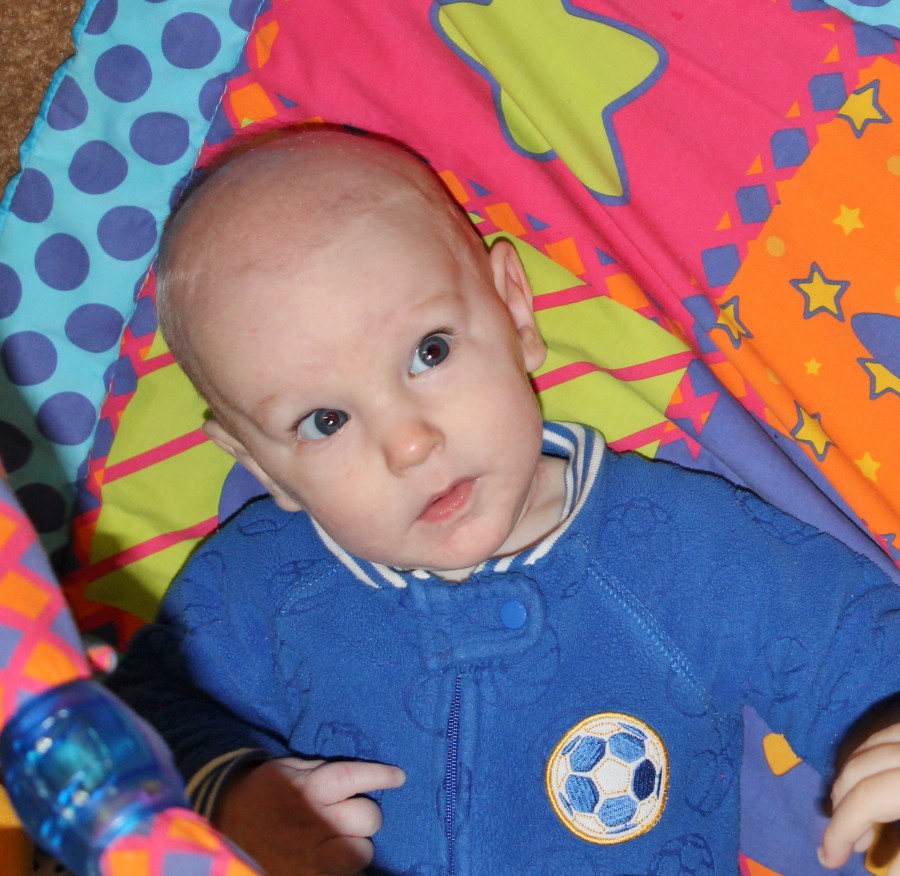 Seriously, guys.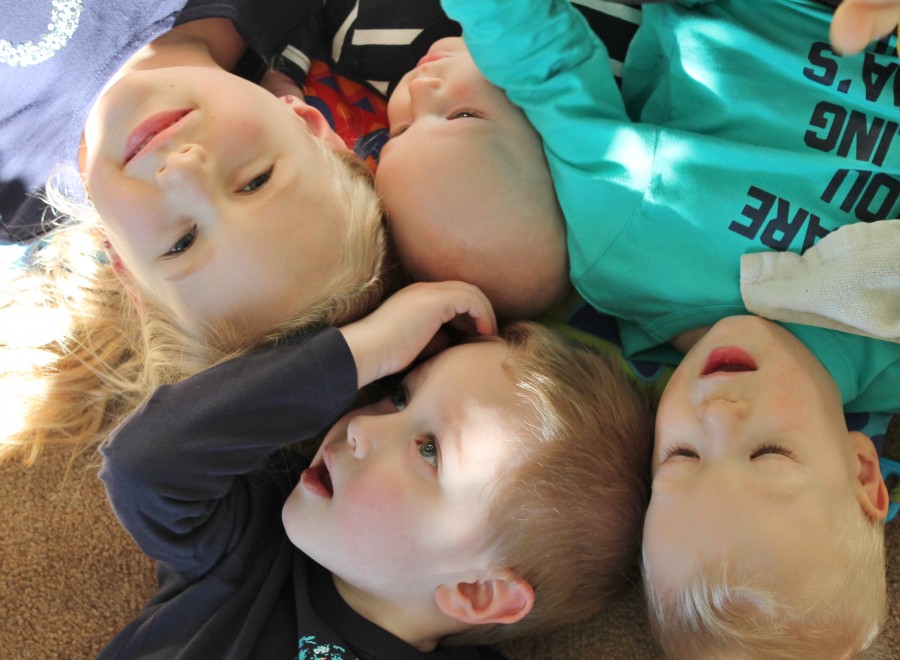 I'm going to my one-man saucer to think up a plan.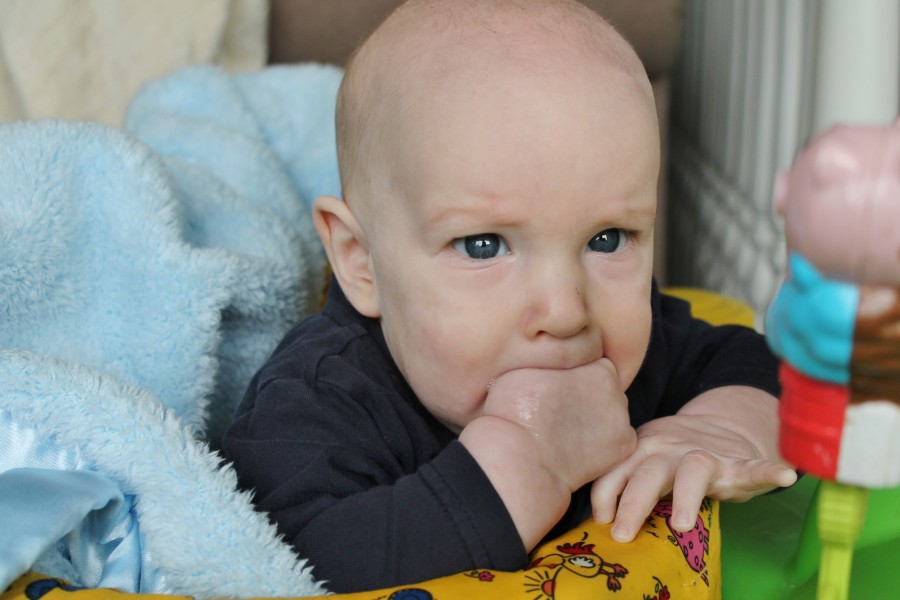 Suggestions from other fourth children welcome :)