Oh how I love fall, whether it's crisp, cool and crunchy or grey, rainy and blustery. Every day that I wake up to the sound of pouring rain or the sound of blowing leaves makes me smile. Pulling on a cozy sweater or wrapping a scarf around my neck makes me feel completely content. The fall flavours of apple, pumpkin, cinnamon and gingerbread are taking over my kitchen. Life is good.
Fall also means I add soup to our weekly dinner menu, and with soup comes amazing breadsticks, scones, French bread, and sourdough.  I think half the reason I love soup so much is the sides. Besides the obvious, delicious lure of fresh bread, there are so many other options that don't quite constitute dinner on their own. The other night we had mini cocktail sausages wrapped in puff pastry alongside our soup and called it dinner. Cheese and crackers are also a perfect accompaniment to soup, along with nachos, muffins, and simple veggies and dip.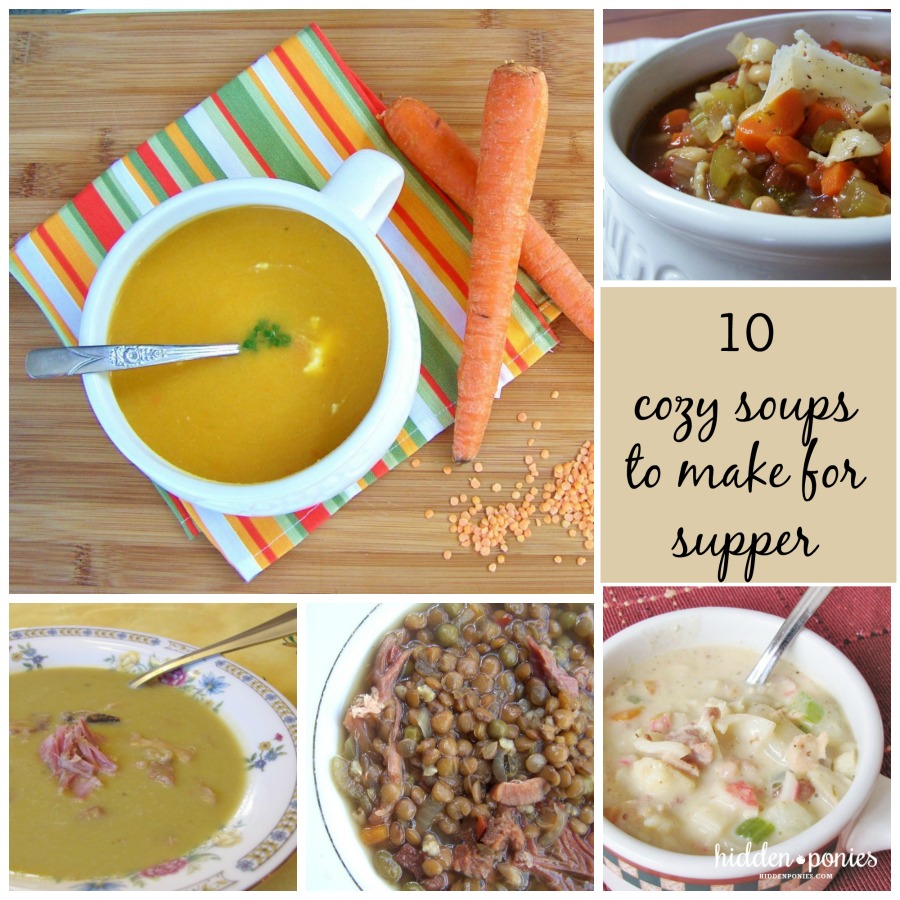 I'll be honest: I like soup for dinner more than my kids do. They love classic chicken noodle soup, so we definitely have that often, at least once a month, but other soups are always greeted with scepticism. For me, soup is one of my favourite ways to get a ton of veggies in one place, the perfect way to use up extra produce at the end of the week, and an excellent way to experiment with flavours and textures.
One of the best things about soup is that it's easy to make a big quantity and it makes great lunches throughout the week. When I stayed with my parents last winter my mom made at least two kinds of soup every single week, and hot lunches were the norm. I guess you could say I was spoiled ;)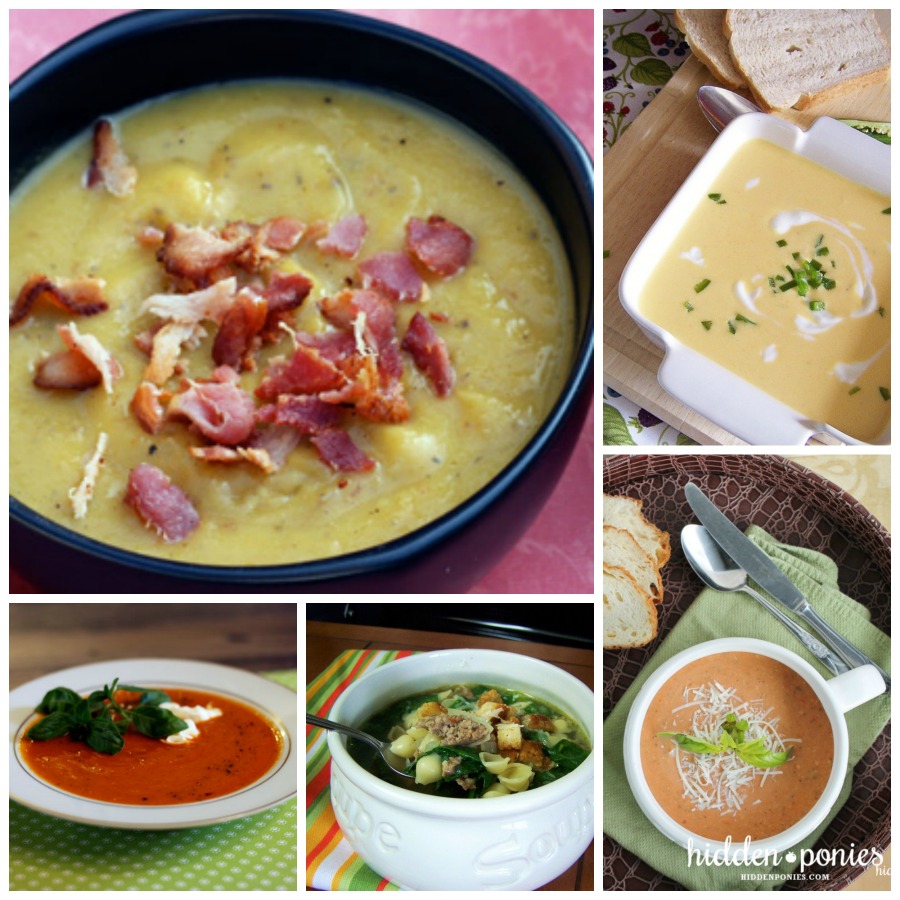 These soups all deserve a place in your meal rotation this fall and winter – and tell me if you have another favourite you eat regularly in your house!
4) Slow Cooker Ham & Lentil Soup
6) Bacon & Butternut Squash Soup
7) Jalapeno Butternut Squash Soup
8) Slow Cooker Tomato Basil Parmesan Soup
9) Spinach & Sausage Soup (30 minute meal)
10) Roasted Red Pepper & Sweet Potato Soup
Enjoy this beautiful season!