Maybe it's because I'm getting larger and waddlier (definitely a word) by the day, or maybe it's because I've spent a semester discussing feminism in all its variations, but I think it's time to talk about a really important thing: depending on a man for help.
Now, I'm not saying women can't do amazing things, or should be excluded from doing certain things they want to do, but I also don't think there's anything wrong with admitting, "Y'know what? I want a big strong guy to help me with this."
Women may be able to move furniture, but that doesn't mean they should have to. Of course, a man isn't always around at a convenient time (in fact, often they aren't ;)), and then, by all means, go ahead and do it yourself.  But don't let your man convince you that because you did it once you can (read: should) do it forever after.  This goes for taking out the garbage, changing the high lightbulbs, cleaning ceiling fans, painting spindles and digging…anything.
Like when we have a baby, I'll take it everywhere – grocery shopping, visiting, church, wherever, it's never an issue.  But if we're out together, do you think I'll ever carry the carseat or drag the stroller out of the trunk?  Nope, sure won't. Probably couldn't do it even if he asked me.
Men and women were created differently, not just in how they communicate, but also in how they do things.  I am happy to consider myself a feminist who feels a little more calm and in control with my man beside me, a feminist who will stand barefoot in the kitchen to bake a cake for the man I love.  If we both had the exact same roles, some things would never get done and other things would be overdone.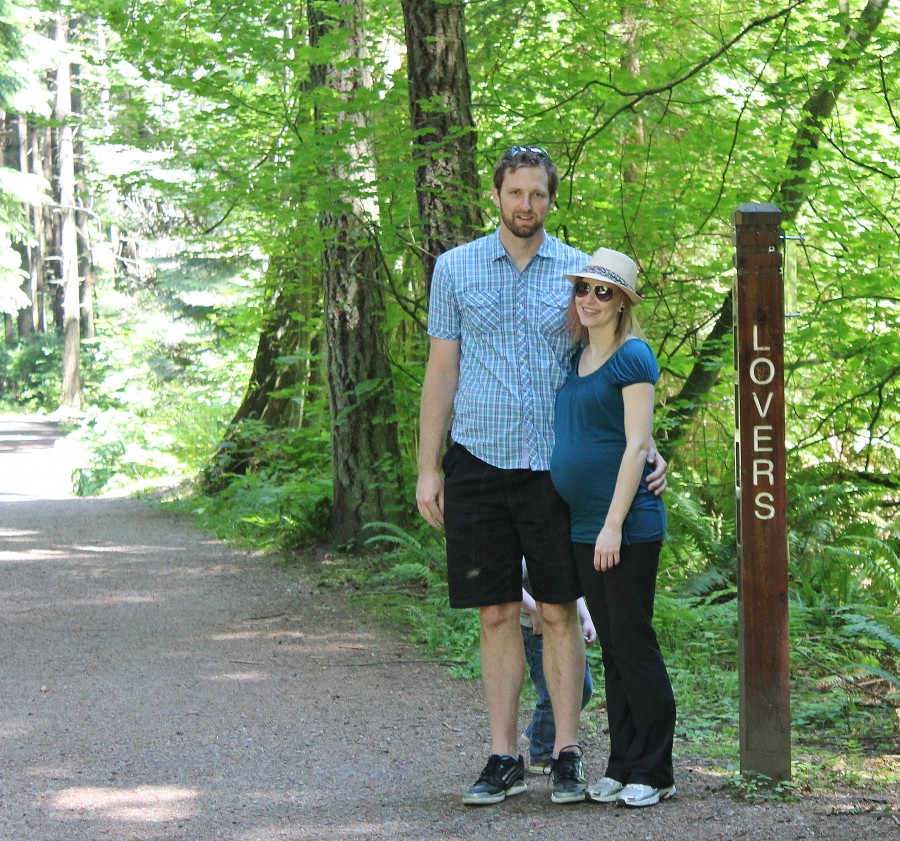 What about you?  Do you believe there's still any such thing as a "man's job" or a "woman's job"? Do you think it's wrong to teach your girls to expect or look for a man's help?
I'm curious where others stand on this…because definitely, holding large birds of prey is a man's job, in my personal books of bias.