Carl and I are so thrilled and thankful to introduce our sweet new baby boy, Gavin Fletcher!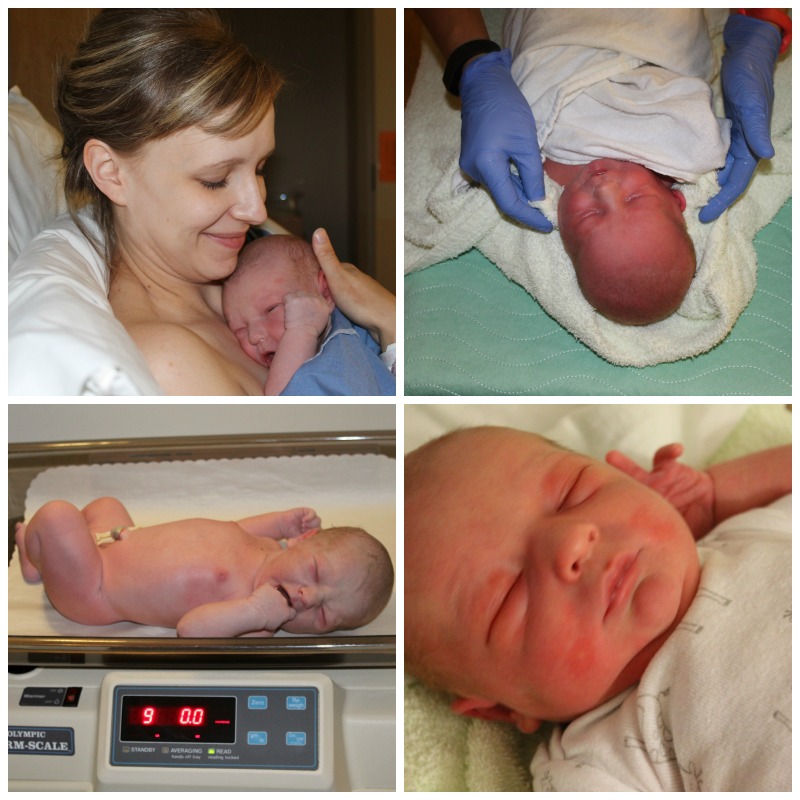 Gavin was a solid 9 lbs, proving me right where Carl thought I had been exaggerating about the maxed out capacity of my insides. Determined to make it to the hospital in time for drugs for the first time, I suffered through about two contractions at home before we headed out, and it was a good thing since he was born two hours later.  I had been ridiculously anxious about the labour and was beyond relieved and thankful to have it over with and hold my baby boy.
The kids were so excited to meet their baby brother, and my other baby was even more excited to have his mom back home :)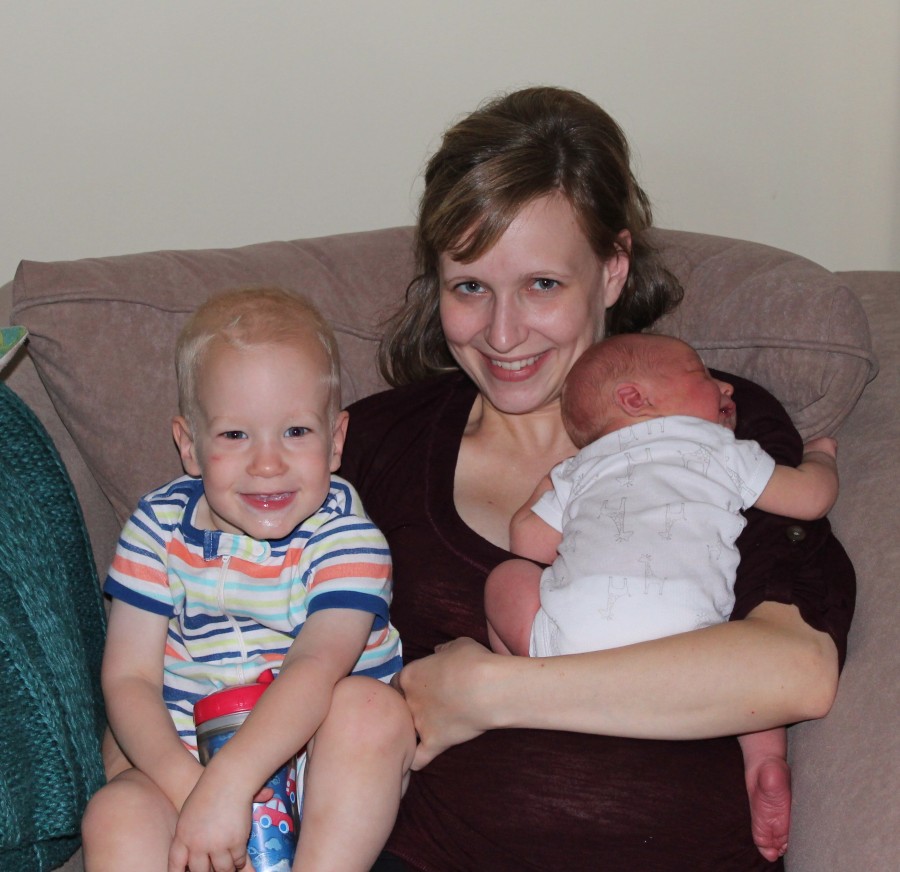 Praise God from whom all blessings flow!