Happy New Years Eve…I hope you all had a wonderful Christmas and are ready to ring in the New Year filled with hope for what's ahead.  I know I'm excited and curious to see what 2014 will bring…in the early plans are a short-term move to Ontario and a makeover for the blog, but it's what's not in the plans that makes each year so unique.  This past year has been one of incredible blessing in terms of growth, health, and happiness, and I couldn't be more grateful every time I look around me.  Before we close off the year, I wanted to share one last post for 2013 – the Cole's notes summary version of this year in food on this little blog that's become so much a part of my life.
I figure this highlight reel will save you the trouble of searching the archives (they'll be better organized soon, I promise!), and just point you straight where you need to go – the top 10 recipes, 7 based on page views and 3 of my own personal favourites from this year that I couldn't leave out.  Some of the most viewed recipes are the same as last year, so they aren't even recipes from this year, they just can't help being so popular!
Thanks so much for reading this year, and here's to a happy, healthy, and delicious 2014!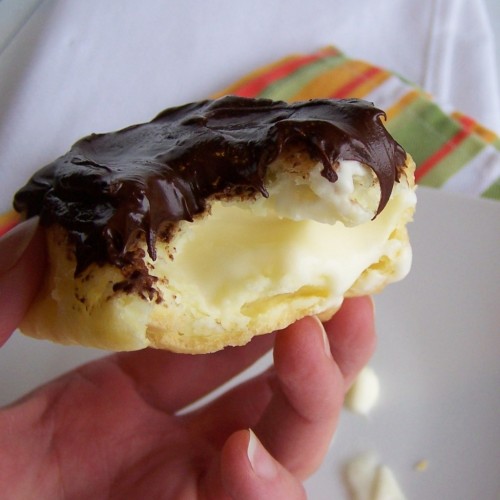 This recipe holds onto the #1 spot for the second year in a row, still ahead by a landslide of more than 200,000 page views more than it's nearest competitor.  Will this be the year something else edges it out?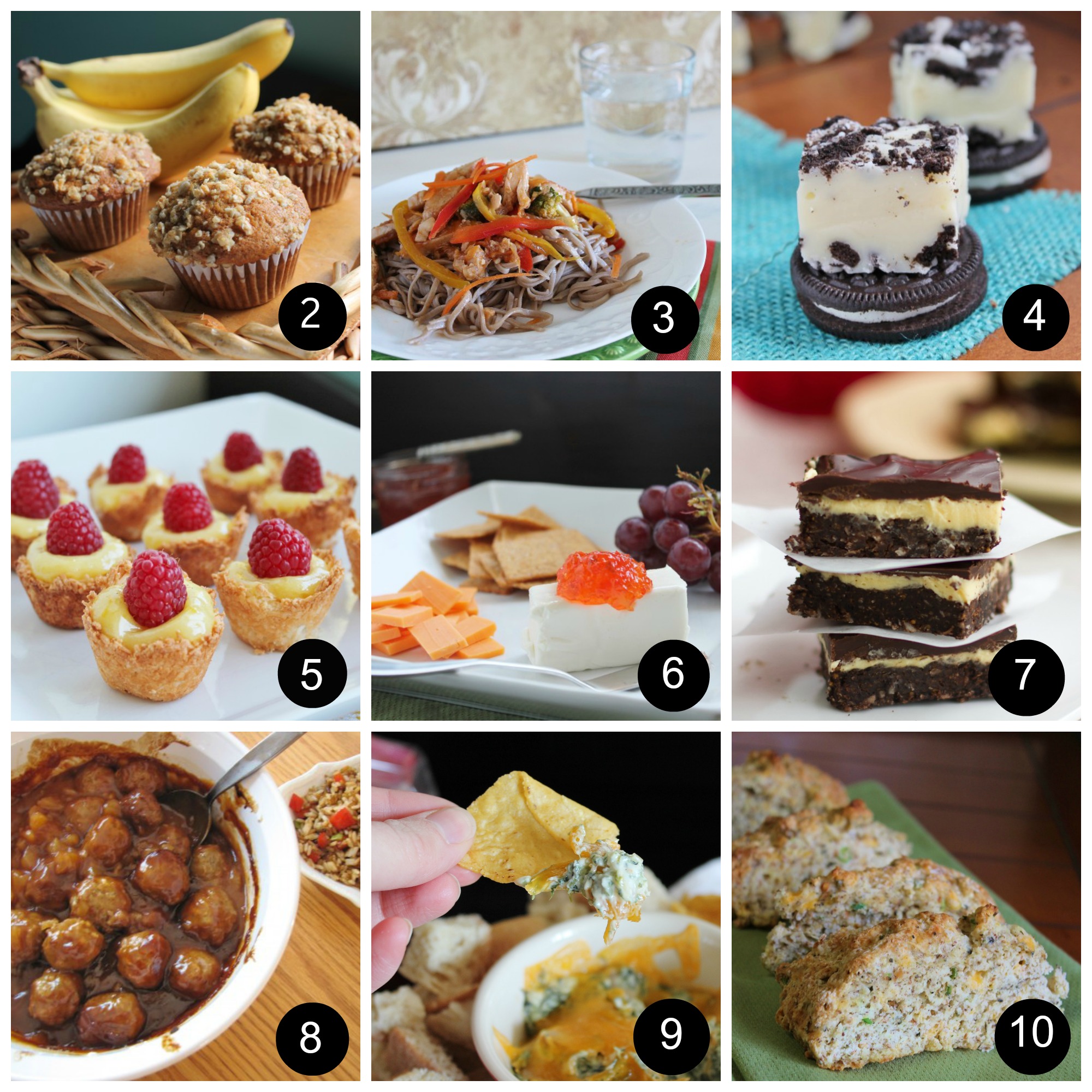 2) Best Ever Banana Muffins: I'm not the only one who thinks these are the best ever – I've loved hearing how much you all love these!
3) Teriyaki Chicken Stirfry: This is one of our favourite dinners and I'm so glad I shared it – I saw a definite shift toward savoury dishes this year, both in my posting and your favourites, so hopefully I can bring you more easy 30 minute meals in 2014!
4) Cookies 'n' Cream Fudge: 3 ingredients, 5 minutes of prep…what's not to love here?
5) Lemon Coconut Mini Pies: Gluten and dairy free, these are always a hit at parties, and making your own lemon curd is all kinds of rewarding.
6) Red Pepper Jelly: My first foray into canning was a smashing success, as one of my favourite condiments couldn't be easier to make!
7) Best Ever Nanaimo Bars:  I don't use the "best ever" term often – there's a reason both recipes with that title made the Top 10.  These remain one of my all time favourite foods, and I'm glad so many of you are joining me in loving them.
8) Hawaiian BBQ Meatballs: My sweet mom joined me this year with some wonderful guest posts, and this one took off like wildfire!  I've been eating these my whole life, and if you haven't, it's never too late to start.
9) Cheesy Bacon Spinach Dip: I love a warm, cheesy dip.  Add bacon and spinach and even more cheese and you don't need to feed me anything else.  This is a recent recipe, but I know I'll be making it over and over and over.  Like today, for instance.  This is what I'm making.
10) Herb & Garlic Cheese Scones: There are a lot of scone/biscuit recipes on this blog, and I love them all, but these are my go-to with soup, chili, shepherd's pie…you get the picture.  Warm out of the oven, slathered with butter, these are hard to beat.
So there you have it! Did I miss one of your favourites?  Which one would you make first?
Thanks again for reading!!