I love pecans, and I love butter.  I also love corn syrup, although I realize this makes me totally un-chic and goes against everything I claim to believe in about eating real food that is, for the most part, pretty healthy.  I'm sorry if this makes you think less of me.
But not really sorry, because if you threw away your corn syrup when it started getting a bad rap and celebrity chefs said things like "if there's ONE THING you shouldn't have in your pantry…blah, blah, throw away what makes so many treats delicious", you aren't the kind of stand-by-me friend I'm looking for.  One little flaw in my personality (and there are many) and you'd be chucking me like a rotten apple core.
Feelings for corn syrup only slightly aside, there are few things better in my dessert mind than a pecan butter tart.  It is side-by-side with chocolate; I refuse to pick favourites – something my children are used to hearing :)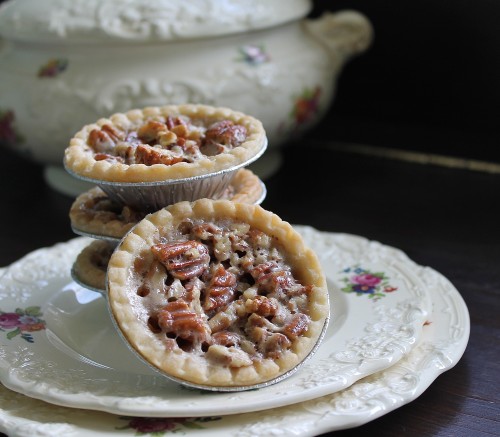 These are, quite seriously, one of the simplest things you could ever possibly make.
Step 1: Buy tart shells.
Step 2: Make filling in 3-4 minutes.
Step 3: Fill tarts and bake.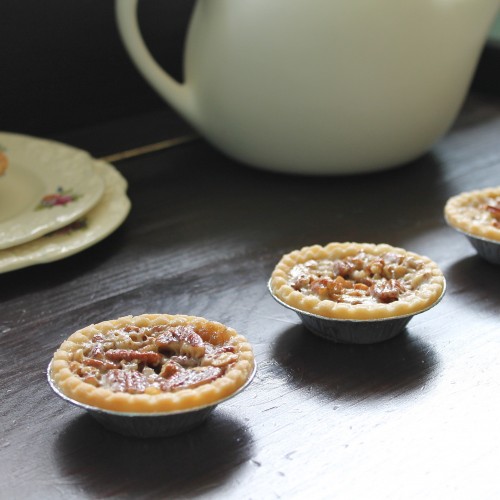 Result: ooey, gooey, butter pecan-y tastiness.
Bring your sweet tooth and your corn syrup, you're gonna need 'em.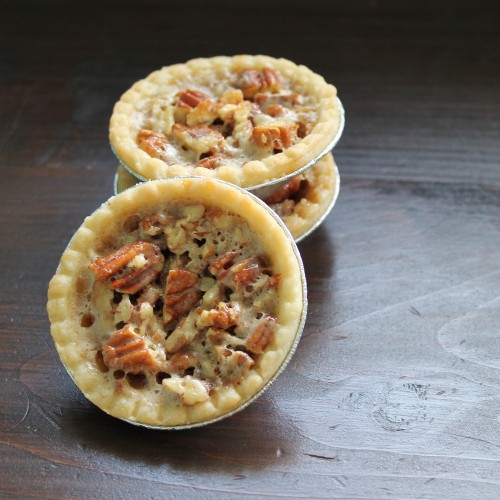 Pecan Butter Tarts
Store-bought tarts make these a super quick, easy dessert. Top with a dollop of whipped cream to take them over the top!
Recipe type:
Dessert / Snack
Ingredients
¼ cup butter, melted
¼ cup granulated sugar
¼ cup corn syrup
1 large egg yolk
2 tsp vanilla extract
Pinch of salt
1 cup pecans, coarsely chopped
Instructions
Preheat oven to 350 degrees.
In a medium bowl, combine the melted butter, sugar, corn syrup, egg yolk, vanilla, and salt. Whisk just until blended. Stir in the pecans.
Divide evenly over 10 pre-made 3" tart shells and bake for 15 minutes, until golden and bubbly. Let cool before serving.
Filling recipe from these pecan pie cookies, originally adapted from Annie's Eats.