So those of you who don't follow me on Twitter or Facebook may be wondering what I've been up to.
Well, I've been having a sweet little baby boy!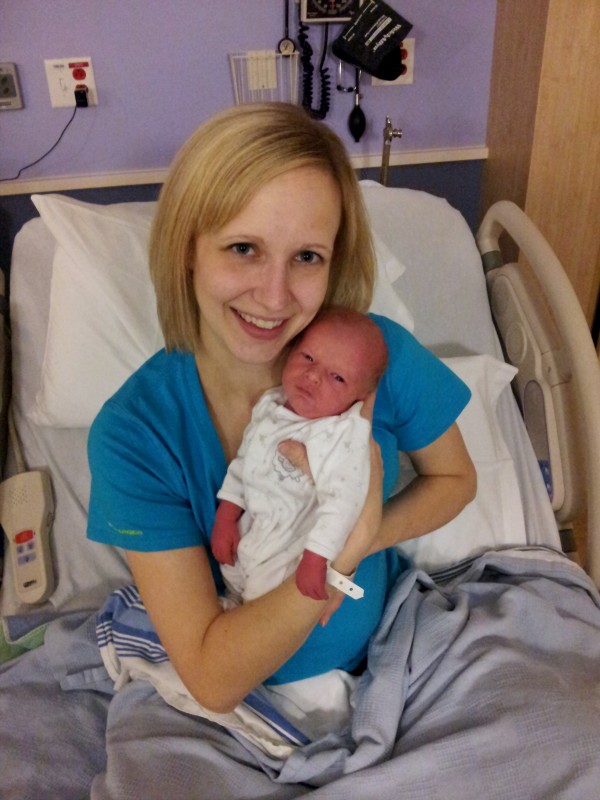 We are thrilled and thankful to announce the safe arrival of little Theo Benjamin Nienhuis, born exactly one week before his due date and weighing in at a whopping 5 lbs 9 oz.  He is tiny and perfect and, so far, absolutely content with life.
If you don't like pictures of cute pink babies or pale new moms, turn away now :)  I'll have lovely baby-only professional pics shortly, but everyone needs some grainy "first days" shots too, since those moments really are some of the most real and special moments, in my opinion.
Theo means "gift of God", and that's exactly what this little man is to our family!  Praise God from whom all blessings flow.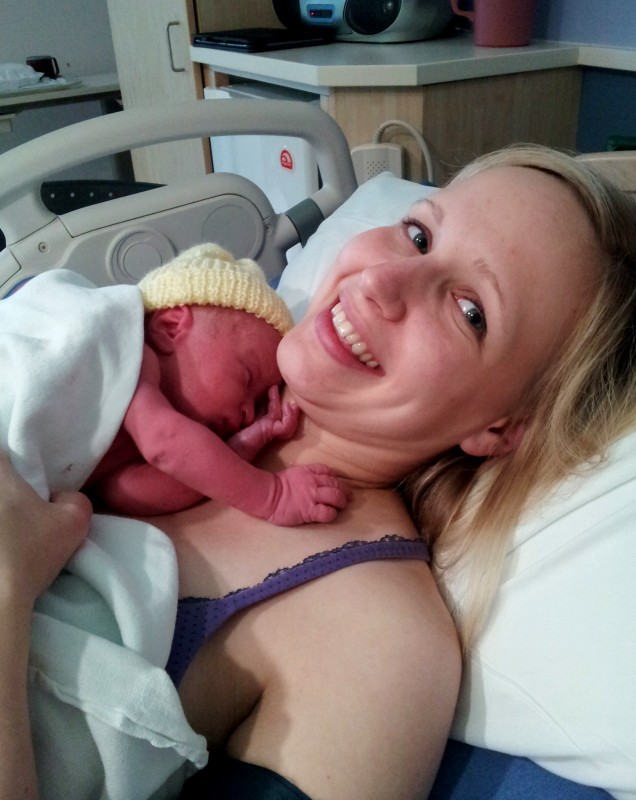 I didn't have a feeling either way on gender, so I was both surprised and not surprised to discover it was a boy when he made his appearance at 10:22 am, about 2.5 hours after we got to the hospital.  He was whisked away pretty quickly after emerging to get his tiny body breathing and less blue, but within moments his little lungs were functioning acceptably and we got to snuggle, and snuggle we did.
It's all a bit of a blur, but my sisters came to visit that afternoon, along with both their own and my children, who were all excited to meet and hold the new baby.  This picture does an excellent job of disguising the fact that there were 6 small children running around the hospital room at the time it was snapped!  We had wanted a picture with all of us pregnant, but this is as close as we could get :)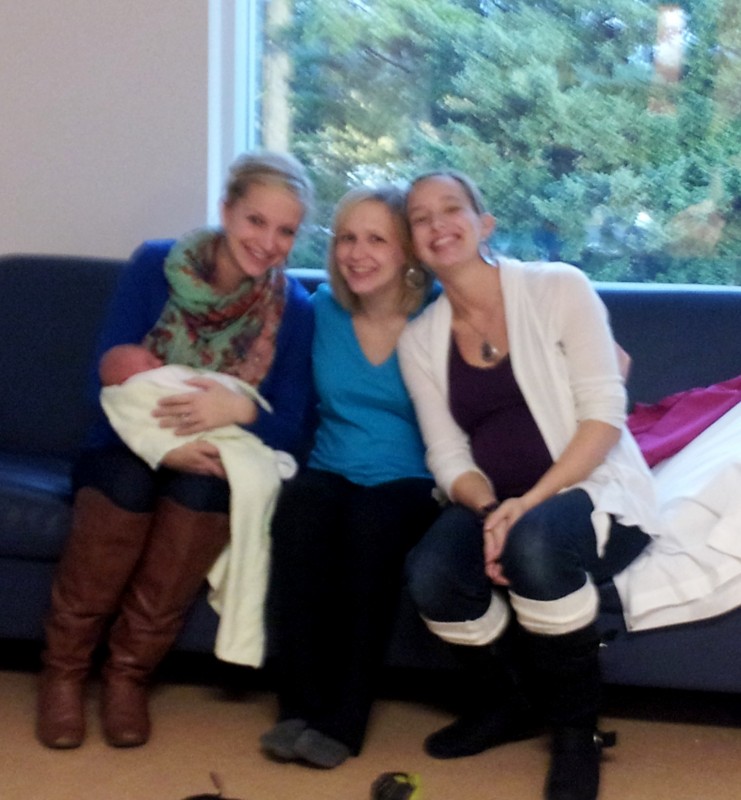 We were able to go home the next day and start settling in as a family.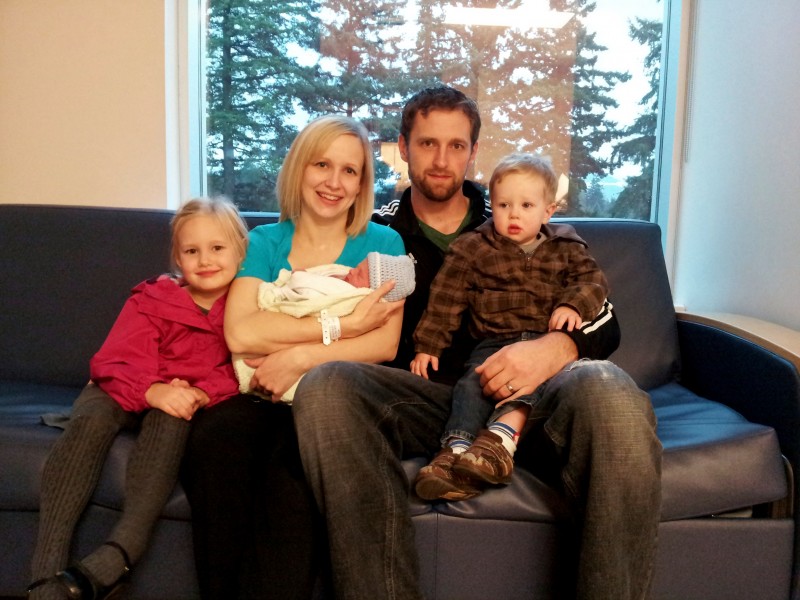 My amazing husband cleared his schedule for the rest of the week and has spent lots of time cuddling all his kids and taking the older two out a couple times a day so I could nap and enjoy quiet baby snuggles.  I don't know what I would do without this man who takes such good care of us, from vacuuming and washing the floors the day after we got home because he knew I wanted to, getting up with the kids in the morning and making pancakes for everyone while I slept in, taking the kids swimming, and making trips to the grocery store for single items I suddenly needed, not to mention getting suitably excited about every dirty diaper and new baby grimace and generally making me feel not alone.
Here are how our last few days have been spent :)