Just when you thought you'd already had enough of pumpkin, I'm here to tell you there is more pumpkin be explored!  More to be enjoyed! More to be baked!  Maybe this year I'll even attempt carving a pumpkin for the first time in my life?
Also, 'tis the season for pumpkin patches!  We ventured out on a misty, foggy morning last week and it made for a perfect fall atmosphere, even if it was a little chilly and we had to warm up with soup and hot cocoa as soon as we got home. Great company, great scenery, and great fun, K-fer is still talking about the "bunkin patch" :)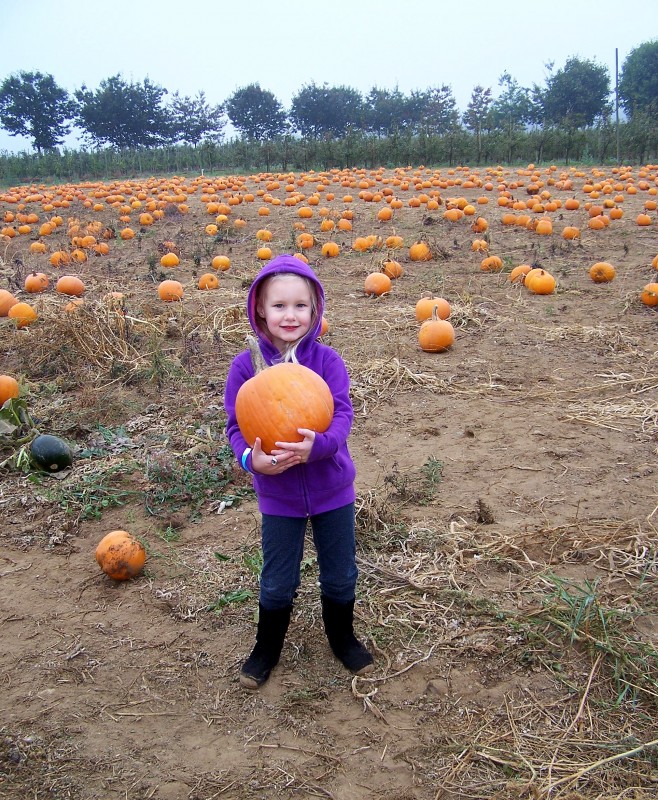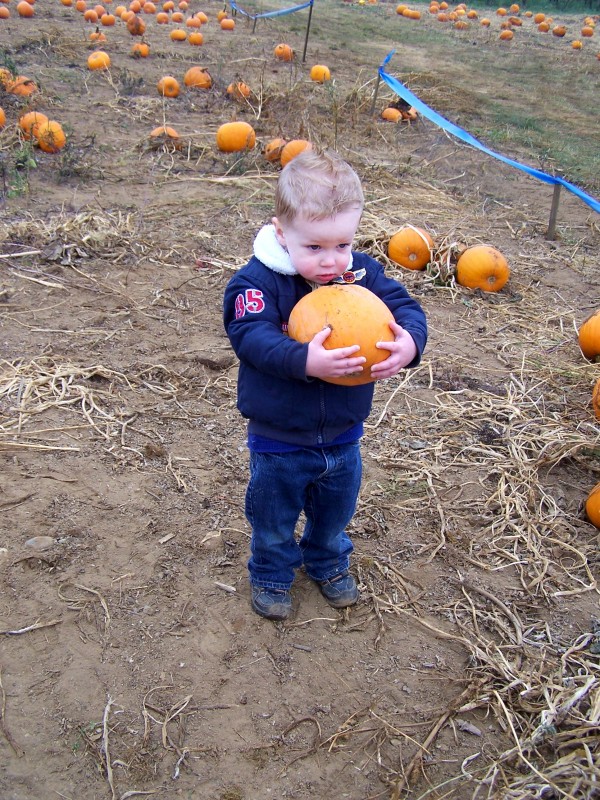 So just when I thought I was done with pumpkins for awhile, I used up the last of my pumpkin puree in these muffins, and now I've become obsessed with using graham crumbs and pumpkin together.  I had to open another can and start the vicious cycle all over again.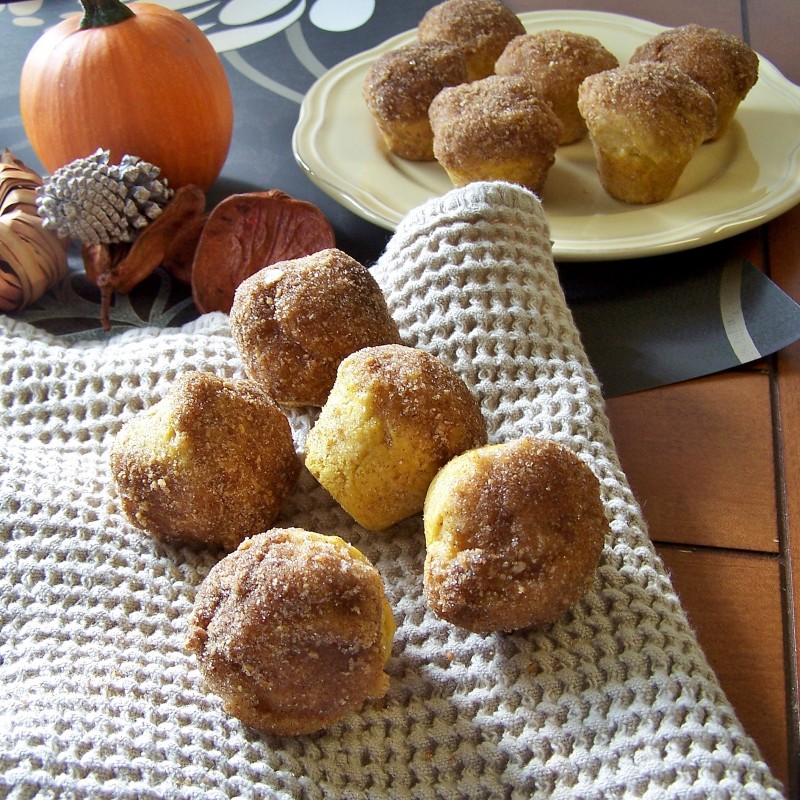 I've made a version of these cute little pumpkin donut hole-esque muffins before, but this graham crumb tweak makes them even an extra bit more delicious so I couldn't resist sharing them again!  If you haven't tried these yet, I highly recommend it – they are absolutely incredible straight from the oven, if you can swing it, when they are warm, soft, and just freshly dunked in graham cinnamon sugar; crunchy, buttery goodness.  Our whole family loves these as snacks, and, since they're really just small, super good muffins, they work well as breakfast and lunch too!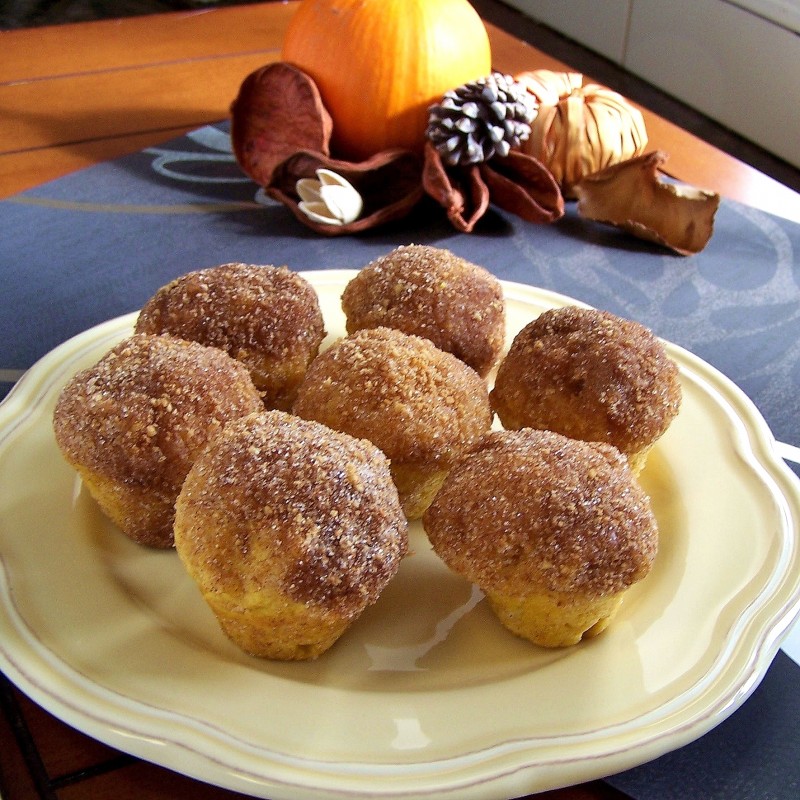 MINI PUMPKIN GRAHAM MUFFINS
Author:
Anna @ Hidden Ponies
Recipe type:
Muffin / Snack
Ingredients
1¾ cups all-purpose flour
2 tsp baking powder
½ tsp salt
½ tsp cinnamon
½ tsp ginger
⅓ cup canola oil
½ cup brown sugar, lightly packed
1 egg
1 tsp vanilla extract
¾ cup canned pumpkin puree (not pumpkin pie filling)
½ cup milk
TOPPING:
¼ cup butter, melted
¼ cup granulated sugar
¼ cup graham crumbs
1 tsp cinnamon
Instructions
Preheat oven to 350. Spray a 24-cup mini muffin tin with baking spray and set aside.
In a medium bowl, whisk together flour, baking powder, salt, cinnamon, and ginger. In a larger bowl, whisk together oil, brown sugar, egg, vanilla, pumpkin and milk until smooth. Add dry ingredients to wet and mix just until combined.
Divide batter among muffin cups and bake for 10-12 minutes, until a toothpick comes out clean. (They will not get very brown - judge by the toothpick!)
While the muffins bake, melt butter in one small bowl and combine sugar, graham crumbs, and cinnamon in another.
Remove muffins from oven and cool for 1-2 minutes, until you can tolerate touching them. Dip each muffin top and around the sides in melted butter, then dip in graham cinnamon sugar to coat and place on cooling rack to set...or pop into your mouth!
Notes
These are best served warm, but they also freeze and reheat well.