This year I did a first for me – I decorated for fall! No, no, not Halloween, I will forever be confused by the idea of putting dead bodies in your front yard, and stringing up skeletons by their jaws, and calling it festive decor. If there is ever a corpse in my yard, I am calling the police, and if I decide to off anyone, I will bury them in my back yard, not my front, but hey, tomayto tomahto :).
This year marked the first time being in my own house, so I was excited to call on my Susie Homemaker side (she's buried down deep in there somewhere),  and find a perfect approach for my own kind of fall décor.
You see, the traditional oranges and reds, while beautiful, just weren't quite up my alley. Soo when I stumbled across an idea that I loved on one of my closest friends (Pinterest – you may have heard of her?), I was beyond excited to spruce up my home for the season.
I partnered with a fellow crafty gal, who found amazingly cute and varied pumpkins at Michaels, and we crafted to our hearts' content! Using fake pumpkins is perfect, since you can wrap them up at the end of the season, not worry about rot and rats settling in, and pull them out again for next year!  Plus, I never realized how much fun it is to  paint a pumpkin, puncture a pumpkin, cover a pumpkin in burlap and fabric, and generally make a pumpkin look as unnatural as you can :).
So here are the fruits of a fun evening of labour, probably shared a little too late for anyone but the most last minute of you out there, but there's always next year…or American Thanksgiving!  That still requires fall decor, right?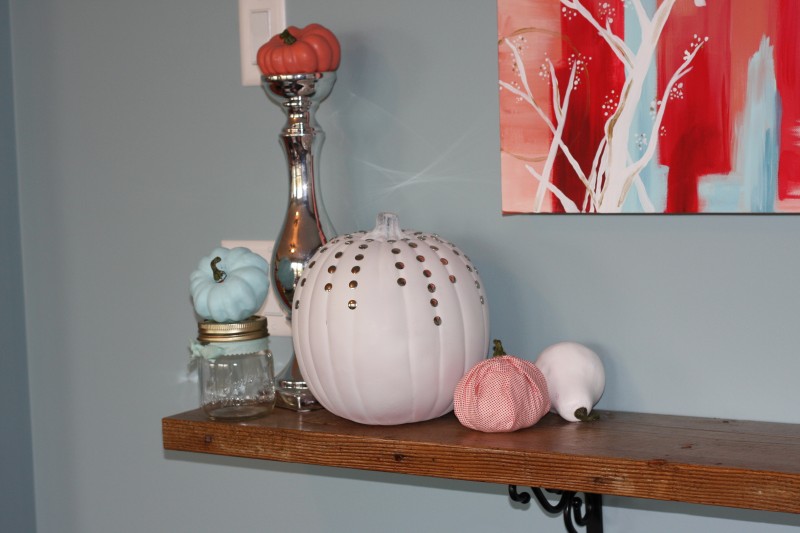 Now they are happily perched on my floorboard shelf that I also love.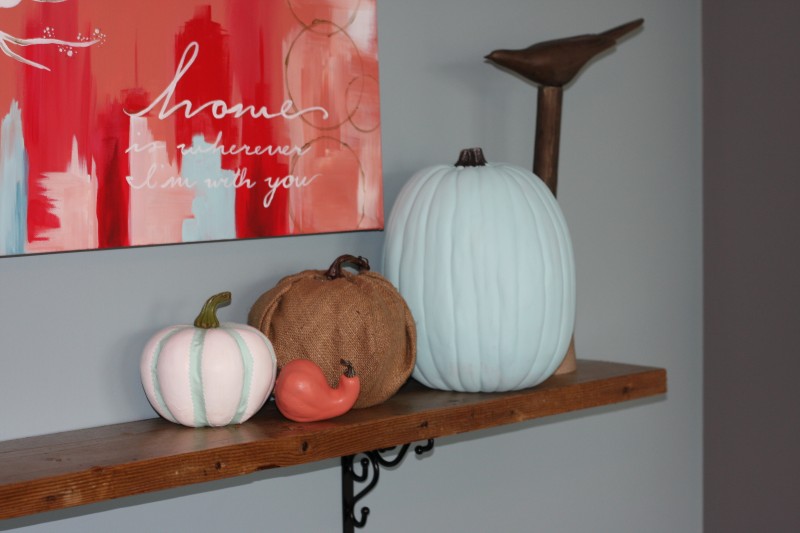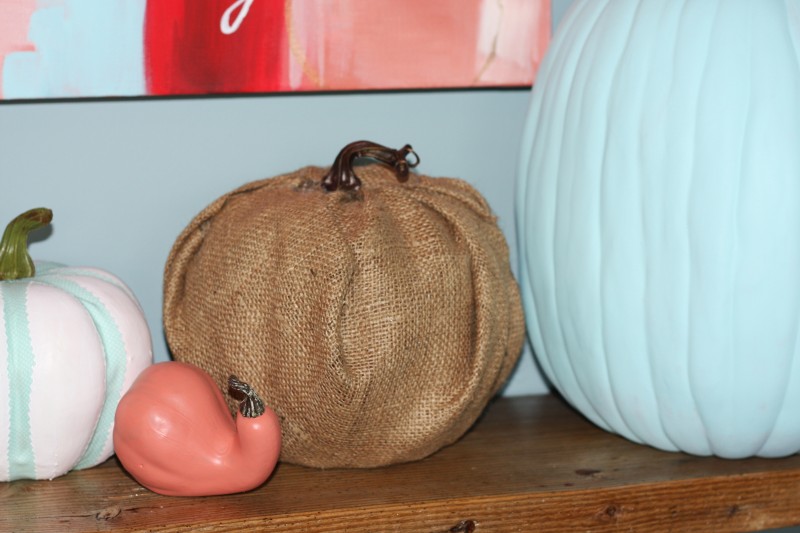 PS. Floorboard shelves = so easy: find a floor board, give it a couple good coats of varnish to smooth the surface and give it a sheen, buy some brackets, and hang!  Did I mention my hunky hubby did all this for me? I really just directed, but I love it just the same.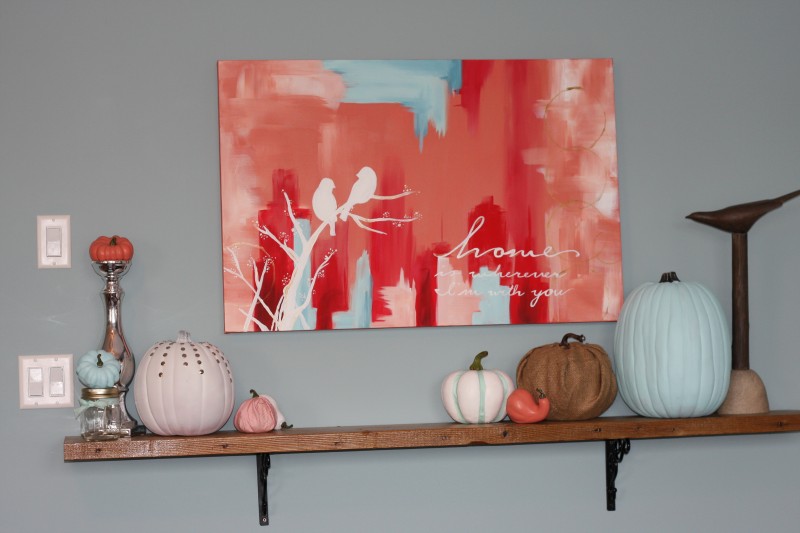 It's true, many people will think I'm kooky for my unnatural coloured pumpkins, but really, can anyone resist aqua and coral when it comes to, well, anything!? Happy last day of October!