Remember when I thought it would be such a good idea to plant my herbs in mason jars and hang them on my walls?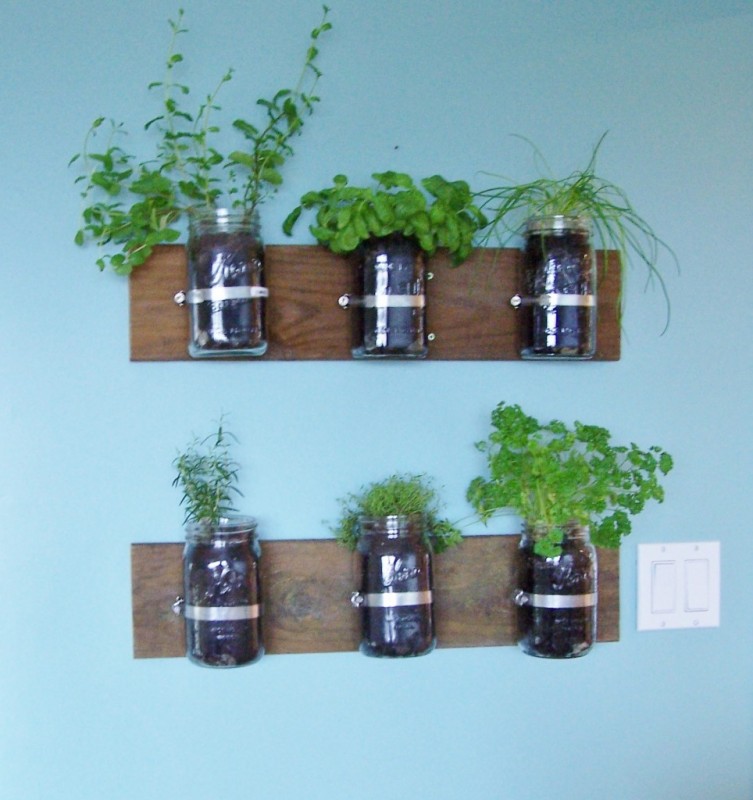 Yeah.
I should've realized that you don't put some things where the sun don't shine and expect them to thrive.
Long story short, the herbs moved to my kitchen windowsill, where I still managed to kill all of them but the basil and mint.  But now I had two old wooden planks screwed into my wall, and I still loved the idea of a wall display of mason jars doing something useful.
So, CRAFT JARS!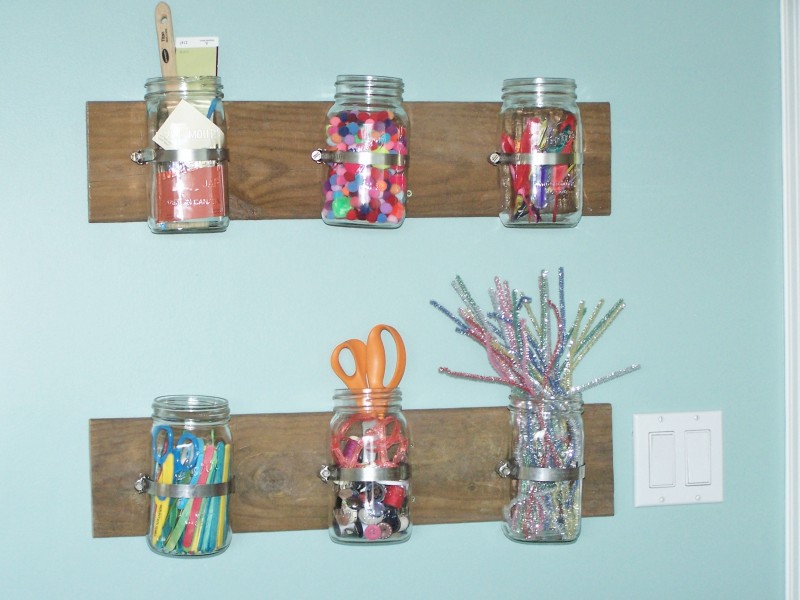 Still so useful, not to mention colourful and easy to change up!  Now I can avoid sorting through tippy piles of feathers and flower petals and unearthing various mishmashed supplies when it's craft time.  My teeny craft bucket has become manageably organized with glue, paint, and stickers, and the bigger paper plates and paper have a new cupboard slot.  This is not to say I'm now perfect at maintaining daily craft time on the days I'm home (hellloooo, naptime), but we're getting a lot better at it.  Sewing errant buttons back on also no longer requires a full scale house hunt to find the appropriate coloured thread and a needle.
You may remember that this wall is the main wall in my playroom, so it's a perfect spot for this colourful assortment of random things!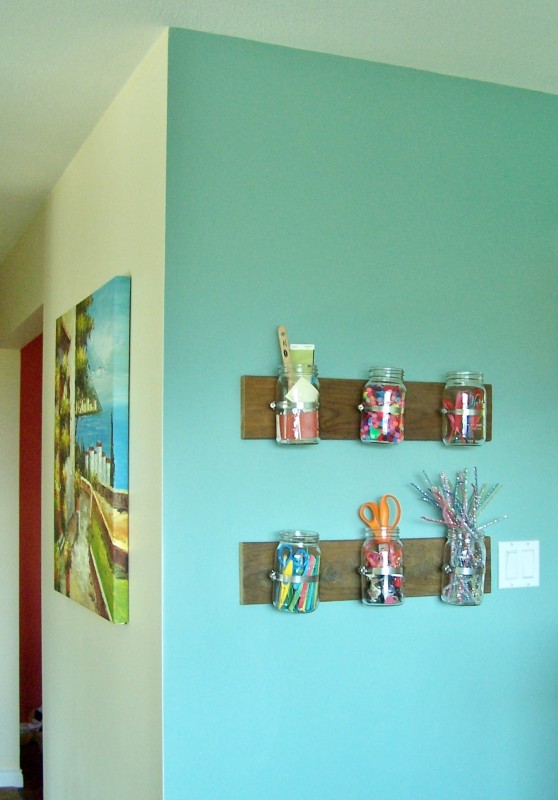 So I've done the research and can tell you with confidence: stick your pipe cleaners, pom poms, and other paraphernalia where the sun don't shine.  They do much better there than plants :)