You know that thought you have when it's summer time, and it's beautiful outside, and someone offers you a plate of something sinfully delicious, and you have that nagging thought: "Oh dear, I'm probably going to get coerced into a bathing suit only minutes after I finish this"?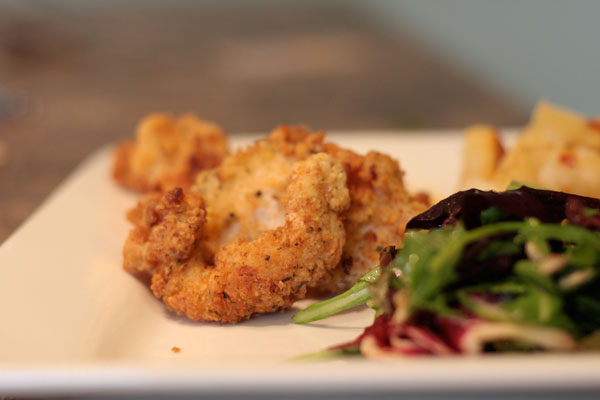 Well, it's officially time to welcome Fall!! The time of cozy sweaters, pumpkin everything, and, for the most part, no imminent threat of the bathing suit! :) So when someone offers you some of these the easy answer is, "yes please".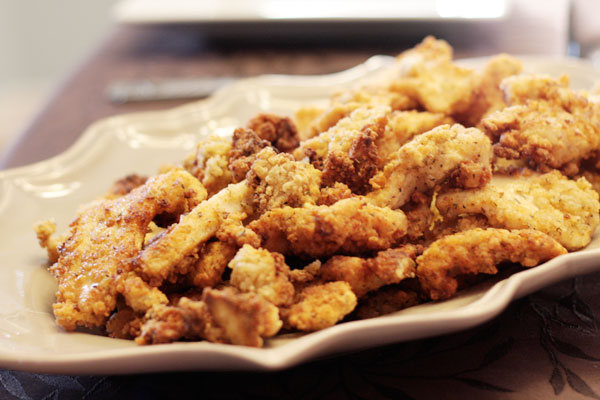 I'm not usually a proponent of frying food, but when it comes to chicken, and crispiness, and general all-around goodness, I will say with utmost certainty that you must, have to, gotta try these fried chicken bites :)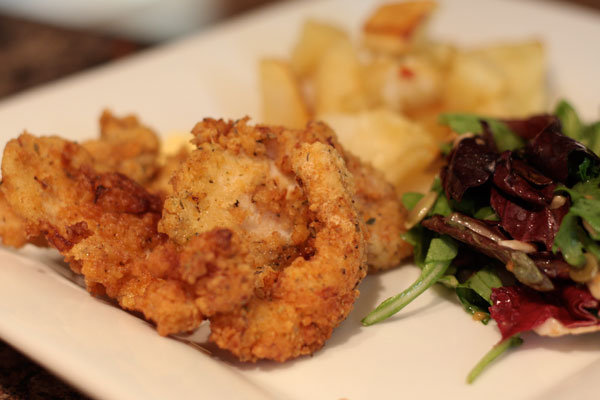 Celebrate fall and cozy  up with these delicious tenders.  Bring on the fat pants.

Fried Chicken Tenders
Delicious crunchy homemade chicken strips!
Author:
Chelsea @ Hidden Ponies
Ingredients
3-4 chicken breasts, depending on size
4 eggs
1½ cups milk (or buttermilk), divided
1½ cups flour
1½ cups panko bread crumbs
1 tsp paprika
½ tsp ground cayenne pepper (or to taste)
1 tsp salt
2 tsp Italian spice
1 tsp ground pepper
1 tsp garlic powder
Canola Oil
Instructions
Cut chicken into strips and place in a large bowl
Lightly beat together eggs and 1 cup of milk and and pour on chicken, mixing to coat and cover chicken pieces. Let sit for 15-20 minutes.
Mix together all dry ingredients in a large ziploc bag, or a very large bowl.
Pour in the remaining ½ cup milk, and mix around. This will create really yummy crunchy bits on the chicken when finished :).
Take the chicken pieces out of the egg/milk liquid, and coat thoroughly with the bread crumbs.
Pour oil in pan to about ½" deep. Heat over medium-high until it bubbles when the flour-coated chicken is placed in it.
Cook your chicken pieces until brown and crunchy, doing as many at a time as fit comfortably in your pan.
Place on a paper towel to drain any excess oil while you make the rest of them.
Enjoy hot :) I served with a mixture of ½ cup mayo and 1 tbsp prepared mustard, and it was delicious!
*Loosely adapted from 
The Pioneer Woman's chicken tenders