Yesterday my little man turned TWO!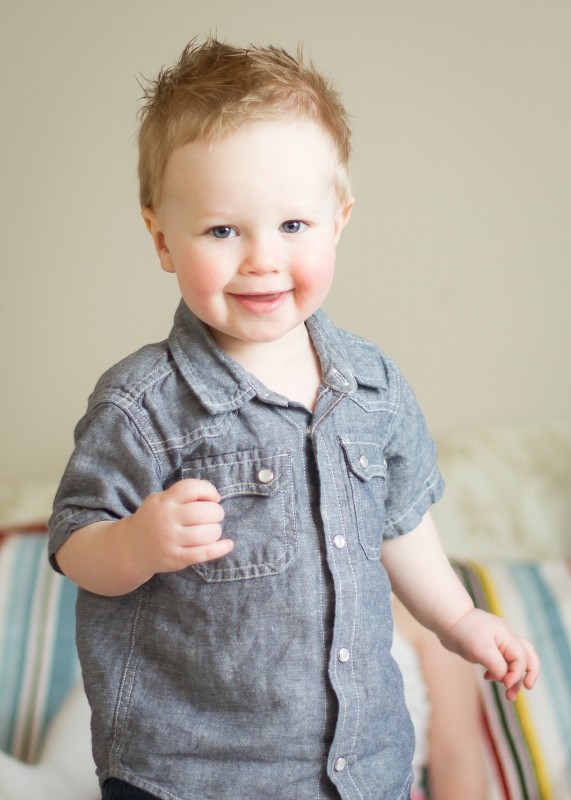 I can honestly hardly believe it, and at the same time I can't believe he hasn't been two for ages.
I can hardly believe it because I feel like I missed most of his first year and a bit in a blur of us not really getting along or figuring out a way of communicating, despite his being almost permanently attached to my hip and terrified of all other people.  It's a good thing babies really just need physical touch and a meeting of basic needs, because that was pretty much all I had to offer.  Looking back, he was actually pretty adorable, even at just a couple weeks old :)
Thanks to my sister Sarah of Unexpected Moments Photography for the pictures!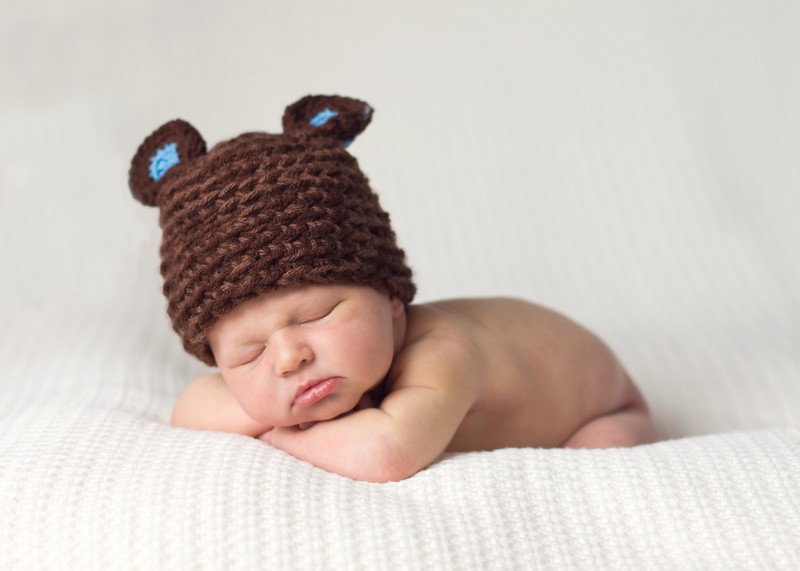 At the same time, it feels like he's been two for awhile already.  A few months ago he hit a major turning point personality-wise (or maybe I was just getting enough sleep to notice his true personality), and he became a hilarious, goofy, easy-going, sweet little character.
Suddenly he was willing to sit on laps and volunteer hugs and kisses instead of needing a personal bubble the size of 300 beach balls.
Suddenly he remembered people's names and faces and was thrilled at both the thought AND actuality of seeing them.
Suddenly he could go a little bit longer in the evening without hitting his 6:30 bedtime and having a regularly scheduled meltdown if he wasn't in his own bed with all the appropriate accessories.
Suddenly he could walk, talk, tell jokes, pull pranks, giggle like a maniac, and do the Hokey Pokey.
My initial misgivings about adding a new baby to the mix when he liked to scream, cry, and mow down other children who got too near me have been assuaged, as he now loves "his baby", a doll that must come to bed with him every night and is treated with the utmost care and consideration.
He's also learned to play well with his big sister and no longer needs to be within inches of my legs to be happy (although, if there are cookies to be had, that's still exactly where you'll find him!)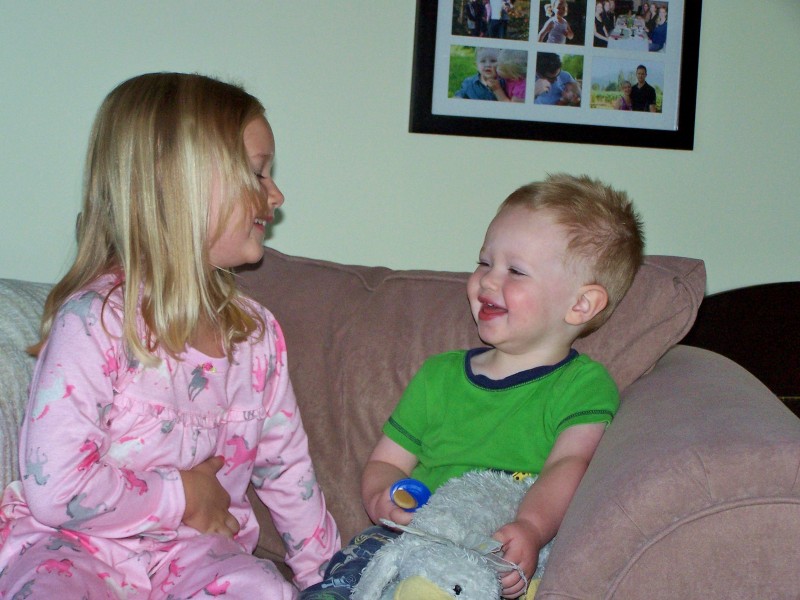 What he was previously lacking in social skills he had already more than made up for in mental skills, and with his new sociable side he can share the approximately 50 songs he knows, count to 10, call out the letters of the alphabet as he sees them on people's clothes, store signs, or our fridge, and shout out his grammatically correct full sentences.
In short, he is now an amazing (if noisy) amount of fun to be around, and I can't wait to see what the next year brings!
It truly amazes me how these little people develop so much in such a short amount of time – when I found out I was pregnant 7 months ago I felt like I still had a helpless baby.  Now, he has developed an amazing personality all his own and seems ready to strike out with confidence into full-on toddlerhood.
One of his loves is cars (I know, how typical), so we're attempting car-themed cupcakes for the big day today…I was hesitant whether those could be included in muffin week, but then I thought "what better Saturday Sweet to round out the week"?  Muffin papers are involved, so they count :)
In the meantime, these glazed muffins almost LOOK like cupcakes, and almost TASTE like cupcakes, so if I've got you craving cupcakes, these should tide you over nicely!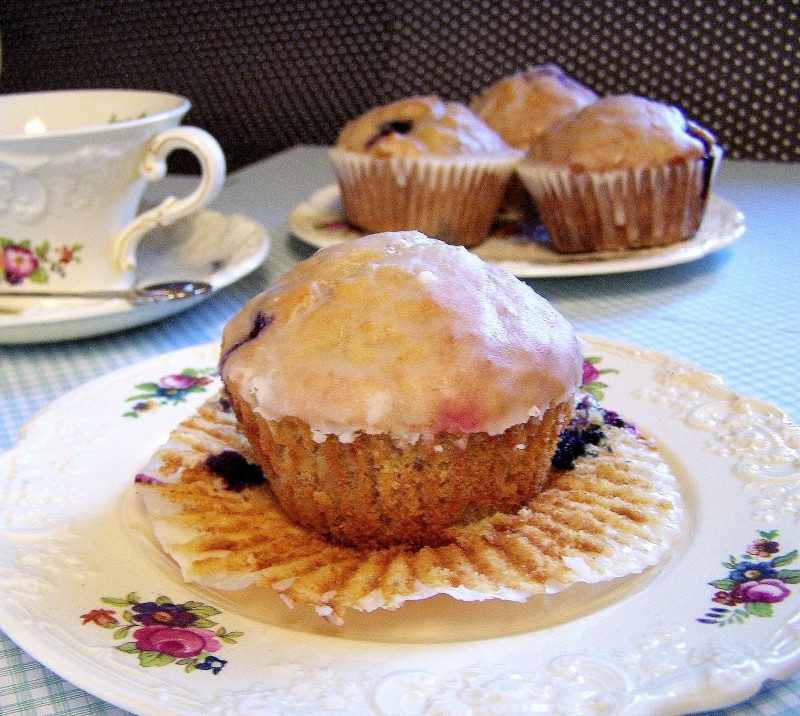 Lemon, as you may recall, is a favourite of both my 4-year-old and my husband, so these muffins were made at my daughter's request.  She loved helping make them, especially since we got to dunk them in icing!  We all enjoyed eating them immensely – DON'T skip the glaze, it is well worth the extra step, taking these muffins from "regular ol' good" to "deliciously special" on the official muffin rank-o-meter developed by yours truly :)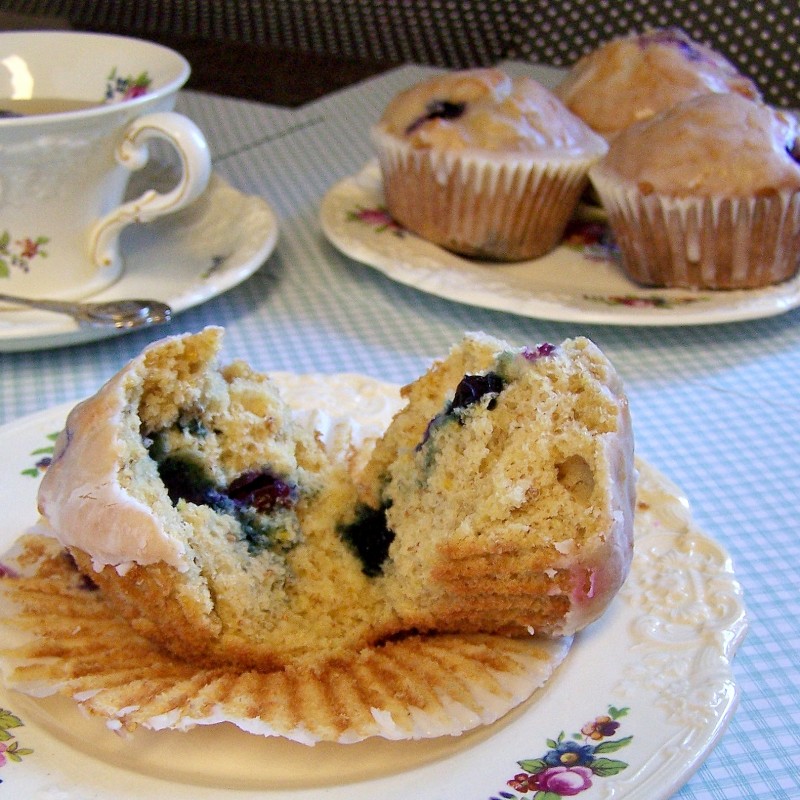 Glazed Lemon Blueberry Muffins
Author:
Anna @ Hidden Ponies
Ingredients
¼ cup butter, softened
¼ cup vegetable oil
½ cup granulated sugar
⅓ cup brown sugar
Zest of 2 lemons
2 large eggs
2 teaspoons vanilla extract
2 cups all purpose flour
⅔ cup whole wheat flour (or additional all-purpose flour)
1½ teaspoons baking powder
¼ teaspoon baking soda
½ teaspoon salt
1 cup 1% or 2% milk
1 cup fresh or frozen blueberries
GLAZE:
1 cup confectioner's Sugar/icing sugar
3 Tbsp melted butter
½ teaspoon vanilla extract
1 Tbsp lemon juice
1 Tbsp warm water
Instructions
Preheat the oven to 425 degrees. Line muffin pans with muffin papers (16-18, depending how large you like your muffins). Set aside.
In a large bowl, beat together the butter, oil, sugar, brown sugar, and lemon zest until creamy and very smooth. Add the eggs and vanilla and beat well.
In a separate bowl, whisk together the flours, baking powder, baking soda, and salt.
Add the flour mixture to the butter mixture alternately with the milk, starting and ending with the flour. Mix just until combined and smooth.
Gently fold in the blueberries. Divide the batter evenly among the prepared muffin tins, filling almost all the way up to the top of the liners. Bake for 14-16 minutes, until lightly browned and a toothpick comes out clean.
Remove the muffins from the oven and place on a cooling rack to cool completely.
While the muffins cool, make the GLAZE: In a small bowl, whisk together the confectioner's sugar, melted butter, vanilla, lemon juice, and warm water until smooth.
To coat the cooled muffins, dip the top of each muffin into the glaze, coating thoroughly. Allow the glaze to set before serving.
Store in an airtight container at room temperature for up to 3 days, or freeze for longer storage.
Recipe adapted from My Baking Addiction.  You may remember these delicious Chai Spiced Muffins with a similar glaze?  Yup, same brilliant mind behind those, and equally delicious! Try both and let me know which ones you prefer :)