Sometimes when you least expect it you happen upon the best finds.
I've been finding our bedroom too dark and gray for summer, and as we were walking through the mall the other day in search of a white tube top (don't ask), we happened past clearance duvet covers, and look what I grabbed for a mere $20!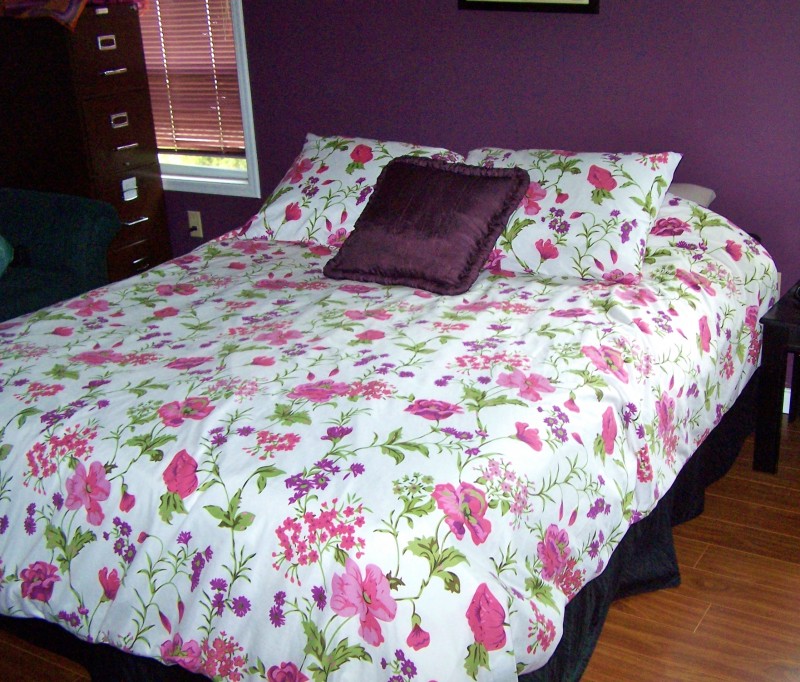 I love my dark purple walls, but the gray, black, and purple duvet cover is now retired until late fall.  I love walking past this bright floral print, and it's re-motivated me to make my bed at least 3 times per week :)  Now to get some white sheets and a substitute for the black zebra-print bed skirt…for the record, the blinds were purple when we moved in, I didn't choose those :)  This room still needs to stop being a receptacle for all our extra furniture, from love seats to filing cabinets, but at least the bedspread is suitably cheery!
I've also finally gotten around to making a chalkboard for my kitchen, which has been in my plans since we redid our kitchen several months ago!  I'd been waiting for little cans of chalkboard paint to come into the paint store, and, as soon as they did, one was whisked home with me.  I had a set of extra cabinets in my laundry room from which Carl was kind enough to remove a door, and I simply sanded it lightly, painted the edge cream, sanded it back down in spots, and painted the centre as a chalkboard…the whole thing took about an hour in total, and turned out exactly as I'd hoped.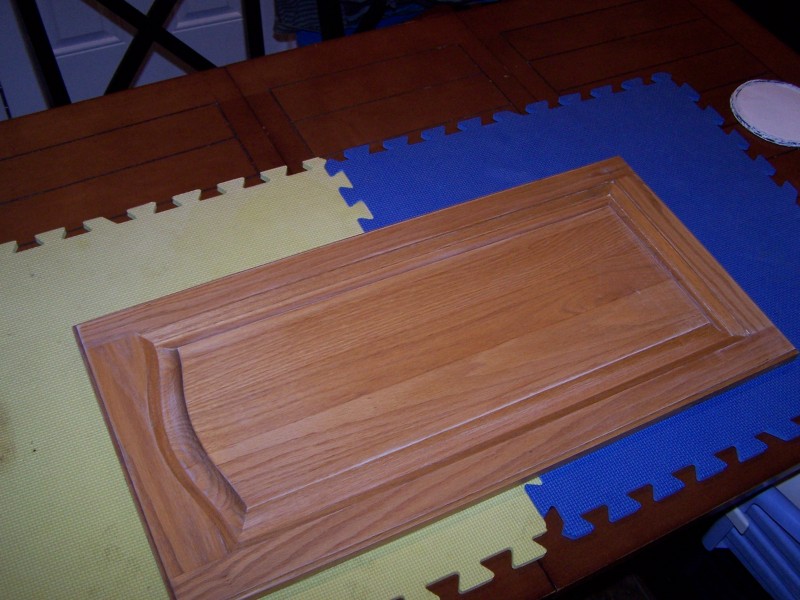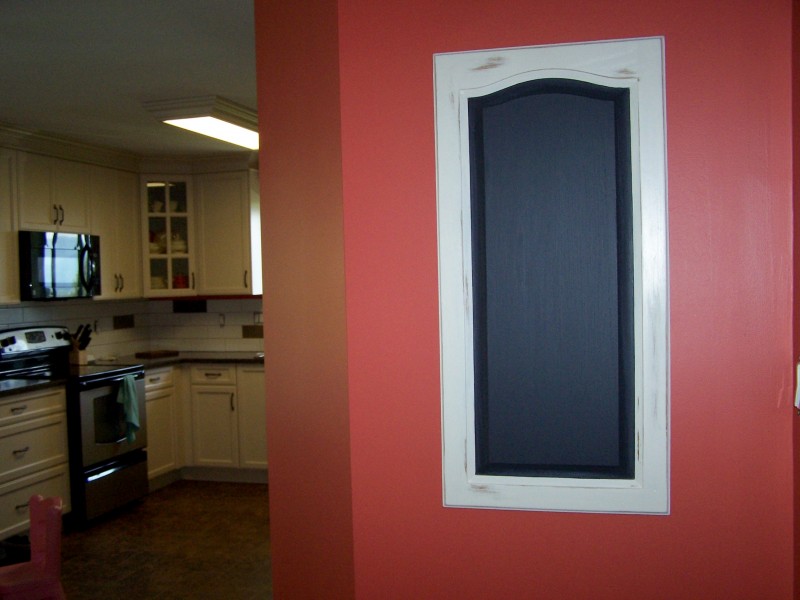 Now I'm on the hunt for chalk pens/chalk markers, which apparently exist in various colours, are completely dust free, and are way easier to write neatly with than traditional chalk – any ideas where to find them?  I plan to write out elaborate menus I will never make and intersperse those with inspiring quotes and sexy notes for the hubby :)
What else should I paint into a chalkboard? I have lots of leftover paint and am eyeing every surface in my home wondering how it will look black…I saw a great idea to paint "labels" of chalkboard paint on Mason jars to organize the pantry, since you can relabel the jars as necessary if the contents change, but I'm wondering if I'm that organized.
In other news I've finally started the brain-numbing task of painting all the many spindles in our house, and am re-realizing I have the shortest of attention spans for tasks I have no interest in…I am having horrible flashbacks to high school math classes and the expectation that I would put serious effort into the word problem in front of me.
Good thing I have company coming tonight and a pig roast to go to tomorrow to use as a suitable excuse not to carry on :)  Not to mention my pregnancy sugar test today…cross your fingers my blood sugar will stay balanced! I had gestational diabetes with my first pregnancy and did not love giving up my sweets and white pasta :P
What kind of weekend plans do you all have?  Something more exciting than sugar tests and spindle painting, I hope! Thanks for reading :)