Crickee crickee, crickee crickee. What's that? Ooooh right, that would be me, not blogging. (Well, to be clear, that was meant to be crickets, but who really has the art of writing a cricket sound down to an art? – No one – for real – I googled it.)
It's true. It has been a looooong time since I have been blogging! I swear, I have an excuse. Or 5. :) Life has been beyond crazy around here. At the end of May my studly hubby graduated from UBC and became an Engineer (in Training)! So we picked up and moved… into our inlaws' place for a week. Then we went on a lovely getaway for a couple days to Seattle ( of course, only took one picture, of a gigantic buildling, which he was quite embarassed about, but I did it anyway :)), and then came back, and moved into a lovely rancher, also of my inlaws… which meant… space!!! Little b had her very own bedroom(!) but it also meant living out of boxes and more boxes for a few weeks… until we got our first home!! Which we then proceeded to revamp entirely. Upstairs, downstairs, in our night-gownstairs, you get the idea :).
Sooo needless to say, I didn't think anyone would be too interested in hearing how I like to make grilled cheese, grilled egg and cheese, grilled chickenandeggandcheese, (I think you get the idea), 7 days a week. I do have to admit though, there were some signs that I should be getting back to blogging.
For example, playing soccer (which is in itself another story for another time). I had an opposing team member, as we were racing down the field after the ball say, "So, when are you going to start blogging again?" Needless to say, her sneaky tactics worked, and distracted me from sports completely, and got me thinking about food.
Other people started asking me for recipes, and putting in requests, which I really loved, since it meant I had to get back, once and for all :).
So here I am, with a peace offering. The very most delicious cinnamon buns you will ever taste. Now I knoooow we have some naysayers that insist they don't trust recipes that say "best ever". Well, before you doubt, listen well: these are my only rolls I will ever brag about. If I'd spent this much time trying to perfect my other buns, my hubby would be married to JLo. Nuff said?
These are delicious, and were well worth my search high and low for a recipe with potato in the dough, that gives them an amazing soft and fluffy texture (with no potato taste, dooon't worry), and you must, must, must try them :).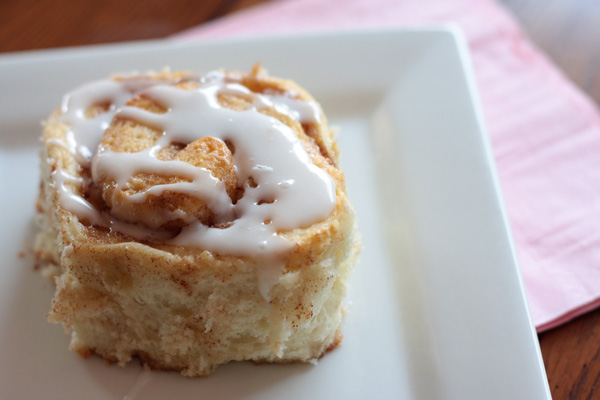 It's my first day back. Be nice to me :). Make 'em for breakfast or lunch or snack. Eat them fresh out of the oven. Or warm them up with a bit of butter. However you like your buns, just eat 'em. :)
They were even pretty right out of the oven.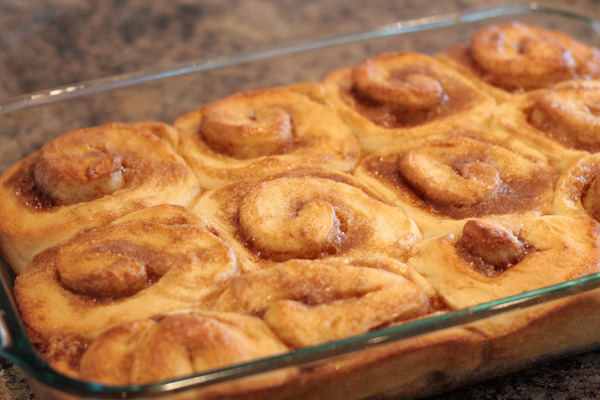 And then, when iced ….  Mmmmmmm :)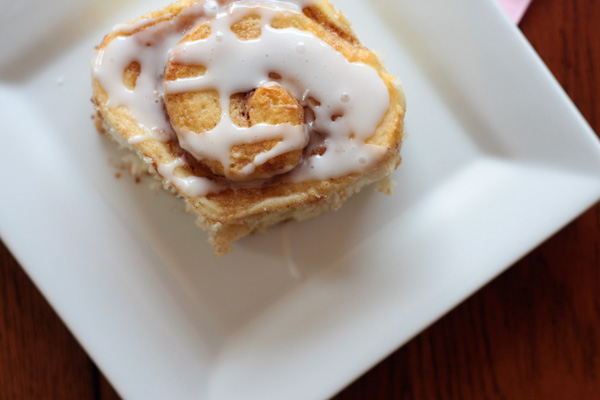 The Very Best Cinnamon Buns (no lie)
A most delicious cinnamon recipe, slightly modified from www.sprinkledwithflour.com
Recipe type:
Dessert, Baking, Snack, Breakfast, Lunch
Ingredients
DOUGH:
2 pkgs active dry yeast (or 4½ tsp)
1 tsp sugar
⅓ cup warm water
½ cup warm mashed potatoes
⅔ cup sugar
¼ cup sour cream
½ cup melted butter
2 eggs
1 tsp salt
3 cups flour
FILLING:
3 tbsp butter
½ cup brown sugar
¼ cup white sugar
1 egg whites
1 tsp cinnamon
GLAZE:
1½ cups powdered sugar
Enough milk to make a thick glaze (or substitute orange juice if you'd prefer something tangier!)
Instructions
Boil one large, peeled potato for about 10 minutes, or until potato is fork tender.  Mash cooked potato with a fork or potato masher.
Meanwhile, in a small bowl, combine the water, yeast and sugar and set aside to foam for about 5 minutes.
Using your stand mixer, combine the warm mashed potato, sugar, sour cream, melted butter, eggs, and salt. Add the flour and yeast mixture. Using the dough hook, mix the dough on speed 2, for 2 minutes.
Add additional flour, 1 tablespoon at a time, until dough just cleans the bowl, but is very soft. If it is too soft to knead, you will have a very hard time rolling it out, and your buns will taste gummy.
Cover with plastic wrap, put in a warm place, and allow the dough to rise until doubled in bulk, about 2 hours.
Punch down and let rise again (about another 2 hours.)
Combine all filling ingredients in a small bowl and set aside.
On a lightly floured surface, roll the dough into a rectangle and spread with filling. (The size of the rectangle will depend on how large you want the finished rolls.) Roll dough into cylinder. Cut into 1½ inch slices.
Place slices in a greased 9x13 pan.
If baking immediately: Allow the rolls to rise again until doubled (about 1 hr). Bake for 30 - 35 minutes at 350. Remove from oven when done and brush with melted butter. Mix glaze ingredients in a small bowl and drizzle over warm rolls.
Overnight method: Cover the rolls with plastic wrap as soon as they are transferred to the 9x13" pan and place in the refrigerator to raise overnight. When ready to bake in the morning, remove rolls from the refrigerator and let stand at room temperature for about 15 minutes. Then bake at 350F for 30-35 minutes, or until golden brown. Remove from oven and brush with melted butter.  Let cool slightly before using a spoon or the tines of a fork to drizzle the glaze over the rolls. Use as much or as little as you like.
A huge thanks to 
Sprinkled with Flour
 for the delicious recipe!