Yesterday I put on my skinny jeans and had a moment of realization.
I am not skinny anymore.
I wore them uncomfortably all day, but it's officially time to retire that particular pants option until after this baby is born. And if I can't wear the skinny jeans anyway, it's really time to go crazy on the butter and sugar.  I believe you can train a baby to nap by napping during pregnancy, and I believe you can train a baby to love being in the kitchen by eating lots of delicious food while pregnant.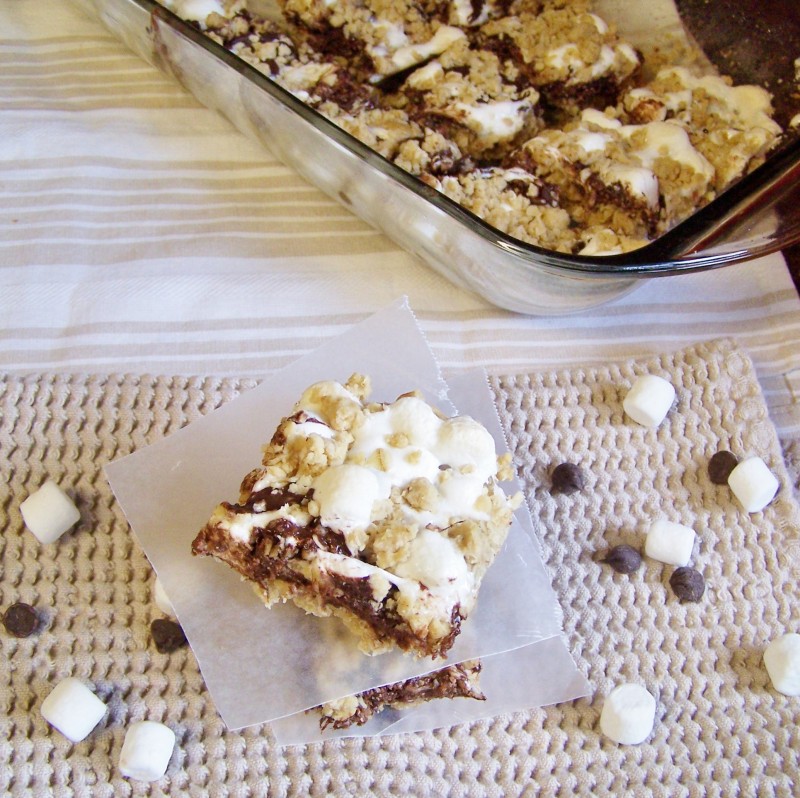 Call me crazy, call it wishful thinking, but I'm sticking to it.  If you need me in the next 5-6 months, I'll be napping or snacking, so I'll be easy to find. I can't move too quickly under such strenuous conditions :)
These S'mores Oat Bars are a perfect balance of butter and sugar, along with a huge dose of oats to make it legitimate breakfast food, or at least healthy afternoon-snack food.  I love our S'mores Bars and  Fudgy Oat Bars, and these are a great option if just hearing about those two recipes in close succession makes you want to orchestrate an arranged marriage!  What a happy marriage you will make.
These are also super easy and will be in the oven in a matter of minutes. Thanks to my sister Sarah for sharing this recipe in our family cookbook so I can share it with all of you!
Fair warning: when they come out of the oven, you will want to immediately dig in with a fork.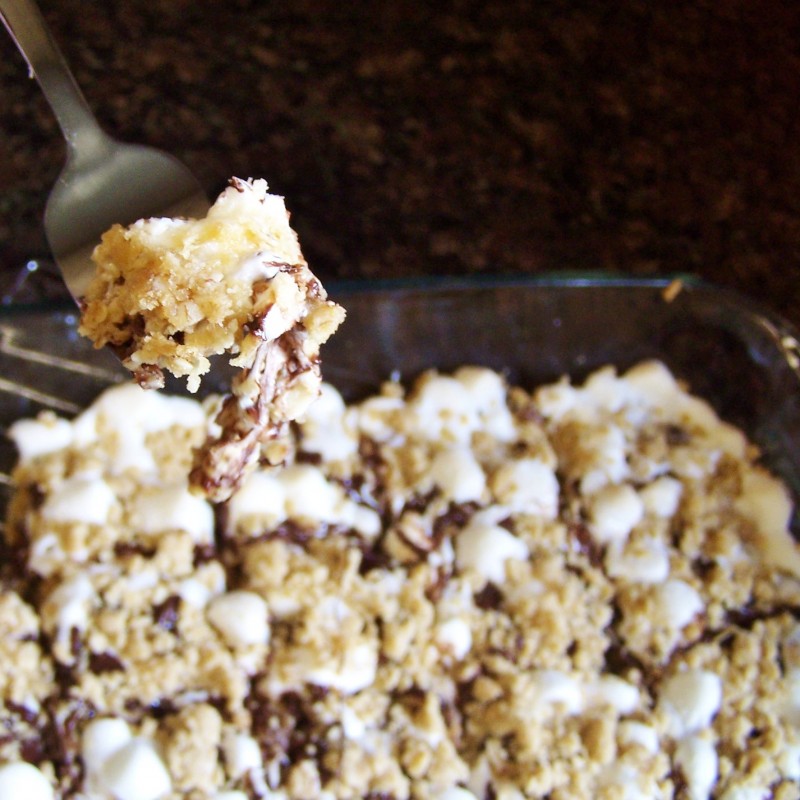 They will be warm and gooey and oh-so-delicious, and you will think they will never set into nice squares – but they will! Eat your fill warm, but let some cool and you'll have portable, solid, chewy oat bars with wonderfully sticky marshmallow edges.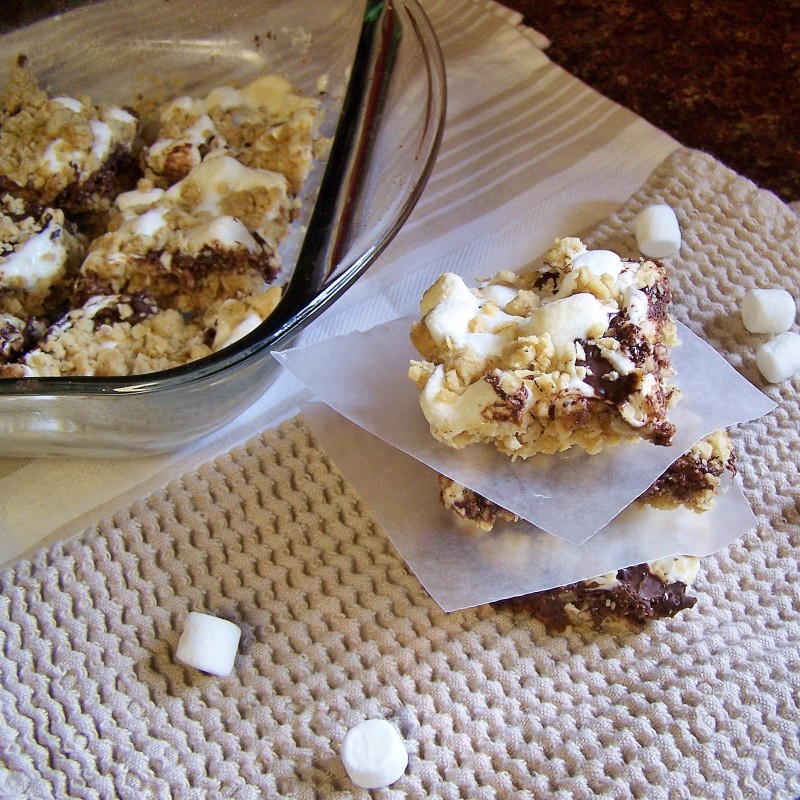 Have a great weekend!

Author:
Anna @ Hidden Ponies
Ingredients
¾ cup butter or margarine
1 cup brown sugar
1¼ cups flour (I used whole wheat)
1½ cups quick cooking oats
½ tsp baking soda
½ tsp salt
4 cups mini marshmallows
1 cup chocolate chips
Instructions
Preheat oven to 325 degrees.
Cream butter and sugar until light and fluffy.
Add flour, oats, baking soda and salt. Keep aside 1 cup. Press the rest into a lightly greased 9x13" pan.
Cover with marshmallows and chocolate chips. Sprinkle with remaining oat mixture. Bake at 325 degrees for 18 to 20 minutes.
Let cool on rack - it is easiest to cut them while they are still slightly warm. Serve warm with a fork or let cool completely to serve as pretty squares :)