Does anyone else have a problem choosing a mascara?
I was once again reminded of my inability to choose which one to get when my latest tube ran out.
I am a grown woman. I make decisions. I make choices. Some are big, some are small. But why, oh why, am I completely inept at choosing which mascara to paint my lashes with?
Of course, I never keep the old tube and just stick with the same old, same old.  There are just too many to choose from! But maybe I am coming at this all wrong. Why on earth are there so many to choose from?
Some options I understand. Waterproof and not waterproof, for example. If you are an Olympic swimmer, you need to look great when you get out of the pool, and you don't want to be asking the nearest camera man " is my mascara running?". Or, if you are a bit of a weeping willow who tears up at the sight of a puppy, waterproof is for you. I understand this.
But why all the other options? Do you want long lashes? Thick lashes? Long and thick lashes? Do you want to be sexy, or smart, or smart and sexy?
So there I stand, spending more time choosing mascara than on the rest of my shopping trip combined. To passersby, it probably looks like it may just be the biggest decision I've ever had to make. Are extended lashes better than long lashes? Why is that mascara $2 more than the other? Is it $2 better? Speaking percentage-wise, that could be a lot better. What about "Falsies Mascara?" Why is the model actually wearing false lashes? Mine won't look like that. Hmm, maybe I should just try false lashes.
No, I'm afraid I'll look like Yvsma.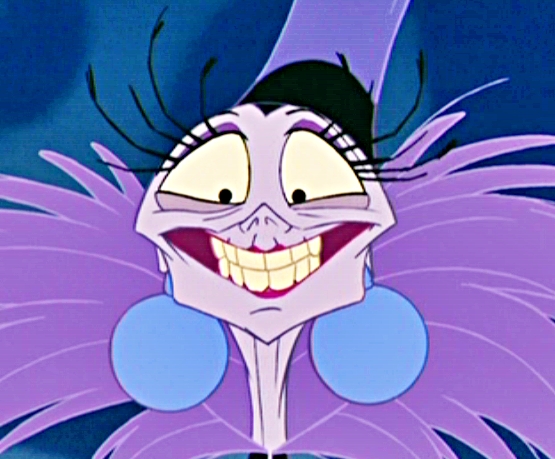 Sigh.
So I went home with 24-hour mascara. Because I probably will be awake and needing mascara for 24 hours? Obviously, I got overwhelmed and could not think logically in the face of all that mascara.  Let's face it, if I AM awake for 24 hours straight, a little bit of mascara is only the start of what I'll need.
So, you think that the trial of the mascara is over, but it's only just begun. You need to try out your new mascara. Does it really make your lashes long, lush, and lavish? Well, I am happy to report that I made a pretty good choice this time. As long as I don't need to sneeze within 60 seconds of applying. Or accidentally spray hairspray in my eye (trust me, it happened. That is what inspired this whole post.) If I do, it's a wash and we start over.
Men have no idea.
Well, most men. :)
So I made muffins. That's something I'm good at, and no one judges me for sitting for hours with my cookbooks and computer open to find the perfect recipe. And I think these are pretty much the perfect recipe when it comes to a great pumpkin muffin! Moist, delicious, dairy free, if you're avoiding that kind of thing, and you can make them gluten free, if you're into that kind of thing. Oh, and they taste amazing with a cream cheese glaze. YUM.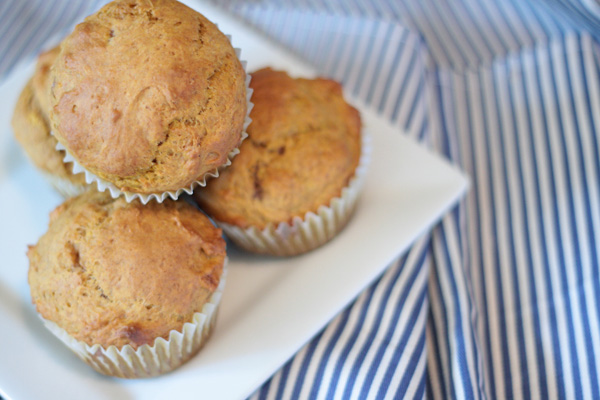 This recipe comes from The Complete Canadian Living Baking Book, and, as with most Canadian Living recipes, has been tested plenty before I gave it a shot, which I love. (The book even made it into some of the pictures! Such a pretty colour :).) Enjoy!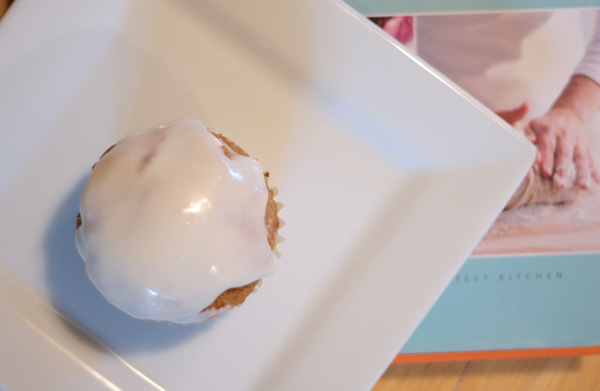 Delicious pumpkin muffins with just the right spices!
Recipe type:
Snack, Breakfast, Lunch
Ingredients
1¾ cups all-purpose flour*
¾ cup packed brown sugar
1½ tsp baking powder
1 tsp cinnamon
½ tsp baking soda
½ tsp salt
½ tsp ground ginger
¼ tsp nutmeg
2 eggs
¾ cup canned pumpkin puree
¼ cup vegetable oil
1 tsp vanilla
Cream Cheese Glaze:
4 ounces cream cheese, room temperature (half a block)
½ cup powdered sugar
1 teaspoon vanilla extract
3 to 4 tablespoons milk
Instructions
Preheat oven to 375F
Put 12 muffin papers in your muffin tin, or grease the tin. Set aside.
Whisk together all dry ingredients in a large bowl.
In separate bowl, mix together wet ingredients.
Pour wet ingredients over dry ingredients and stir just until mixed.
Spoon into prepared muffin tin, and bake until tops are firm to the touch, 20-25 minutes.
Let cool in pan on rack for 5 minutes,then transfer to rack and let cool.
Cream Cheese Glaze:
Beat together room temperature cream cheese, powdered sugar, and vanilla. Add milk 1 tbsp at a time until desired consistency.
Spoon over cooled muffins.
Notes
* For Gluten Free I use Bob Mills Gluten Free Flour, and the required amount of xantham gum (See back of the Flour bag).