I had a moment of self realization the other day.
It came when I was preparing for out of town guests. When I was madly cleaning up in order to portray some semblance of order in my house, and I realize things.
Things like, when all of my dishes are cleaned and put away, they don't fit in the cupboards. At least not with the doors all the way closed.
Or that the tile shower cleaner that I ran out of, didn't refill itself.
Or just how quickly my 9 month old can undo any work that I have feverishly done in front of her. Hm.
I love guests. I love them in town, and out of town. If you are a guest, you should be ours. Oui, our guest. (Beauty and the Beast anyone?)
So in my time of self realization I knew I had to do something to make up for my shortcomings.
Sooo, I made these cookies to distract. Shock and awe.
Shocked by the deliciousness of these cookies.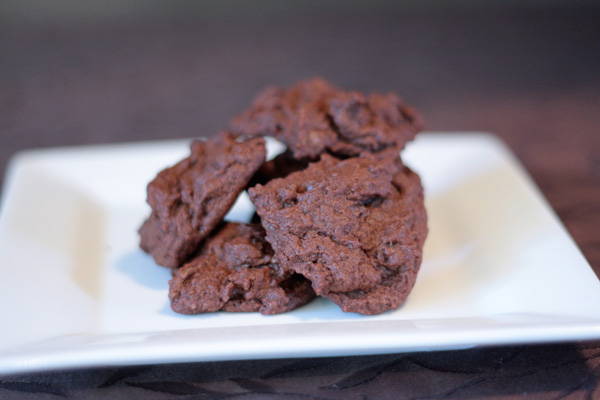 And aaawee.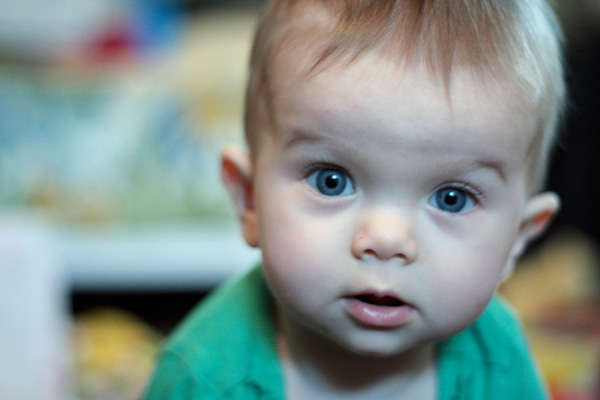 Now when I say shocked, I truly mean it. These cookies make the cats pajamas look like a flannel muumuu. They make sliced bread look downright dull. They are so delicious, I don't think my out of town guests noticed that they had to sit on kitchen chairs instead of real furniture, and sleep on our coffee table pushed up against the loveseat, instead of a real bed, in order to visit us. It's true, I needed to make up for a lot.
It's a good thing they love us :).
And now, on to the cookies. Did I mention that they are beyond delicious? If you have, or have ever had a chocolate craving, you must must must make them. Today. And tomorrow when you've finished your first batch :).
Plus, you know another great thing about these cookies? You can use the leftover nutella you have from when you made Anna's delicious zuchini muffins with the nutella swirl! Who says we don't take care of you here at Hidden Ponies? :)
This recipe comes from Two Peas and their Pod, so I knew it was a safe bet to make at the last minute! And they did not dissapoint!
Yumyumyummy.
Enjoy!

Chocolate Nutella Cookies
Delicious chocolate nutella cookies!
Author:
Chelsea, slightly adapted from www.twopeasandtheirpod.com
Recipe type:
snack, cookie
Ingredients
1¼ cups all-purpose flour
1 teaspoon baking powder
½ teaspoon salt
⅔ cup cocoa
½ cup unsalted butter, or margarine at room temperature
½ cup granulated sugar
½ cup brown sugar
1-1/2 teaspoons vanilla
½ teaspoon hazelnut extract ( I didn't have this, so I added an additional ½ tsp vanilla, and they were still delicious!)
⅓ cup Nutella
⅓ cup milk
½ cup chocolate chips
Instructions
Whisk together flour, salt, baking powder, and cocoa, set aside.
In a separate bowl, mix butter and sugars, beating until smooth and creamy, about 2 minutes. Add the vanilla and hazelnut extract and beat until extracts disappear. Add the Nutella and mix until batter is smooth.
Into the creamed mixture, add the flour mixture in 2 batches, alternately with the milk in one batch, mixing well. Fold in chocolate chips.
Chill dough for at least 15 minutes before baking. You can make the dough a few days in advance, just wrap it in plastic wrap and store in the refrigerator.
When you are ready to bake the cookies, preheat the oven to 325 degrees F. Line two baking sheets with parchment paper or grease lightly. Spoon dough onto cookie sheet, leaving about 2 inches between, to allow for swelling.
Bake cookies for 10-11 minutes or until soft, but starting to set. Remove cookies from the oven and let cool on baking sheets for 2 minutes. Transfer to a cooling rack and let cool completely.