Since my kitchen is still a good week away from being operational…
Since looking at and thinking about recipes makes me a little grumpy (and hungry)…
Since I am itching for mixing bowls, measuring scoops, skillets, and muffin pans…
Let's talk about something else today.
I bought new socks last week that weren't ankle socks. Did anyone else forget these kind of socks exist for women? It's been so long since I had regular socks, I didn't quite know what to do with them.  Do I fold them down? Hike them up? Scrunch them?
Please advise.
On to something possibly a little more interesting… :)
Many moons ago I mentioned that I had redone a sideboard and was pretty thrilled with the result, so I thought I'd share that with you today!  I've had this little piece of furniture since I lived at home in my parent's basement, and it has served me well through 6 homes now! Everywhere we live, and most of those places have been tiny, there is always a spot that seems made for this cupboard.  From a jog in the wall to a small alcove, it always slides right into place like I had bought it for the space.  It has been the perfect home for all my odd shaped serving dishes that couldn't take up valuable kitchen cupboard space, and now that we finally had a home with more than 5 cupboards, it was decided "Thomas" should get a place of honour in our entry, ready to greet guests.
When I purchased this from Ikea, it was unfinished pine, a blank canvas.  At the time, my basement walls were black, aqua, orange, and hot pink (thanks, Mom & Dad, for letting me be me!), so I changed the knobs and stained it black to sit against the aqua wall and it looked great.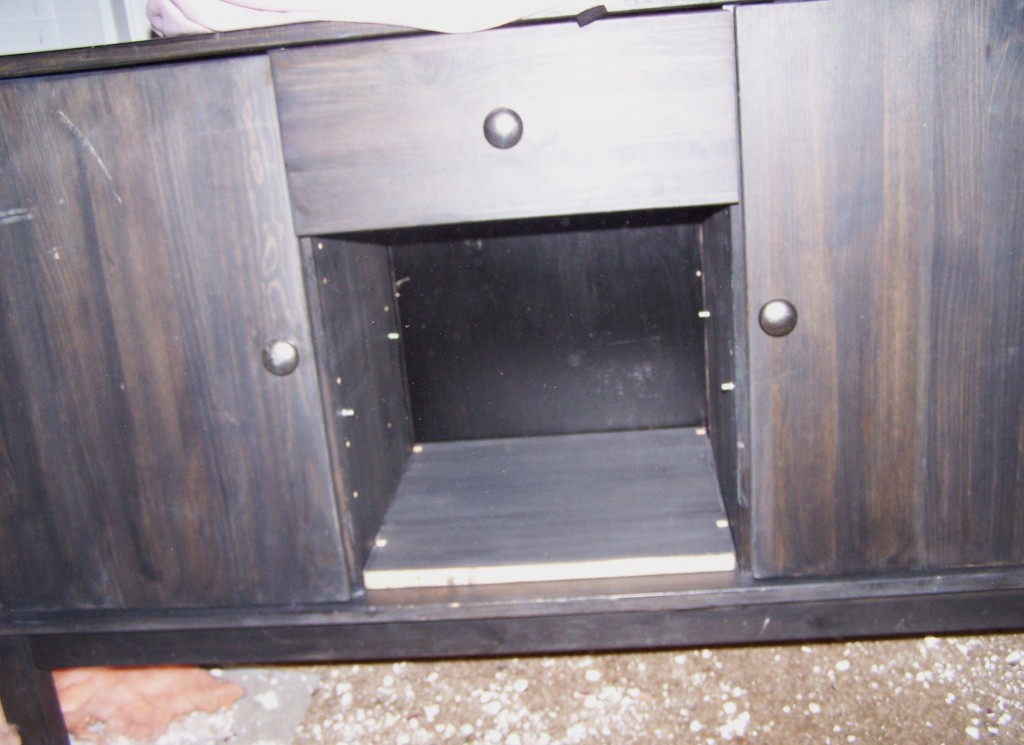 However, it was time for a touch-up after all those moves, so I decided to go for a full update.  Since I adore country-style distressed furniture, as mentioned when you were introduced to my coffee table, I decided to go that route.  I had leftover Palladian Blue from our last house (I probably would have chosen a darker aqua if starting from scratch, but a budget of $0 made me happy I had leftover paint in an acceptable shade).
A coat of primer, a couple coats of paint, some sanding, a matte clear coat, and some glass knobs later, I love it!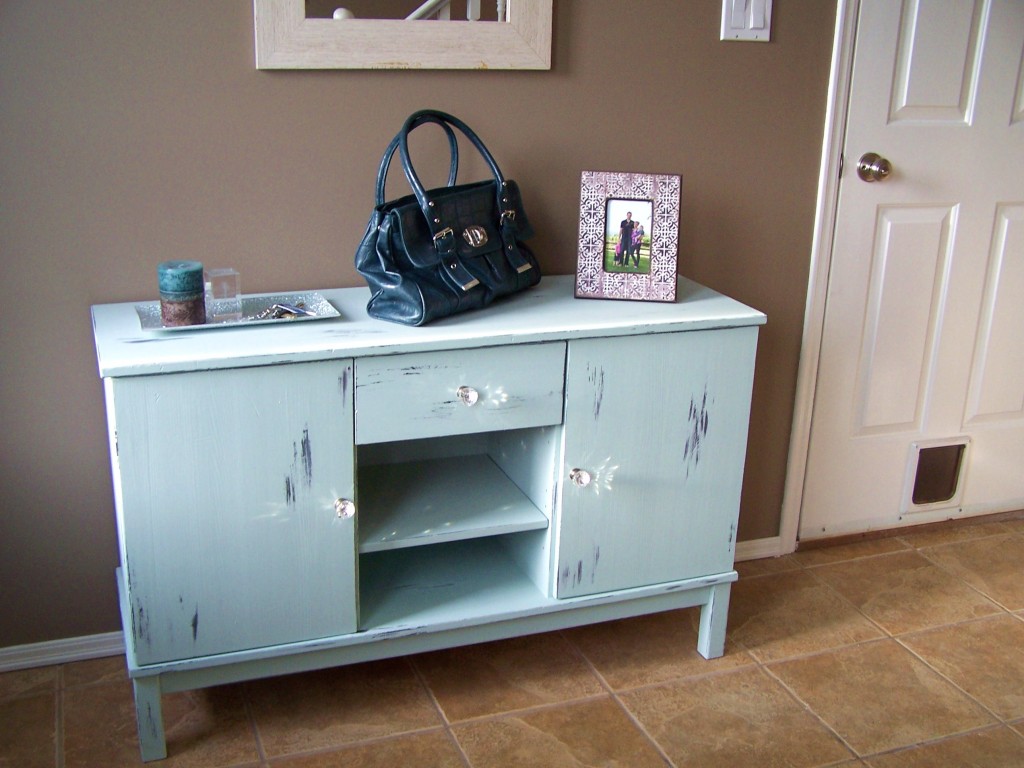 It doesn't really match the tile, granted, but I couldn't convince Carl to change the tile to match it (shocking, I know ;))  It is just the perfect place to put our keys, purses, mail, etc., and the cupboards hold buckets containing all our hats, scarves, and mittens, something I've always had trouble storing neatly.
After this picture I realized I wanted something a little more "country" to add to the feel of it, so I added a mason jar with hydrangeas, and it was just what I was missing!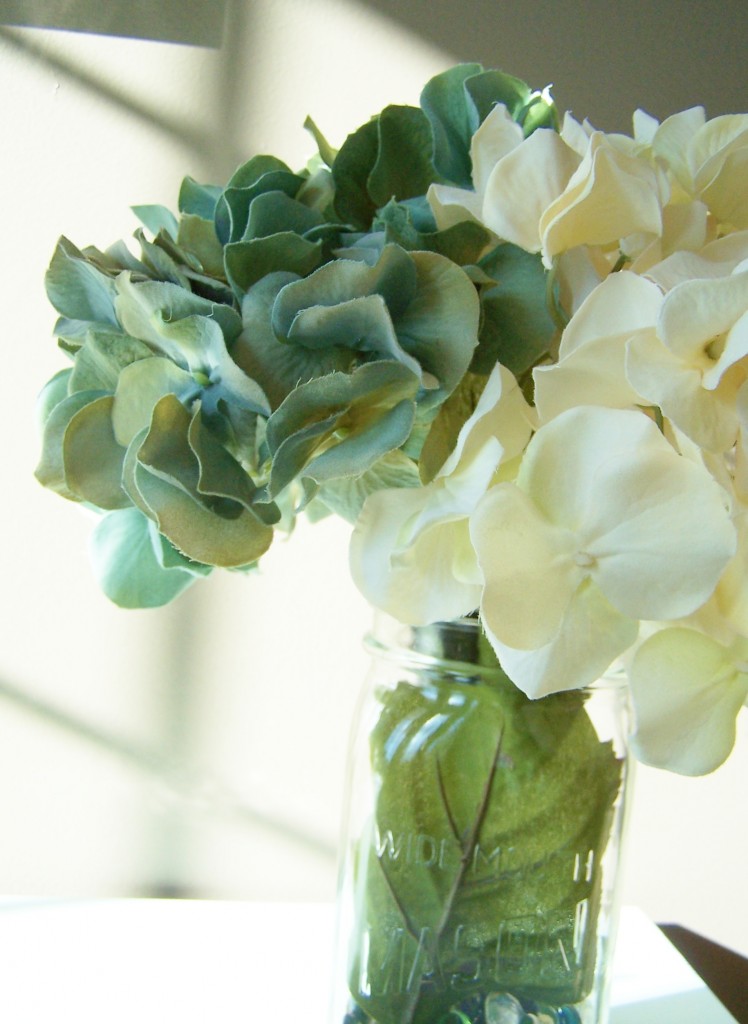 I love refinishing furniture, and would happily spend all my evenings priming, painting, sanding, and admiring! I wish this particular cupboard had softer corners and a bit more detail so I'm thinking of adding some trim pieces or other accents to give the front a bit more character, but for now, I love being greeted by this fresh, cheery, and totally functional piece.