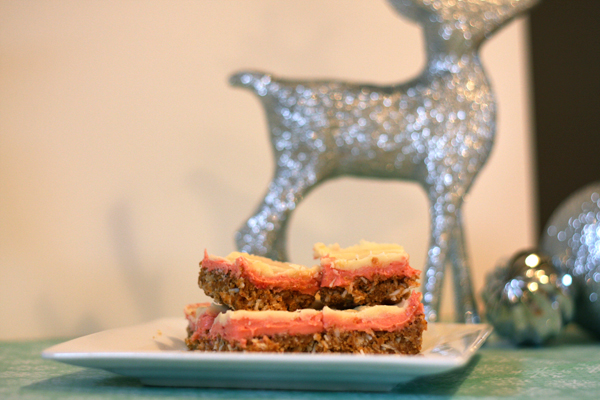 There are many things I can do. I can count by twos and tie my shoes. I can zip zippers and button buttons.
But I cannot.
Am unable.
Find it impossible.
To wrap presents. In even half of a presentable way.
It's true. My presents are not presentable.
Every Christmas I come at the job with a great deal of optimism. This year, I scoured Pinterest, and pinned with reckless abandon. Great ideas abounded, that I thought even I could do. Then, I proceeded to go to the dollar store and buy the dollar rolls, because who buys the perfect sized gifts in perfectly square boxes? I still give myself bonus marks for initial thoughtfulness.
Turns out, this year I have not improved at all. With little b as my very enthusiastic helper/wrapping paper scruncher, I managed to check yet one more thing off my to-do list. With style. Well, let's just say it looks like b wrapped the presents on her own.
At least she is very cute. And seems to be in pajamas every time I take the camera out. Apparently not liking to wear pants runs in the family.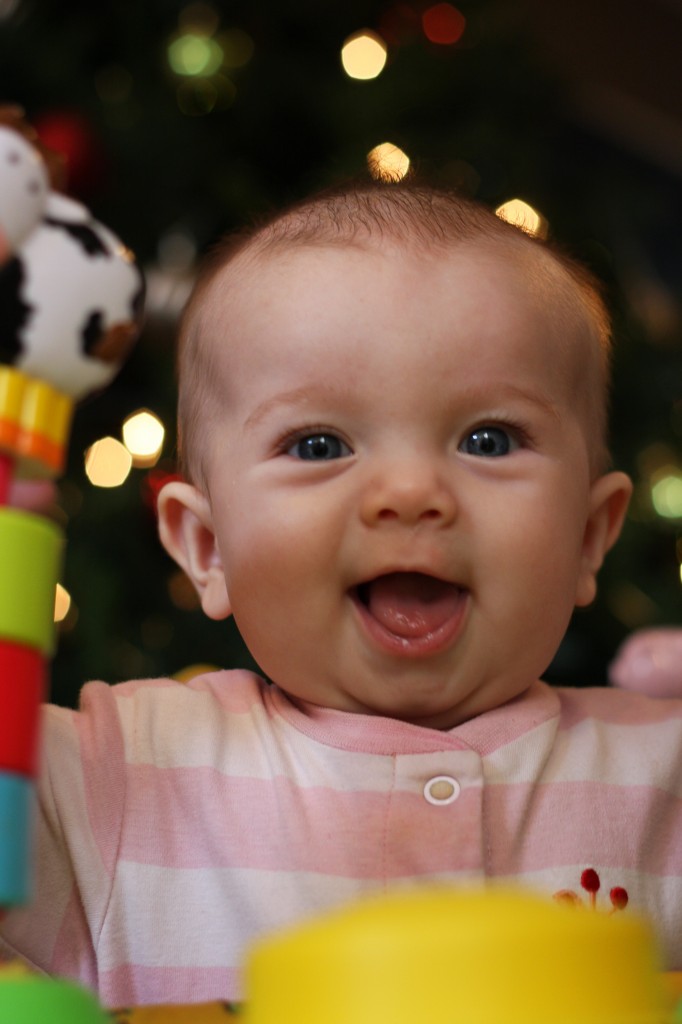 Aside from my wrapping disasters (it's true, this white girl can't wrap), I have been busy in the kitchen trying all sorts of new recipes. Let's just say that some have been more successful than others, and I refuse to share with you any recipe that looks great, but tastes only mediocre, so you know I'm serious when I say these are gooooood.
This recipe is a result of my inability to eat regular chocolate. I dream about ways to make delicious treats without it. And here they are!
I don't know what technically makes a nanaimo bar, but these stemmed from that recipe, so here they are. Delicious, fruity, and a fresh take on a classic treat. For the middle, it took me a couple tries to make sure the icing was stiff enough, so if you think you need to add more stiffness, don't be shy with adding more icing sugar.
Enjoy, and let me know what you think!!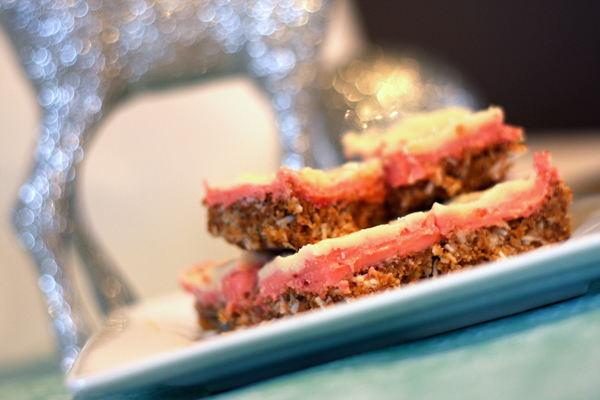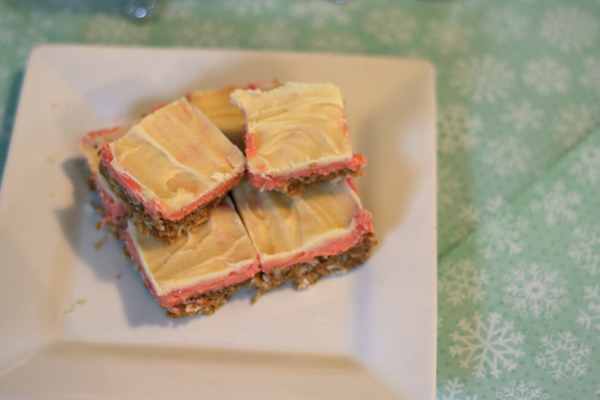 Raspberry and White Chocolate Nanaimo Bars
Not your regular nanaimo bar!
Recipe type:
Bars/Desserts
Ingredients
Bottom Layer:
¾ cup butter or margarine
¼ cup sugar
1 egg
1 tbsp milk
1 tsp vanilla
2 cups graham cracker crumbs
1 cup coconut
Second Layer:
¼ cup butter or margarine, softened
3 tbsp milk
2½ tbsp custard powder
½ cup frozen raspberries, thawed (I used frozen because it's what I had, but you could always try fresh, if you have them)
3 cups icing sugar
Top Layer:
4 white chocolate baking squares
3-4 tbsp butter or margarine
Instructions
Bottom Layer: Combine first 5 ingredients in large saucepan. Heat and stir over medium-low heat until mixture is smooth. Remove from heat. Stir in graham crumbs and coconut. Pack firmly into ungreased 9x9 or 8x11 pan. Chill.
Second Layer: Beat together all ingredients until smooth.
Top Layer: Melt white chocolate and butter in a small bowl, or in a double boiler pan. Spread over the raspberry layer, and score before completely hardened!
Notes
Keep in mind that white chocolate burns VERY quickly, so keep an eye on it, and if you need to add more butter to smooth the chocolate, don't be shy! As you can see, my chocolate is far from smooth, so hopefully you are more talented in that area than me! :)