Time really does go more quickly every year, doesn't it?  This blog began back at the end of January 2011, so it's already been almost a year in progress!  It's so fun looking back, and seeing even in that short time how much has changed!
Here's a look back at our Top 10 favorite recipes we shared with you in 2011 – if you haven't tried them yet, may we suggest a New Year's resolution that includes each and every one of them?
We hope you all have a safe, memorable New Year's Eve, and we'll see you on the 1st, when the haze wears off and you're up to thinking about sugar again. Consider this fair warning – the New Year is starting off sweet!
10. Best-Ever Berry Muffins: For a classic, fail-safe muffin, you really can't beat these.  They were one of the first recipes I posted, and for good reason – they are delicious!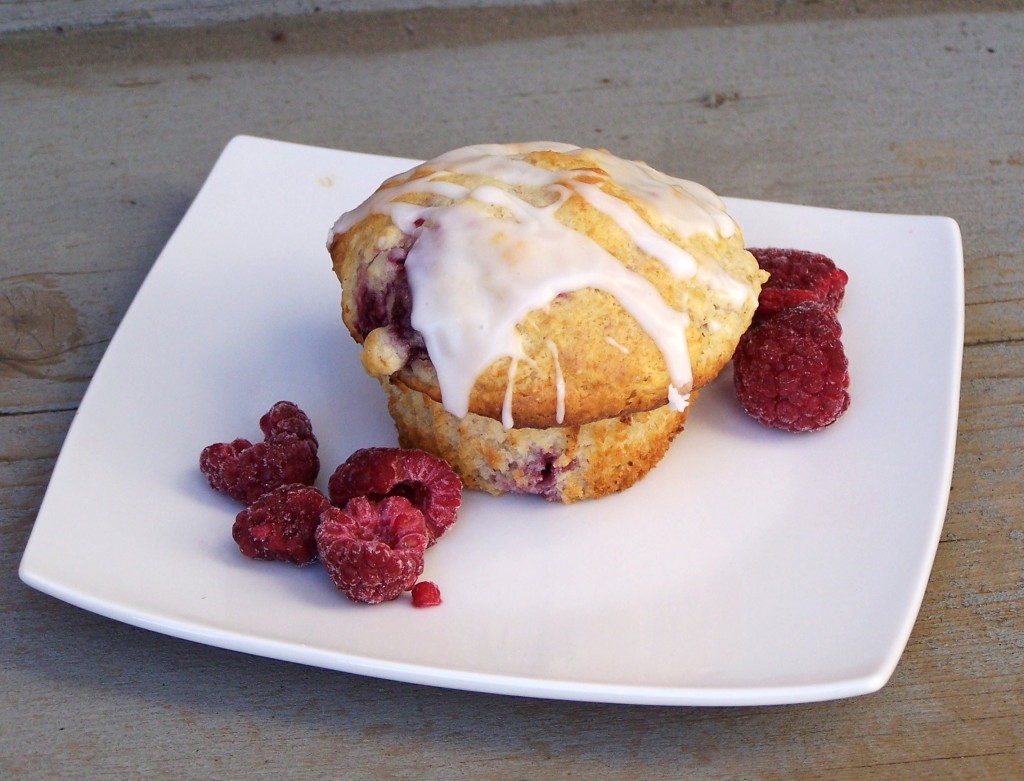 9. Lemon White Chocolate Sugar Cookies: It was so great to find a fresh twist on cookies, and a sugar cookie that didn't require rolling or cutting, just classic balls!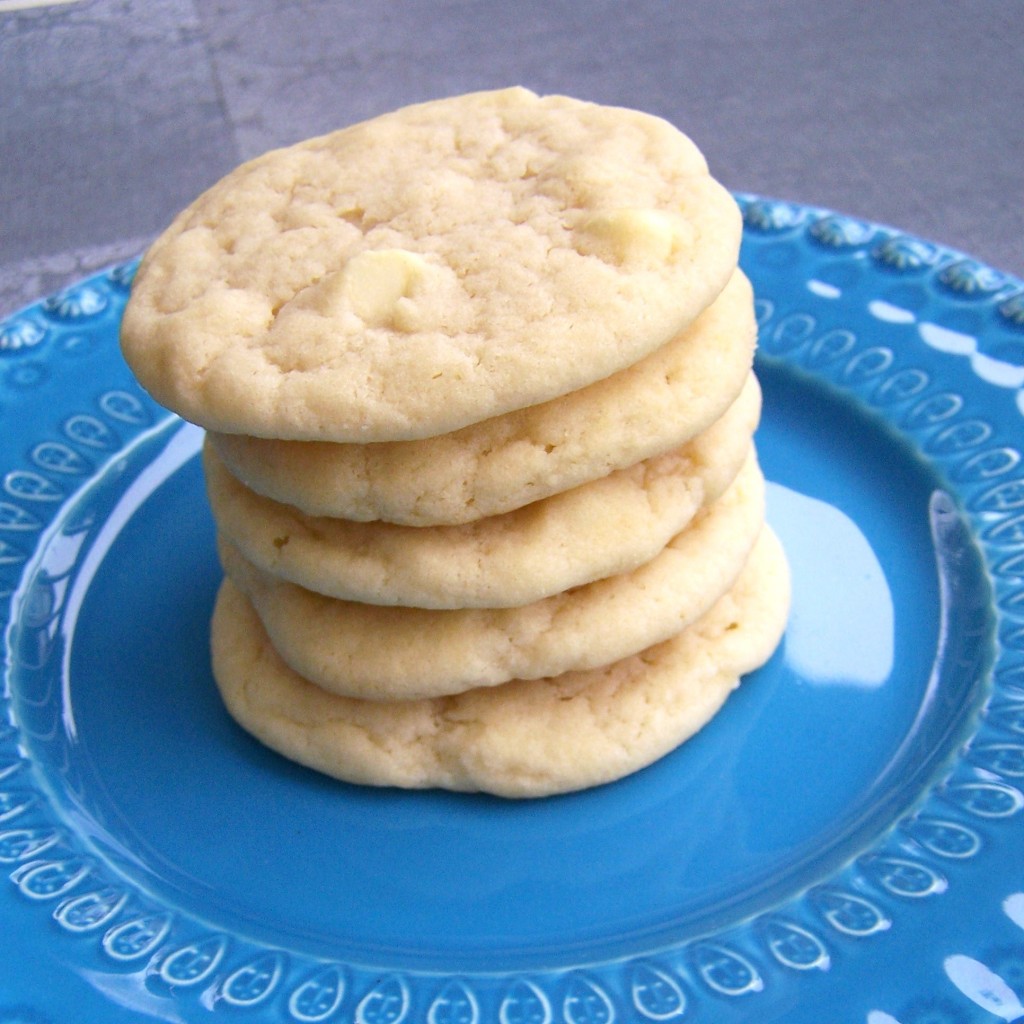 8. Strawberry Rhubarb Muffins: Totally worth the extra time chopping fruit, these are moist and fluffy and just that extra bit special with the almond extract. I can't wait for strawberry season to stock my freezer with these again!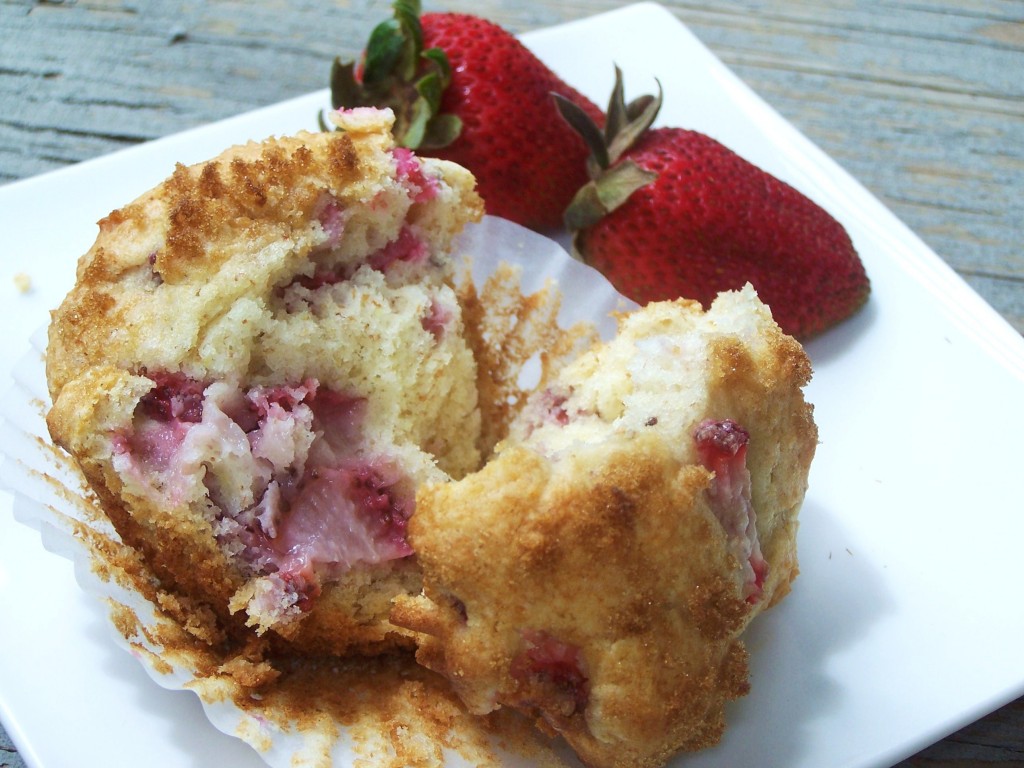 7. Teriyaki Beef with Lettuce and Quinoa: This recipe and its half-eaten picture can easily get lost amidst all the delicious sweets we've shared, but it is one of my favorite weeknight dinner recipes.  I have  used the sauce on Chinese noodles and linguine, and even on chicken. Hopefully in 2012 I will remember to take a picture before I start eating?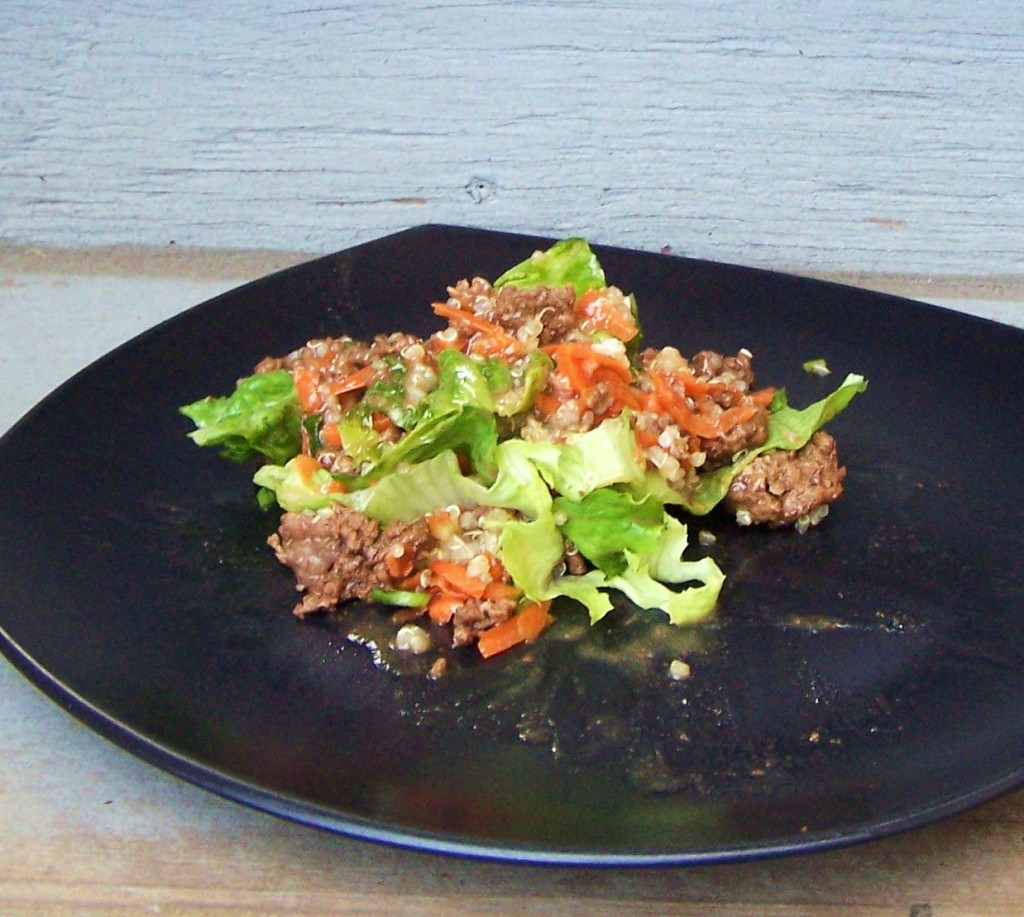 6. Cookies 'n' Cream Brownies: We love Oreos in treats, and the icing on these rich, chocolatey babies is just like the center of an Oreo! You can find the same icing on another favorite, Cookies 'n' Cream Cupcakes.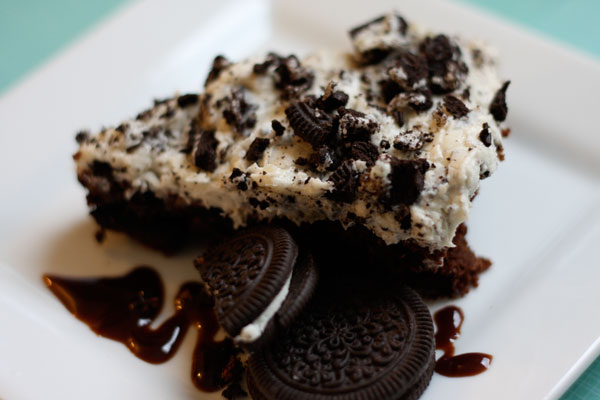 5. Lemon Rhubarb Streusel Scones: This is the first recipe I truly developed pretty much from scratch after the idea popped into my head, and they remain one of my favorites.  The tartness of the rhubarb and lemon is just perfect with the sweet streusel topping, and you can't beat a moist, dense, perfectly layered scone to carry it all to your mouth!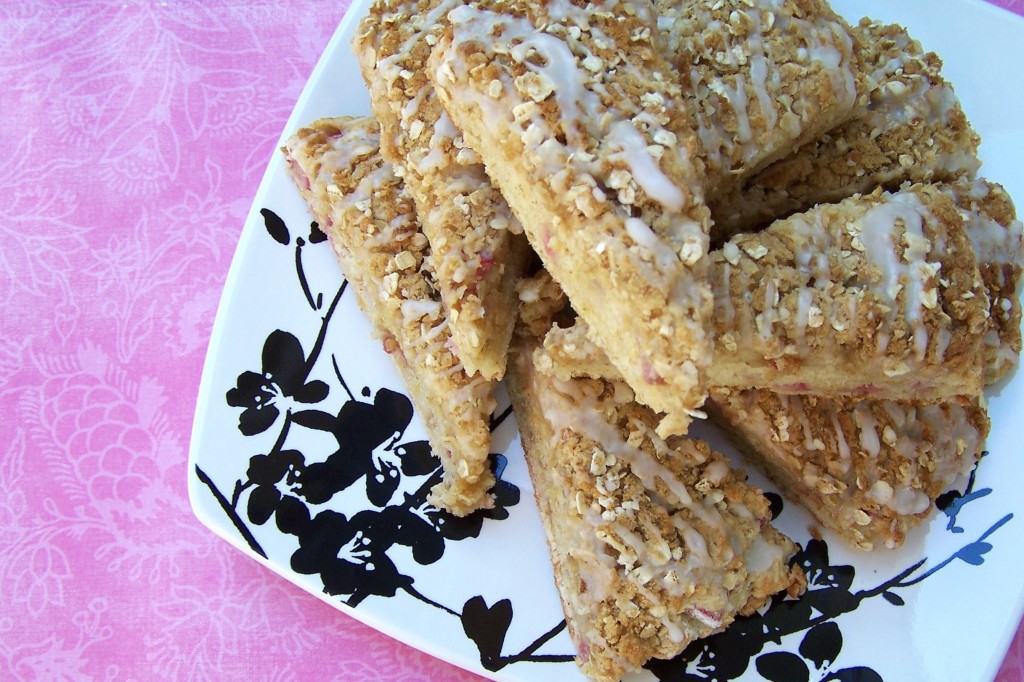 4. Pomegranate Chocolate Chunk Oatmeal Cookies: a perfect oatmeal cookie packed with deliciousness, I've made these at least 3 times in the last two months, which is always the sign of a good recipe for me! Check out the original post for an awesome added tip on de-seeding pomegranates with speed and style!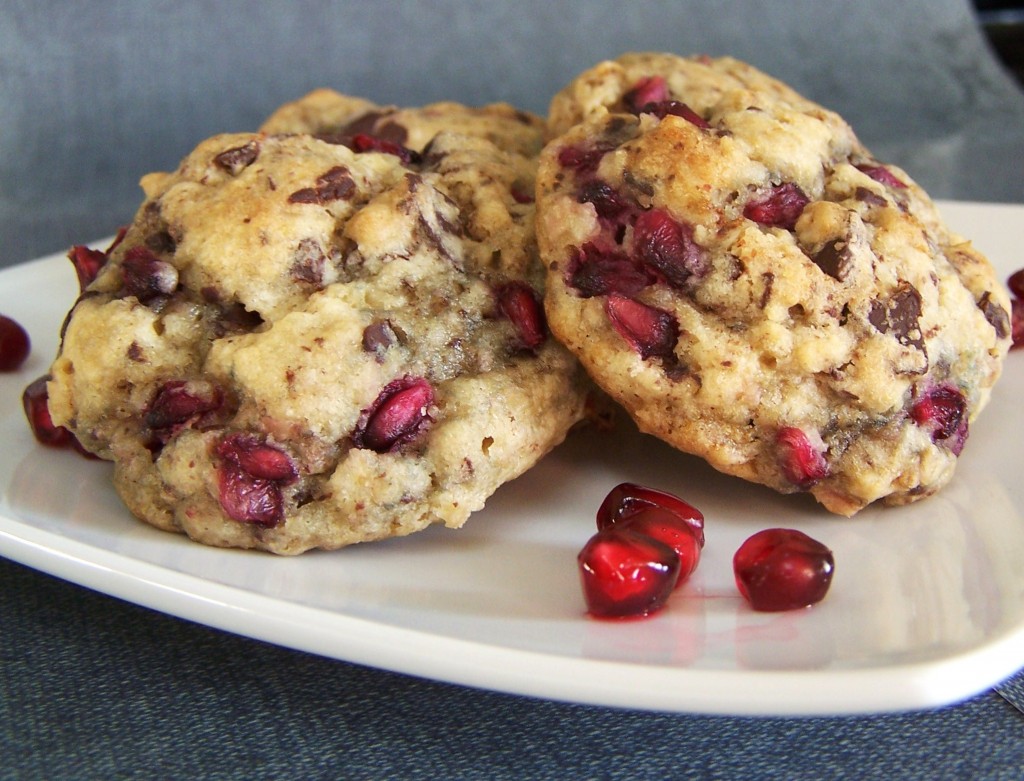 3. Thai Chicken Pizza: Who doesn't love pizza night? This is a super easy, fresh alternative to pepperoni and tomato sauce, and the bean sprouts just take it over the top.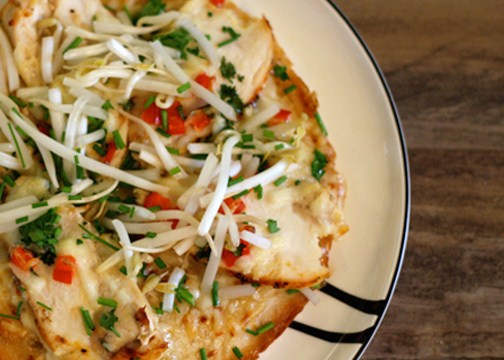 2. Puff Pastry Sausage Rolls: An easy and crowd-pleasing appetizer, these met with enthusiastic rave reviews everywhere they were served, and have become a staple appy in both our families.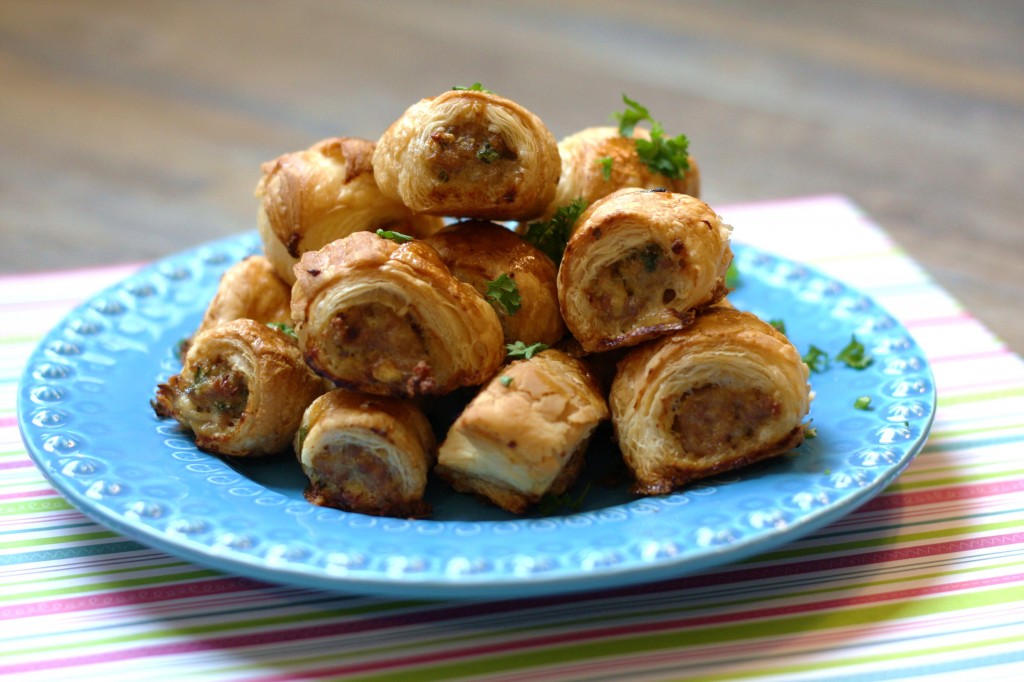 1. Creamy Chicken Taquitos: These made their rounds in the blogosphere, with good reason. They are easy to prepare, double (or octuple!) well, and taste great fresh or baked from frozen for a mere 15-20 minutes.  These are a go-to family meal as well as our go-to meal for new moms, or anyone who could use a hand with an extra meal in the freezer.  These are perfect for lunch, dinner, or evening snacking, and we're looking forward to updating the picture and trying some new variations in the new year…think Philadelphia Cheesesteak, Chili Cheese Dog, and Avocado Strawberry Mango (how good would those be grilled and dipped in yogurt as a BBQ side dish??)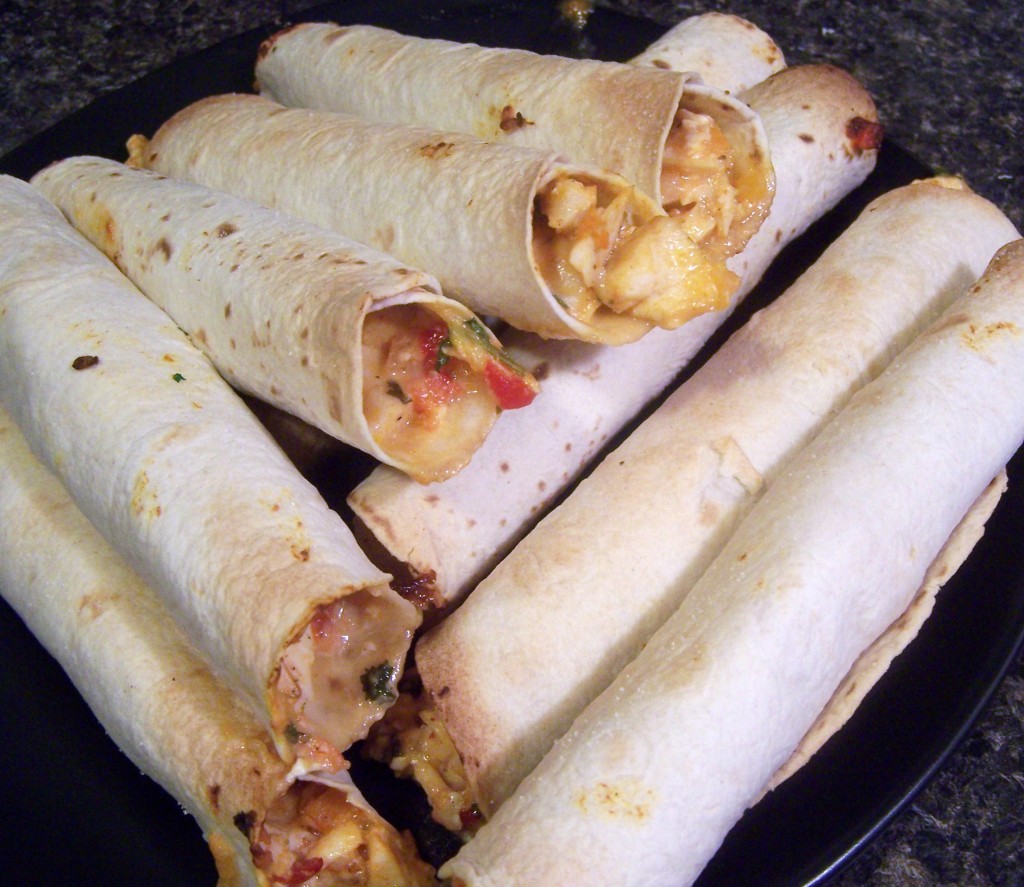 We hope you enjoyed the year in review!! It's so hard to choose since we genuinely love everything we post, but these ones really stood out as must-try and must-make-often.  Let us know if you had a favorite we didn't include, we'd love to hear from you!
Happy New Year!