Friday!
So much less exciting when you are a parent than when you are a teenager!
Unless you have recovered all your throw pillows!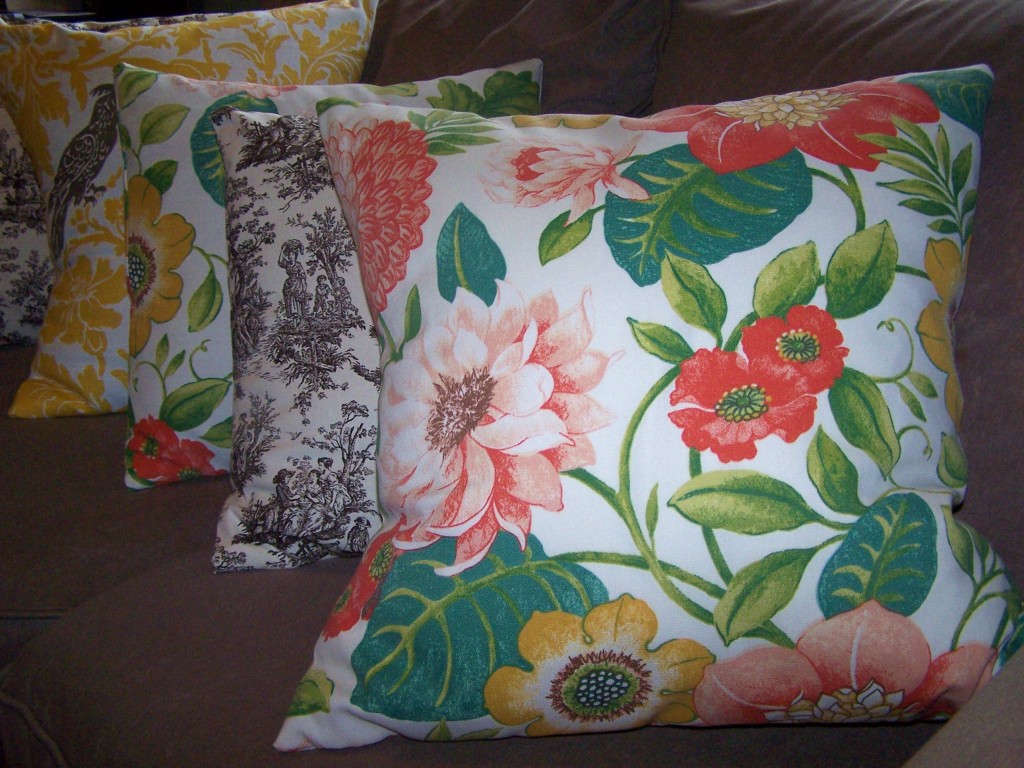 In which case, exciting!
I love throw cushions.  I know they are a little silly, don't get used a whole lot, and spend a fair bit of time on the floor, but I've always loved them.  Pillows are such an easy way to freshen up a room and tie your style together.  For example, my ideal style is modern country, with lots of comfy floral couches, antiques, painted and distressed furniture, white and wood accents, lots of texture, and a general "lived-in" feel. However, I'm working with a modern leather sectional which allows for my 6'6″ hubby to fully extend in 2 directions, and secondhand brown couches pretty much a dead match for my carpet.  All this to say: a whole lot of brown.
Enter my fabulous older sister, whose praises you have already heard me sing, and whose praises I will continue to sing for many more posts, I'm sure.  She directed me to fabric.com (amazing!), armed me with coupon codes, and measured things for me, all with the promise that she would help me sew all the things I wanted for our place.  This included half a dozen pillow covers, recovering a rocking chair, making curtains for 3 rooms, and who knows what else.
And she was true to her promise.
The first pillow took a solid hour, I'm not gonna lie. And that was with her help. I have a huge brain block for anything requiring logic or coordination, so something requiring both just about gets the best of me.  But Sarah is a teacher (an actual, certified one :)) and I could tell. She gave me clear directions, but let me do it. She patiently waited until I made a mistake before intervening.  Then she left me all alone (but stayed nearby) to make the next one.
And it only took me 20 minutes!
I returned home with new found confidence, not to mention Sarah's sewing machine and accompanying tools.  Ready to prove my sewing prowess to Carl, I set everything up and carefully cut out all my pieces for the next pillow cover.  Then I sewed it all together…inside out.
Boooo.
20 minute project my bum.
On the bright side, I have mastered the fine art of stitch ripping.
And that's a mistake you only make once. I whipped out the following two in a tidy half hour, and I love the pop of colour and floral they add to my brown room.  (I still need to paint the wall behind the couch and hang something on it, so ignore that for now and focus on the pillows :))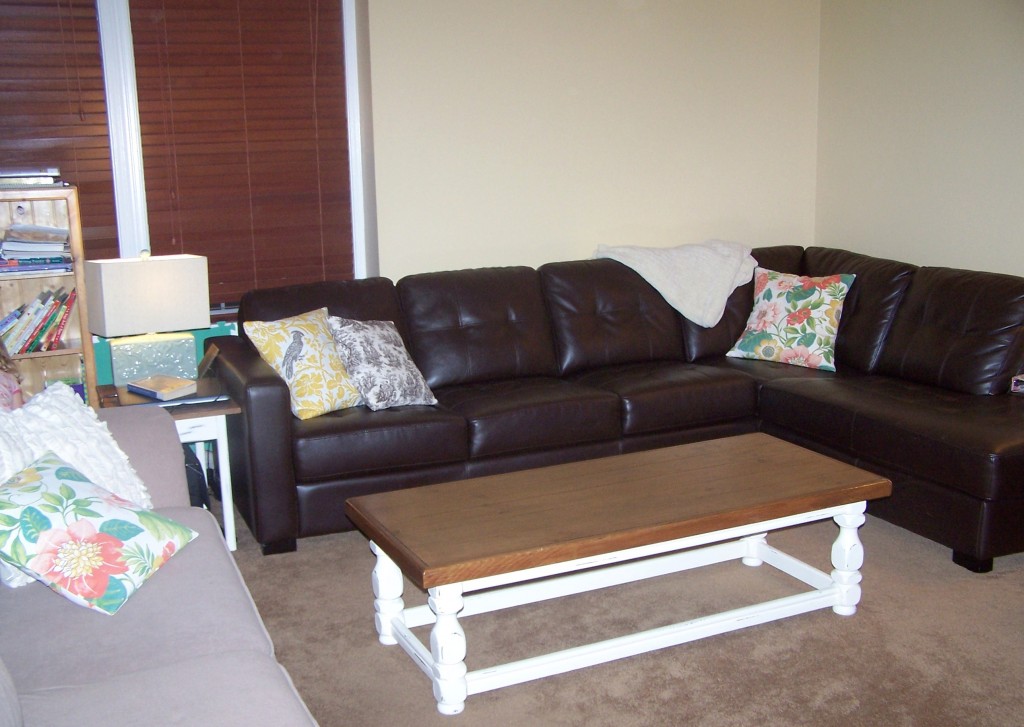 There are really no rules about what patterns you can put together, but do look for unifying style and colours.  For me, I needed to acknowledge all the brown I have rather than fight it, but I transitioned that into a bright floral with the yellow damask/taupe bird fabric, which also serves to add a bit of the "modern" feel that works well with our sectional.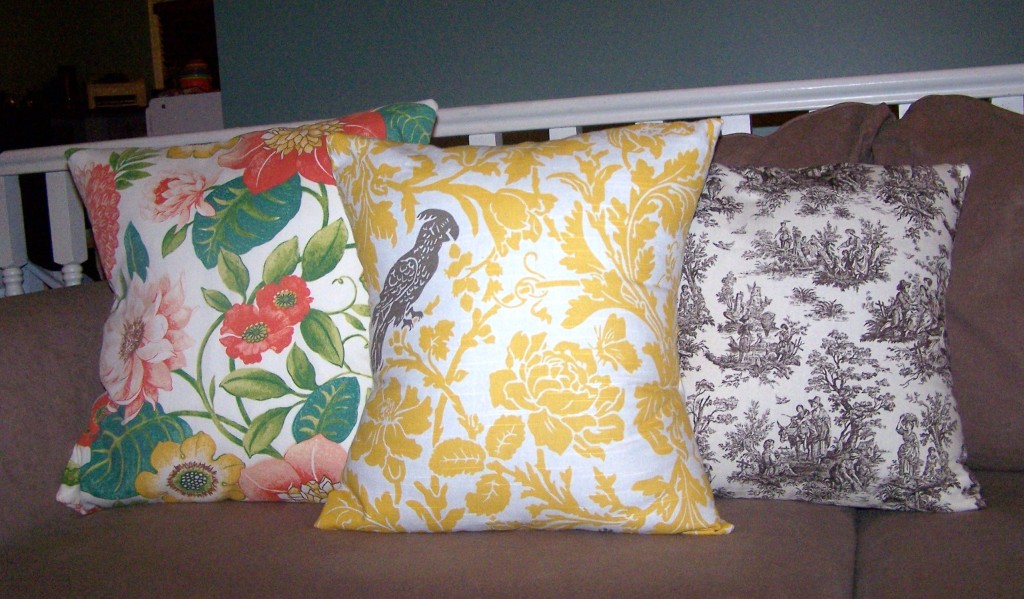 I still want to do a couple more in a yellow toile similar to the brown, but I have to see how much of it I have left after re-covering the cushions on my glider rocking chair.  Once the wall behind the sectional is the same turquoise as the adjoining wall (you can glimpse it in the above picture) the yellows will stand out nicely on the sectional. And they all go together so I can mix and match according to mood!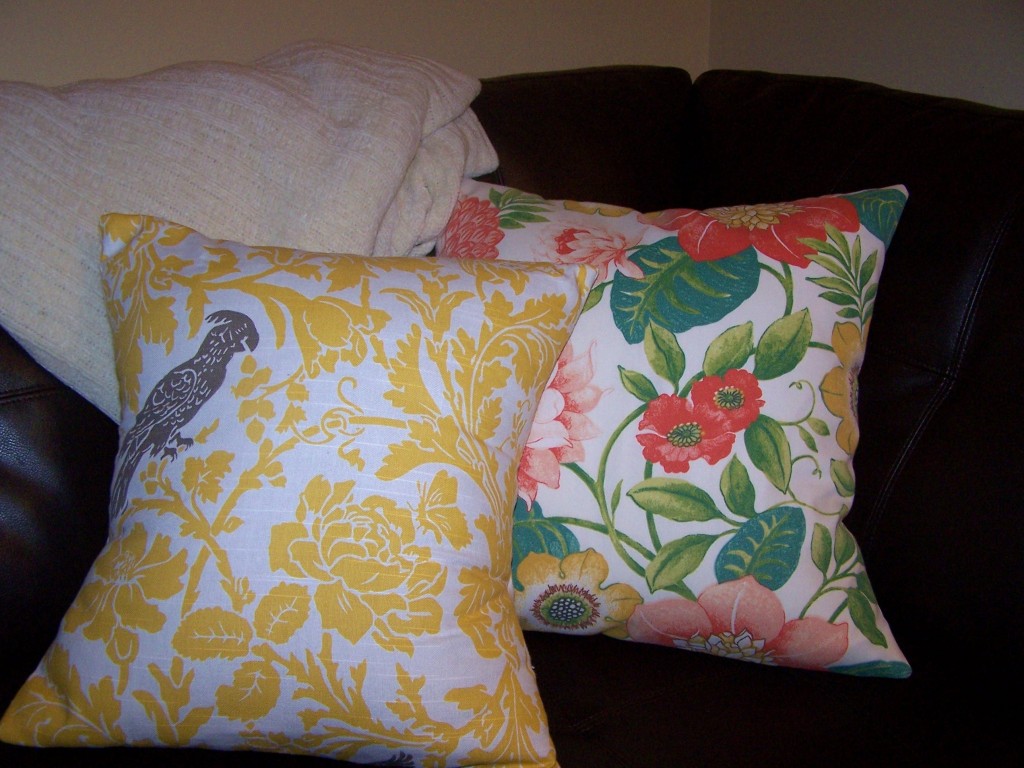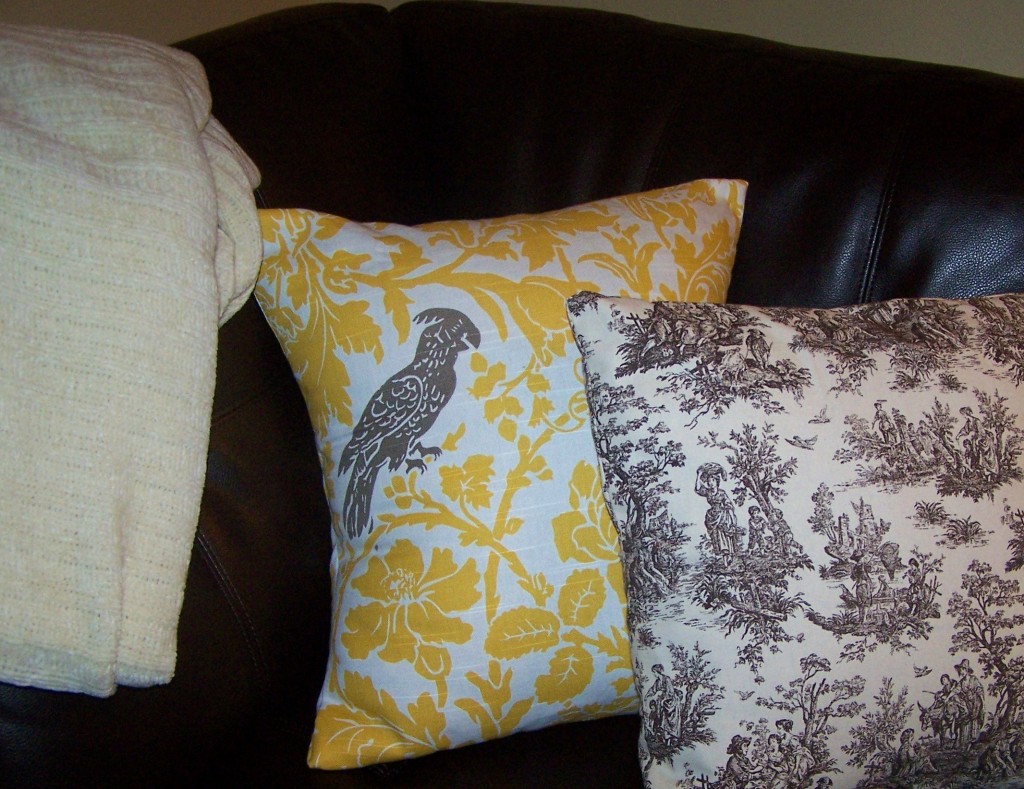 Pillow shams really are the perfect first sewing project, since all that's required is the ability to sew a reasonably straight line onto 3 straight pieces of fabric, only one seam of which actually shows.  I didn't fuss with zippers or buttons, and the removable covers are perfect for anyone with kids, pets, friends, or a clumsy nature! (If you don't fit one of those categories, pillow shams may not be for you.)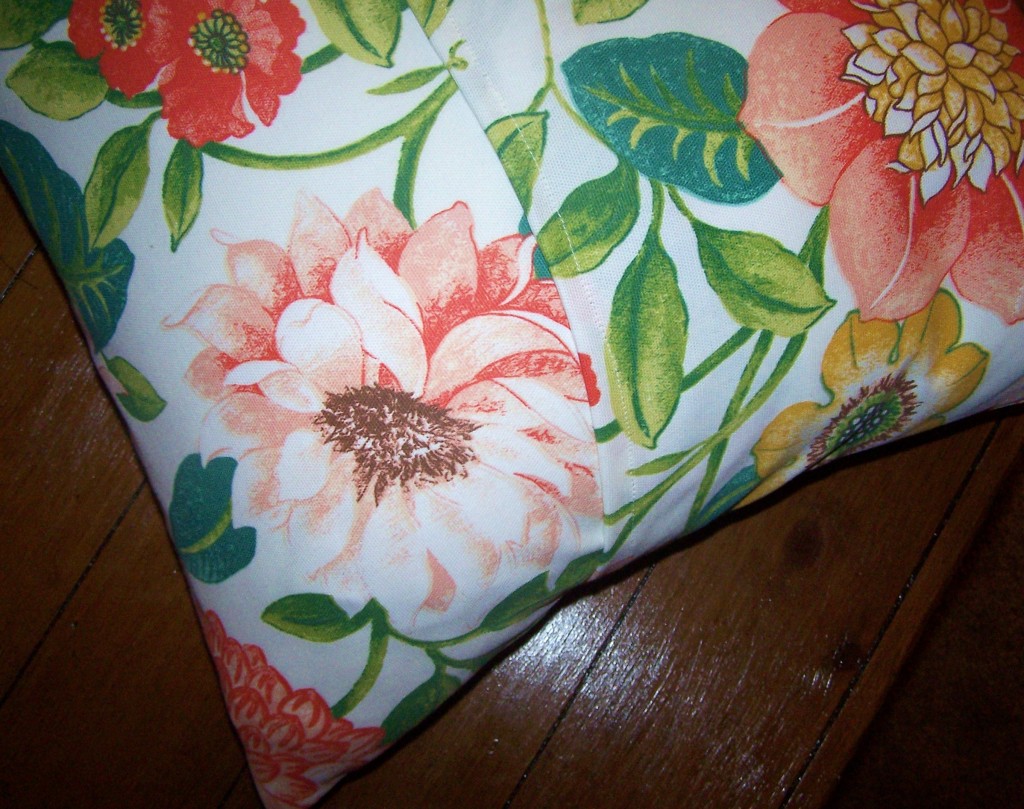 Nice throw pillows usually run anywhere from $20 and up, and I had gained a rather extensive collection of them in varying colours for various rooms over the past few years.  At less than $5 apiece to re-cover my existing pillows, this is a perfect budget-friendly way to freshen up your room and free up storage space.
Go look around your house for any extra pillows you can have your way with :)  Difficulty = low; instant gratification = excellent.