Someone should tell this guy that he can't get into everything until he can walk for real.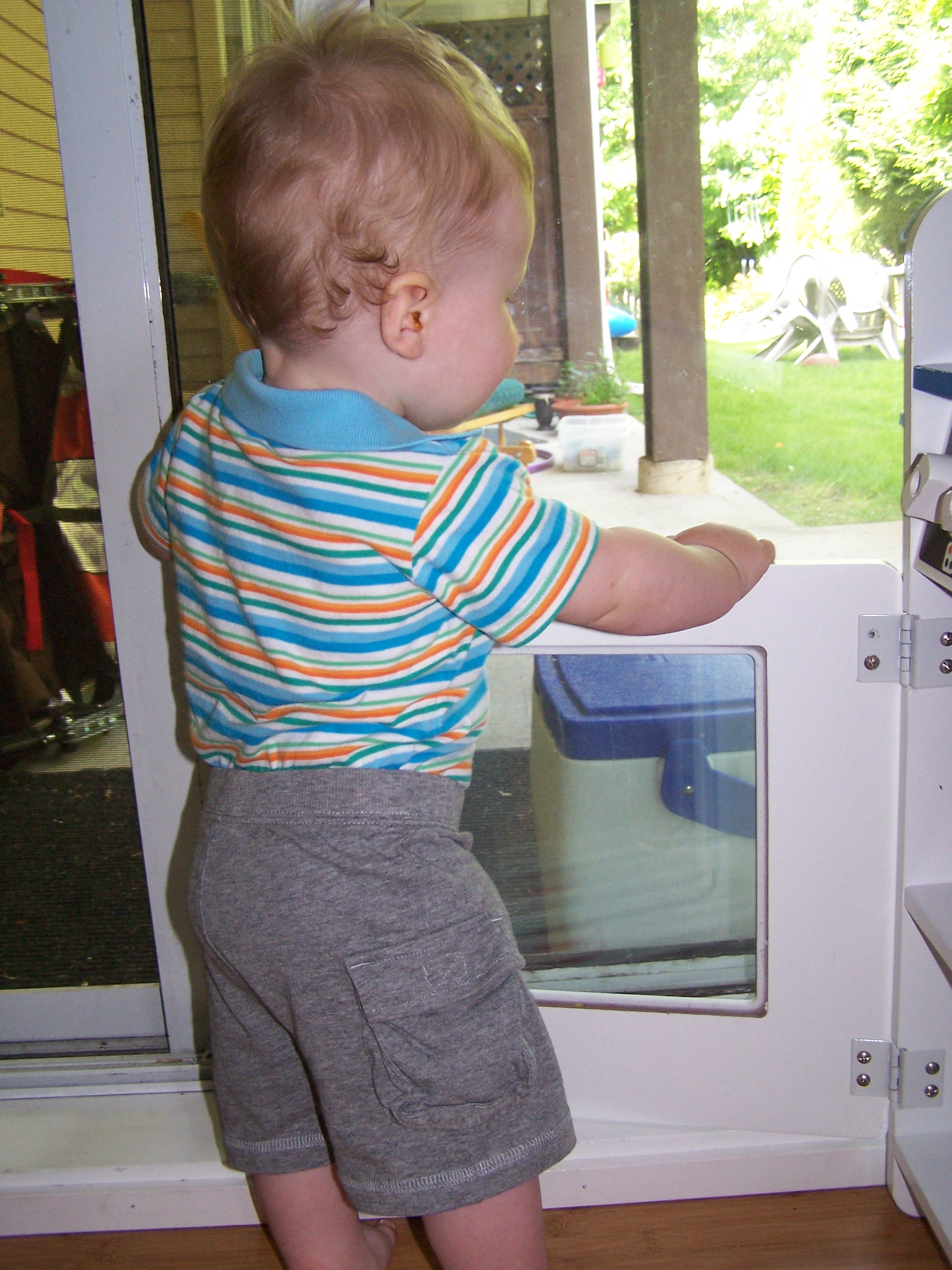 Maybe someone should also stop letting his dad dress him :) Or are polo onesies and athletic shorts an acceptable combo?
Poor Gemma…wherever she goes, there he is a moment later, wanting what she has, whacking at her toys, pulling on her ponytails, anything to get her attention and her things. His interest in anything remotely resembling a baby toy is long gone, and his favorite pastime is emptying…toy baskets, bookshelves, blocks, dishwashers, crayon boxes, puzzles, etc.
His being able to reach into the toy box brought a whole new world to empty – at least the whole top layer within reach of those adorable little dimpled hands.  Cupboard locks have been reinstalled and I am readjusting to having my doors slam shut every time I pull them open an inch and forget about that little catch needing to be pushed down.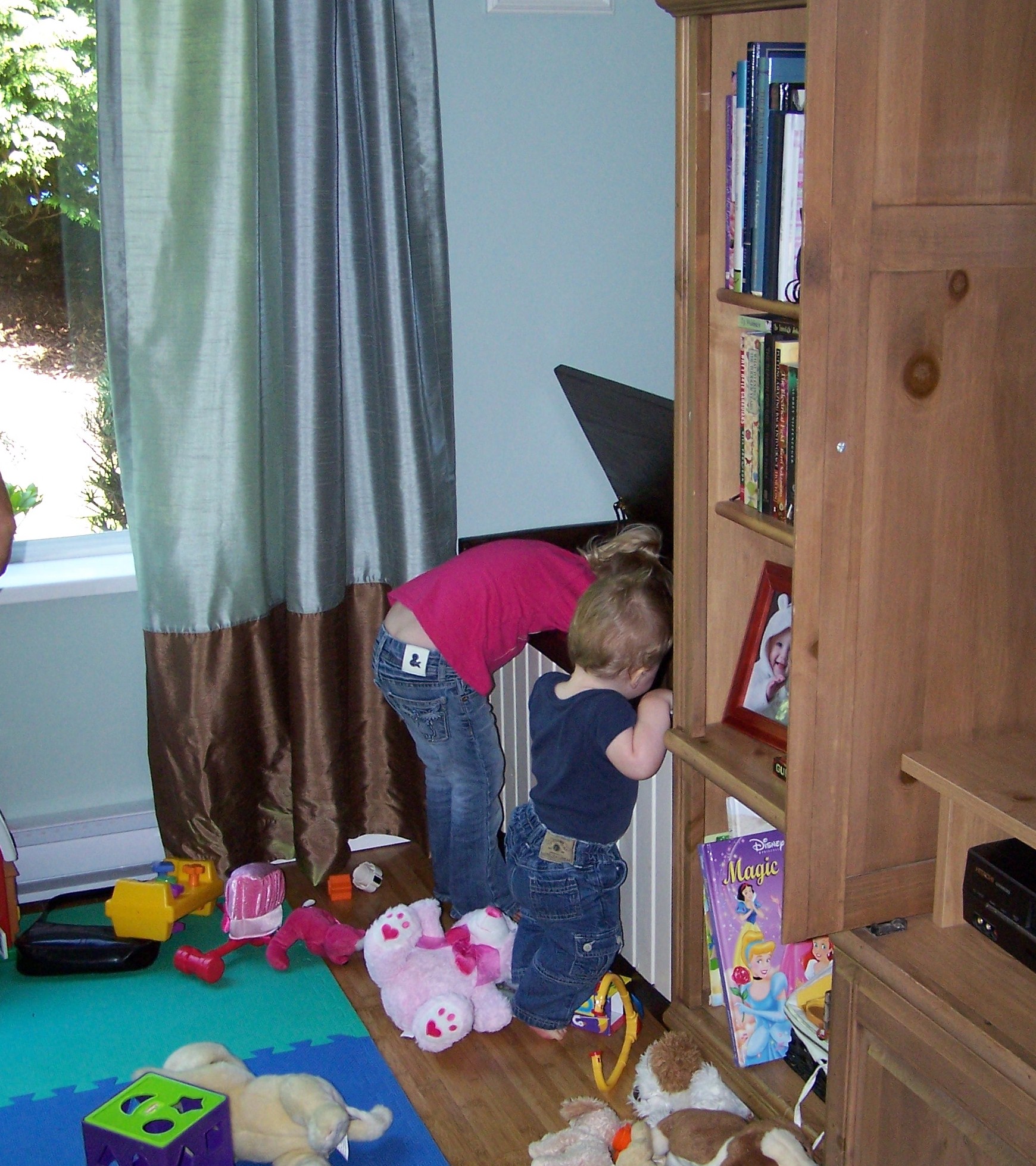 I can't say I really blame Gemma for getting frustrated – I get a little frustrated myself when I'm working in the kitchen and he is pulling himself up with his fingernails by the sensitive skin of my calves, slamming the oven drawer into my shins, showing up inside my fridge the second I open it, pulling the sharpest knives out of the dishwasher, and opening and closing the pantry door with his body blocking entry or exit.
But we are all adjusting quickly since I'm sure it'll only get busier from here!  We just try to think of any possible distraction that might keep him busy for a minute or three.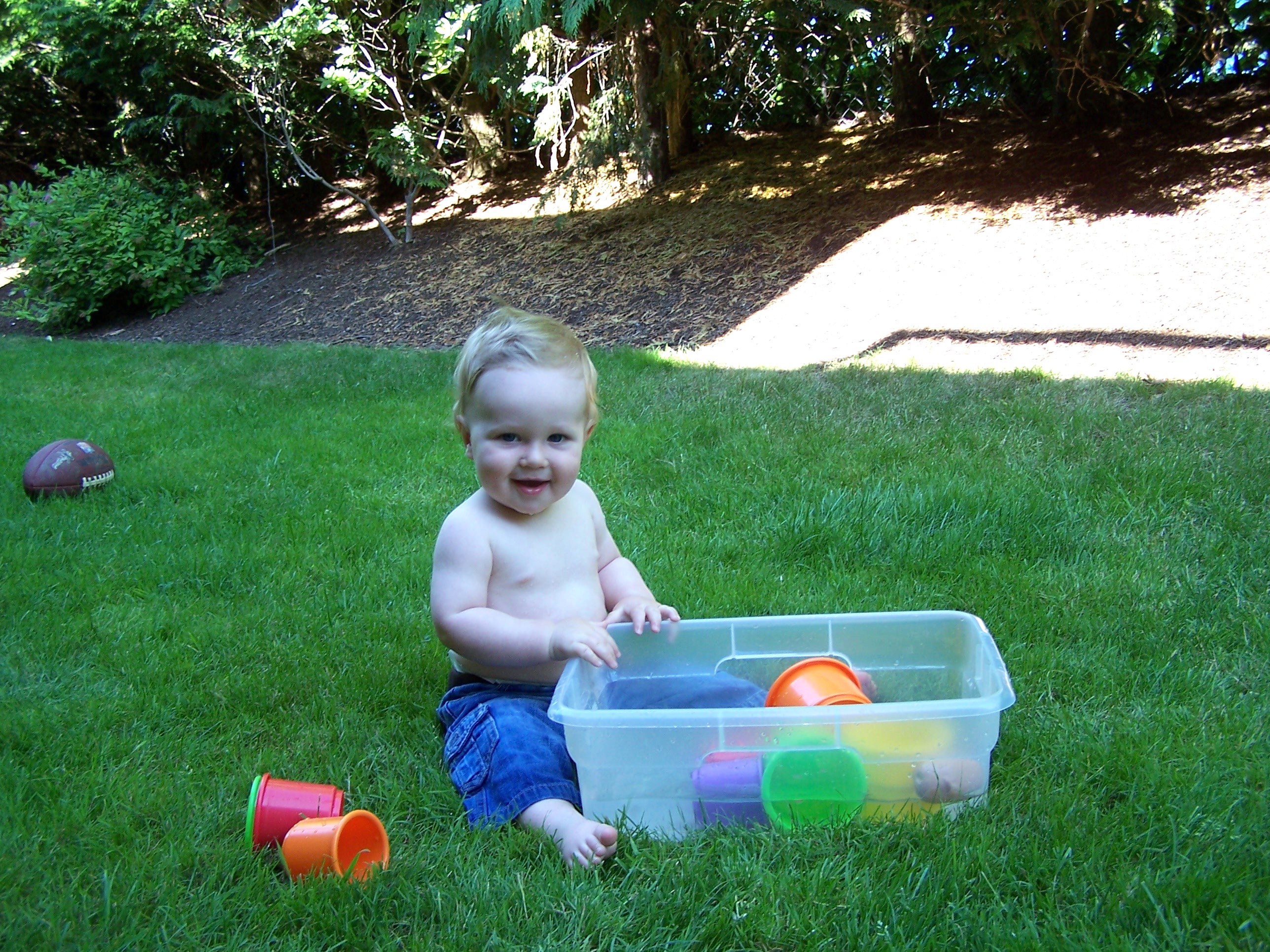 Until he realizes there is grass to eat, throws up, and moves on to taste the dirt and flowers.
I am beginning to realize how true a line I read recently is: when you have boys you spend their lives trying to prevent them for killing themselves.  I can't even count how many times each day I pull something out of this guy's mouth or pick him up after a crash down from a chair or coffee table whose distance he misjudged. He sometimes thinks he knows how to walk and turns away from whatever he's holding onto so he can gracefully fall face-first into/onto the nearest hard surface.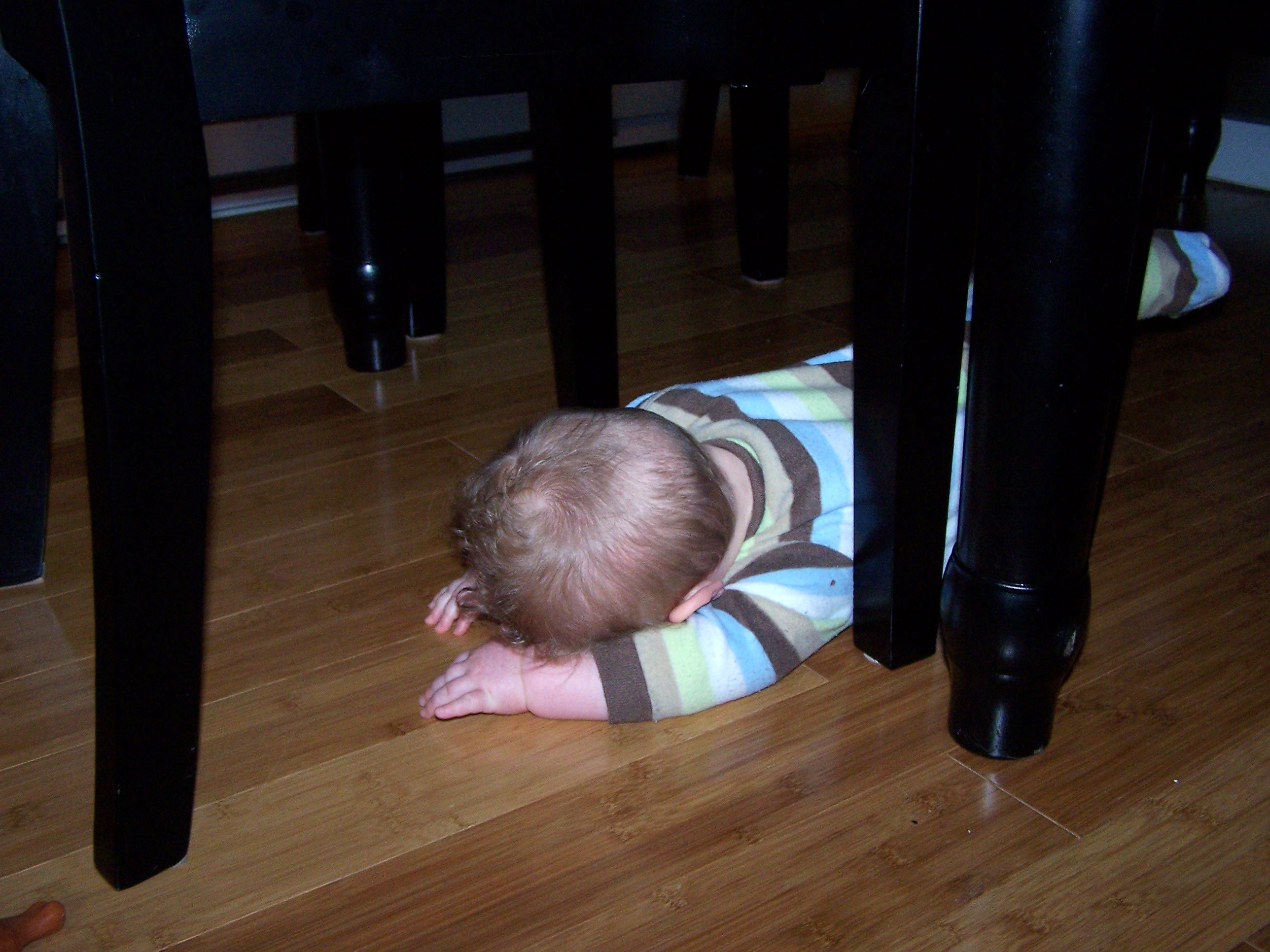 I don't plan to get anything done, besides keeping him alive, until he's at least 26.
Unless he is safely strapped in somewhere, busy just oozing cuteness!