Can you believe it?  Yet another peanut butter cookie recipe!  You may recall my warning about the 2 kg tub of peanut butter needing to be used – sometimes I hyperbolize, but this wasn't one of those times.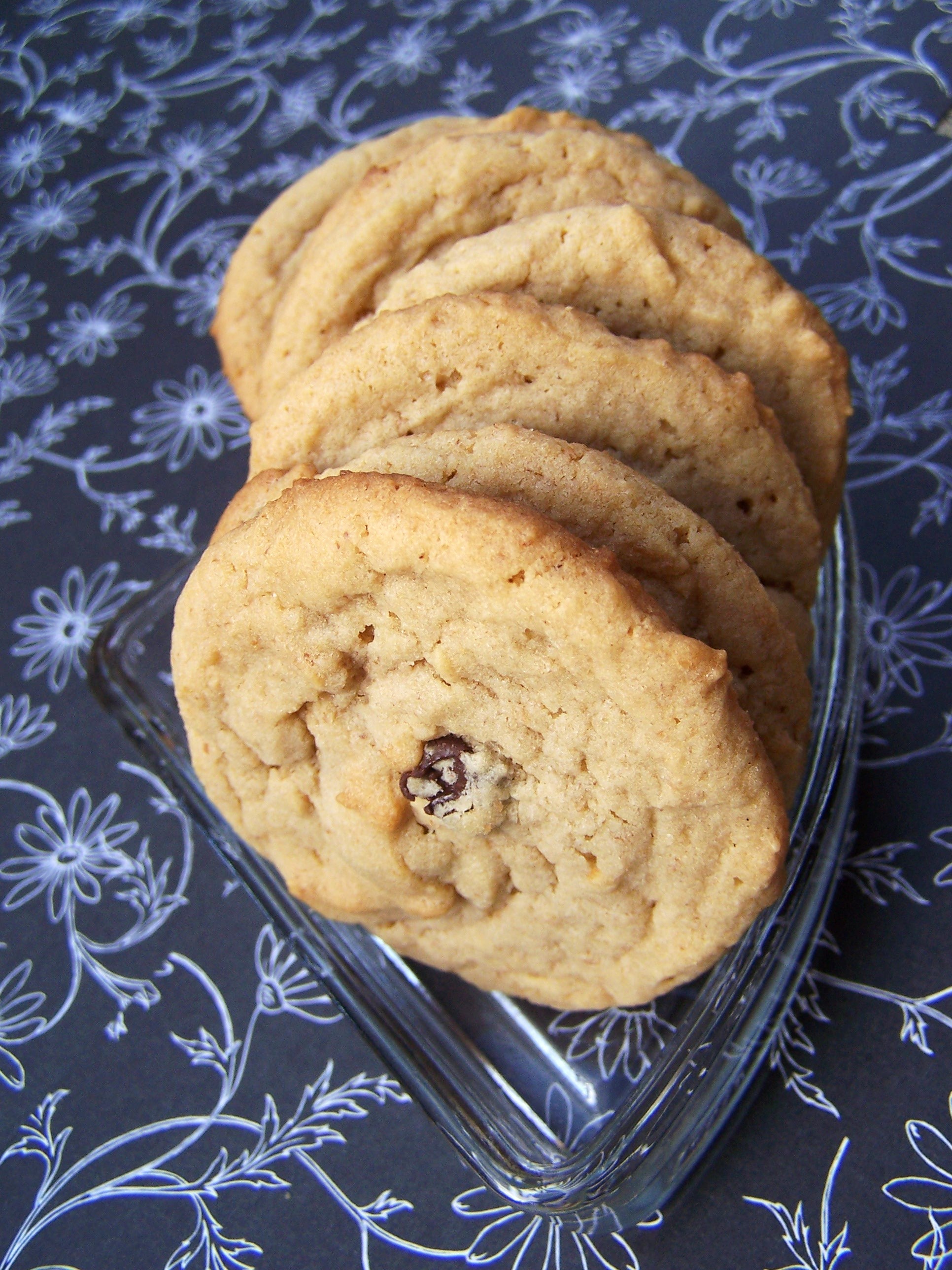 My mom has been making these peanut butter cookies for as long as I can remember.  They never fail to disappear quickly, and they are probably also my most forgiving cookie recipe.  When we lived in our tiny apartment in Ottawa and the kitchen was 32,000 degrees these were the only cookies that turned out fine without refrigerating the dough first.  They freeze and thaw amazingly, and they travel really well – you can pull a mushed cookie out of your backpack a week after making them and it will STILL be soft and chewy and delicious.
To me this is the classic peanut butter cookie, even if it doesn't have fork prints on top.  I remember from when I was a kid and a teenager hearing people ask my mom for this recipe, and since she was willing to share it with them I feel she will be proud to have it passed on to many more.  These are really JUST as good as the Peanut Butter Oatmeal Chocolate Chip cookies I rave about – just pleeeease don't overbake these into crispy cookies!  They are meant to be soft and chewy, so they come out of the oven when they're still slightly underdone.  I recommend trying them as soon as you get your hands on the necessary ingredients, and I highly recommend doubling the recipe.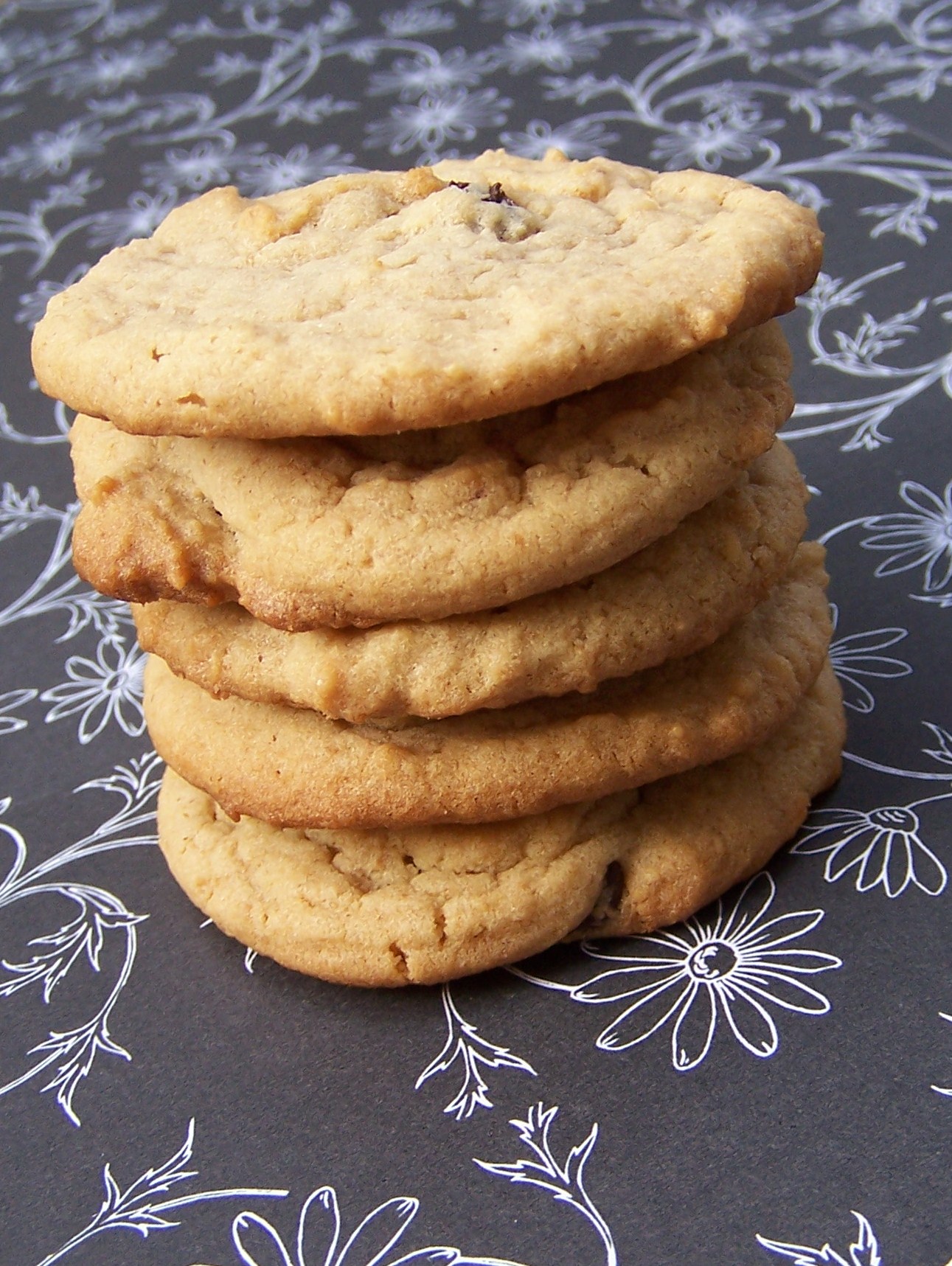 Soft Peanut Butter Chocolate Chip Cookies
Classic, chewy peanut butter chocolate chip cookies - you can never have too many!
Ingredients
½ cup butter or margarine
½ smooth peanut butter
½ cup granulated sugar
½ cup brown sugar
1 egg
½ tsp vanilla
1¼ cups all-purpose flour
¾ tsp baking soda
¼ tsp salt
½ cup chocolate chips
Instructions
Preheat oven to 375 degrees.
Cream butter, peanut butter, sugars, egg and vanilla. Stir together dry ingredients, then blend them into the creamed mixture. Stir in chocolate chips.
Spoon onto ungreased cookie sheet and bake for 9-10 minutes, until just set; these aren't the same even slightly overdone. Cool on cookie sheets for 1-2 minutes before removing to racks to cool completely.
Store in an airtight container at room temperature for 5 days, or freeze for longer storage.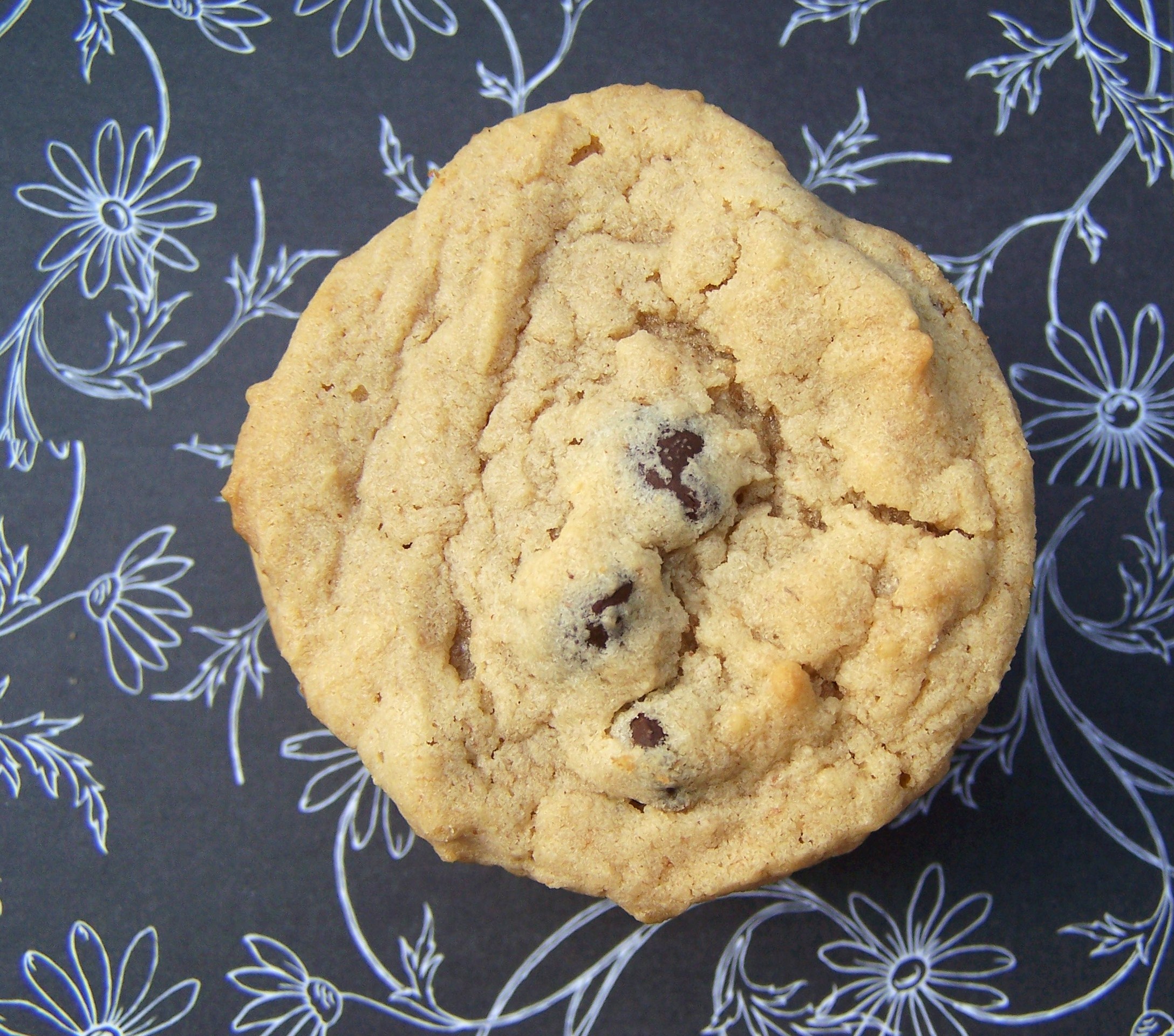 And just for fun, for those of you who've seen my kitchen in all it's windowless glory, I thought I'd take a picture that let you see where I actually photograph the food you see…the photographs are nothing to write home about, I know, but natural light is all my little camera really likes, so my food and I go outside :)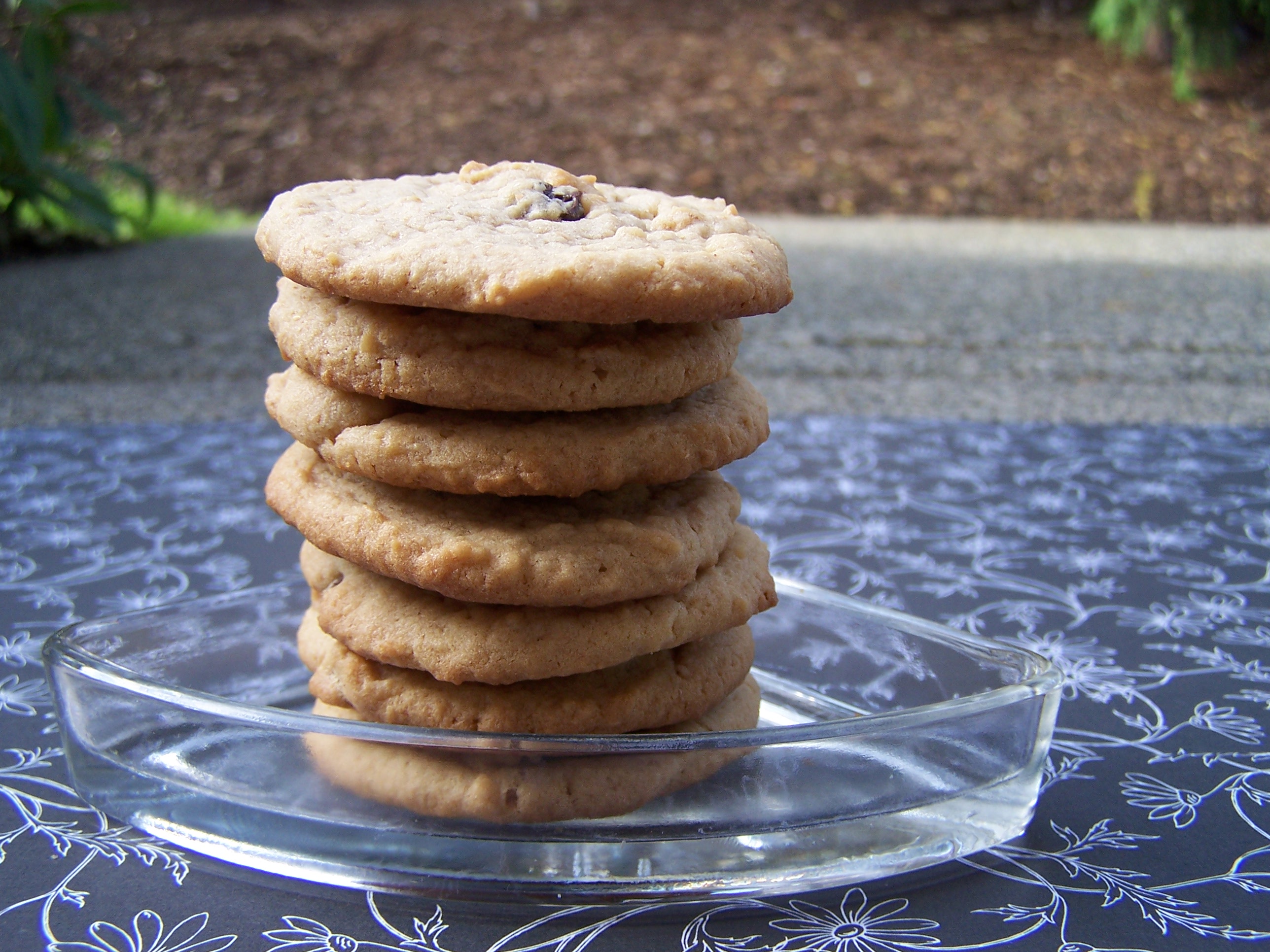 Quite scenic early morning light, isn't it?
Enjoy!