I wasn't sure what to call these, since in my mind they had to be called "slubs" but I realize that doesn't really sound too appetizing.  But that's just what they are – slider buns filled with meatballs = slider subs = slubs.
Amiright?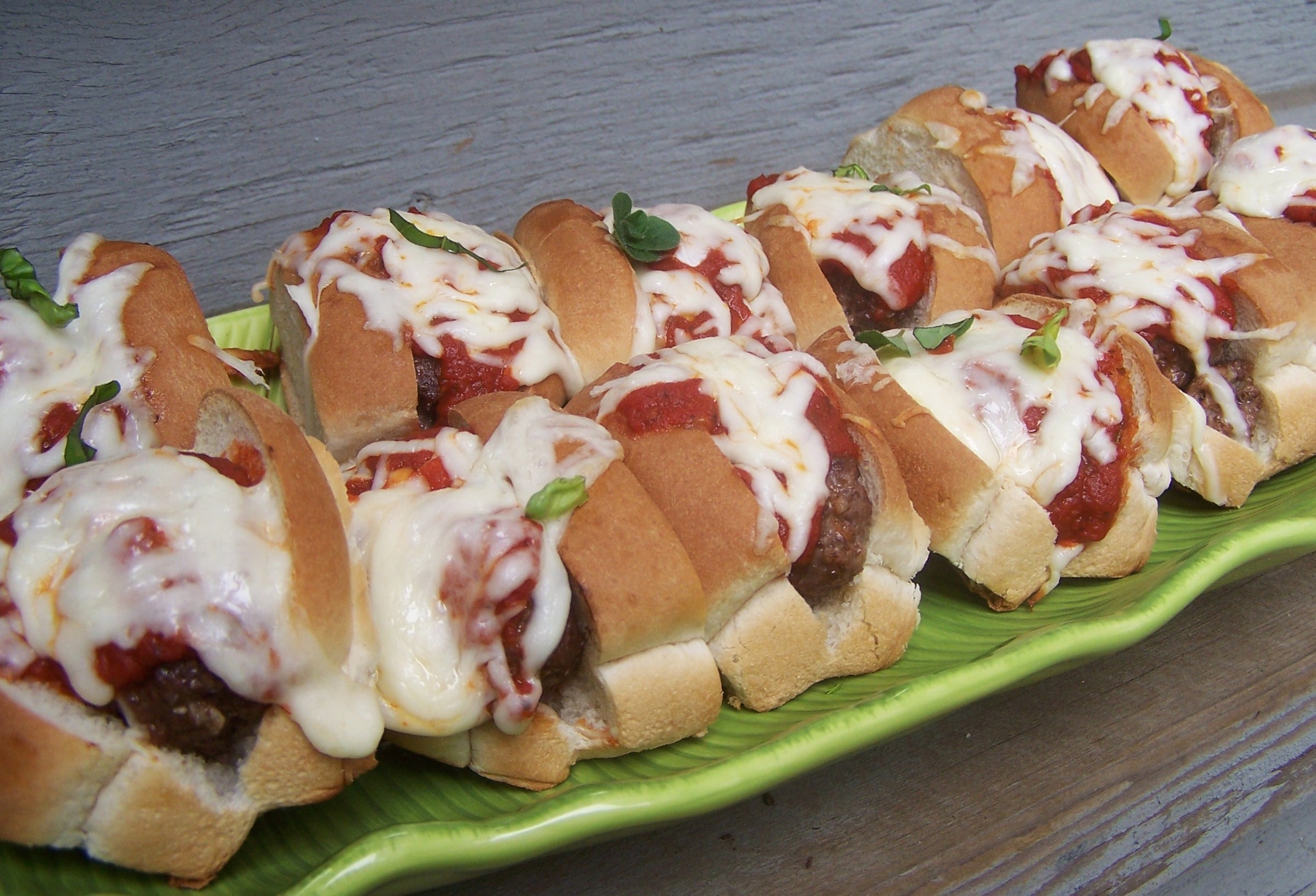 Superstore/Loblaws started selling these eensy top-split hot dog buns, presumably to complement their eensy slider hamburger buns, and since hot dogs are one food I generally won't touch I had to think of something else to do with the cute li'l fellas, especially when I spotted a bag on the 50% off stand just asking to enter my buggy.
I love cute little food things, with the exception of the mini-corns in Chinese food, since I'm never quite confident that they are actually intended for eating and not just decorative filler, like straw in a gift basket of foodstuffs.  
These are right up Carl's food-alley:  toast the buns in the oven for 5 minutes to eliminate sogginess, stuff in 2-3 small meatballs, top with tomato sauce and cheese (I'm addicted to Monterey Jack) and toss 'em back in the oven for 5 more minutes.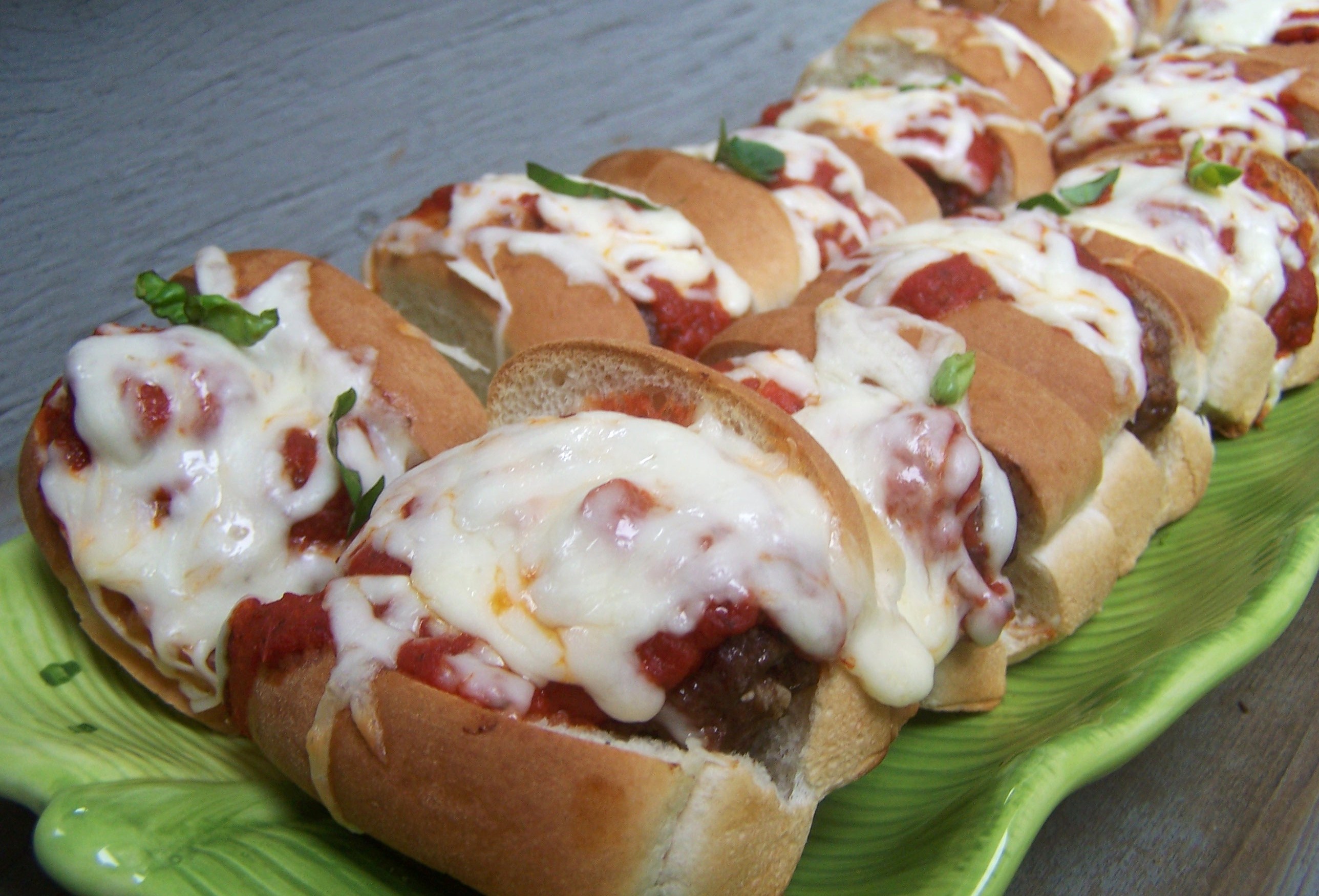 Once I got started I figured I might as well make the whole bag, so I could test if leftovers were reheatable in the oven, but I never got to find out – between the 2 1/2 of us we ate the whole dozen.  A side salad would've been nice too if I wasn't making a whole bag of buns.

Mini Meatball Subs
A quick, crowd-pleasing dinner with all the flavour or a meatball sub in cute mini form!
Ingredients
12 mini hot dog buns
36 (approx) small, cooked meatballs
1 jar (14 oz) tomato sauce with herbs
1 cup Monterey Jack cheese, for topping
Instructions
Preheat oven to 375 degrees.
Place buns on large foil-lined cookie sheet and place in oven for 3-5 minutes, until lightly toasted.
Remove from oven and fill each bun with 2-3 meatballs. Top with a generous scoop of tomato sauce and a small handful of cheese.
Put buns back in the oven for another 5-10 minutes, until cheese is melted and meatballs are heated through.
So easy, so delicious, and a great way to use my herb garden by making a sauce chock full of fresh basil and oregano!