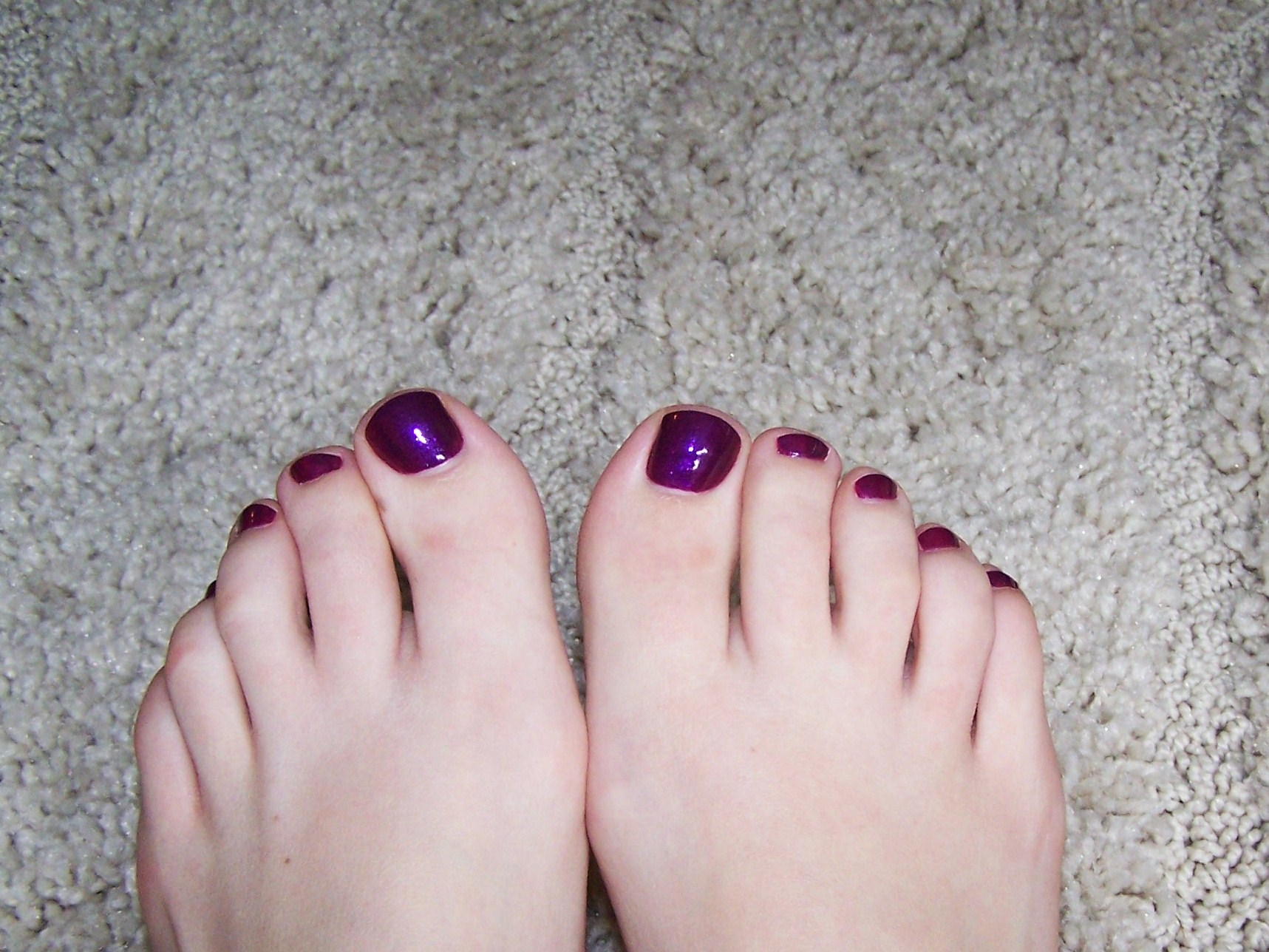 I got a pedicure in my favorite colour ever.  I didn't know my favourite colour was called Louvre me, louvre me not. When I worked at the paint store for all those wonderful, fume-y years I wanted to be the person who named paint colours.  Now I want to name nail polish colours.  Goals change.
The fact that my feet are very white and very different sizes does not change.
Not very springy, this Louvre me, louvre me not, but oh so rich and grape juice-y.
I have an amazing friend named Andrea.  Not only did she come and visit me in Ottawa and send me presents on my birthday, not only does she inspire me to get off my bum and go to the gym, not only does she listen to my random stories all the time, not only is she one of Gemma's favourite people, possibly due to her large supply of candies, not only is she the best shopping buddy ever since she thinks I look good in EVerything, not only is she understanding, caring, beautiful and fun…she also takes me for pedicures.
I louvre her a lot.
Also, I had to post this picture.  This is my foot beside Gemma's foot.  Gemma is 2.  Three in a month, but still, two.  Is this the size of an average two-year-old foot??  I can only imagine how many shoes I will need to buy for that foot.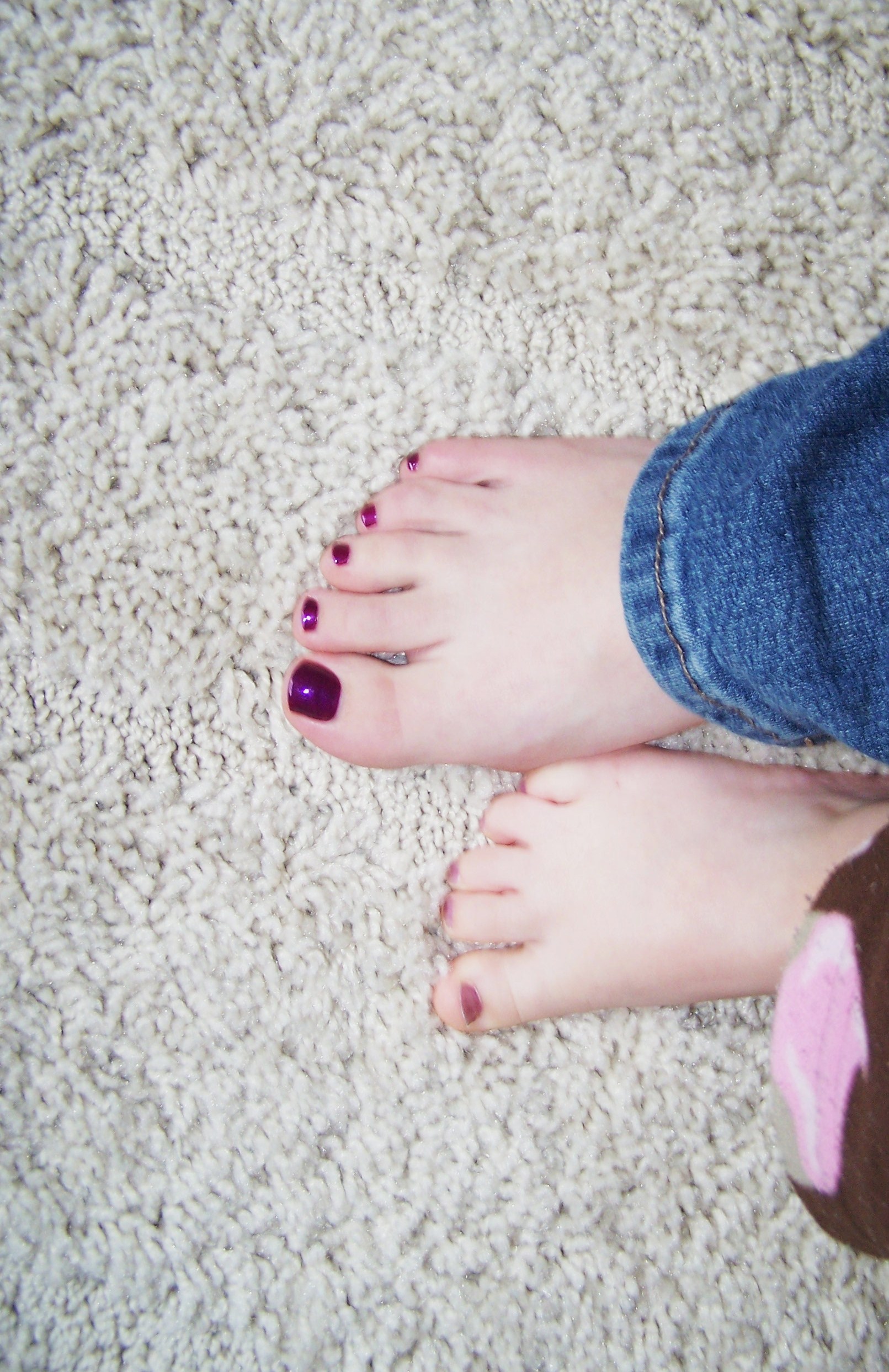 Hooray for toe nails, a perfect accessory for those of use who are tattoo-shy but want colour everywhere.
And hooray for friends like Andrea who make you feel special for no reason at all.