There are a lot of things one can do to get ready for summer…tone up those abs to washboard shape for bikini season, give the house a deep clean, bleach your hair and go tanning so you look ahead of the game….
Having done all those things already (ha), I turned to other important preparatory tasks.  It was time to introduce Gemma to ice cream cones.
I can't decide if I'm a bad parent for holding out on her, or a good parent for the very same reason.
Gemma, meet ice cream cone.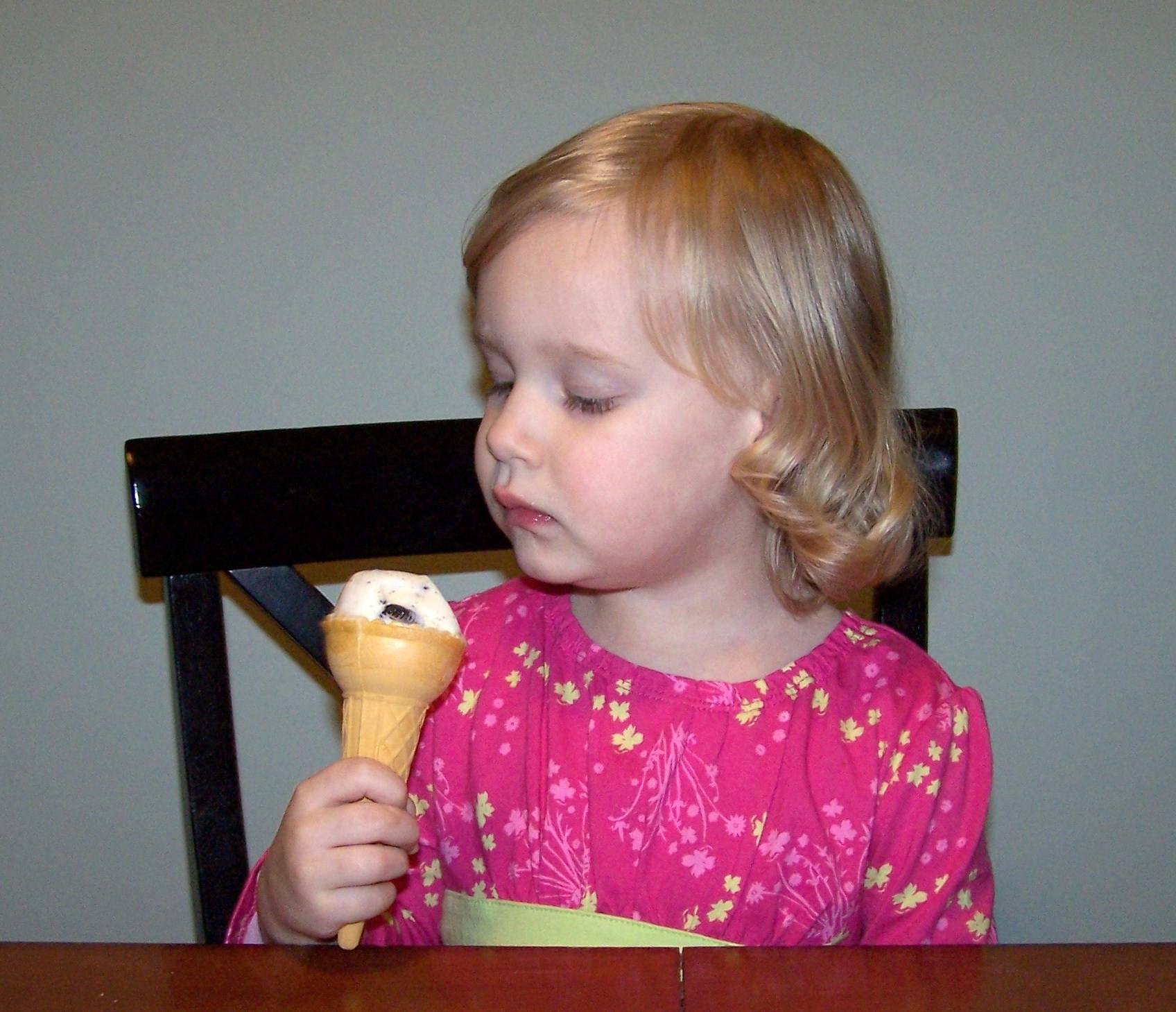 Hmmm.
Try it, Gemma.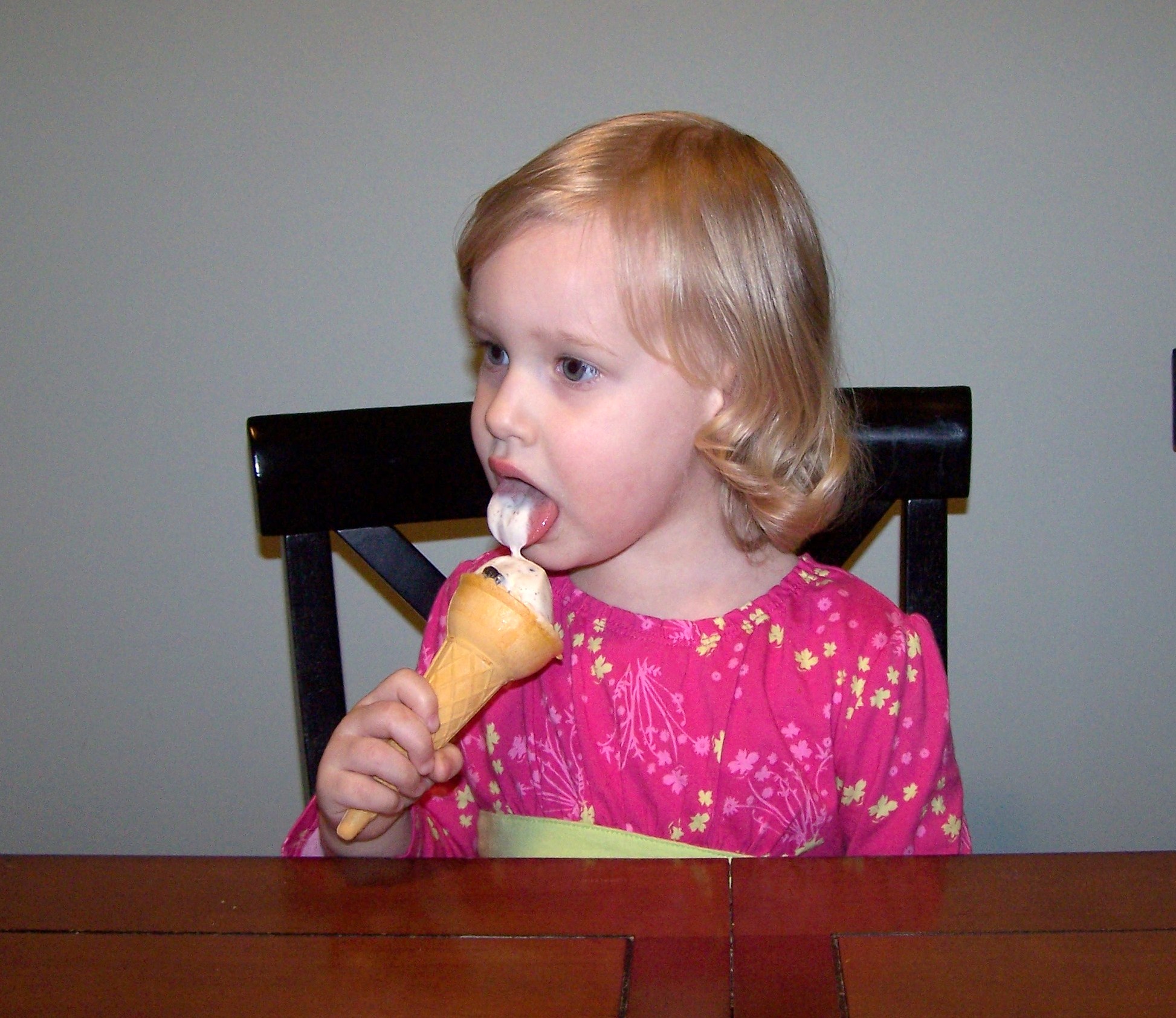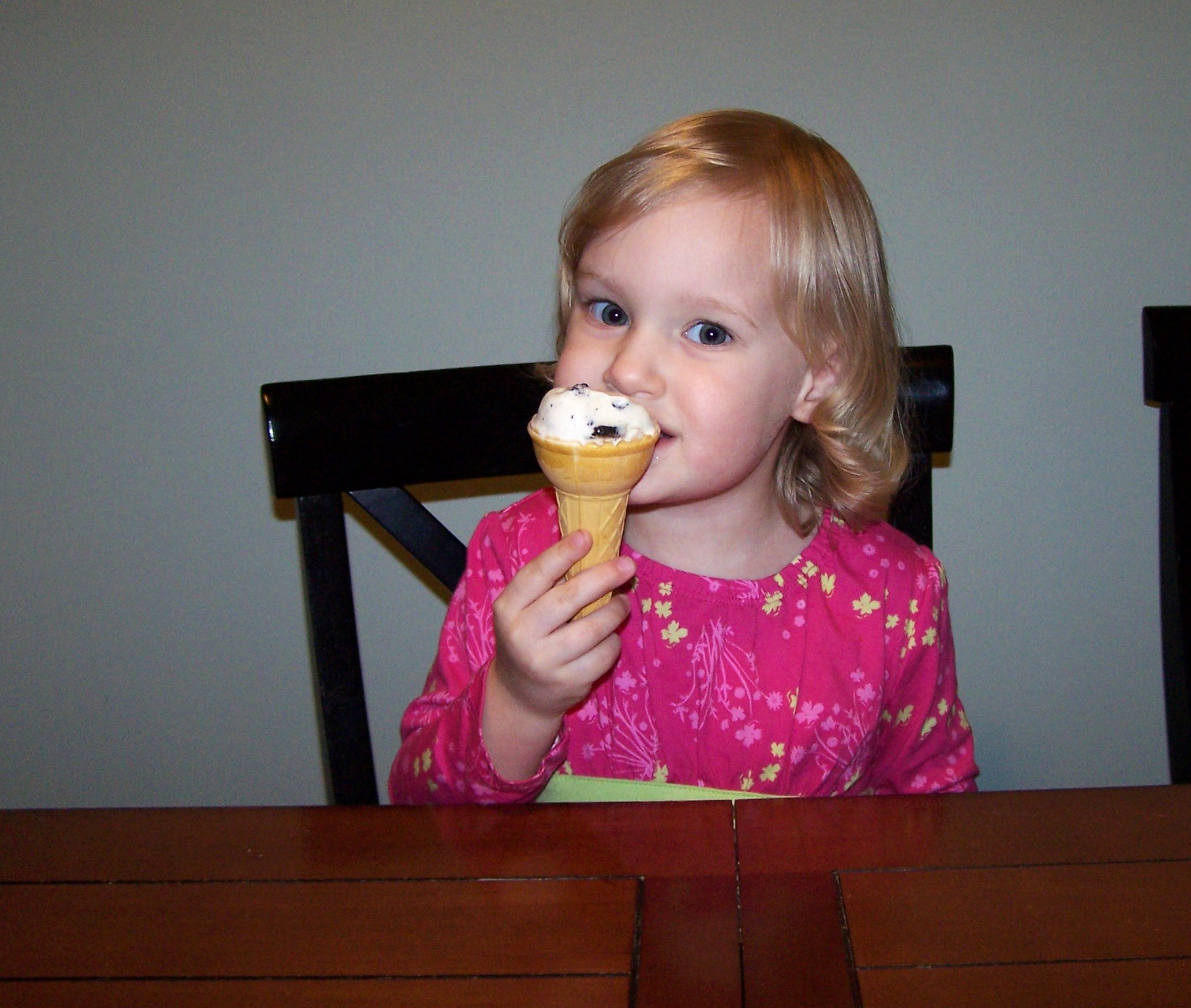 So far so good, right?
At this point we reached a road block.  It's a good thing we try these things for the first time in the comfort of our home.
I was also eating an ice cream cone, and when I got to the bottom of the top (if you know what I mean) I took a bite out of my cone.  It took me a minute to notice the deadly quiet.
When I looked up Gemma's eyes were like saucers, her mouth was agape.
"MOM!" she gasped.  "Don't EAT the cone! THAT'S not FOOD!"
"Pardon?"
"Da-ddaad-dad!   Mo-mo-moomm-ate-ay-ayte –"
She couldn't even speak, the shock was so great.  I tried to reassure her but she continued to watch me for signs of choking/madness/admission of joke.  When no such reactions were forthcoming and I continued to eat, she stuttered a few more times then gave up.
She licked up all her ice cream but refused to eat the cone.
We may have to try this a few more times.
In other ways, she is more than ready for summer: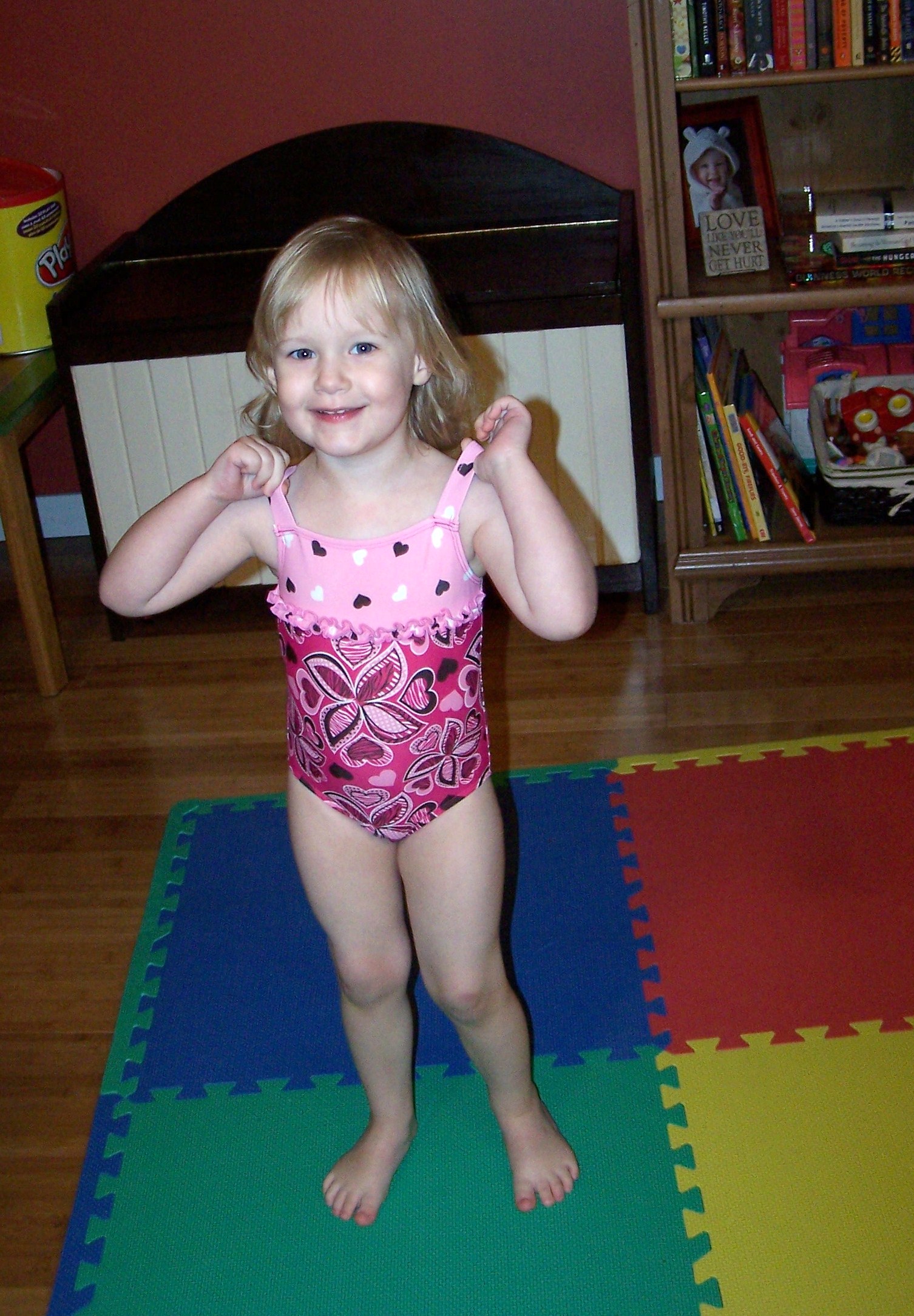 As is piggy.  This was her idea.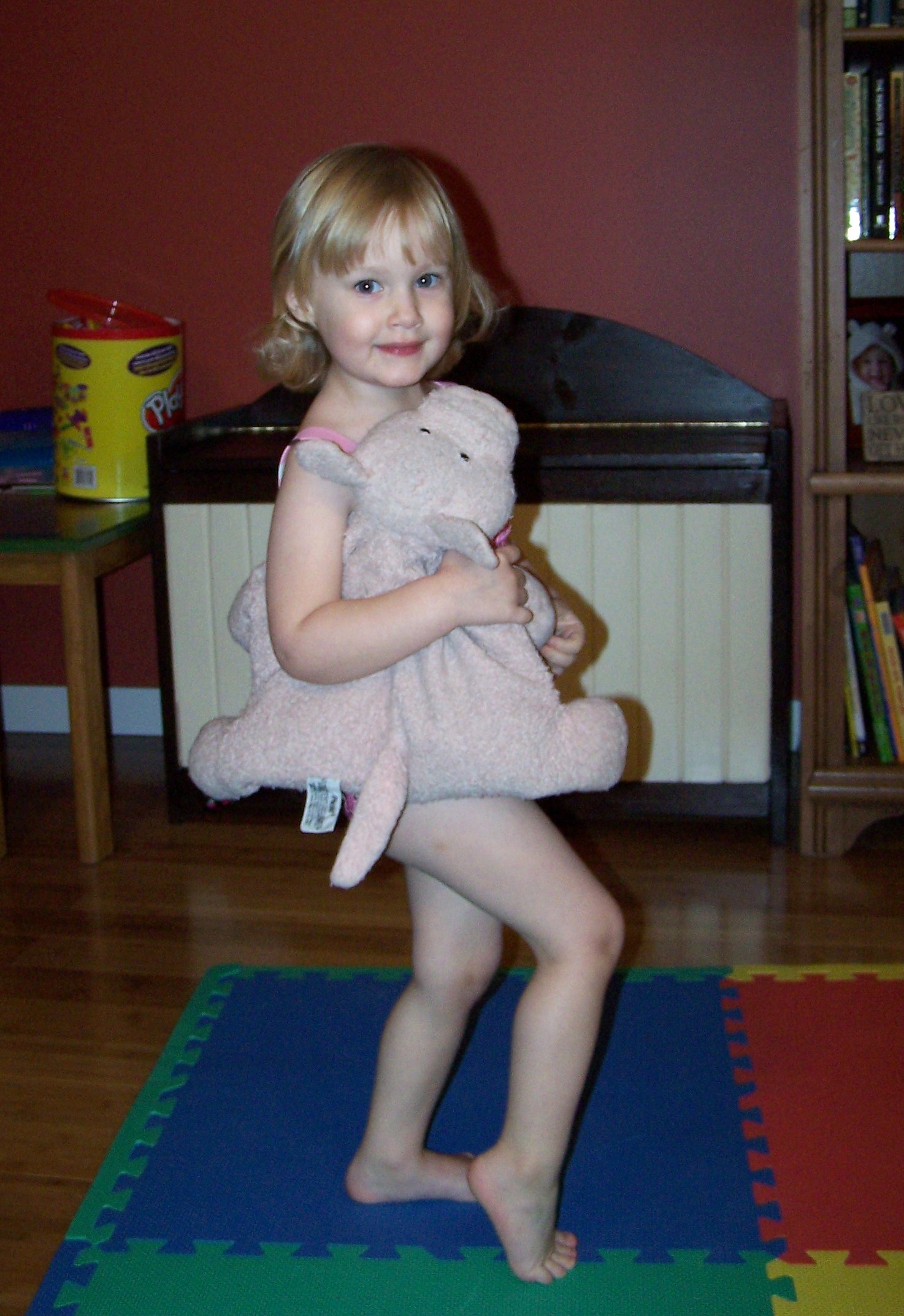 I think she'll be just fine.