Home and school. They've become indistinguishable, along with Mom and teacher, and overall I'm not mad about it. We've definitely had our days, but mostly we're all pretty happy about our situation. We have an amazing school supporting us, and the real teachers have made it as easy as possible on those of us playing pretend for the time being.
I think the one-on-one approach is actually pretty amazing for kids, and has really allowed me to see the different strengths and weaknesses in each of my kids. Two kids who love math, two who love art (one of those is an overlap, making up for the one who doesn't like school at all :))…where my writers at?
Maybe the baby of the family…this spunky 3-year-old can now write his name neater than his older siblings, so I'm thinking my December baby will be just fine by the time his school year rolls around.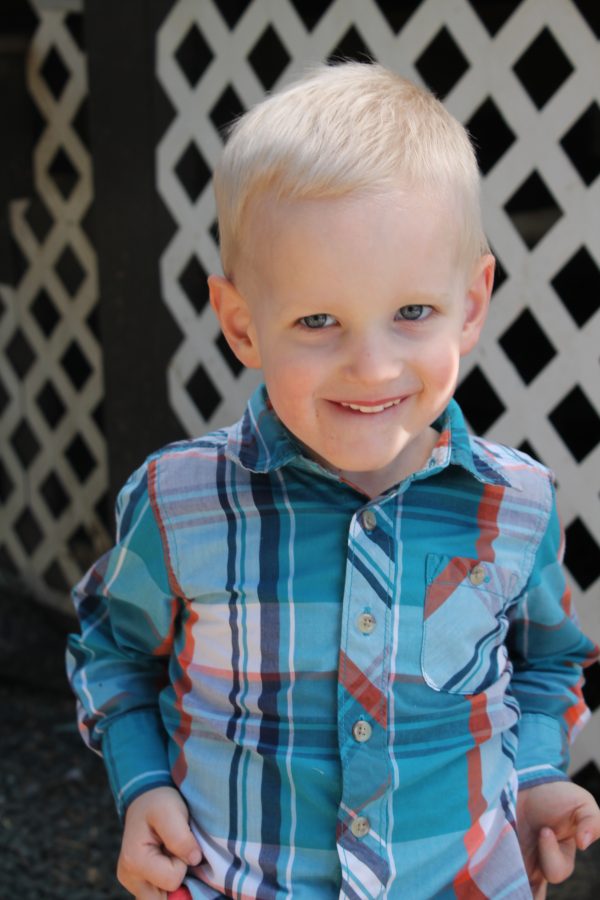 We started out trying to learn all together but that lasted less than 72 seconds before everyone got their own space.
Grade 2 happens at the kitchen table.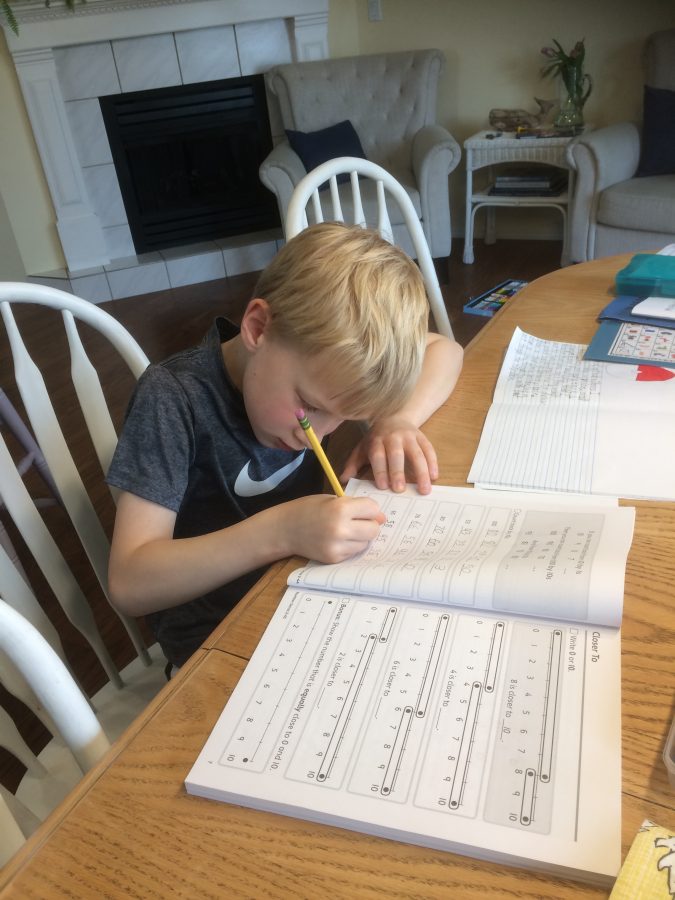 Kindergarten is over at the art table.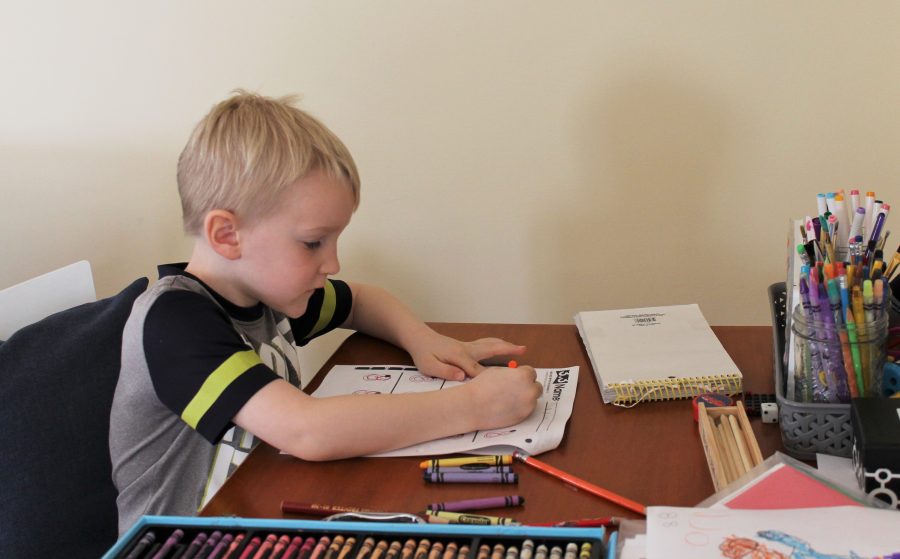 Grade 4 is at my bedroom desk.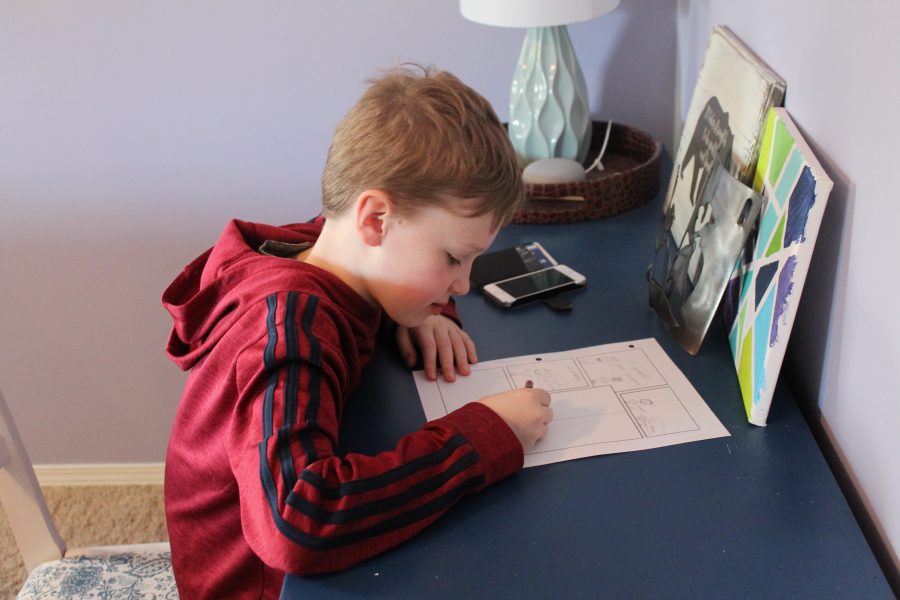 Grade 6 is at my office desk.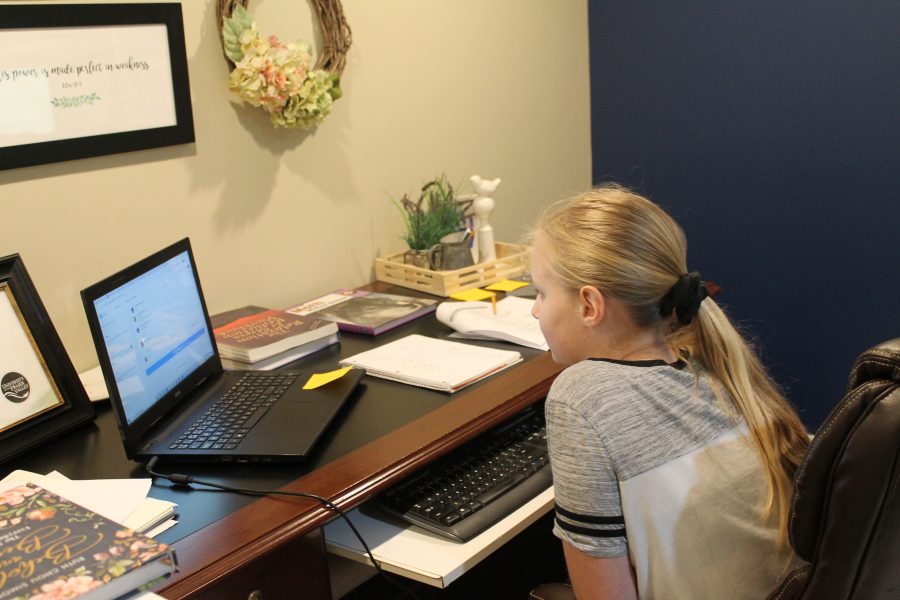 With all my desks and much of my brain power for each day taken up by home learning my productivity has declined substantially, but I did manage to wrap up my 6-week online course today, which I'm excited to have off my plate.
And not to be forgotten, Carl continues teaching his university course and writing his PhD thesis – studies have moved outside at times.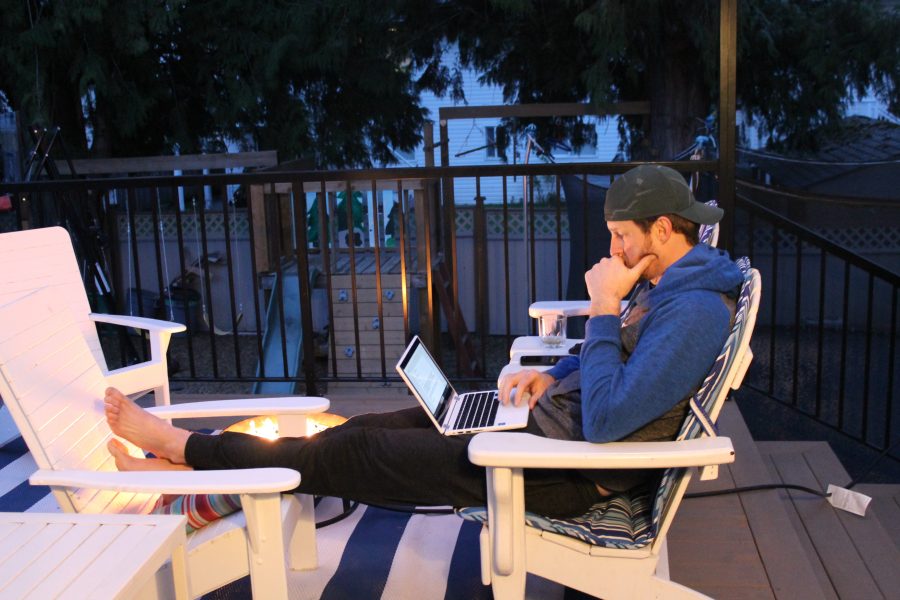 It certainly doesn't hurt that we've been blessed with incredible spring weather, resulting in hours spent outside and a real appreciation for the freedom afforded by half day school.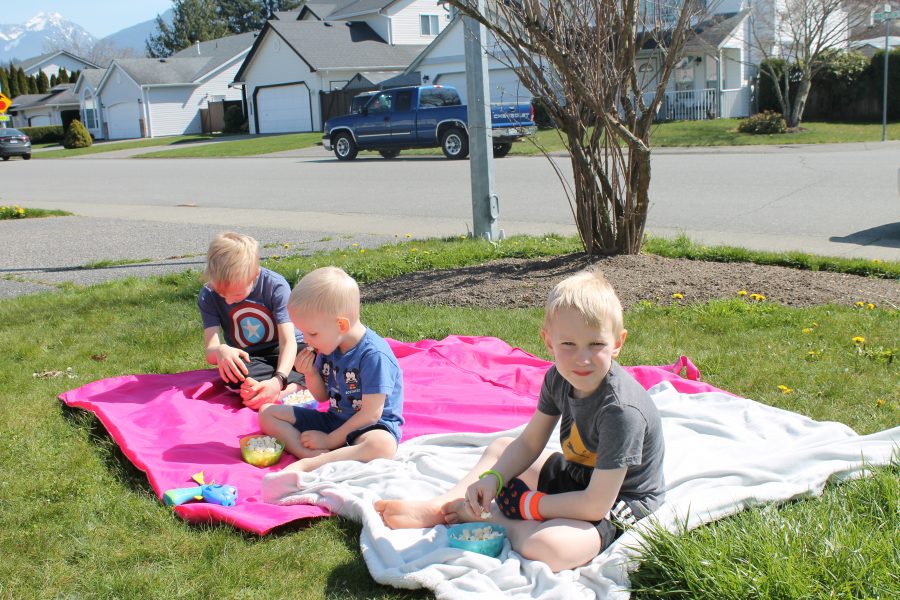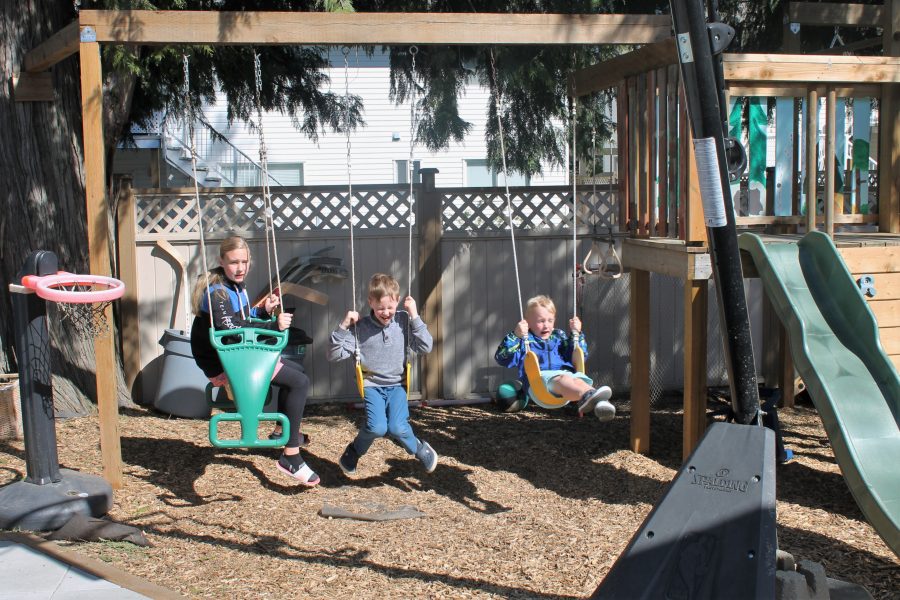 Easter Sunday definitely wasn't the same, but it was still special to gather on our couch and listen to sermons about the life and sacrifice of Jesus on our behalf.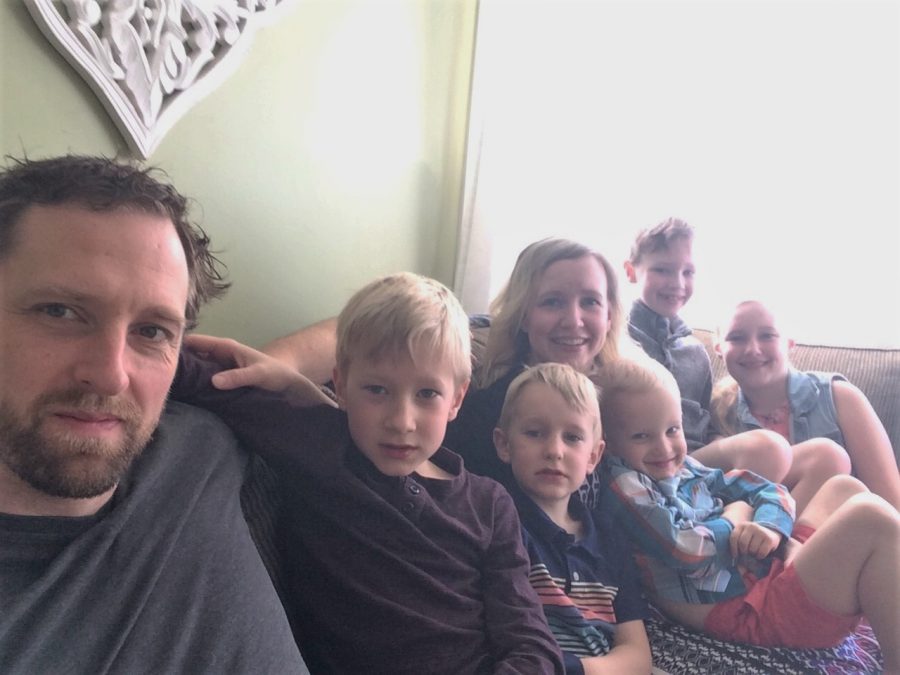 And there was chocolate to find :)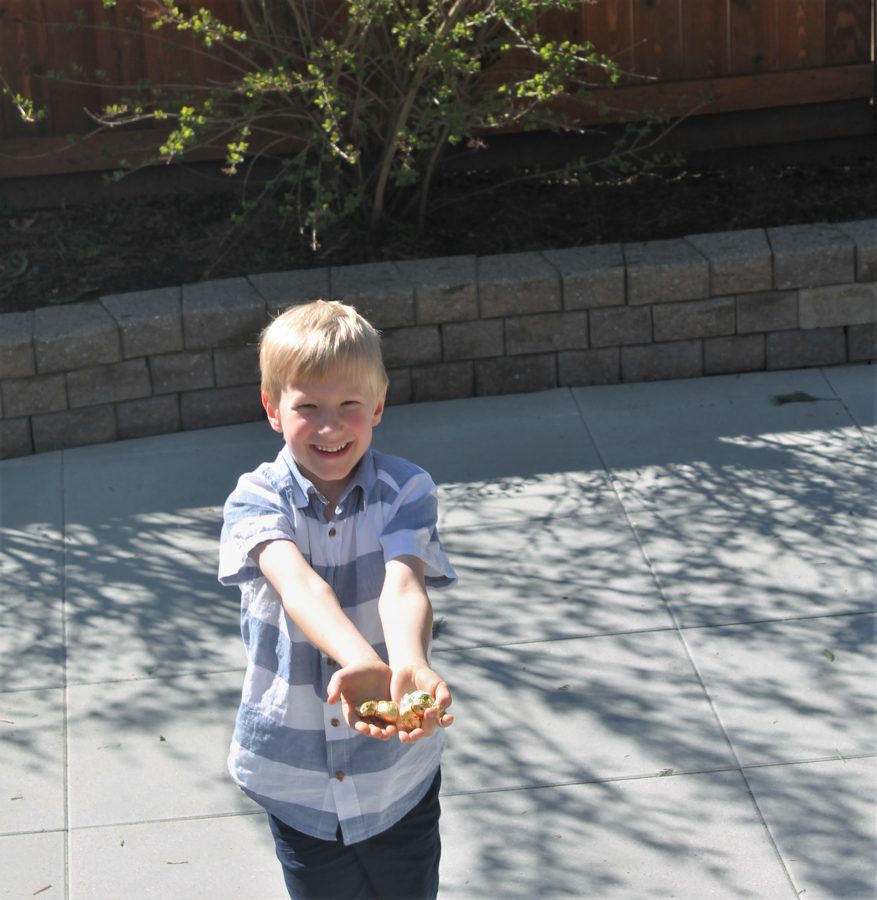 Here's hoping this week is just as relaxing.