Last week actually went by quite quickly, despite me having little recollection of what each day contained. Partly this is because I'm not really sure what day it is anymore, and I quite frankly don't really care.
I'm starting to think when these restrictions are over I might not leave my house again anyways. I've always been a homebody, but usually convince myself to go out a few times a week to keep up appearances. The first week or so I was a bit restless, which surprised me, but now I feel like I've settled comfortably into that hermit life and it's not going to be easy to let go. On Saturday I made two kinds of soup, cinnamon buns, pumpkin carrot cake, peanut butter cookies, breakfast, lunch, and dinner, and still had time to read my book, work on a puzzle, vacuum and clean my bathrooms. You just don't get that kind of productivity when there's pressure to be social :)
There are a lot of things to like about staying home, and I feel like I still have a lot of figuring out to do in terms of using this time wisely. The kids certainly seem to be figuring it out.
Some days were warm enough for bare feet in the sandbox and on the trampoline.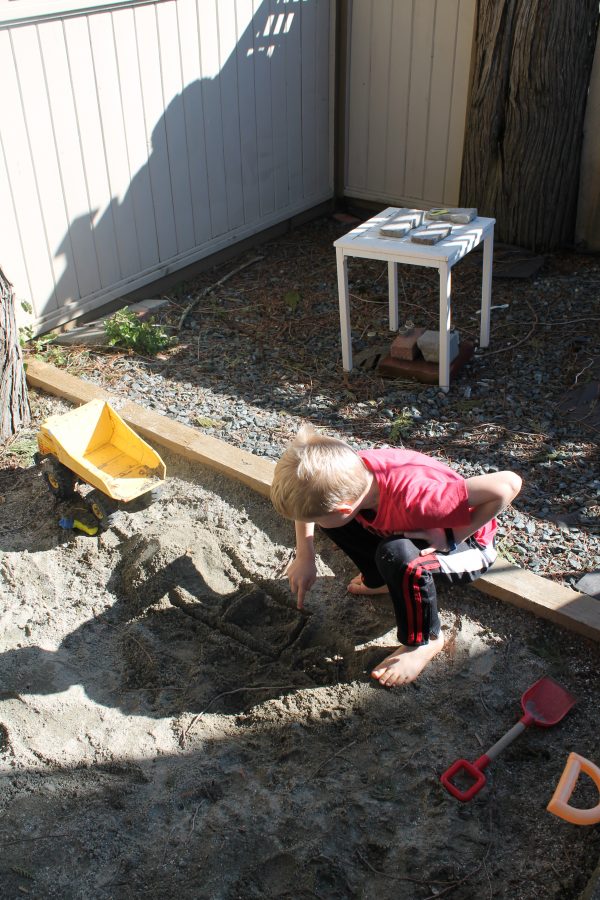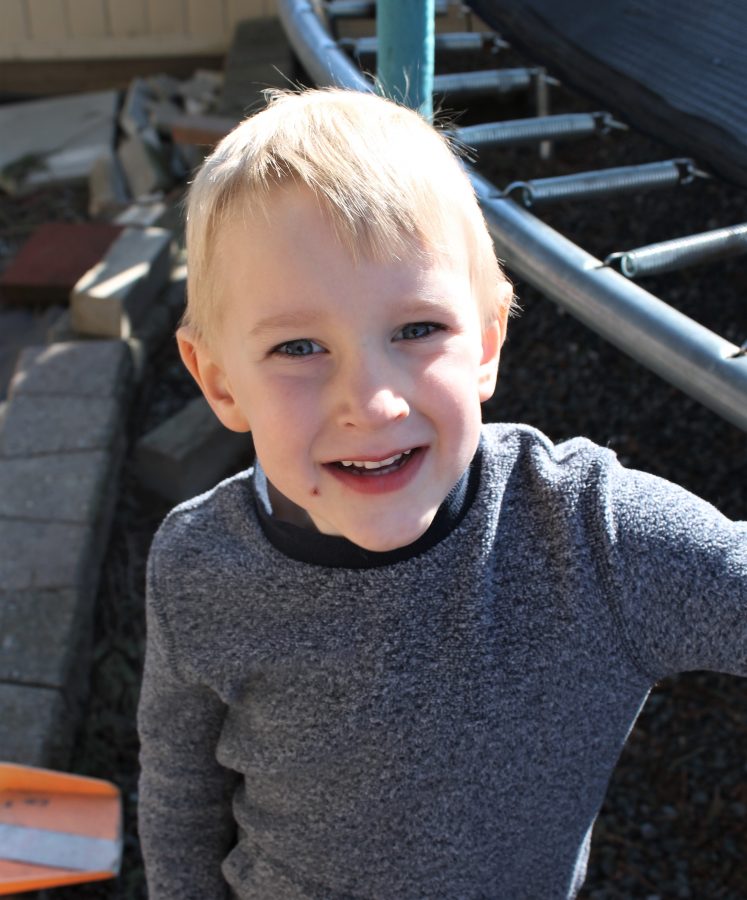 Some days were rainy enough for all the books and art projects. (Side note: we found a book that Theo can't put down, a major victory in my efforts to get him to branch out from non-fiction!)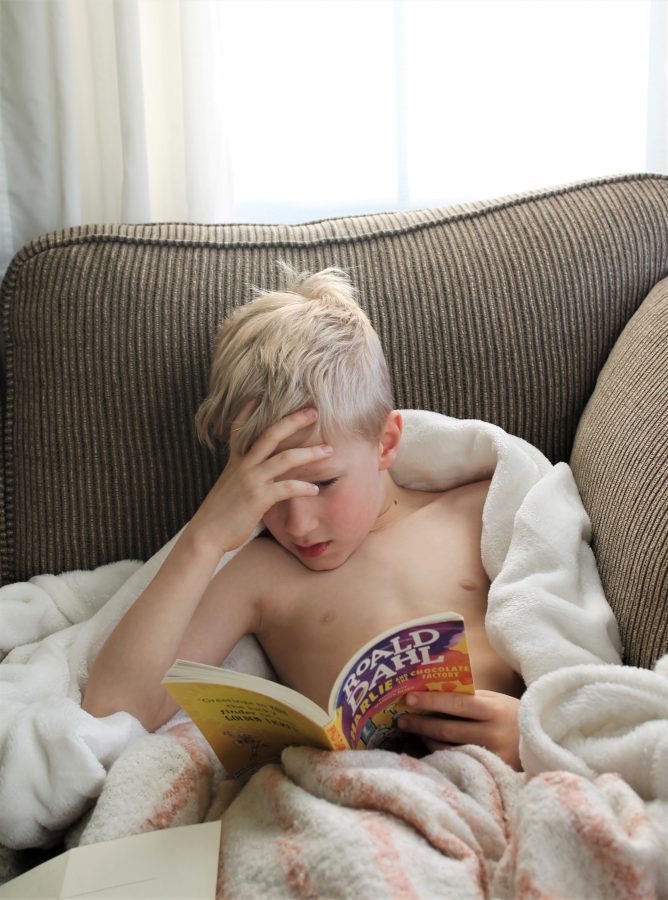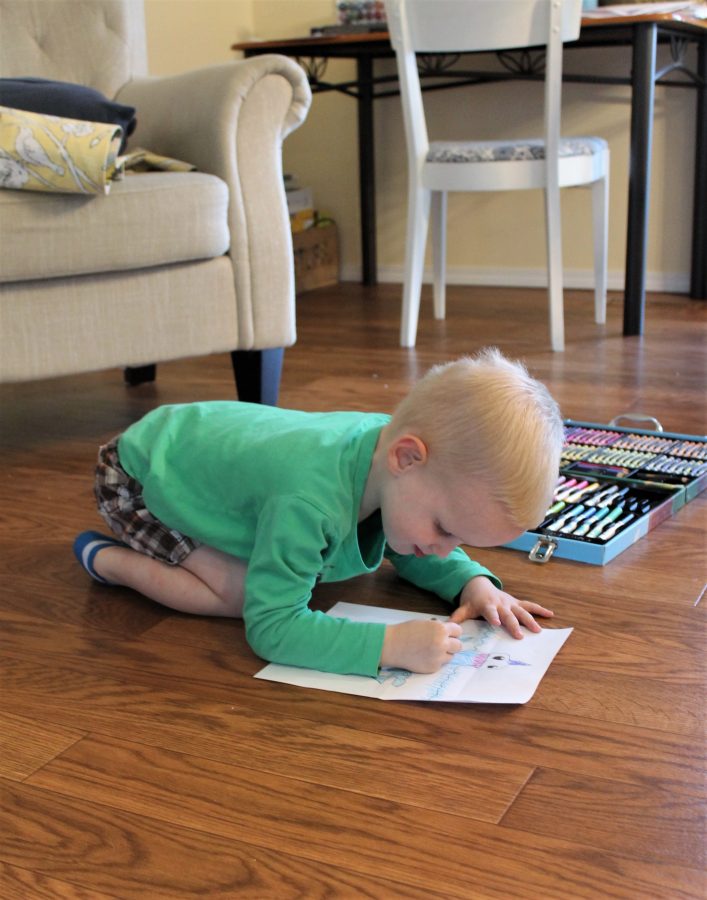 When it got sunny, the art projects moved outside – one forest scene coming up from this budding muralist!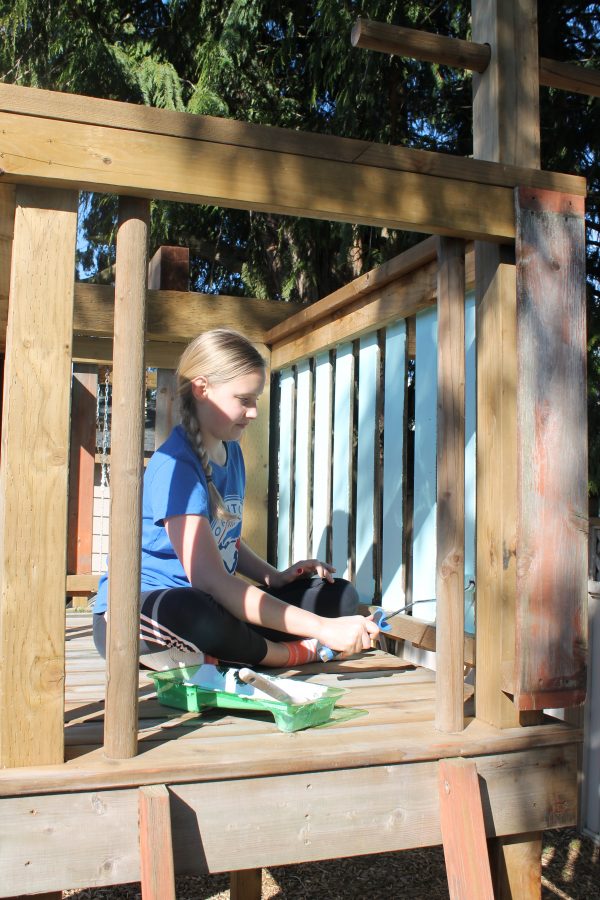 And my project deserves a mention too because improved organization makes me happy – extra happy when there's extra chaos from everyone being home. Carl had picked up a couple used adironack chairs, and they came with a little outdoor wicker table. It just happened to be exactly the kind of table I was looking for to sit between the two arm chairs in our kitchen! The little round table I had there was aesthetically fabulous but functionally too small for all it was asked to do, from holding coffee cups and decor to magazines, Bibles and half-read kids' books. A thorough toothbrush scrubbing session convinced my kids I was too busy to play Old Maid for at least an hour. and now it sparkles and functions beautifully.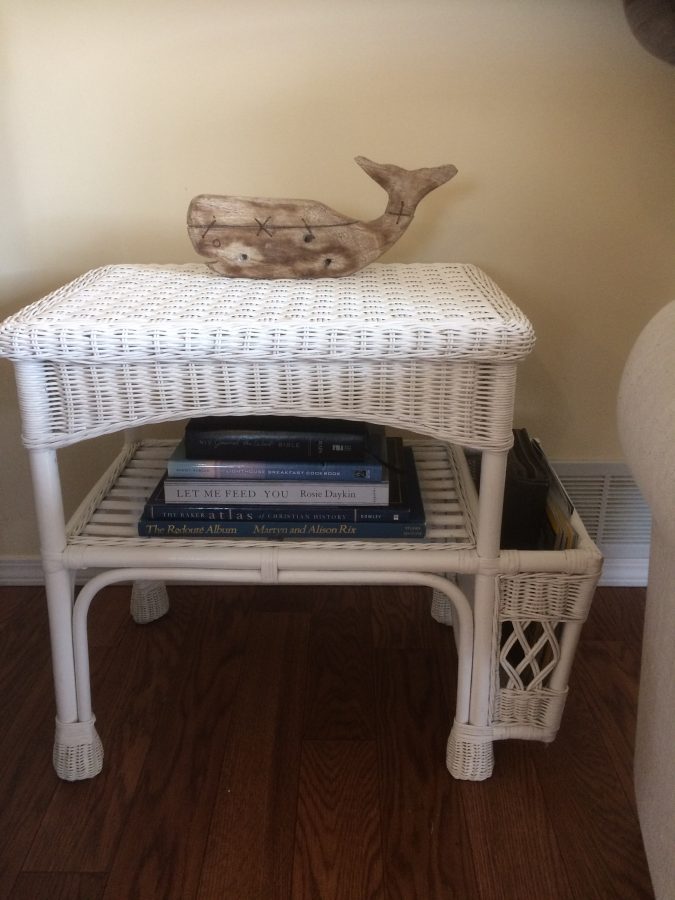 Between factor analysis, paper marking, and thesis writing, Carl also started the massive project of pressure washing our very-dirty-everything outside.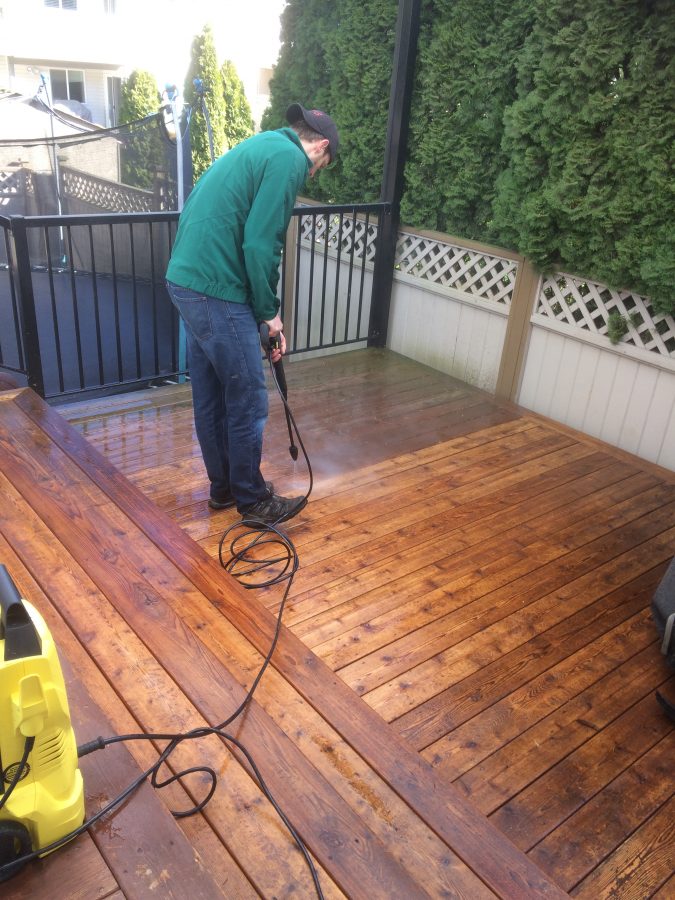 And just like that, we ended the week with s'mores and smiles on a clean, if unfinished deck.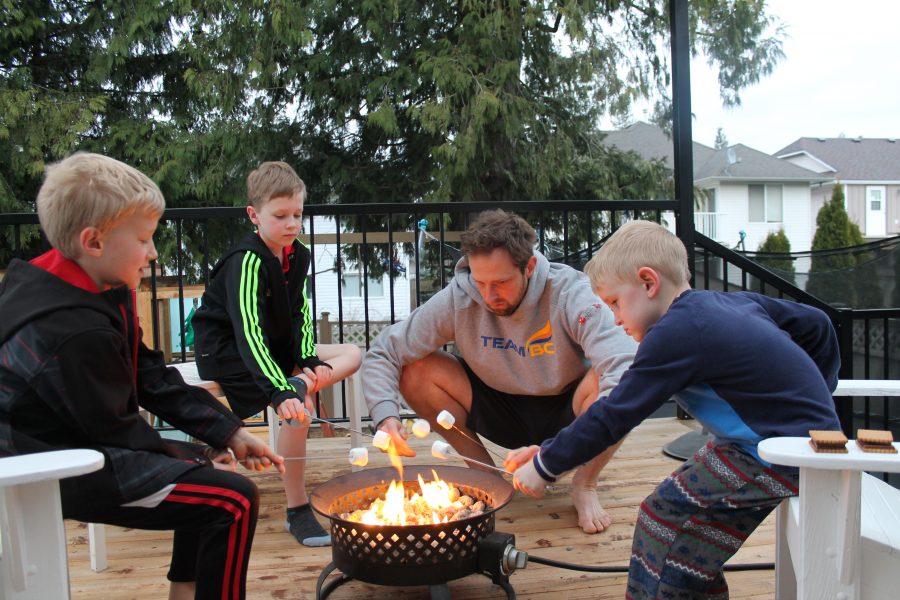 I hope you all have a good week and stay safe <3