We were counting on spring break, but we weren't counting on it to be quite like this, so indefinitely long and home-based! While we all needed the break from routine, I also thrive on routine and am, I like to think, a recovering control freak. This virus situation has shown me that my recovery has a long way to go. But if the first week is any indication, we're going to be just fine.
My kids have never been so thankful for each other and so up in each other's space. There have been plenty of games for all ages.
Some bedroom cleaning resulted in the excitement of hand-me-downs and being able to coordinate outfits right down to the socks and weapons. They think it's hilarious when I mix them up, and this definitely makes it harder to keep things straight.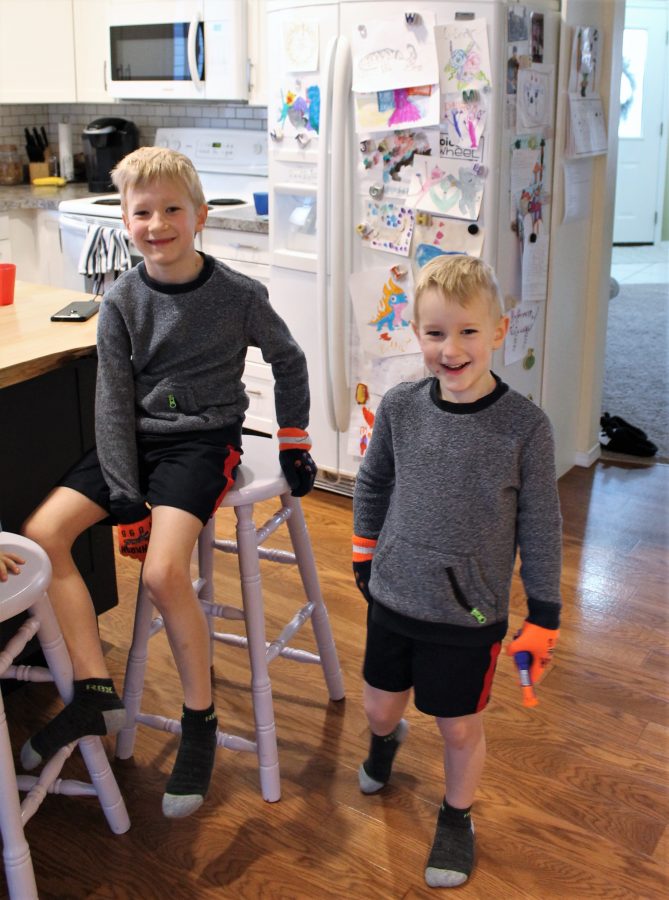 We had my parents in town for an all-too-brief visit, and visited in much smaller crowds than we usually accost them with.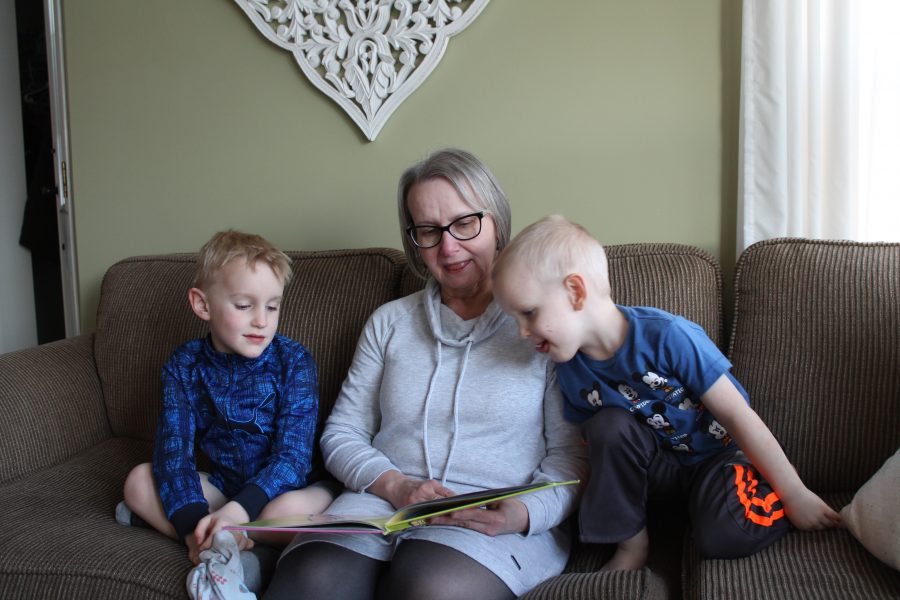 Jack is beyond thrilled to have his big siblings home to take him on scavenger hunts, play outside, and put up with his aggressive snuggles while watching TV.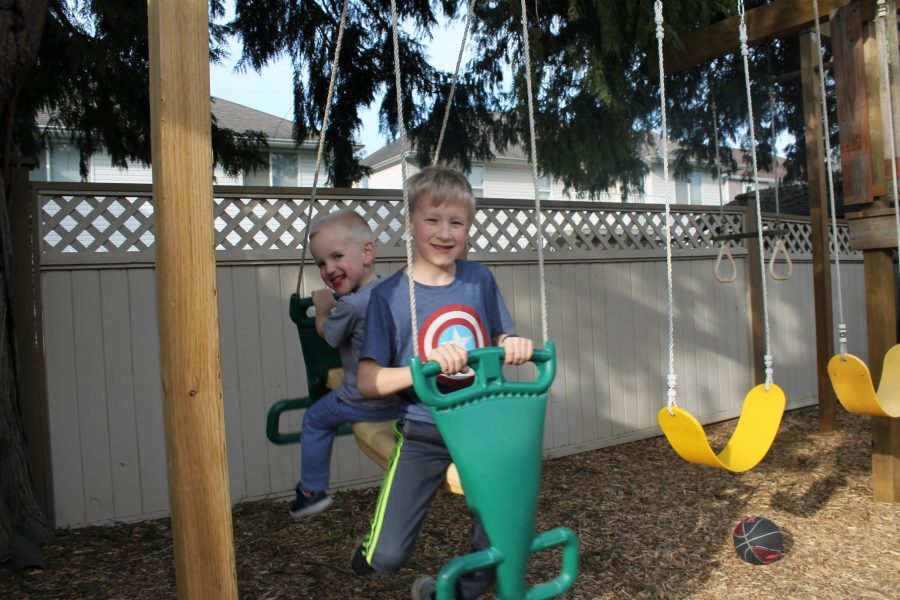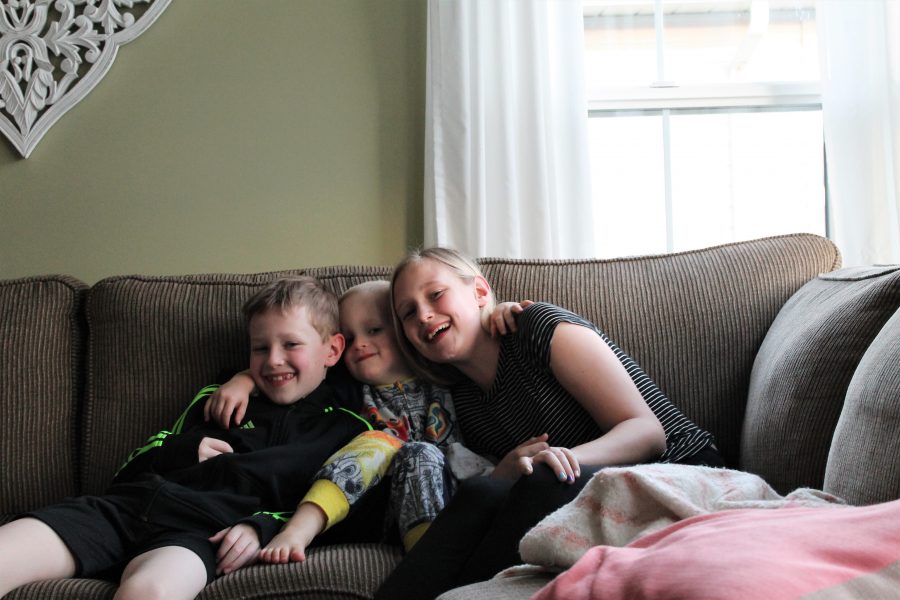 And I've been catching up on photos of the good-looking people I don't get to see nearly enough!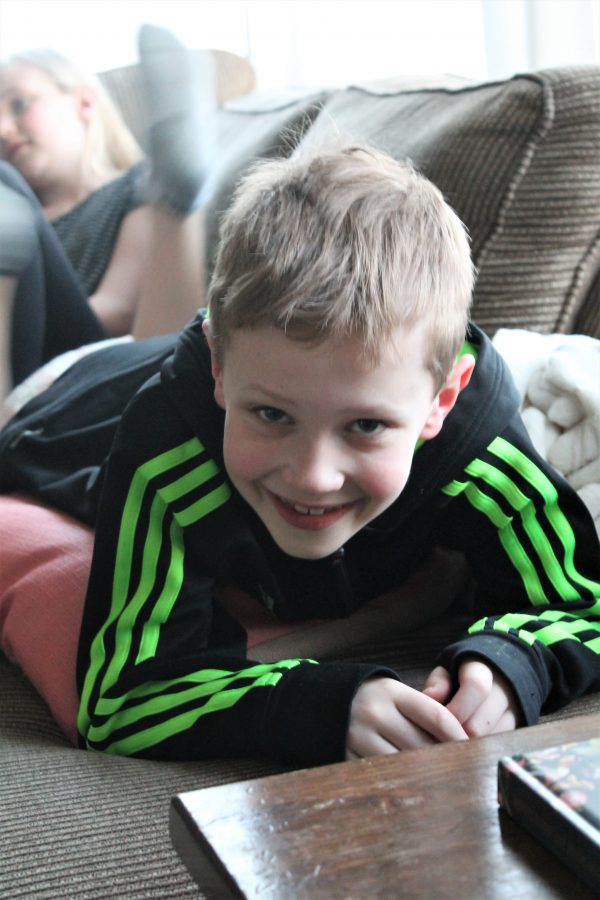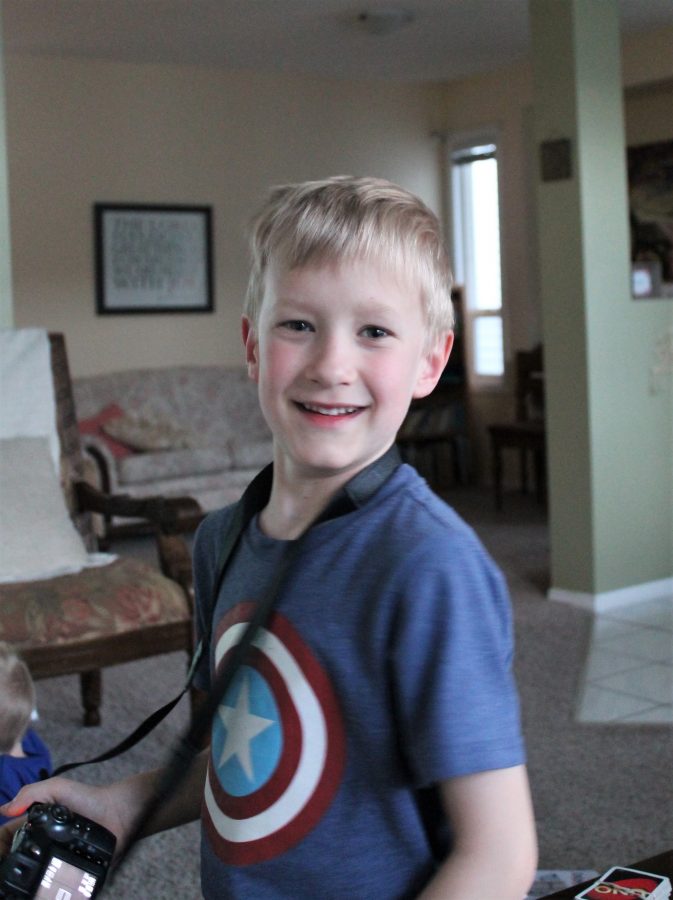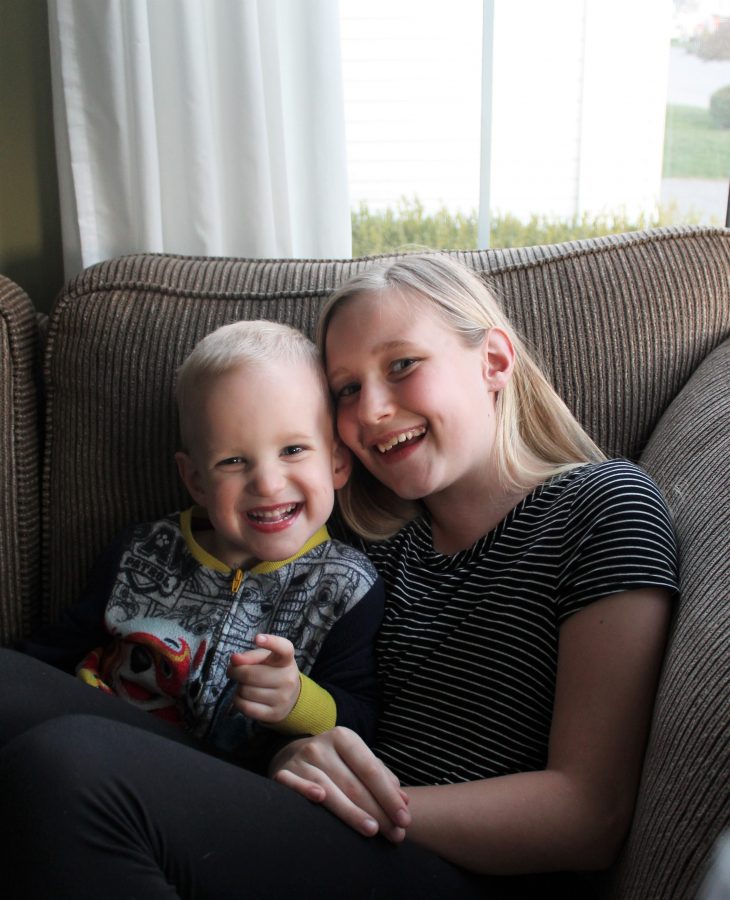 I am so thankful for this crowd that has to hang with me no matter how small our world gets, and also incredibly thankful for home, health, healthcare workers, grocery stores, a functioning kitchen, and the ability for both Carl and I to work from home.
More than anything, I am thankful for the knowledge that God is in control, and that this too is part of His perfect plan, for the advancement of His kingdom, power and glory. Alongside death, devastation, hoarding and fear there are so many beautiful examples of people remembering how to love their neighbours. This love is going to need to be a lasting love. The physical consequences will likely be overshadowed in the long run by the economic and personal consequences, and I pray we will be ready to lower our expectations, standards, and comforts to lift others up and come alongside the lost, the lonely, and the broken.
I have a portion of a quote from Mary Jean Orion in my kitchen that has been running through my head daily. Normal day, let be aware of the treasure that you are. Let me learn from you, love you, bless you before you depart. Let me not pass you by in quest of some rare and perfect tomorrow. Let me hold you while I may, for it will not always be so. One day I shall bury my face in the pillow, or raise my hands to the sky, and want, more than all the world, your return.
Our world is unpredictable, and we have no idea what tomorrow brings. In our living room, I have a portion of our wedding text, and it joins the other quote in my head with its combination of command and comfort: Therefore I tell you, do not worry about your life, what you will eat or drink; or about your body, what you will wear. Is not life more than food, and the body more than clothes? Look at the birds of the air; they do not sow or reap or store away in barns, and yet your heavenly Father feeds them. Are you not much more valuable than they? Can any one of you by worrying add a single hour to your life? …So do not worry, saying, 'What shall we eat?' or 'What shall we drink?' or 'What shall we wear?' For the pagans run after all these things, and your heavenly Father knows that you need them. But seek first his kingdom and his righteousness, and all these things will be given to you as well. Therefore do not worry about tomorrow, for tomorrow will worry about itself. Each day has enough trouble of its own." (Matthew 6:25-34)
Stay safe, friends, and fix your eyes on Jesus.