As soon as we turn the calendar to November, Theo and I celebrate birthdays!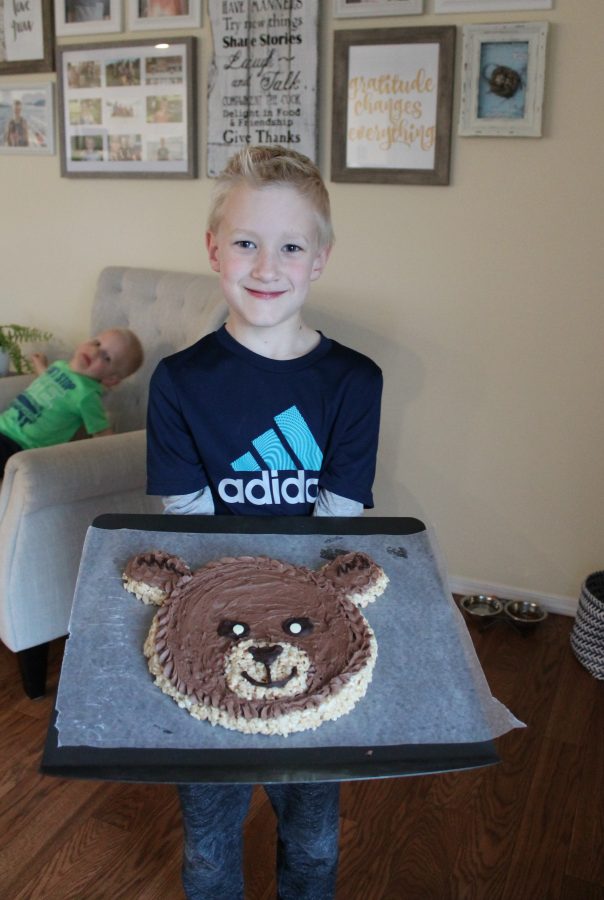 This boy continues to light up my life with his creative mind, sparkling eyes and enthusiasm over the smallest things. He is enjoying school so much more these days, reading fluently, and his teacher told me he included a sincere, "Thank you God for math!" in his lunchtime prayer at school. While I may not share that particular thankfulness, I am thankful for the unique, quirky energy he adds to our family.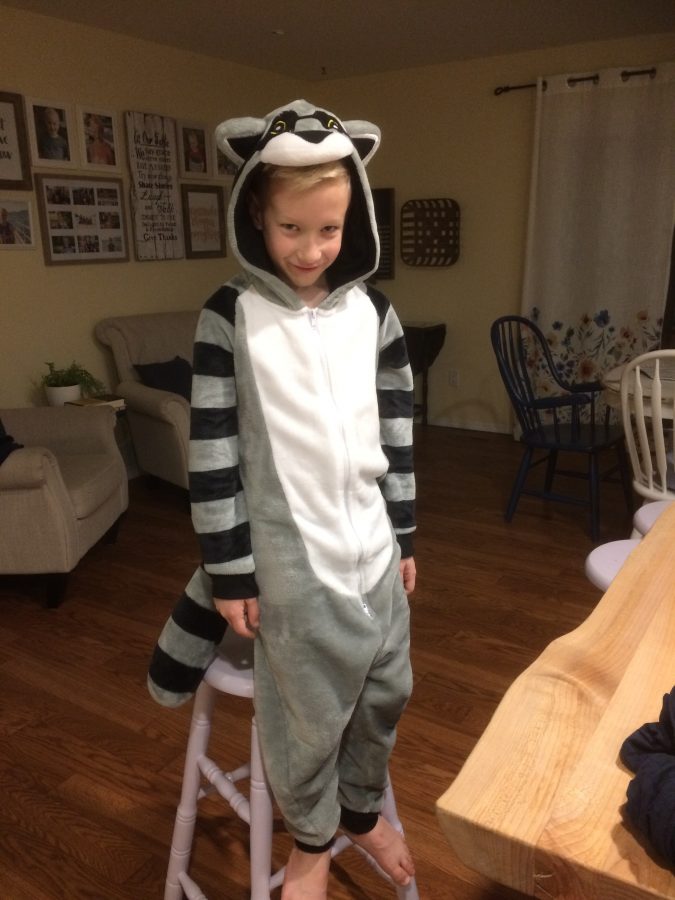 One of his birthday gifts was a subscription box for 3 months. This was a pretty abstract idea to him until we opened the first one – he had so much fun building a claw arm and pompoms for his own mini "arcade game." The second box was even better, he declared, as it involved a whole lot of mini LED lights and supplies for building a projector. Now the older kids want boxes of their own.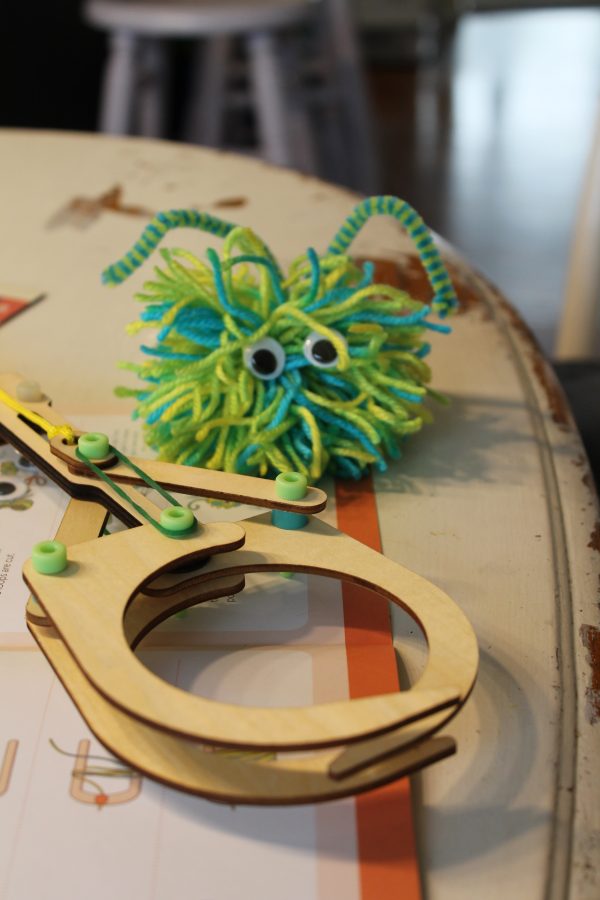 Here it is only fair, I feel, to zoom out from the cute little project so you can get a glimpse of a standard Saturday situation in the kitchen. Veggie cuttings, boxed brownie mix because I'm sometimes fancy like that, art supplies, empty dishes, stacks of paper, cooking spray…you name it, it's probably on my island giving me clutter-related anxiety. Creativity and productivity, it seems, are not without mess.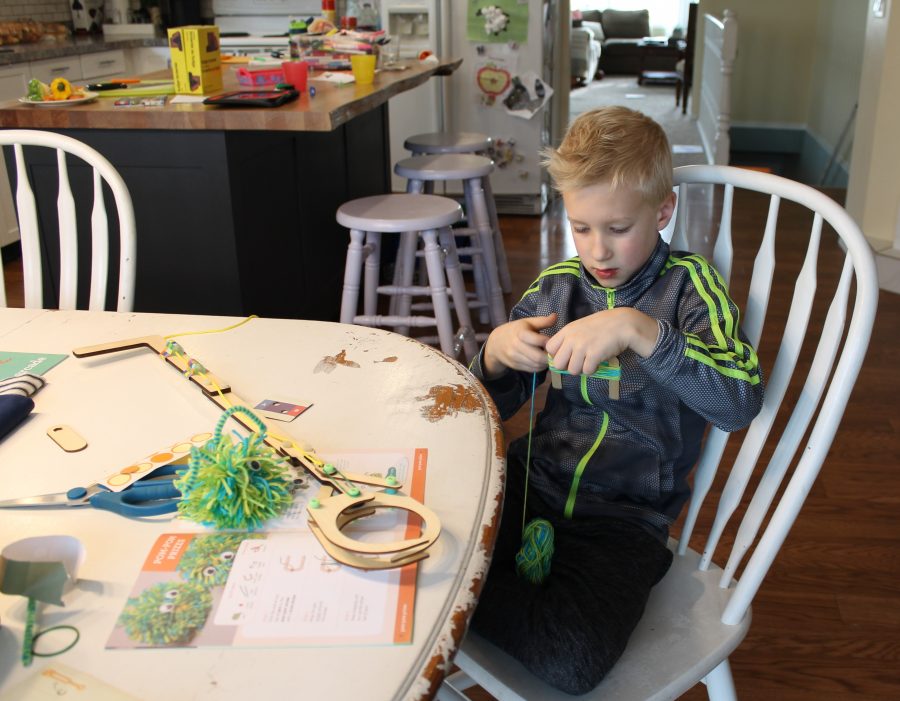 Now, I figured since I always try to mark everyone else's birthday with a post, I might as well add a few notes for myself to remember that contrary to all appearances (ha, just jokes) I am also aging.
Not much of a birthday celebrator, my family and friends are amazing at making me feel loved in a low-key way that fills my heart. A plant dropped off, an afternoon on the water that came with homemade cookies and tea, a wander through a Christmas market, a magazine subscription, sweet messages, an evening out for appies (even if there was glass in my fish taco) – my birthday felt like it lasted several days this year, and it was lovely.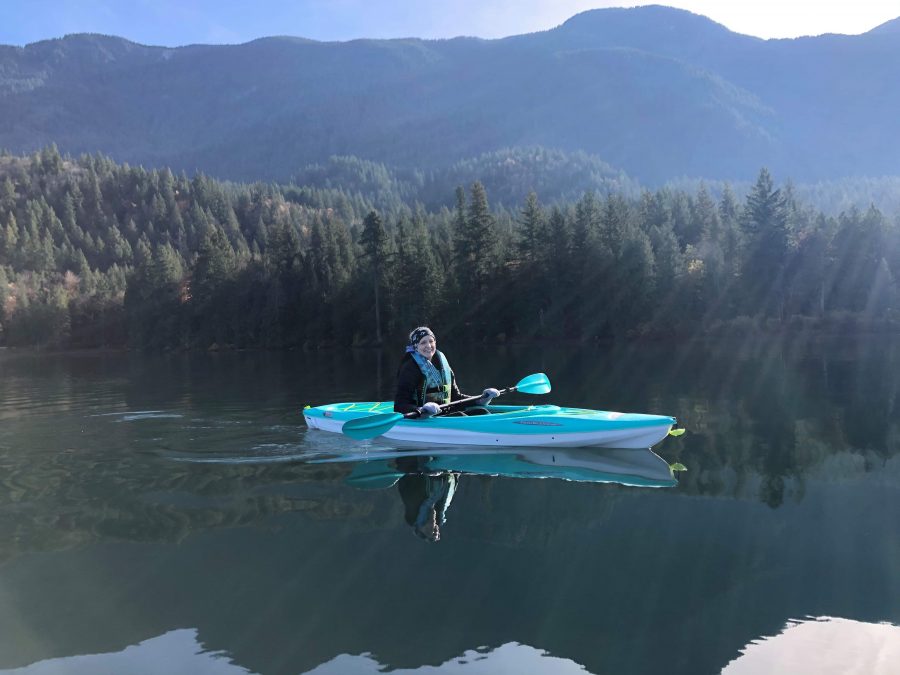 Carl also took me shopping for the bird feeder situation of my dreams…I had one feeder, but we've expanded in hopes of also expanding our bird watching fun. The kids are at least as excited as me about this addition to our front yard.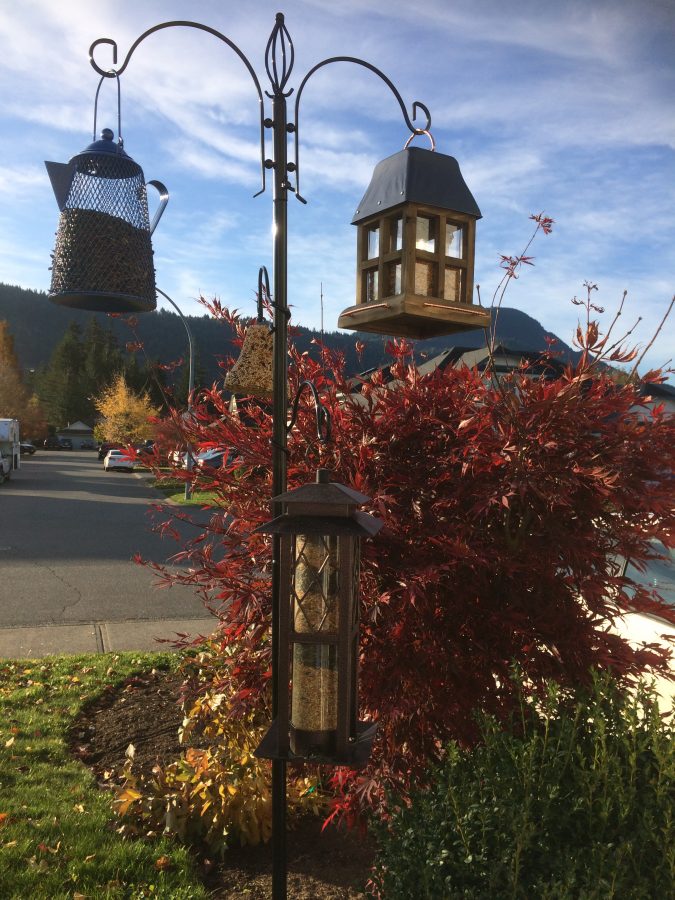 Gemma was determined to make me a cake from scratch completely on her own, with a flavour designed just for me. Pretzels, toffee bits and chocolate chips all sandwiched in and covering a homemade chocolate cake with chocolate icing…she knows me well.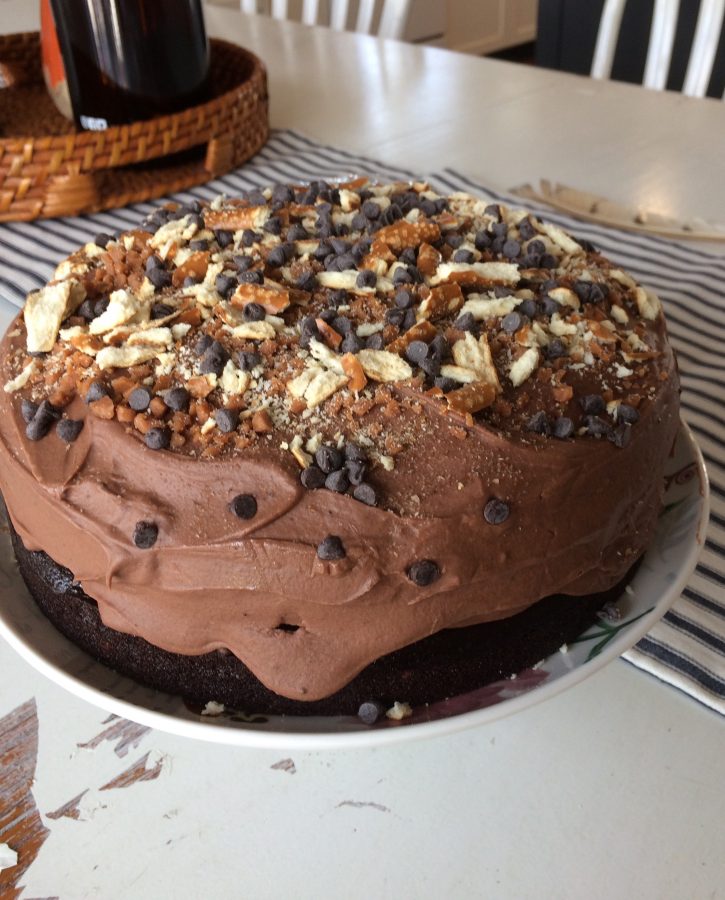 We also learned that I take the scenic birthday cake pictures for a reason. Oh well, I'm in there somewhere :)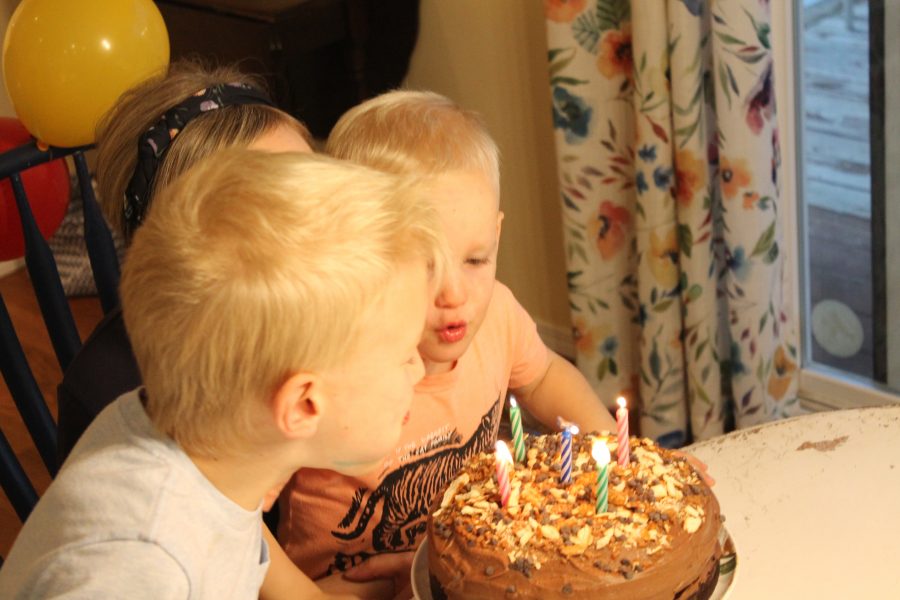 It's been a month of beautiful weather, which has meant plenty of chances for exploring new places, something I'm trying to make a deliberate effort to do at the time of year when I'd rather be left by the fireplace with a book and a blanket. These little people are at such a nice age range right now, and fight so much less when we're outside, so it's always worth it.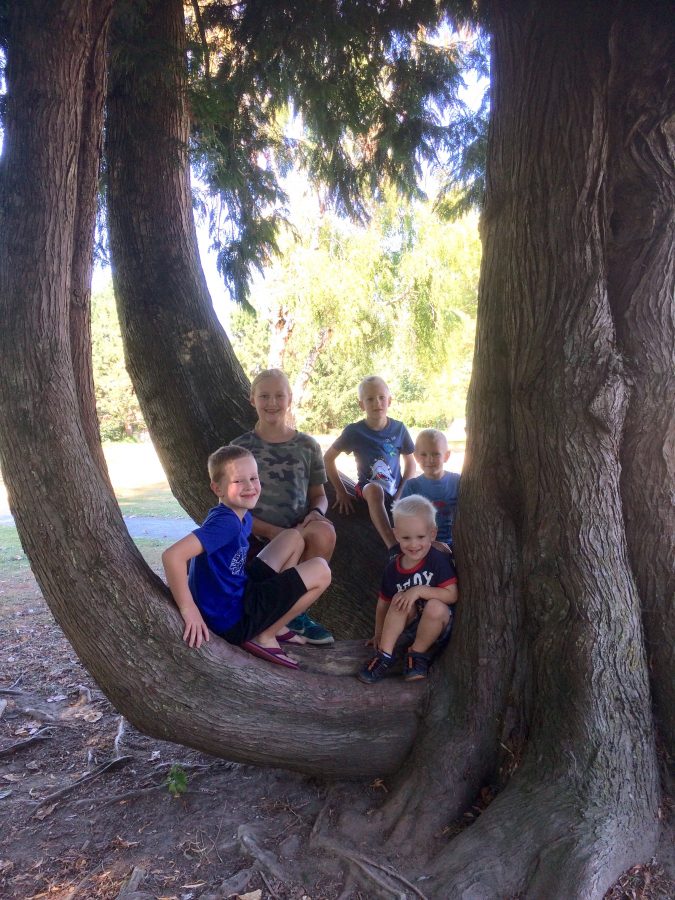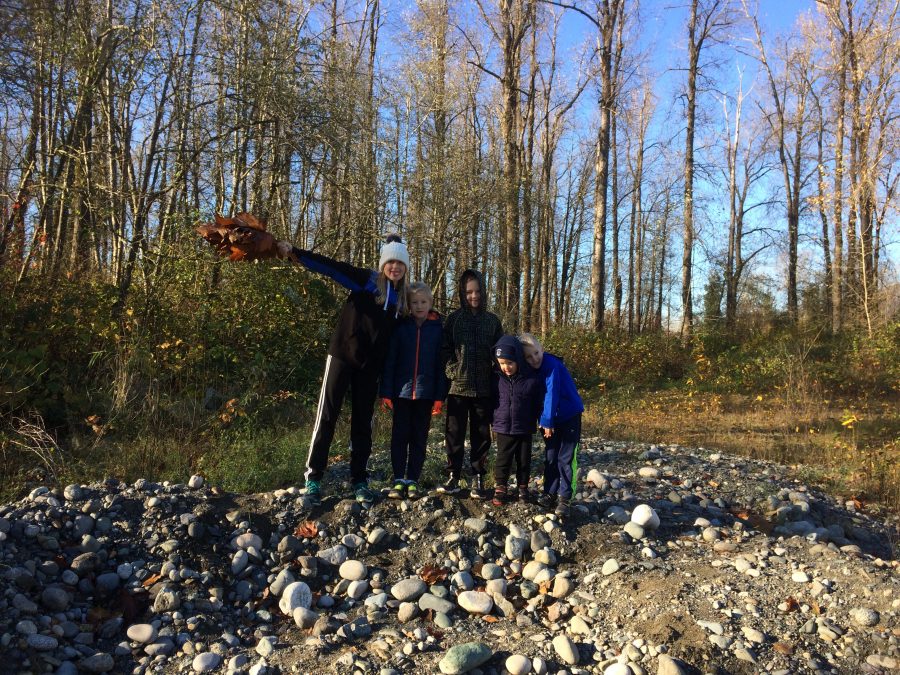 One time I even made them coordinate before we went out so this could happen :)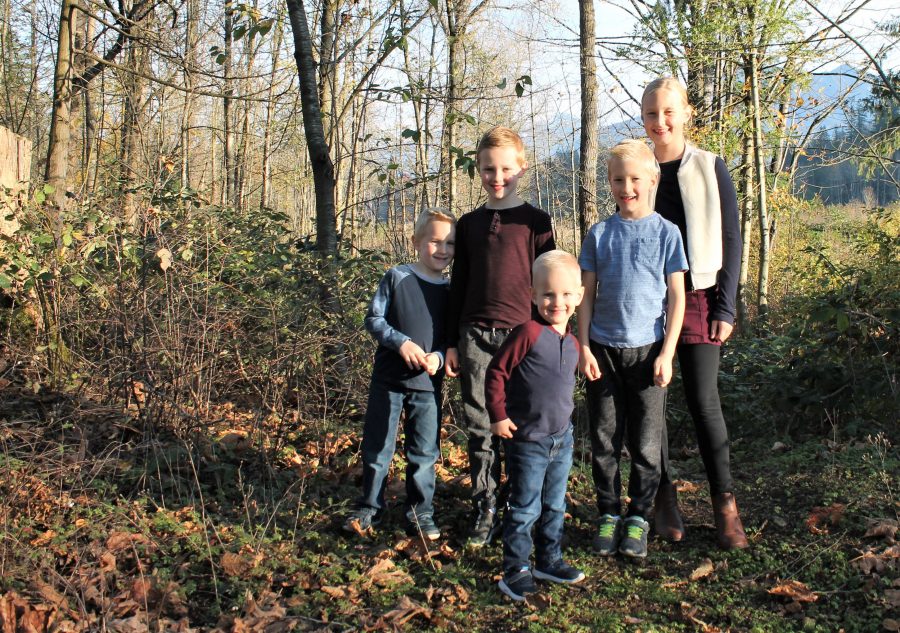 They are a beautiful bunch of people. And as much as I love them, taking care of them also makes me really love naps. The cat agrees completely, and shares my love of this particular sunbeam-infused napping spot. I hope your November has also had and will have plenty of naps.