After 2+ years blissfully pet-free, this little lady has wandered into our lives.
After hearing her story, and knowing how much my kids love cats, we had to take her in last week and she's quickly won everyone over. Deciding on a name everyone could agree on proved impossible, so we stuck with Tiger, which she had been called before coming to us.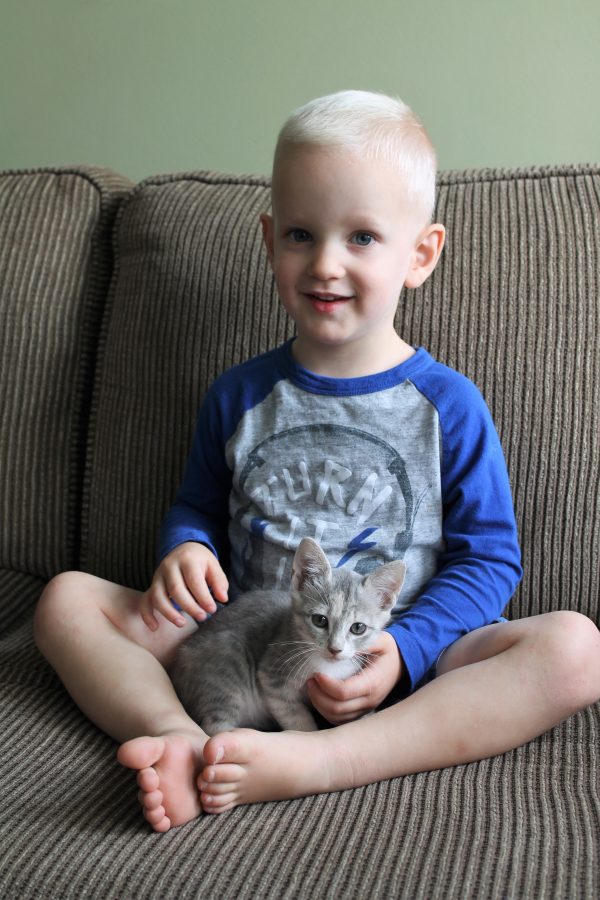 Our last cat wasn't the friendliest type, and ended up in a home where his hunting is appreciated and aimed at rodents, not my children. Since then, and supported by my cat allergy that developed a few years ago, I've been able to stave off requests for a cat. My kids actually don't even try for any other pets – I suggested a rabbit at one point, but met only wrinkled noses. Now that we've paved our backyard a dog is really out of the question, but a cat suits everyone just right.
I actually love cats. Quirky, choosy with their affection, largely sleepy with unpredictable bursts of wildness, independent and easy to care for – I feel like we have a lot in common :)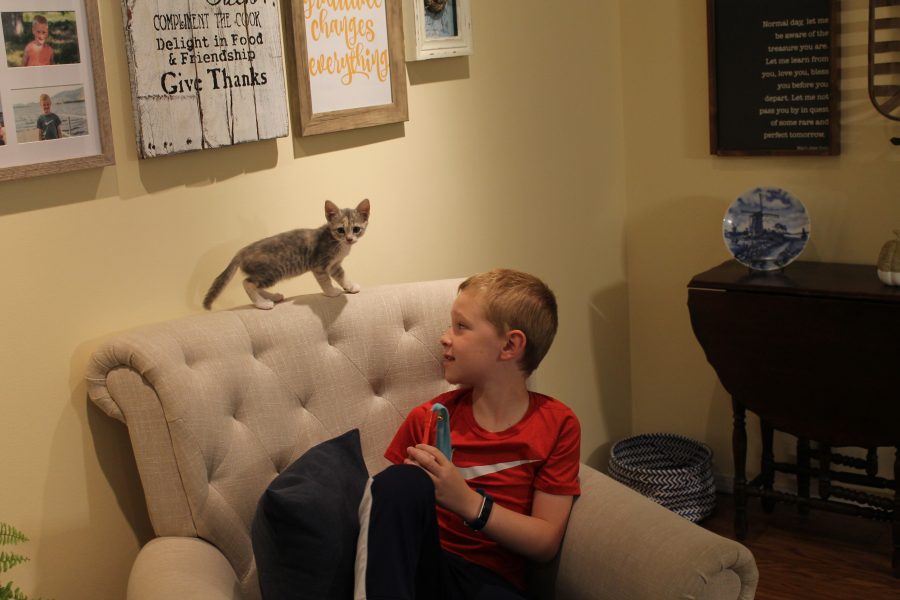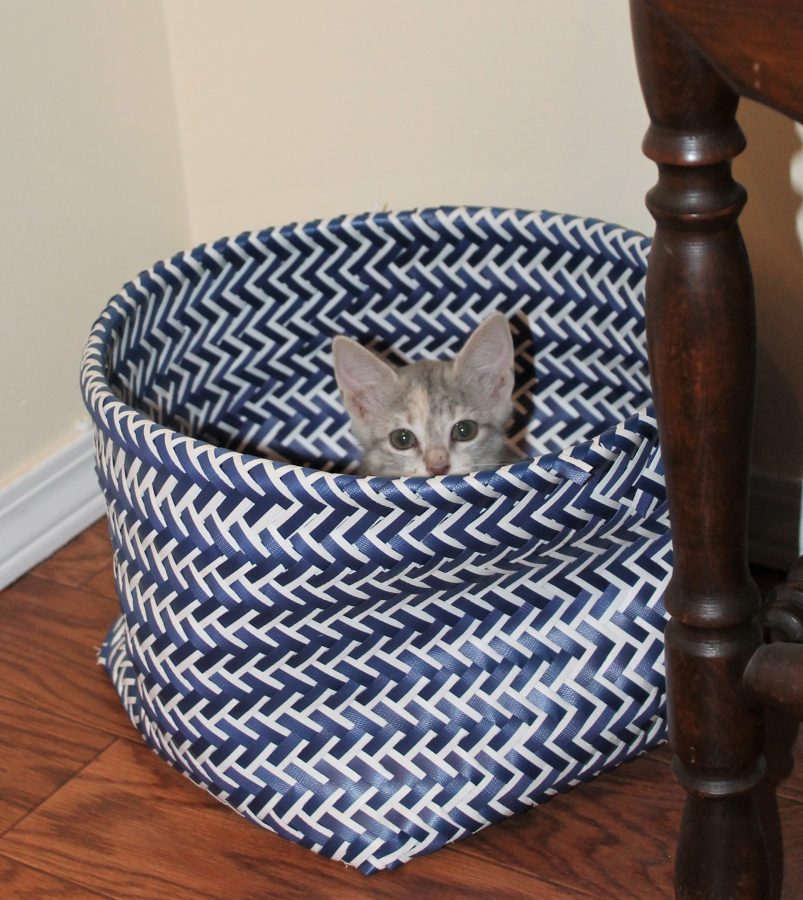 I'm kind of assuming my allergy will be forced to resolve if it's constantly around a cat – and so far, I think it might be working. To be fair, I don't have many cat privileges after accidentally losing her outside for a few hours the second day we had her, leading the kids to question my ability to care for it while they went to school. They are on a steady turn-taking schedule when they're home, with the exception of Gavin who prefers to watch her from a distance.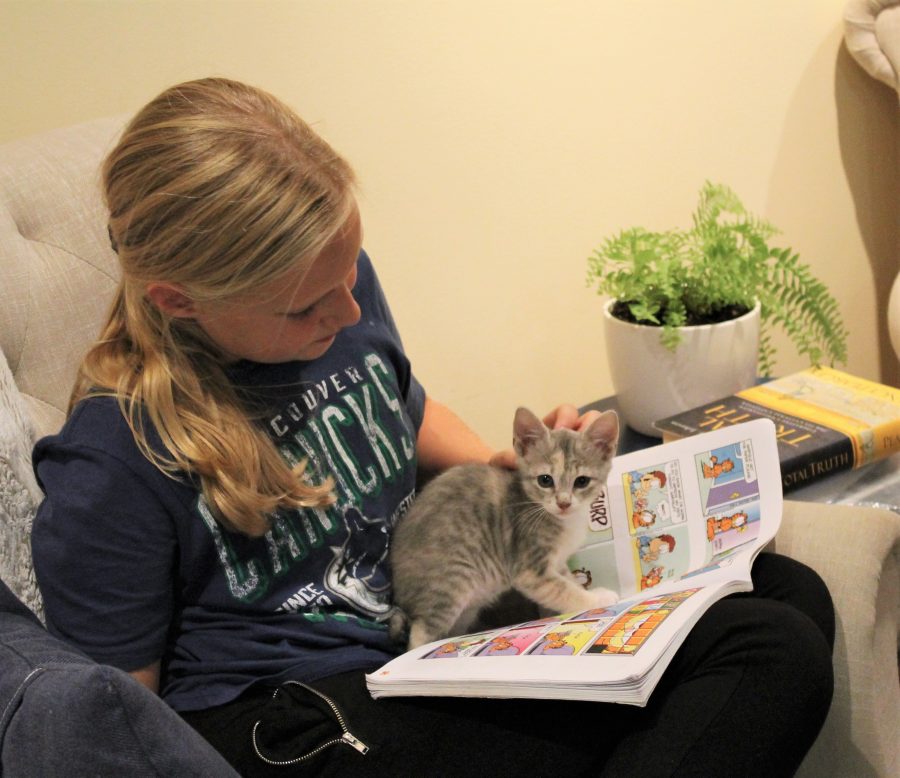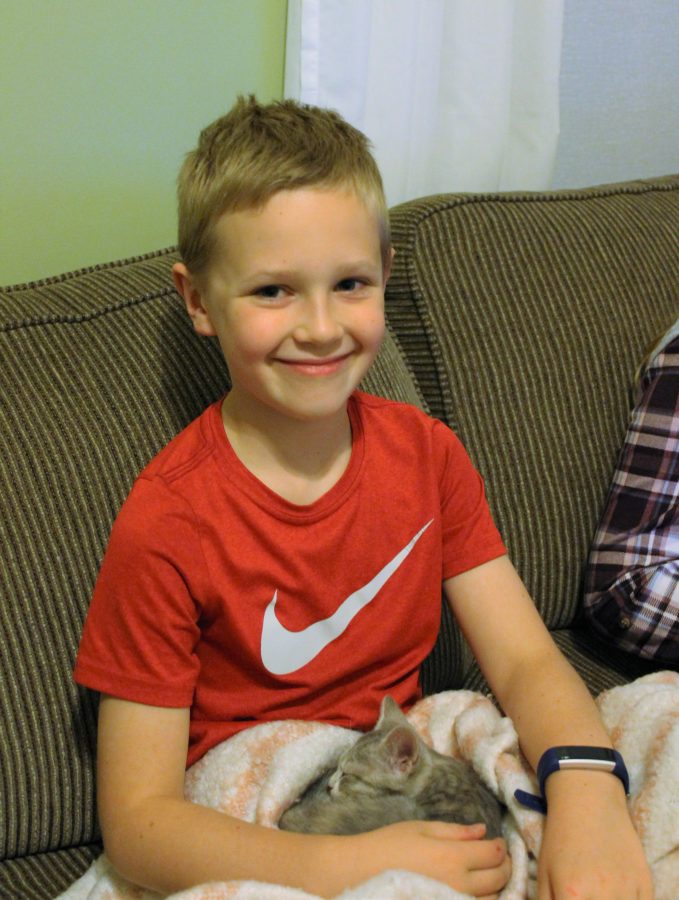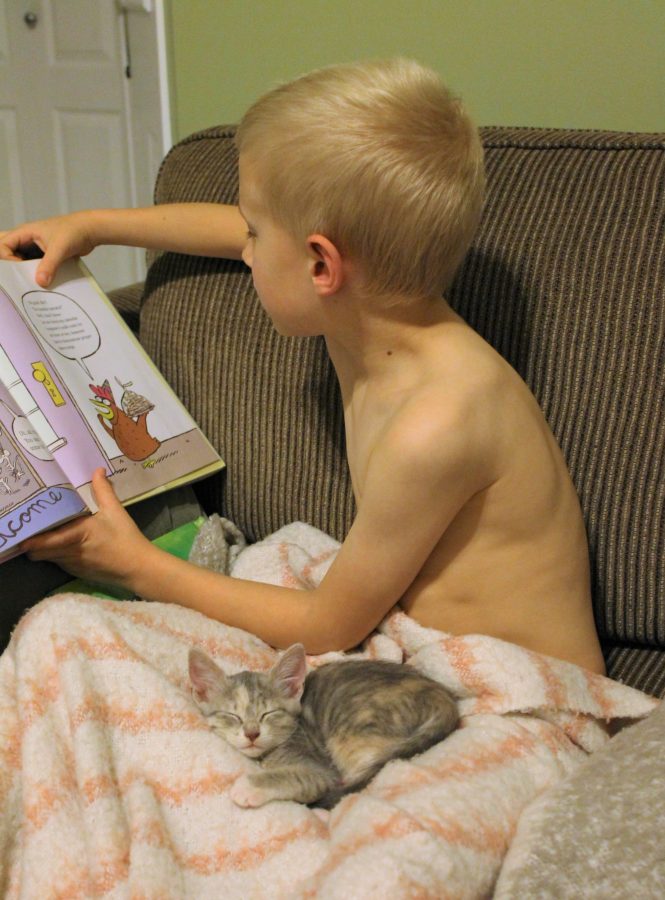 She comes running when we come in the door, watches out the window when we go to the bus stop, hurries to the kids when they get up in the morning, and follows Jack to the couch for a show after his nap despite how he holds her…I think she's going to fit in just fine.