I feel like I should say happy new year – that's what September always feels like to me! While I love the slow mornings and relaxed pace of summer, I also love routine, and September holds the promise of established routines, rhythms, and rest that I come to crave by the end of August.  That, and there's nothing like a chill in the air to rekindle my love of baking.
It certainly helps that my kids were all happy to go to school this year, and have so far adjusted really well. Don't be fooled by all those fingers in the picture – Jack is not quite sure what's happening and Gavin is trying to figure out which finger stands for "kindergarten", but I think the older three got it figured out :)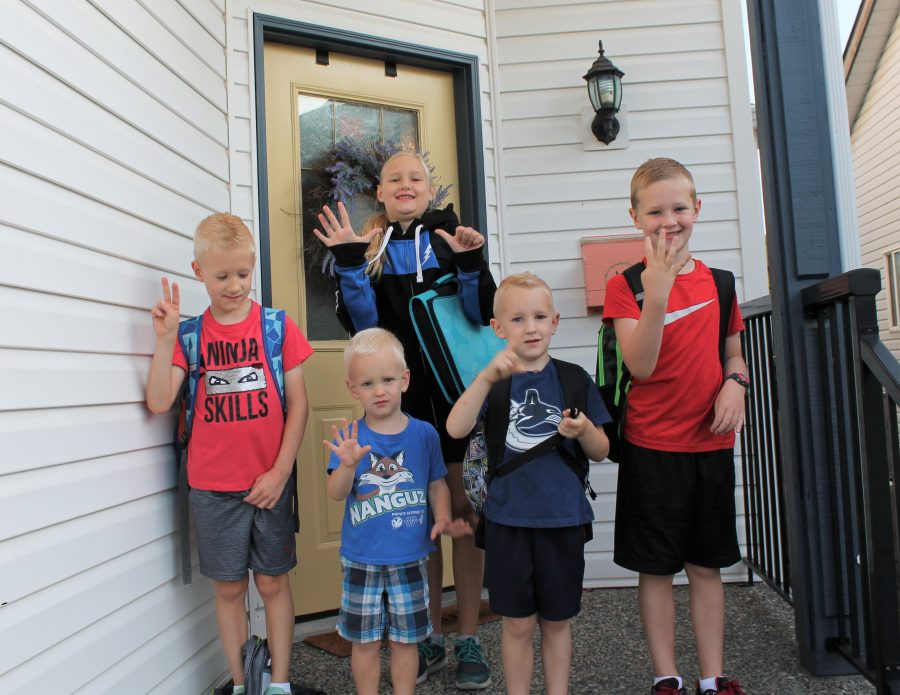 I was prepared for and expecting the worst – a repeat of last year's very rough adjustment for one that left everyone unsettled after school for months – but so far all that's happened is I have my meals prepped earlier in the day just in case, and time to chat when the kids come stampeding through the door every afternoon.
We always kick off the school year with a birthday for Kristopher, who is so easy to please and has the best faces when opening gifts, even at barely 7 am.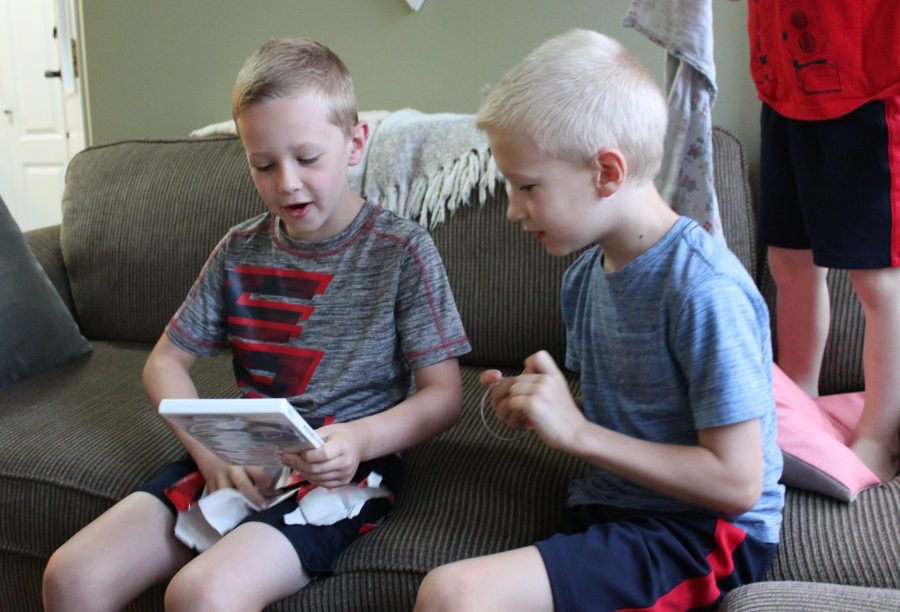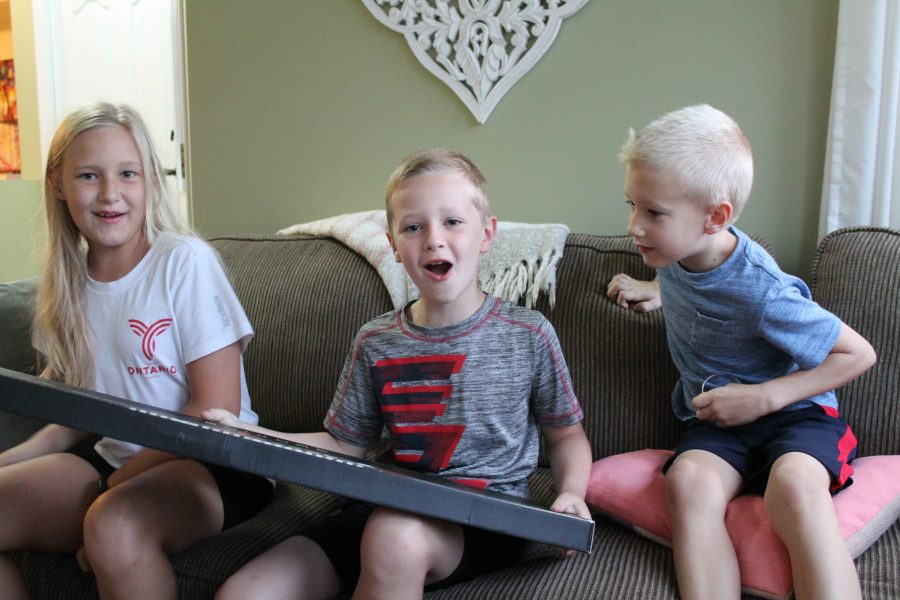 Thankfully no girlfriends yet :)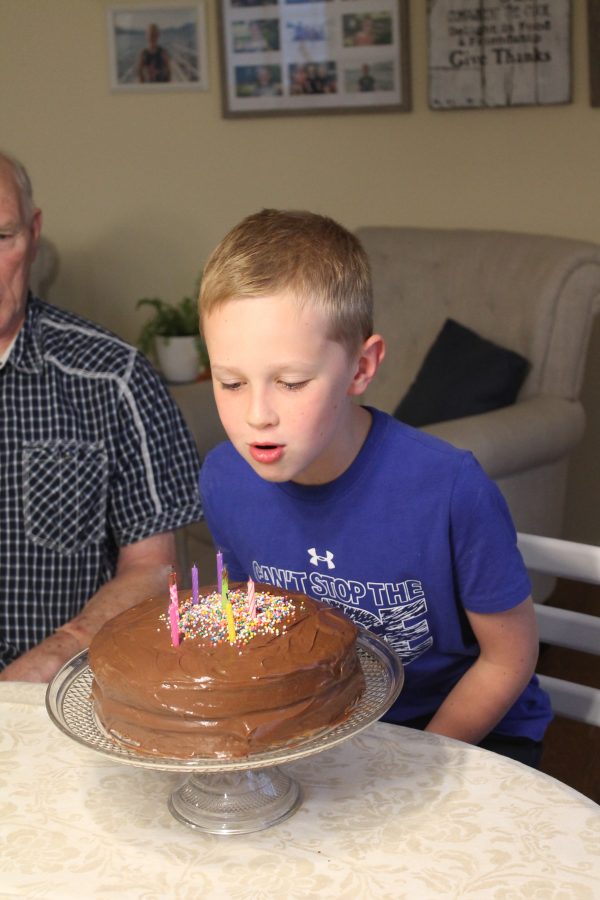 This guy is a great big brother, and generally very helpful, unless he's deep into a good book and doesn't want to be interrupted.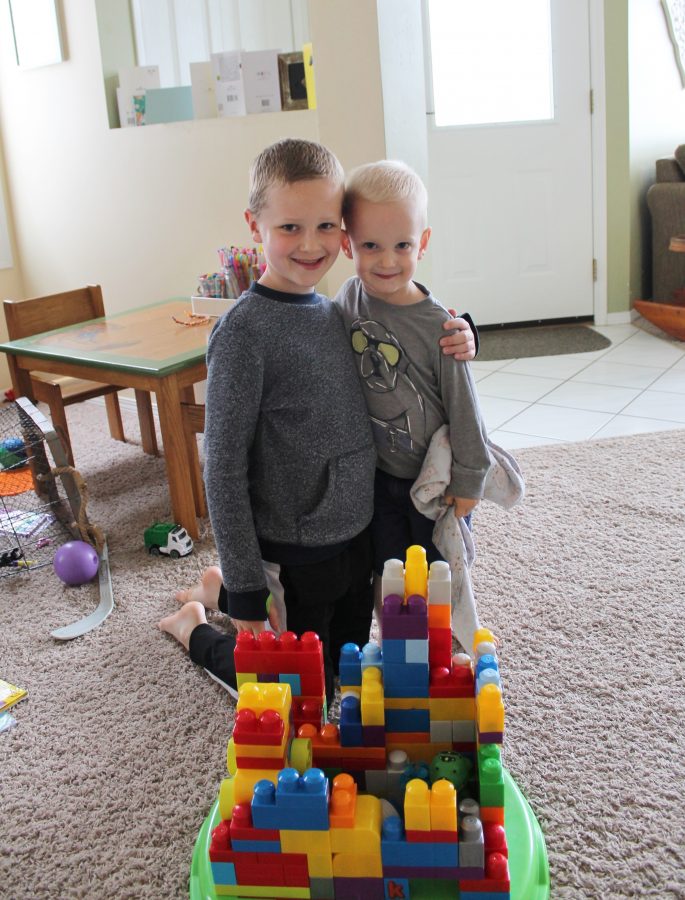 He loves reading, math, sports, games, and piano – and even faced some fears by playing in a recital earlier this year. At age 9, he can outrun me without breaking a sweat and has been known to beat me at both 21 and Dutch Blitz, two of my specialties. Today I'm supposed to join his class on a hiking field trip – we'll see if he sticks with me or meets me at the top :)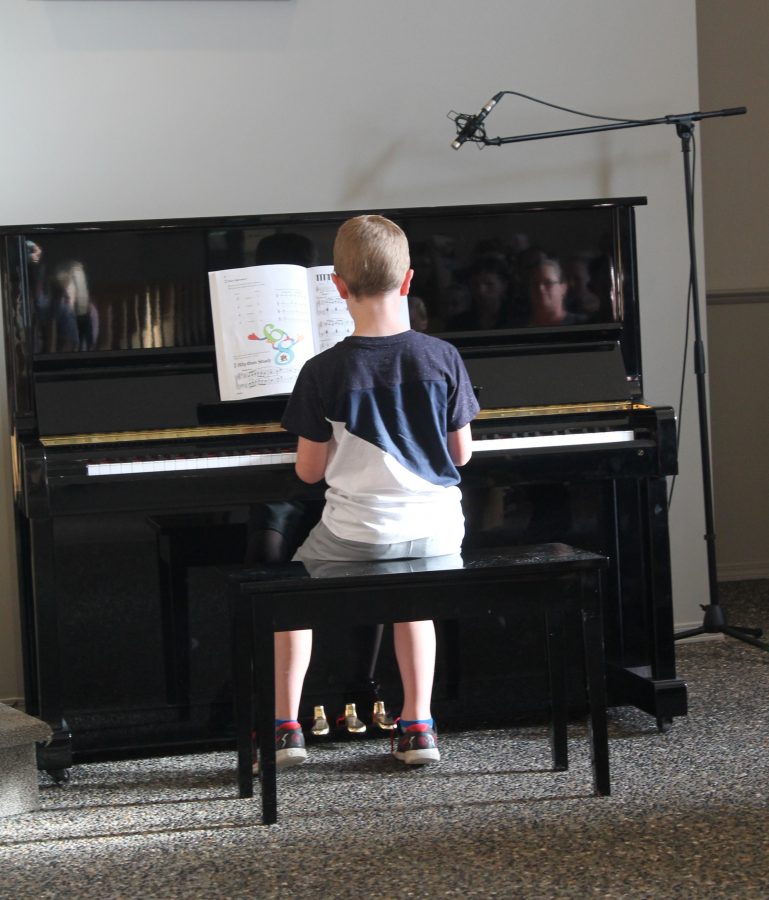 He is at that wonderful age where kids are great to talk to and fun to hang out with, but still very much kids – free, happy, and full of delight at everything from sprinklers to slingshots to ice cream.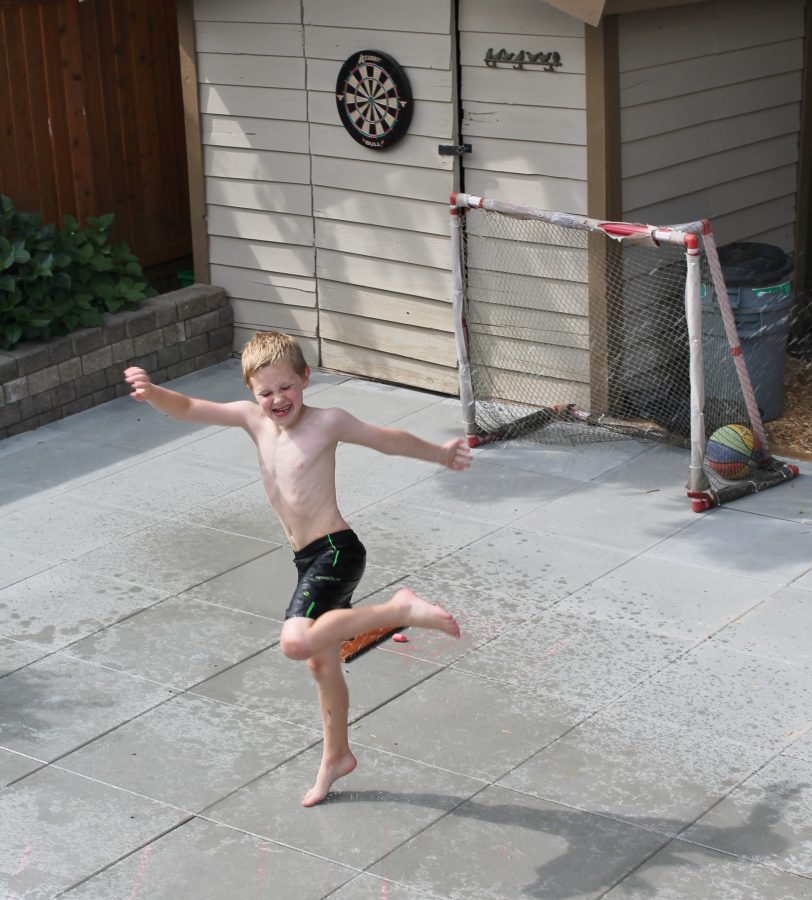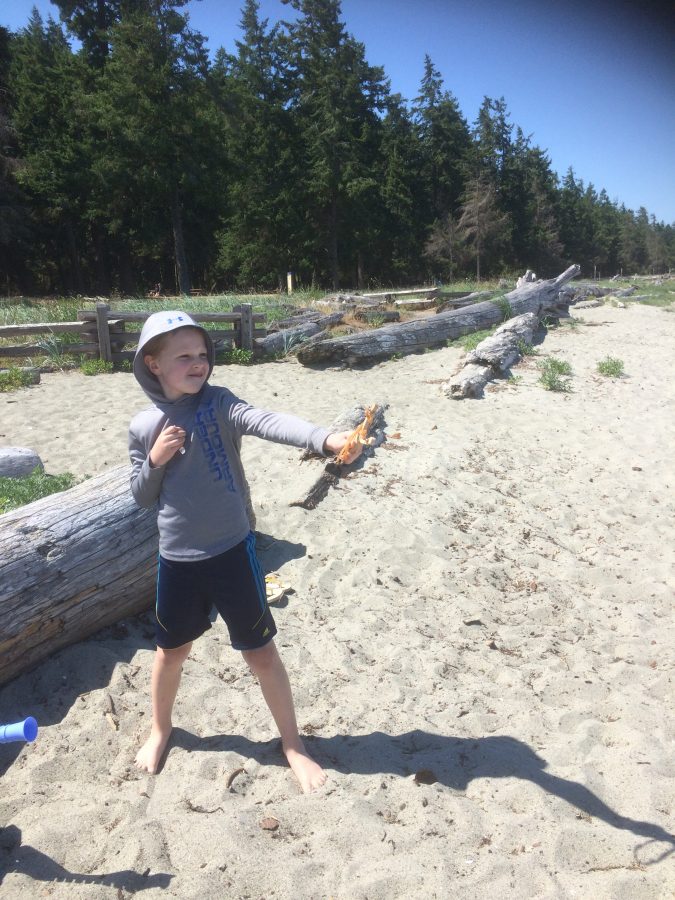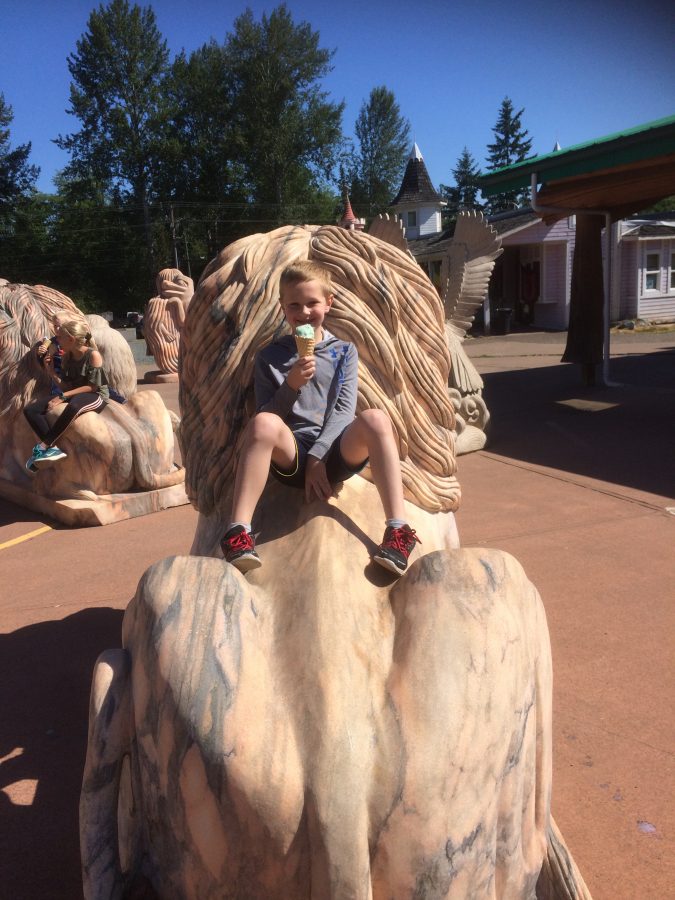 So thankful for this boy with the expressive eyes who has eased me into the life of a boy mom.