We live in a community where the government seems to have "park building" high on its priority list. Since moving here 4 years ago, we've seen at least 3 new parks go up within walking distance of our house, and these are in addition to the 3 or 4 we could already walk to!
With boys who love to be outside, and a small backyard, we are frequent visitors to most of these parks. And when the big kids are home from school and join us, we sure can take over a park fast.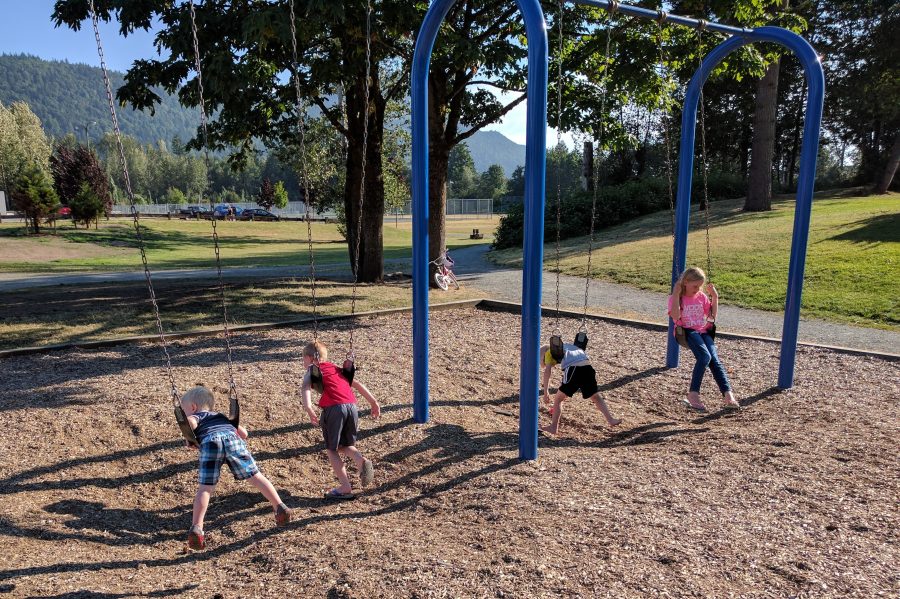 The skateboard park is a favourite for the kids, but not for me – I can only imagine how annoyed teenagers must be to find 4-year-olds running up the walls they want to plummet down, and 2-year-olds in their "soup bowl."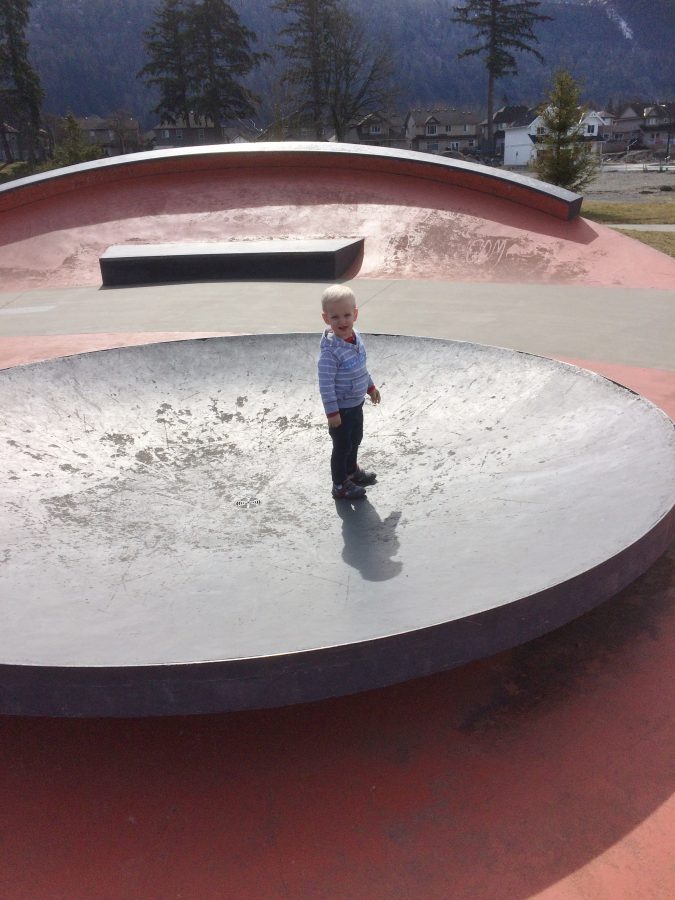 We try to save that one for early mornings, when we have the place to ourselves :)
Gavin has also recently mastered the two-wheeler, and with Jack getting pretty fast on his run bike I am seeing a day in my near future where I won't even have to push a stroller to the park – I'll just have to run to keep up!
I am so thankful for the opportunity to be home with these little people and able to take them to all these parks, and to live in such a beautiful part of the world that makes even my indoorsy self love look forward to getting outside.