The amount of development that happens in the first two years of life will never cease to amaze me.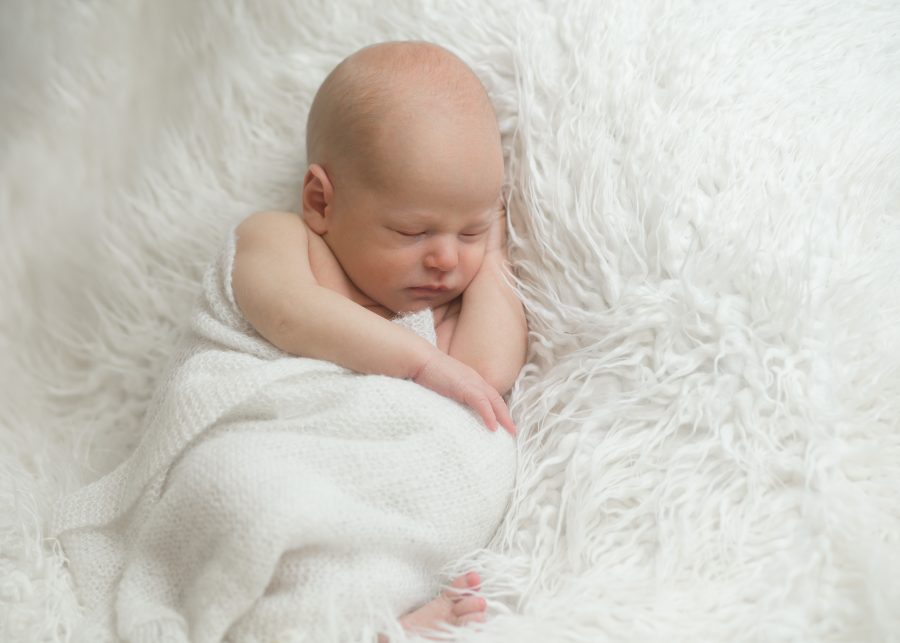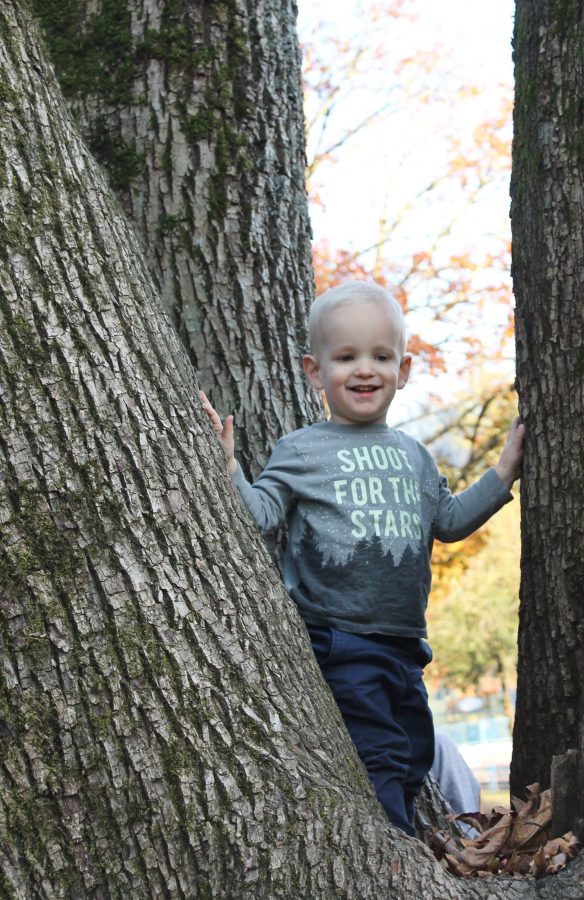 After making virtually no sounds for the first eight months of life, we were surprised and thankful when Jack finally learned to laugh, then coo, then suddenly started saying words at the end of the summer. Now, only 3 months later, he talks a mile a minute in reasonably understandable sentences and is absolutely oozing with personality, egged on by all his siblings who still think he's the cutest thing since teacup pigs.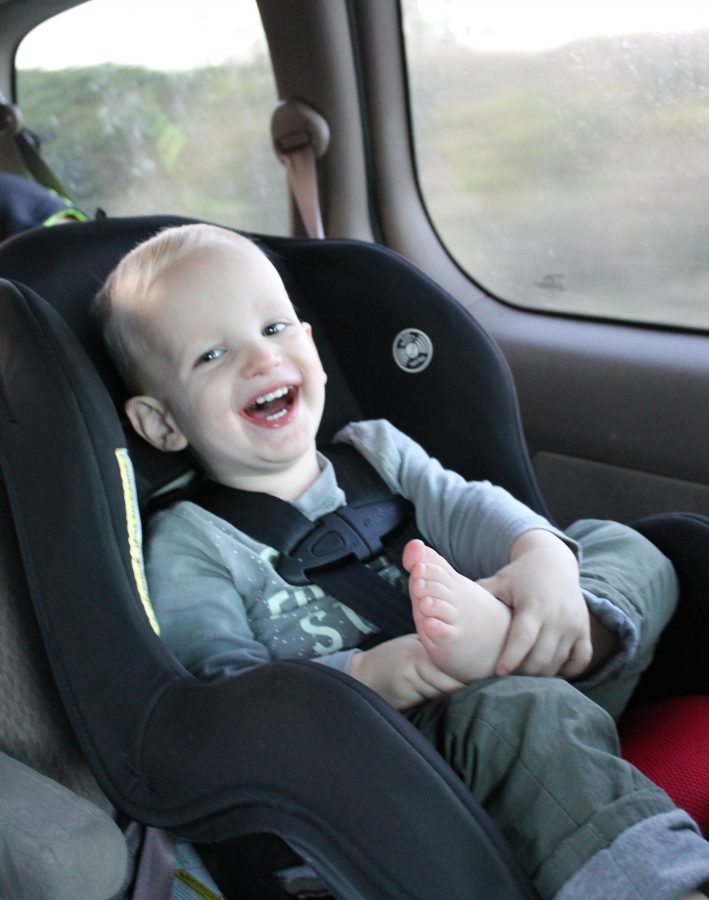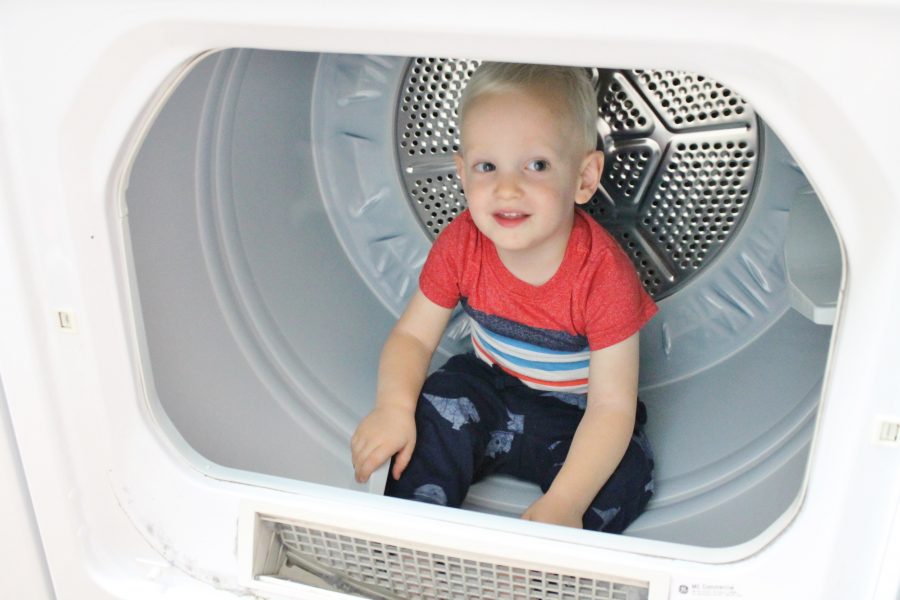 In typical toddler boy fashion, he keeps us on his toes, running into any traffic he can find, pushing stools around the kitchen to climb to new heights, swinging from the monkey bars at the park, and trying to climb trees after his siblings.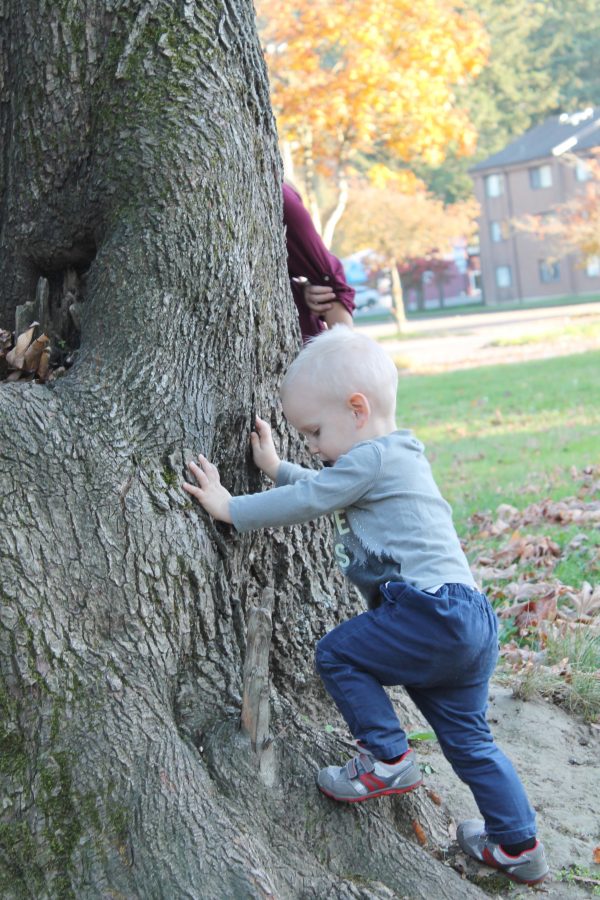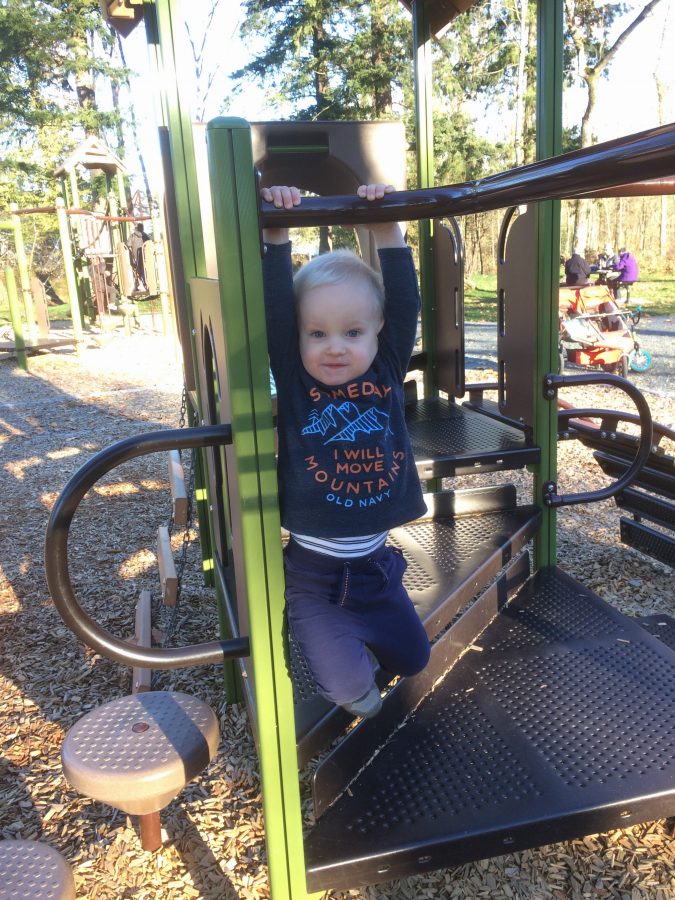 He has slept through the night for about one month total in his life so far, and has since given up on that brief wonder and now loves nothing more than coming into our bed for half the night. While I look forward to the day when I can roll both ways and flip my pillow with abandon, it IS pretty sweet to see how settled and happy he is tucked between Dad and Mom…and honestly, just way less work than trying to settle him back down for ages in the middle of the night in his own bed. Gavin is a little less impressed, as his regular visits to the same place have been dramatically curtailed :)
Daily, Jack takes Carl by the hand and says, "Snuggle on chair, please?", or interrupts me making dinner with an insistent tap and, "Mommy hug on couch a minute." Neither of us can really say no, so productivity is down and snuggles are up…he won't be a baby much longer :)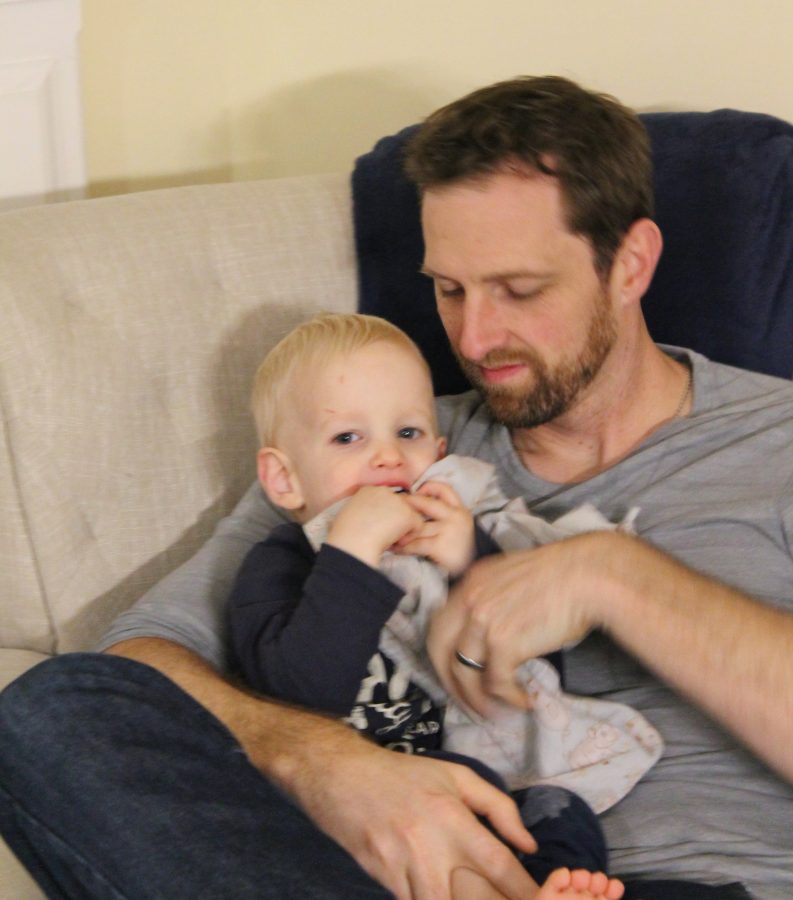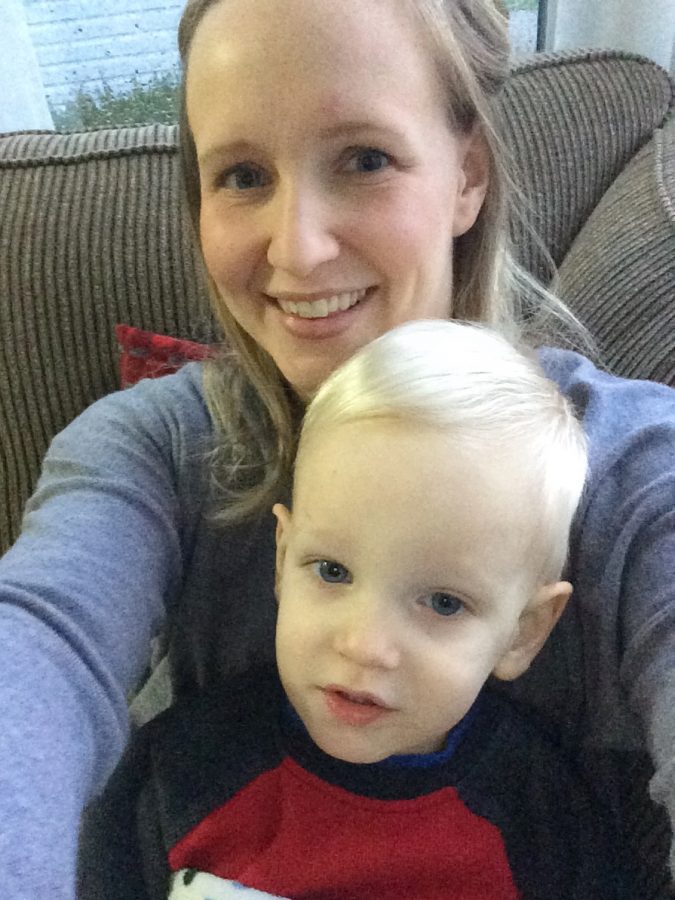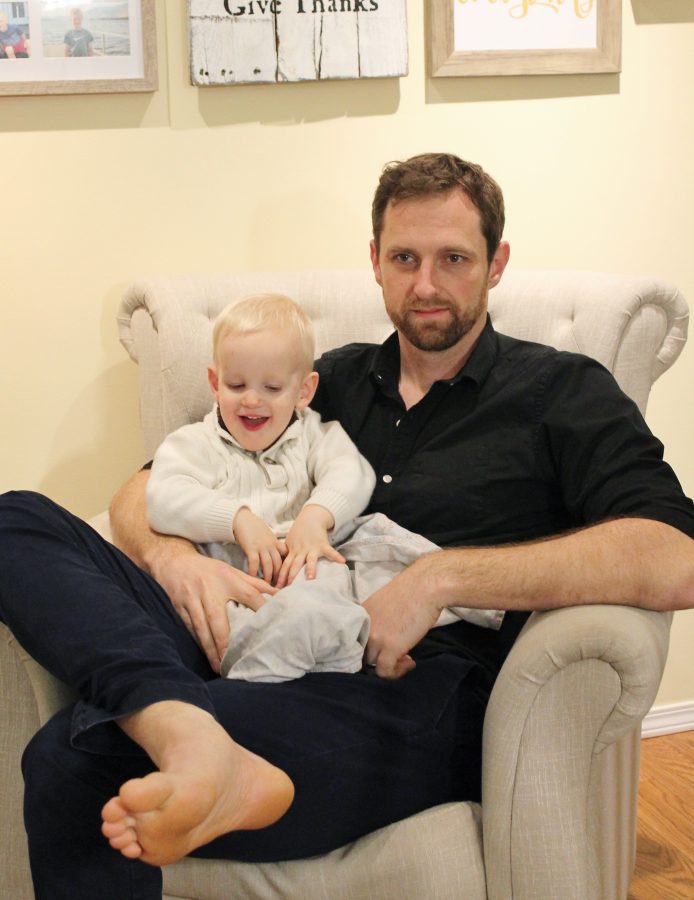 As he sleeps less and wants to do more, we've finally braved painting while he's awake…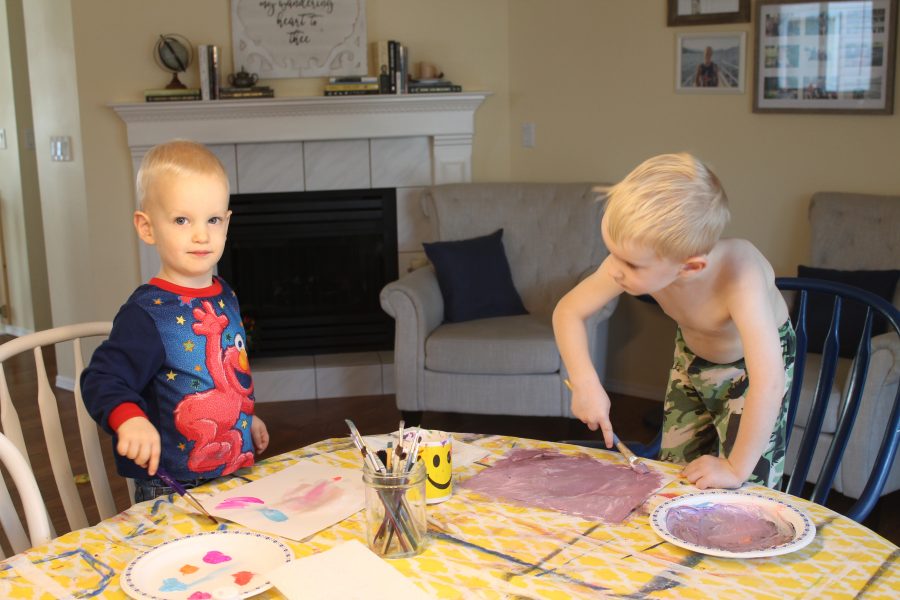 …and baking with him is now more fun, as he gets the concept of waiting to dump things and keeping the stirring utensil in the bowl instead of waving it around. Progress!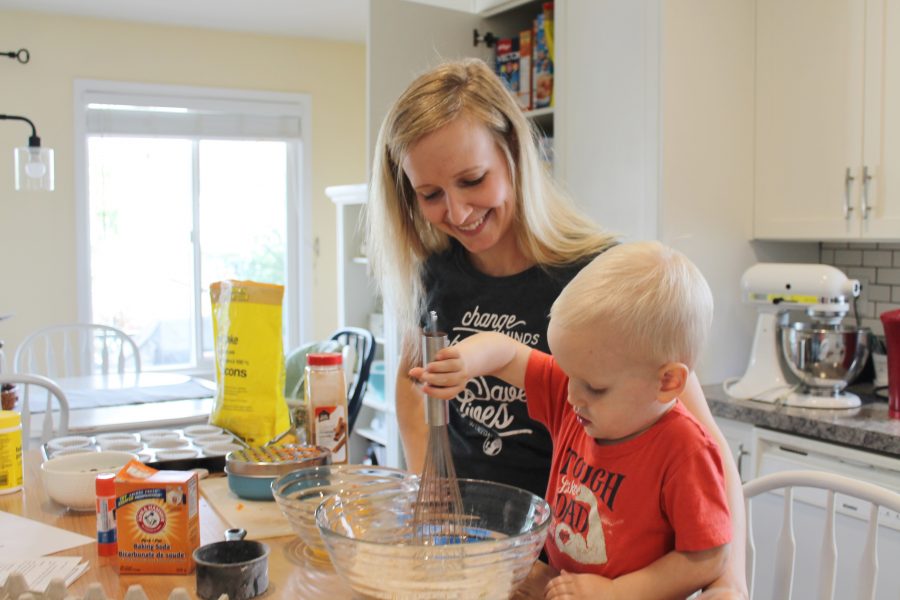 He also has a gentler side that loves his hand-me-down doll, story time, bottles before bed, and after-nap snuggles and TV with his big brother.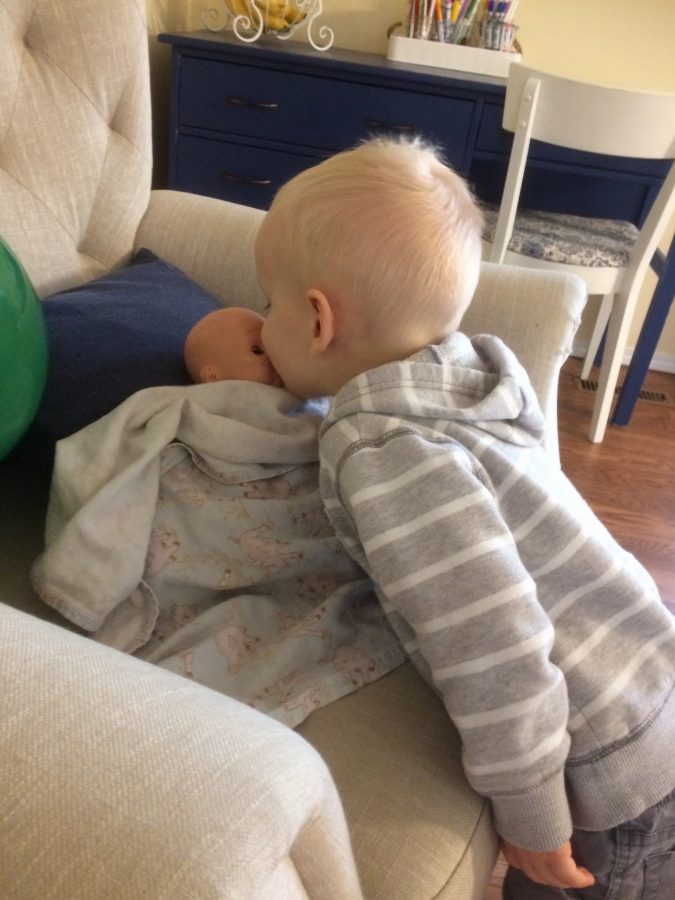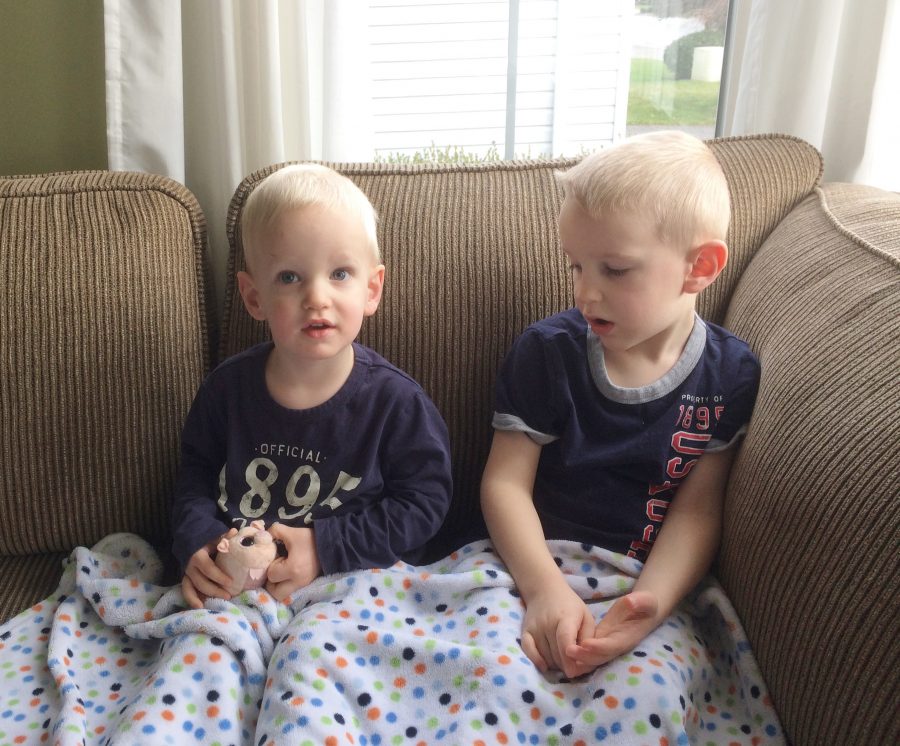 Present opening with four older siblings means a lot of help and advice and haaaands.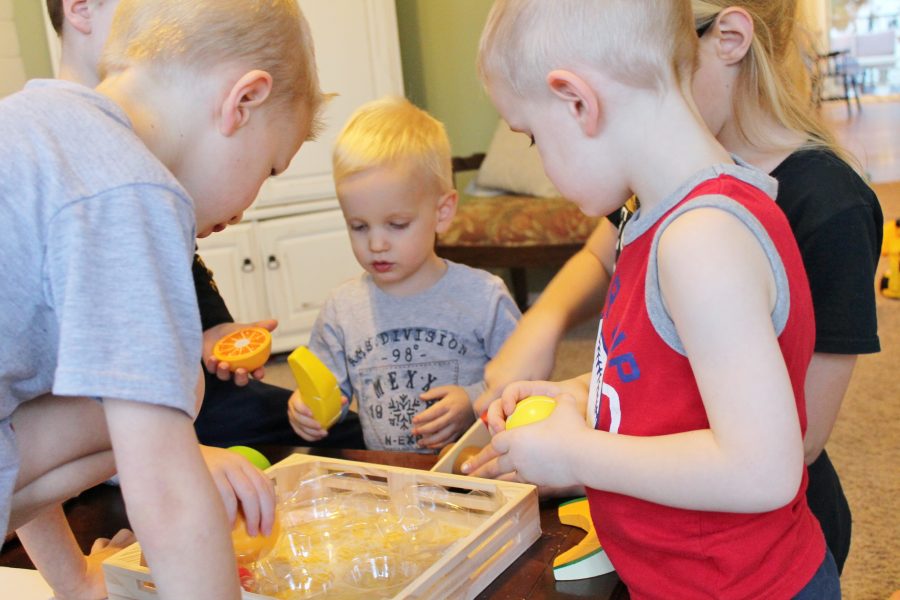 The velcro food proved to be exactly the hit I thought it would be.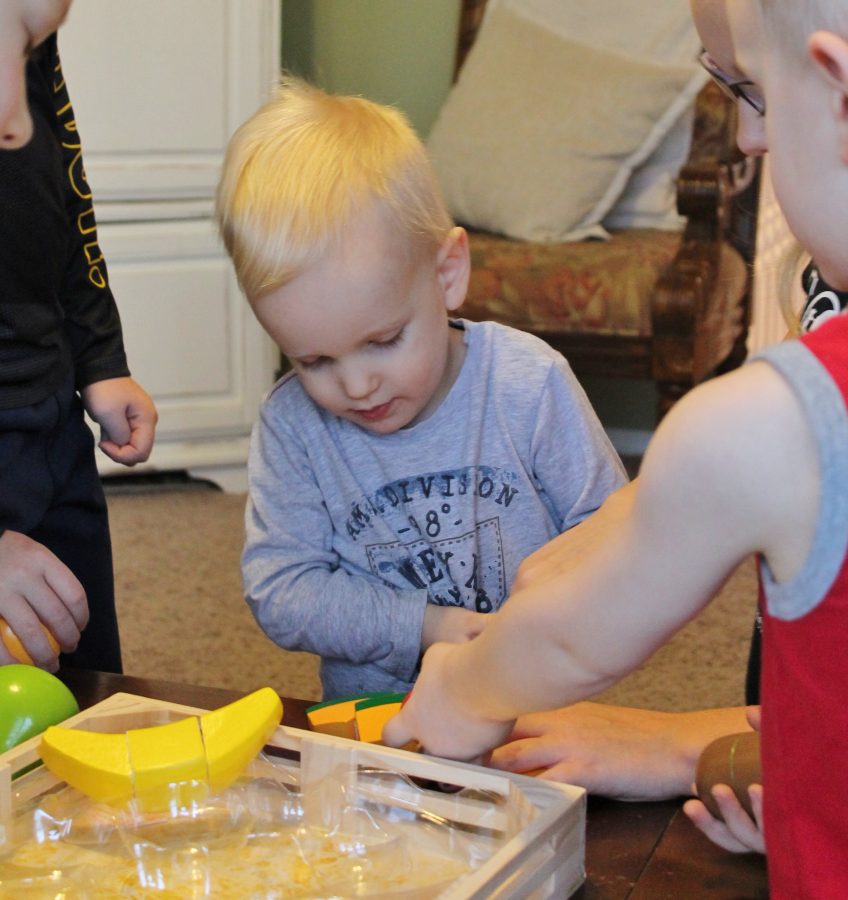 So much adorable focus.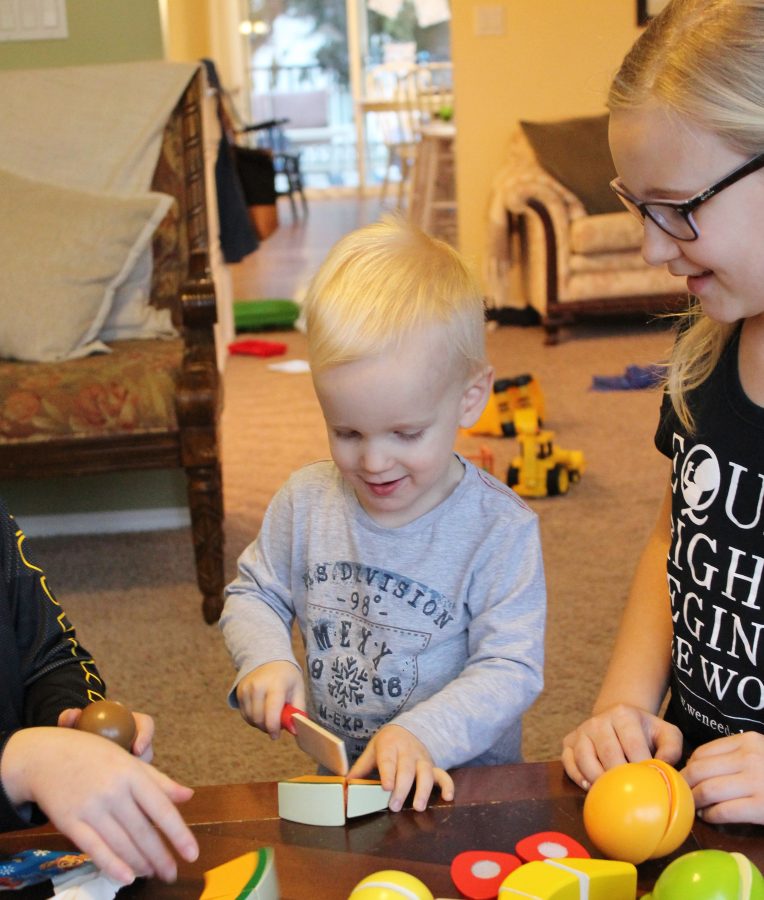 The cupcake called for a fork, he figured.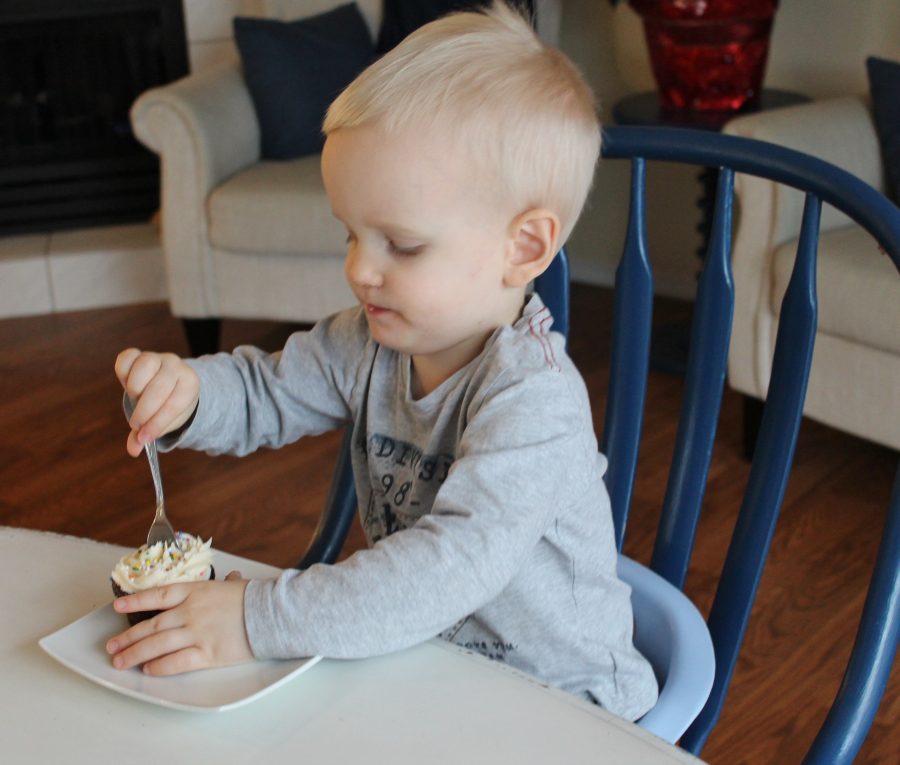 It's one of his favourite words, "fork", and not one a toddler can reliably say appropriately.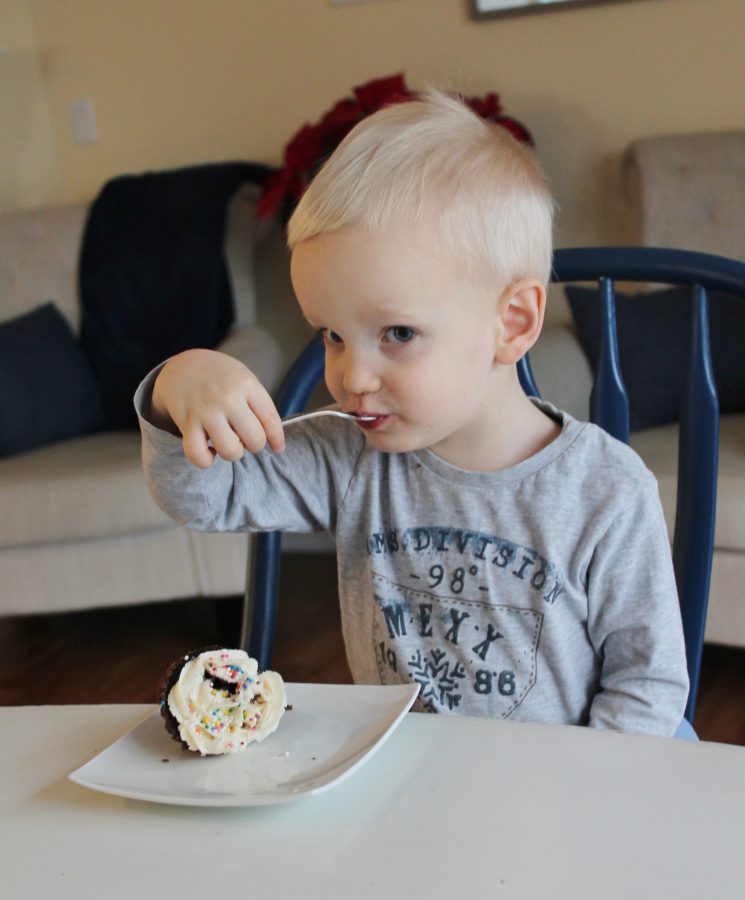 We were pretty daunted at the idea of five kids, (or two, or three, or four, for that matter ;)), but God has graciously provided energy for each day, and the confidence that He loves and cares for our children better than we ever can.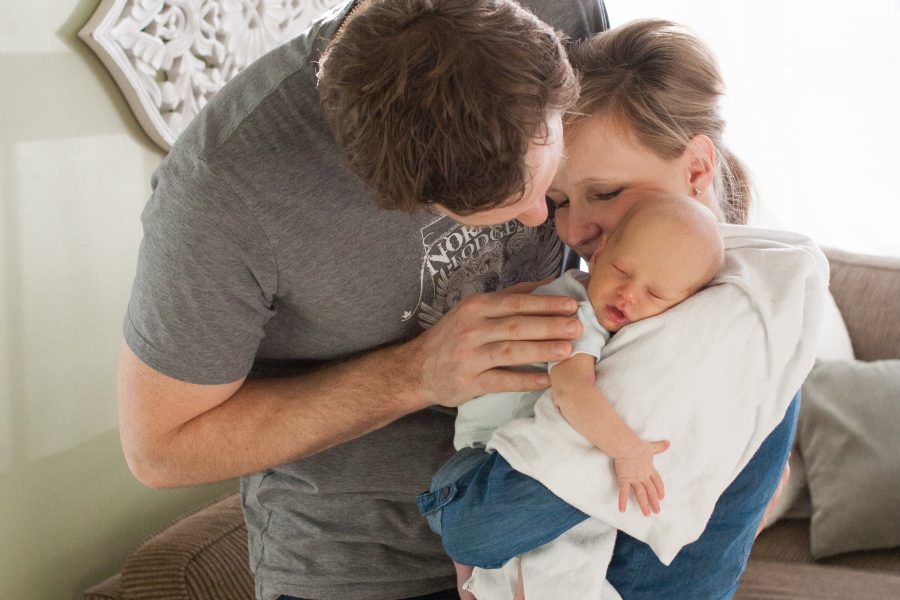 We are so thankful for how far this little baby of ours has come, and are loving watching him grow and change and make us smile every day.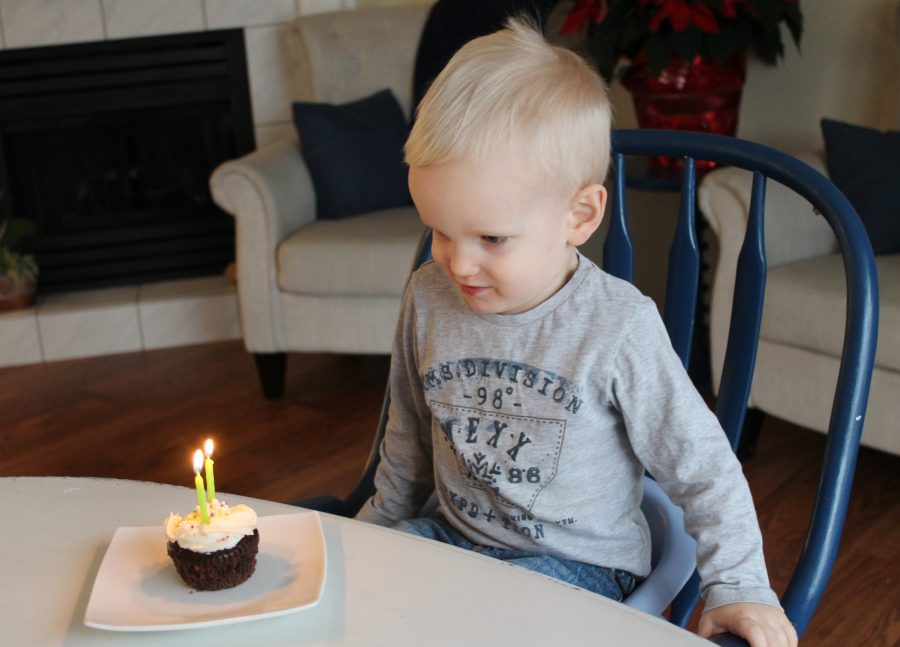 Jack-Jack, you are so loved.