I love everything about Christmas. We have such an incredible reason to celebrate – God became man for us, knowing how sinful we were, would be, and are, knowing how difficult and painful the road as a man would be. There is no greater love than this, and no greater reason to celebrate.
When Jack was born, almost two years ago, I considered him my Christmas gift that taught me to slow down and breathe in the season. Due to give birth in January, my fridge was stocked, my to-do list was long, and my calendar was packed for the Christmas season. Then, three weeks early, with no name yet picked out for him and not quite ready to breathe on his own, Jack's surprise appearance brought all our other plans to a halt, and I had so much quiet time to sit and be thankful. There was something about holding a brand new, helpless baby at Christmas that made the Christmas story come to life all over again, with a power that brought tears to my eyes.
Granted, I can't count on those hormonal, sleepless-night mood swings every Christmas (nor do I want to :)), but I wrote it all down then in hopes of holding onto that feeling every Christmas. And it definitely came to mind this weekend, as we pulled out the Christmas tree, loaded the coffee table with appies, and made the house a little more magical.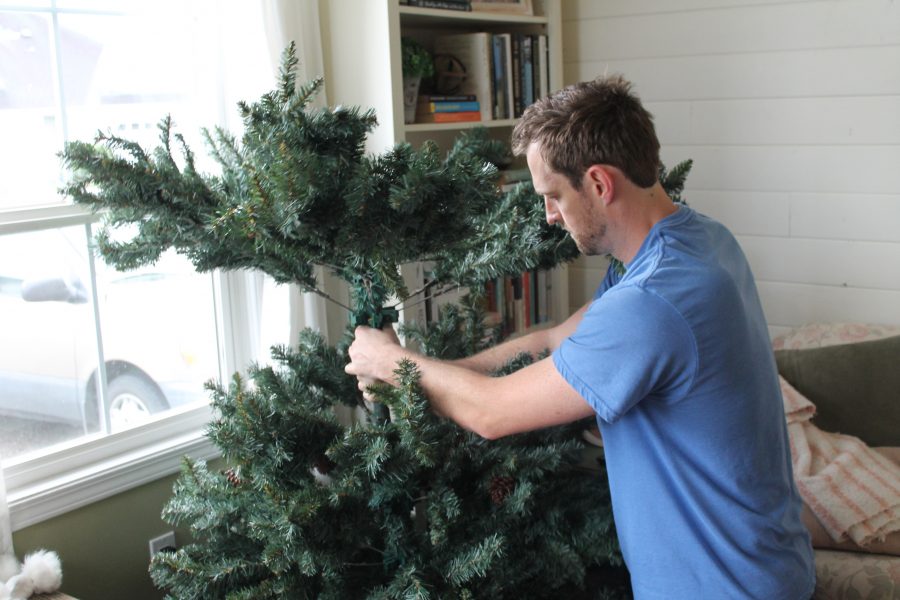 As you can see, it's real life. Carl started out stubbornly trying to get the bottom of the tree to be the middle of the tree, the vacuum is in the background, Gavin paired his favourite neon orange shirt with his favourite red shorts, Theo is wearing a sweater with no shirt underneath because the inside of the sweater is his favourite feeling, Jack has a bruise in the middle of his forehead from falling down the stairs with a Santa hat over his eyes , and I still don't know how to take a decent picture of the finished product that captures just how beautiful it is.
The kids still called it "the best day ever."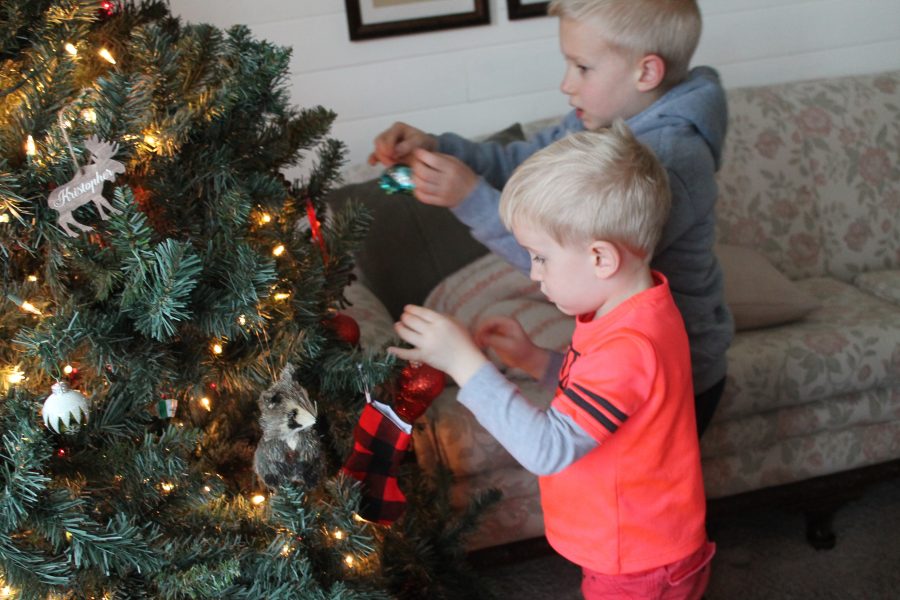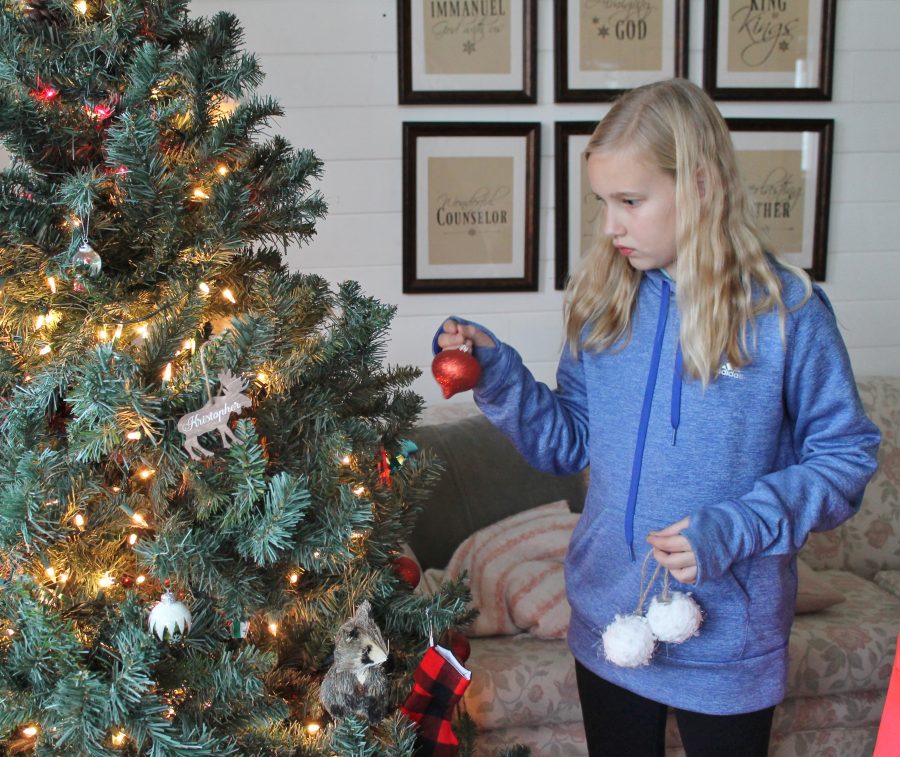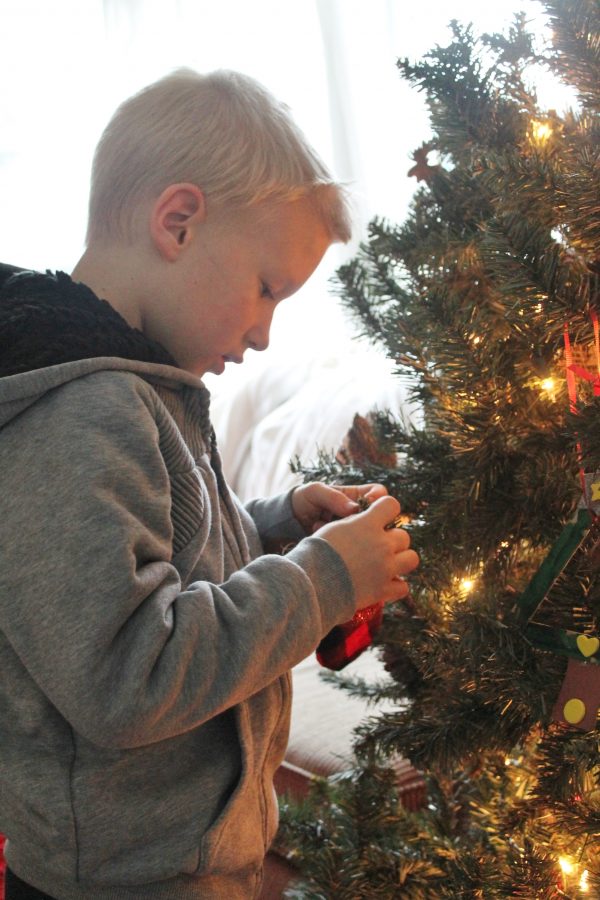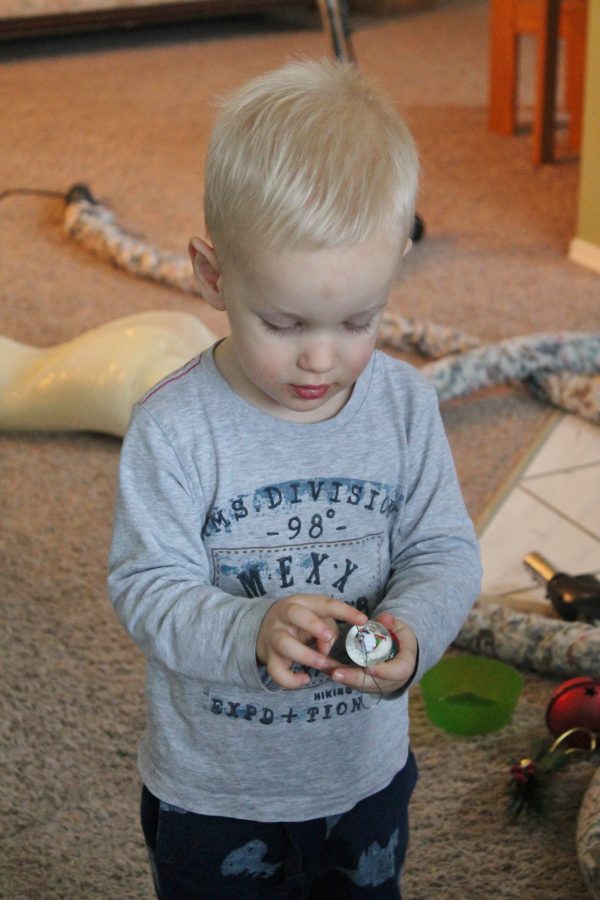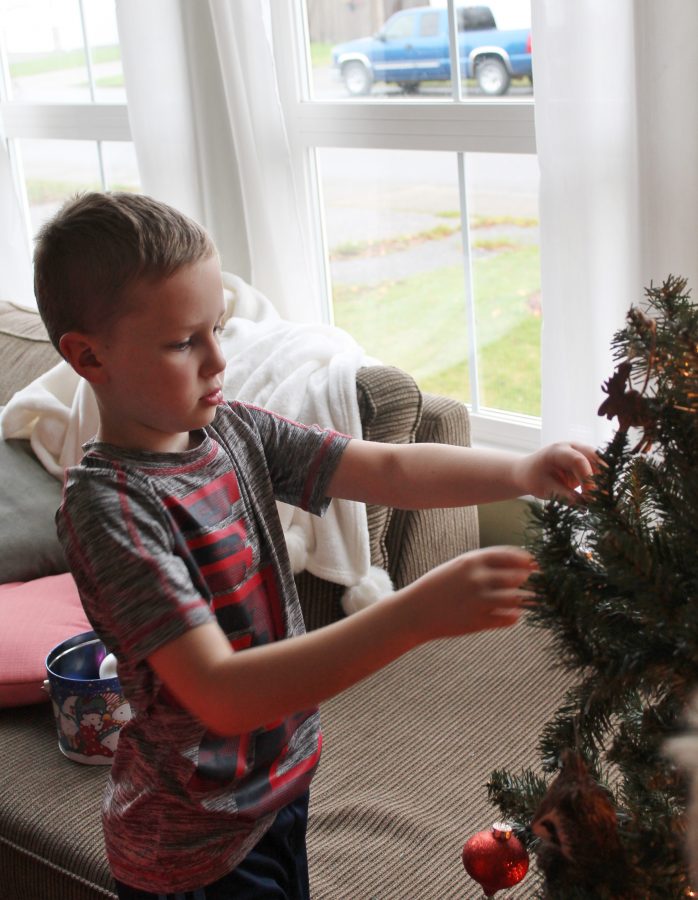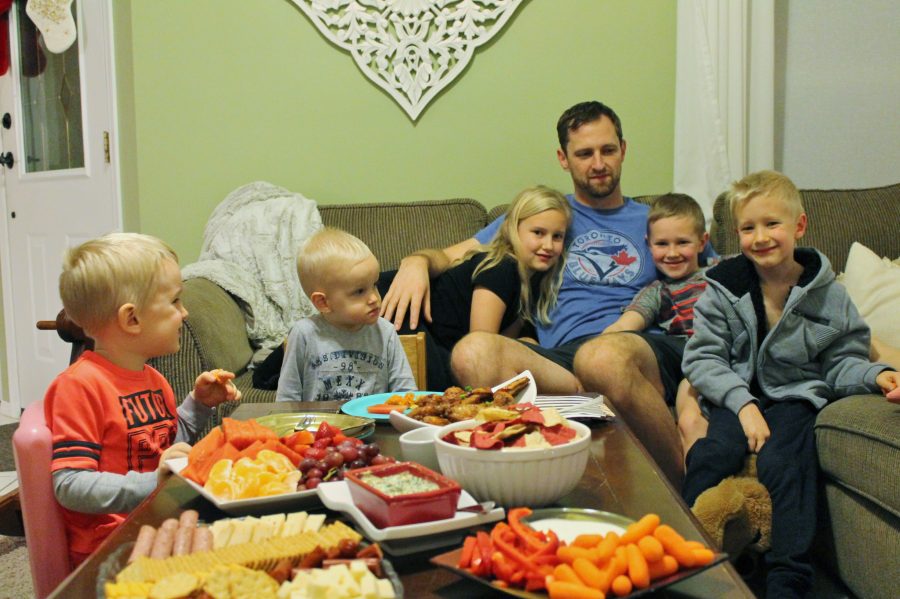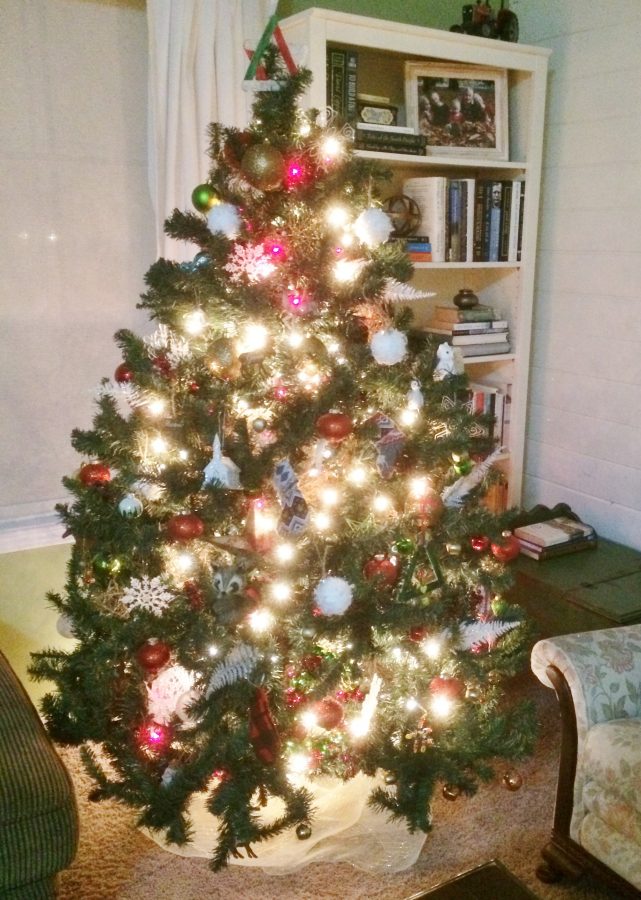 Christmas has snuck up on me too many times, with all my best advent intentions working up to total failures, both on a personal devotional and family engagement level. It's too easy to get caught up in checking the list of good traditions, and leave no time or mental space for what is best: time with the God who makes this season worth celebrating. May your Christmas season bring to mind miracles far beyond what any of us can capture in even the best of moments.