I'm very much a fairweather adventurer, so when an indoor pumpkin patch opened up nearby it was high on my list of fall plans. With weekends somehow disappearing before our eyes, we picked up the kids from school on a random Tuesday and headed to Harvest Glow.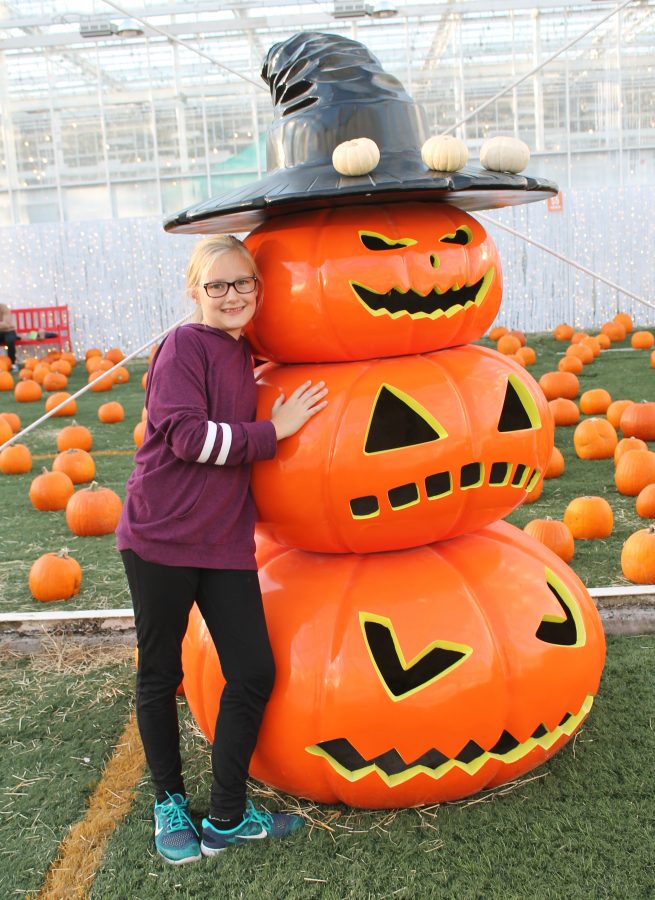 This place was clearly designed by someone who has kids, and knows kids. The pathways are wide and well-lit so you don't lose anyone, the fun is closely spaced so they never have to run too far ahead, and there's something for everyone.
Pony rides for the horse crazy!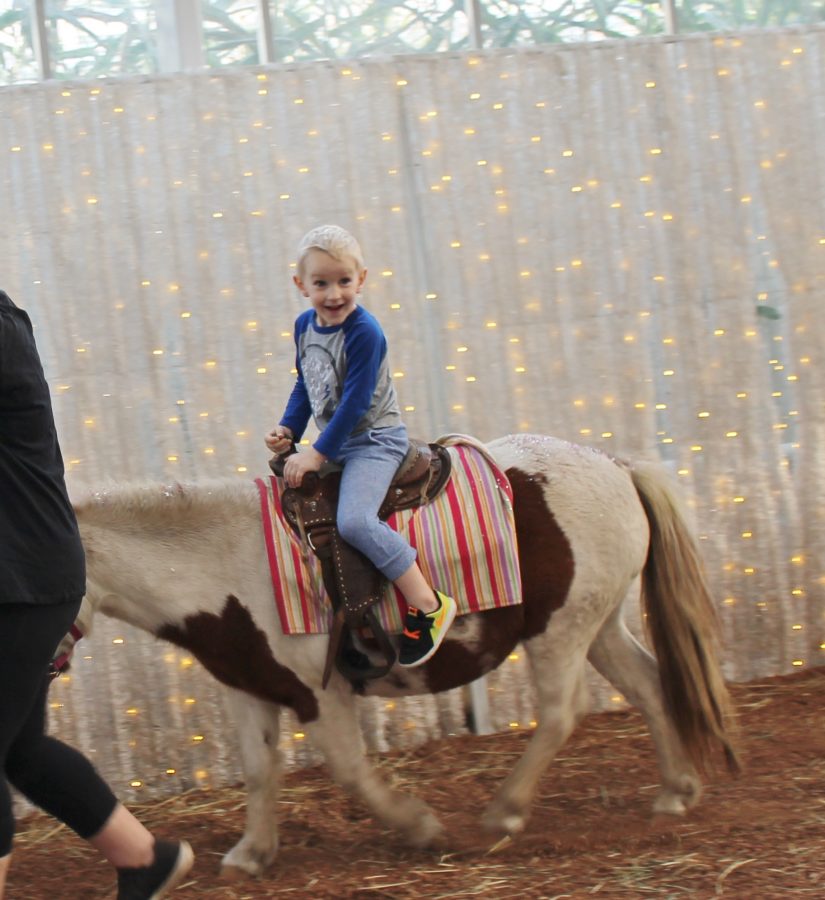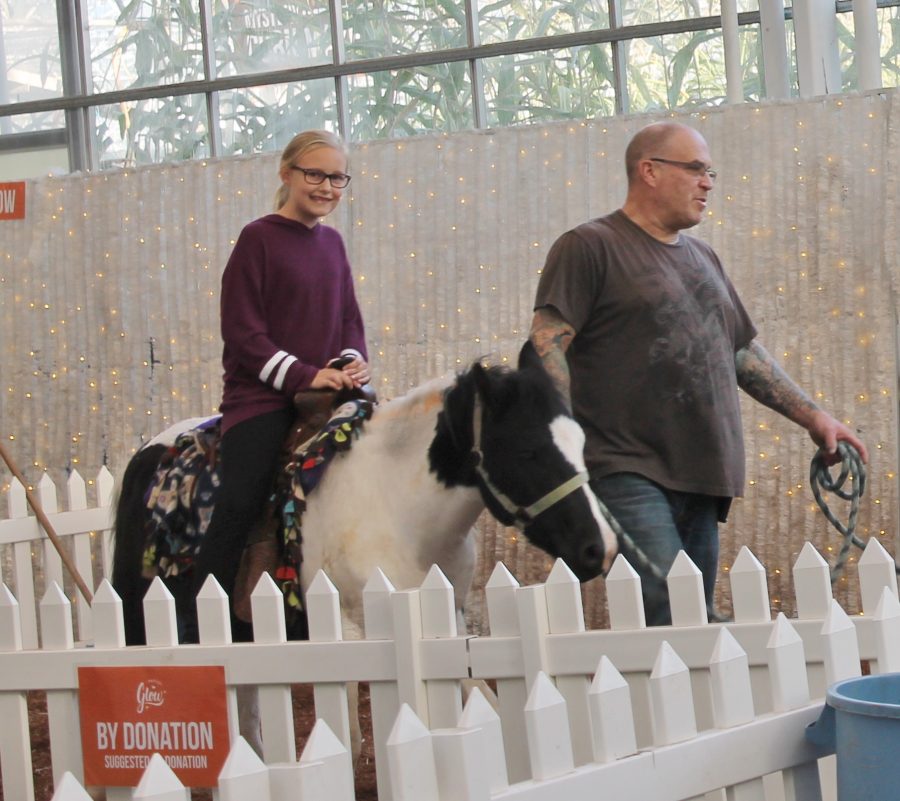 Face painting for the first of my kids to ever be interested in having his face painted! Look at that sneaky little fox face.
(Me, every few minutes after when a decision needed to be made: "What does the fox say?")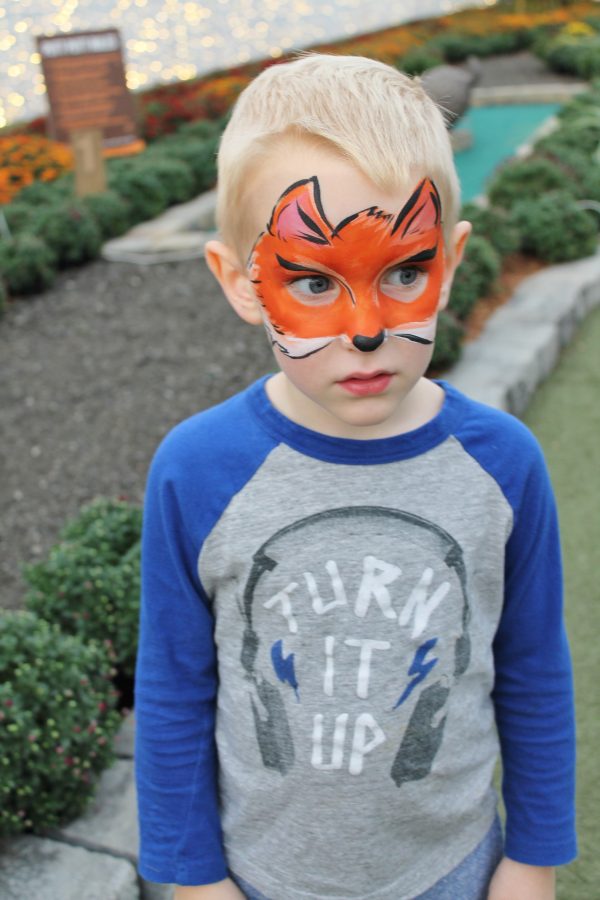 LED swings!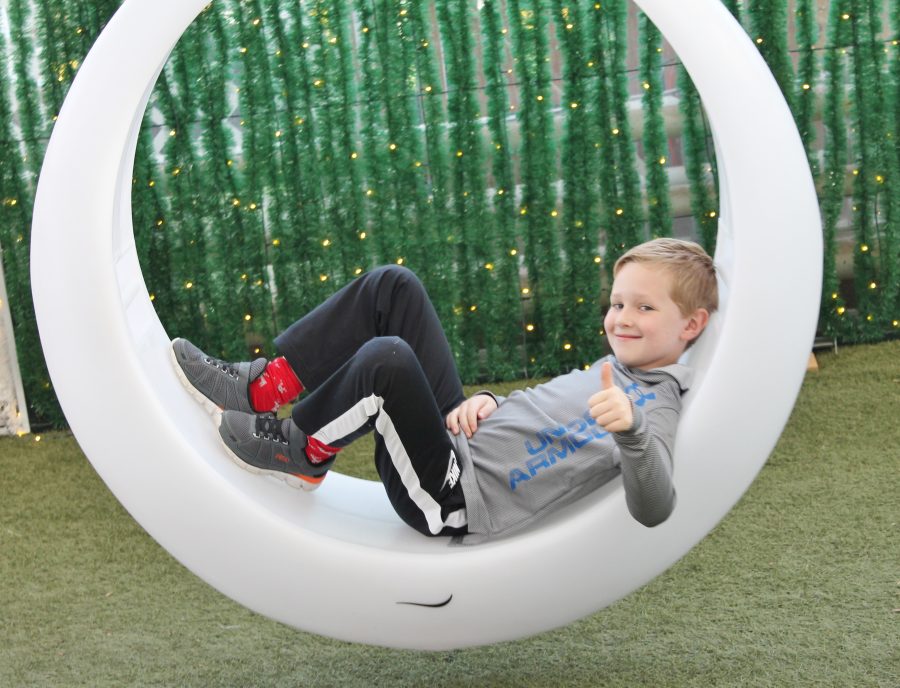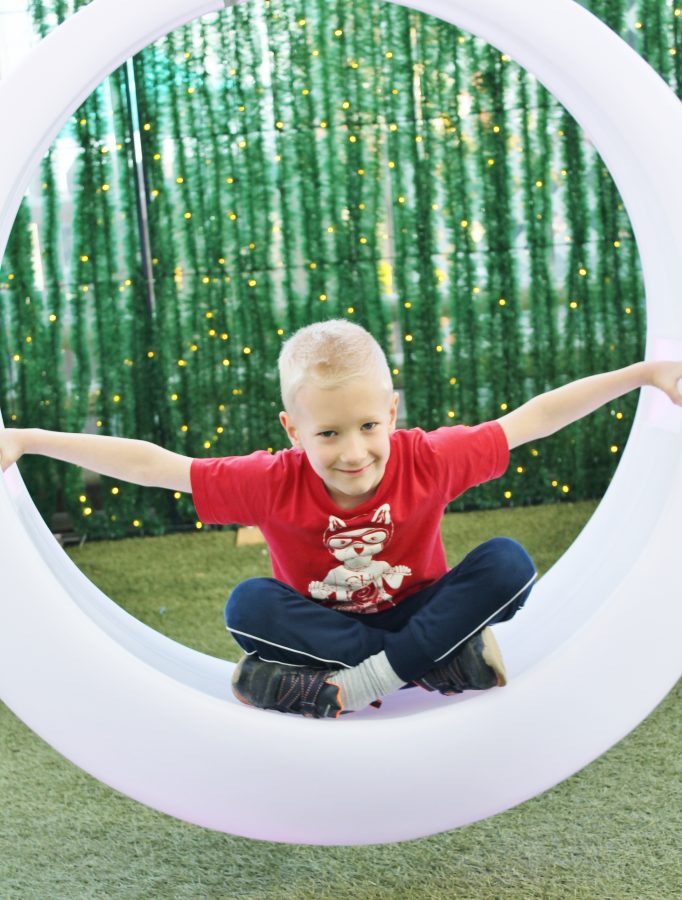 Mini train rides!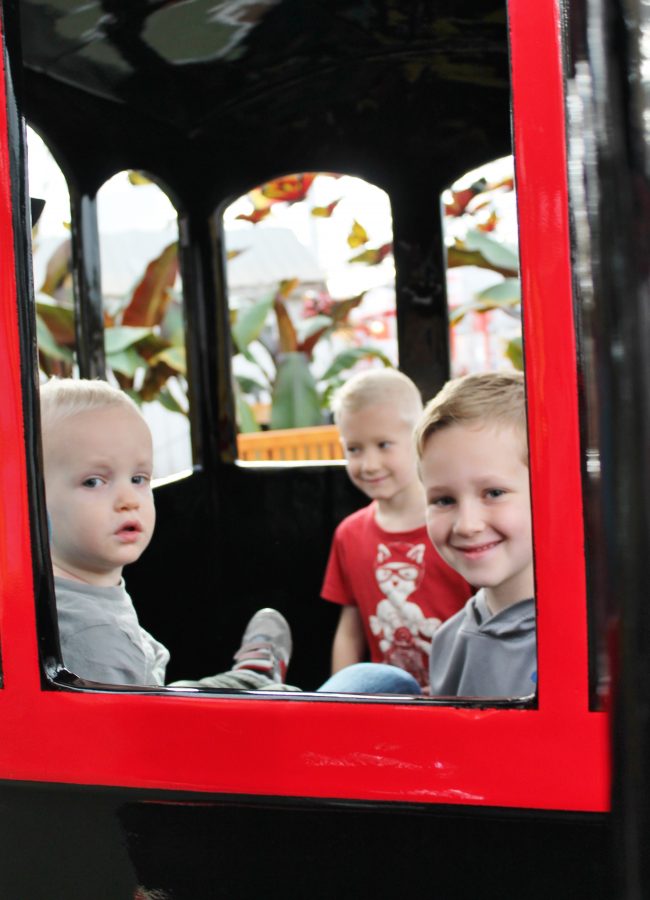 A corn maze with friendly bees!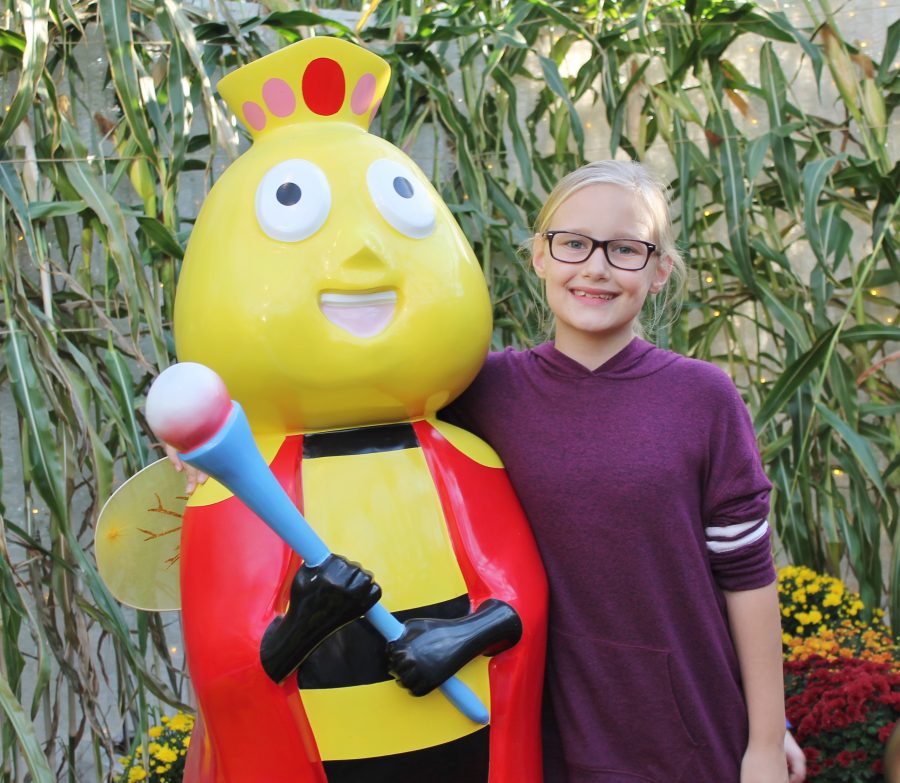 This massive pumpkin patch without a single tangled stem to grab your leg!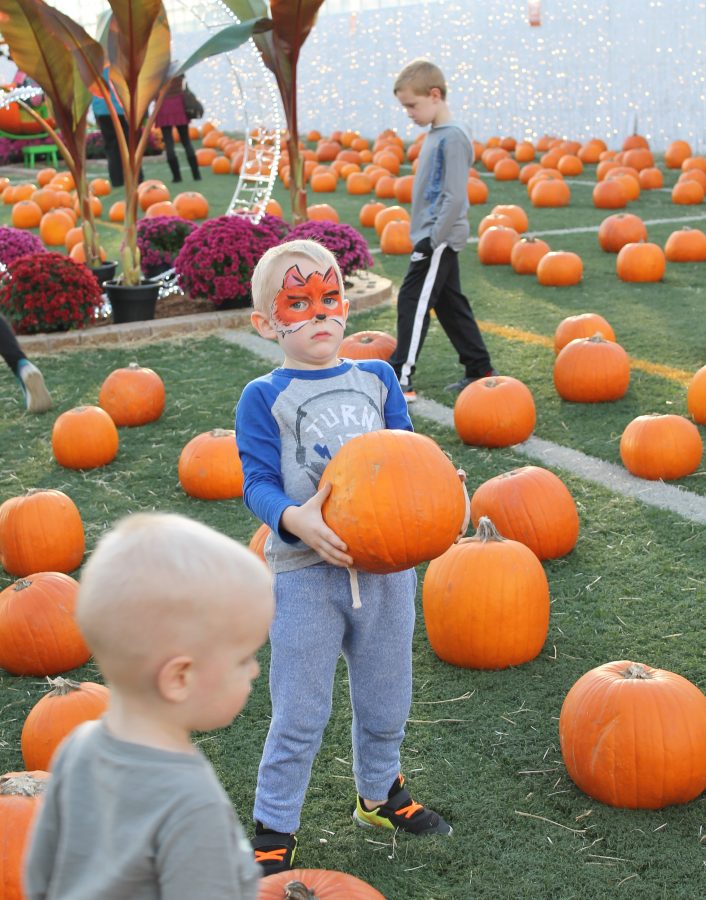 Pumpkins for all sizes!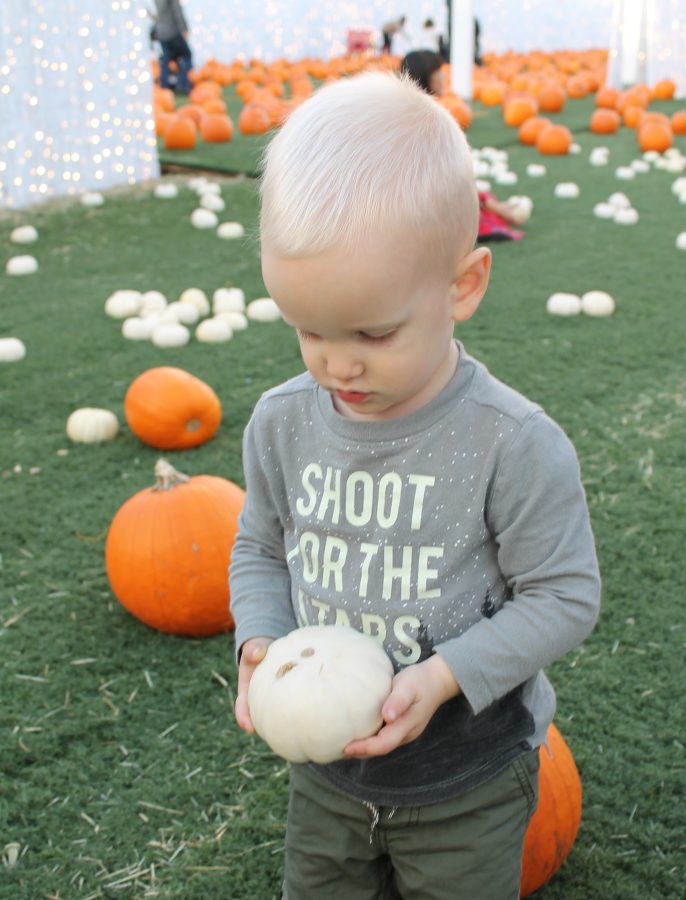 You know it was a hit because there was a lot of this: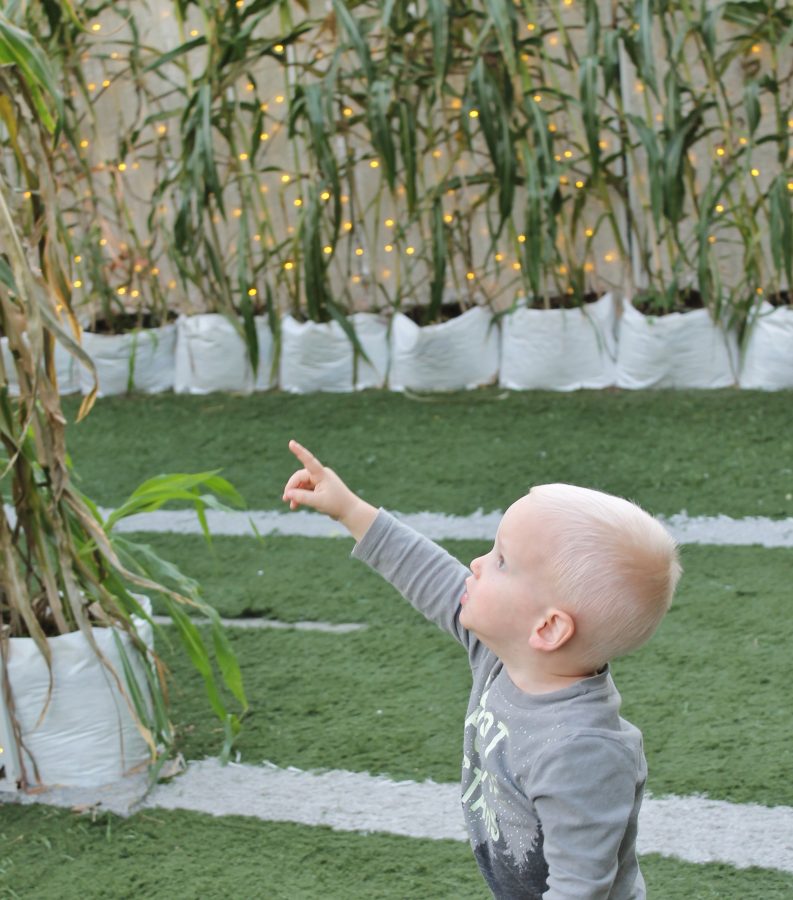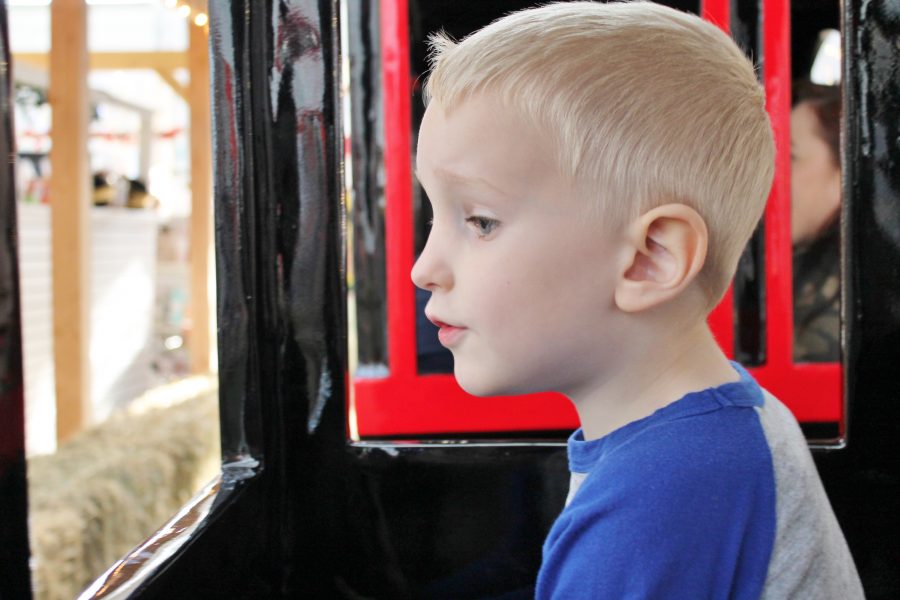 And enough happiness that they were game for a group shot :)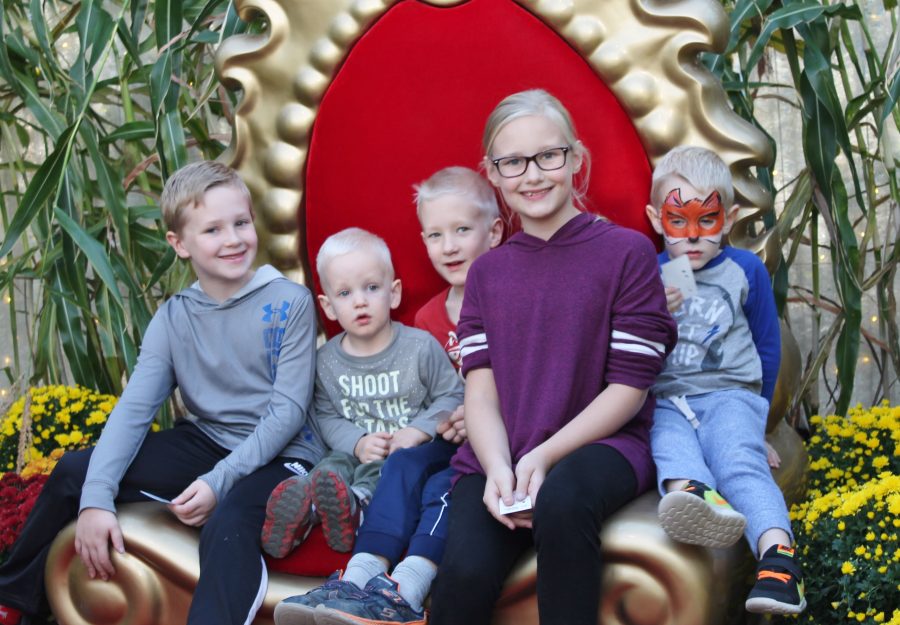 Not to mention the unpictured three full size playgrounds, talking pumpkin show, pumpkin carving station, market area, and Cinderella and Sleeping Beauty wandering around…we could've spent so much longer here if someone didn't decide they needed to throw up and someone else started feeling feverish :P At least it meant we were home in time for bedtime as usual.
In the midst of a crazy busy season for our family, this was just the thing we needed, and the kids are already asking whether we can go back next year…I think we shall :)
*Disclaimer: As a social media ambassador for Harvest Glow, I received a free family pass to attend. All opinions are, as always, my own :)