Summah holla-dayyyzz! And the livin' is…well, a little barfy, actually.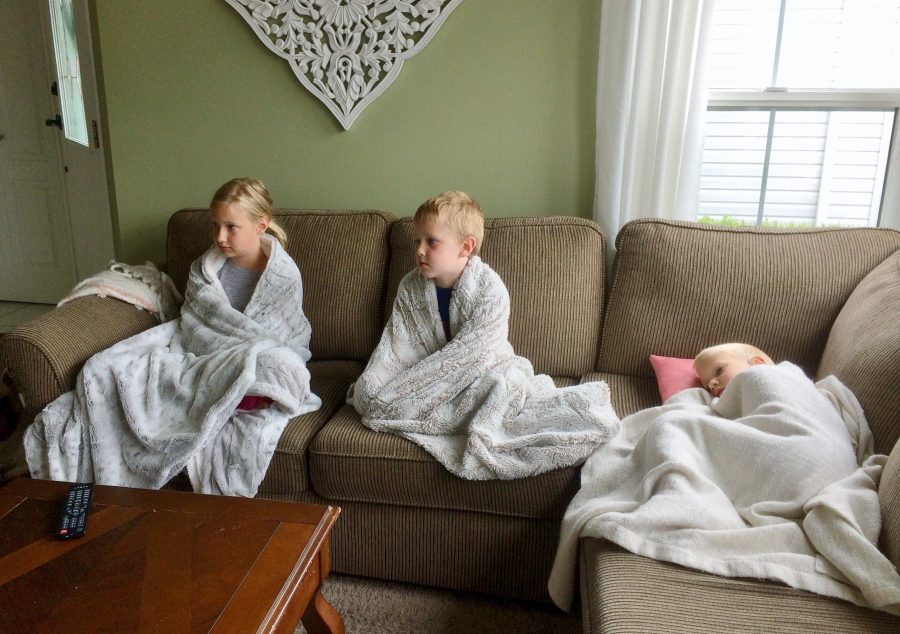 Random stomach flu aside, summer holidays have so far been great. We kicked it off early with a long weekend trip right before school was over…those parents who call their kids in absent a week before they actually never have to be at school. But hey, when the opportunity is there, it would be crazy to miss it.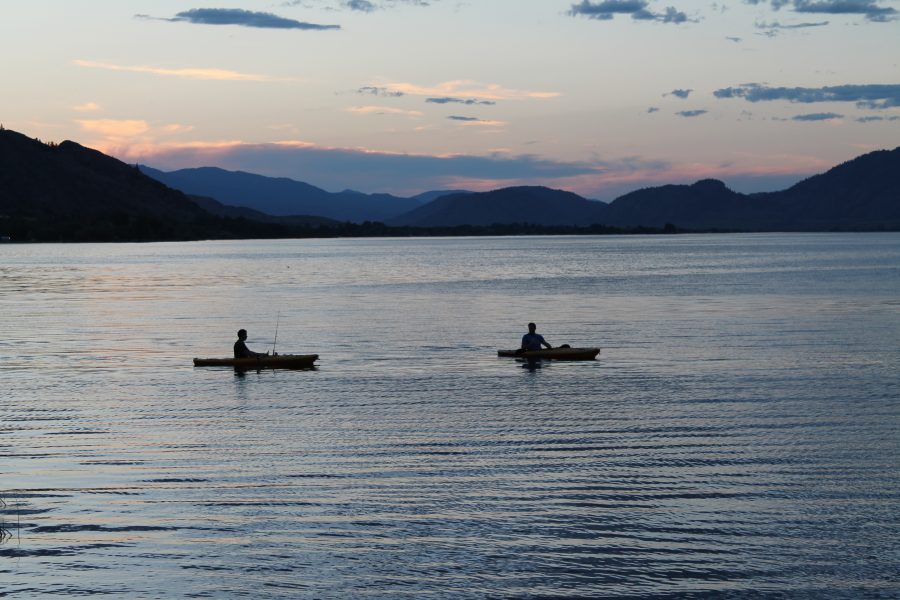 The kids were absolutely in their element, and loved every moment, which made us love it even more. (Huge thanks to my sister for most of these photos!)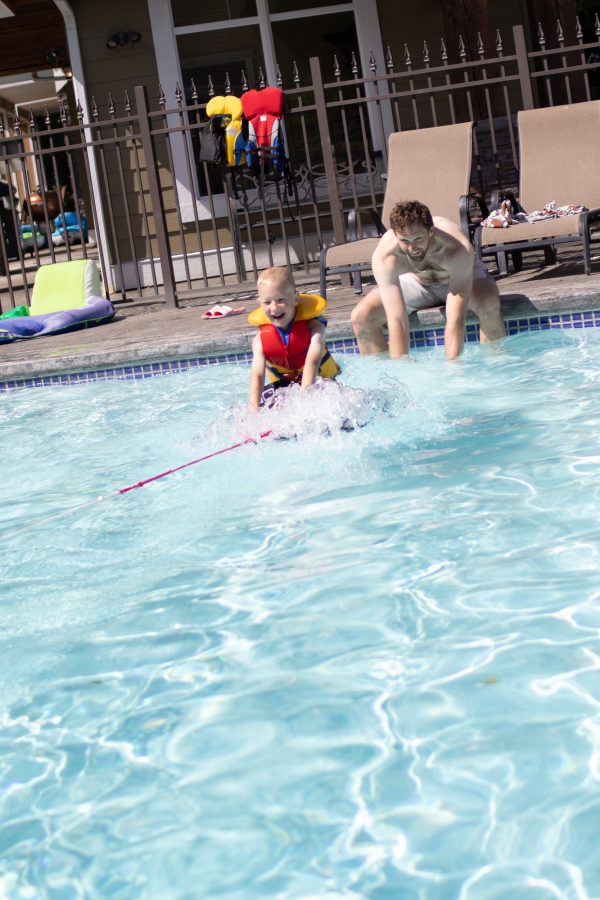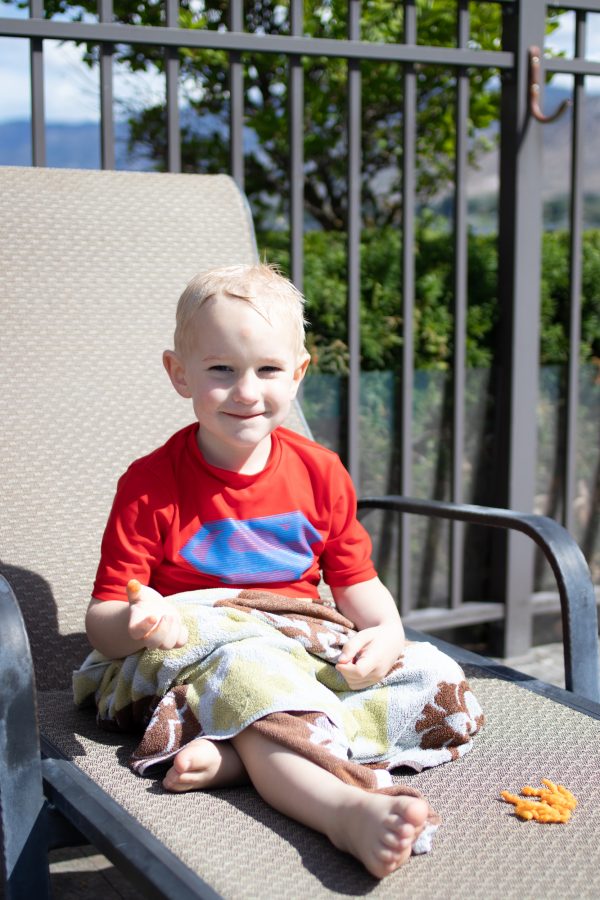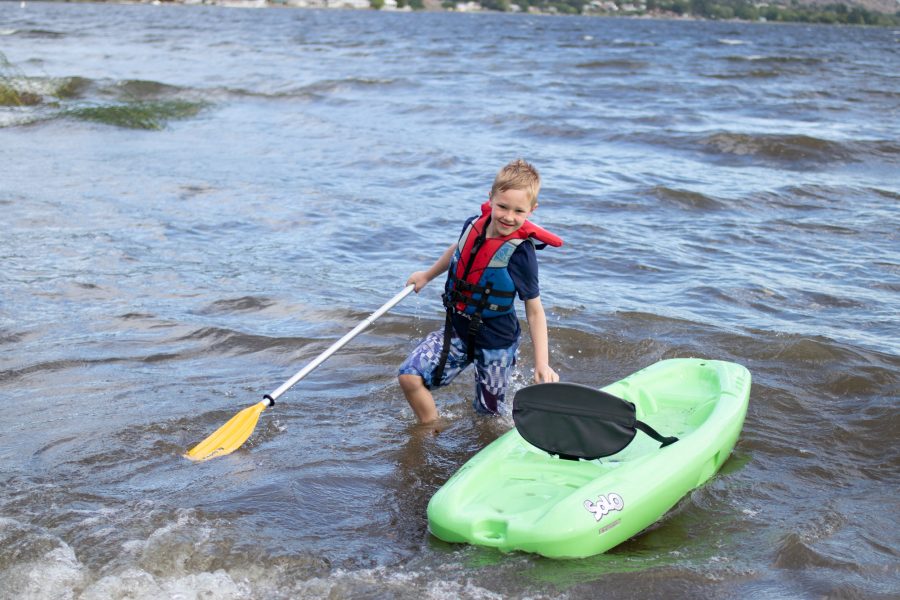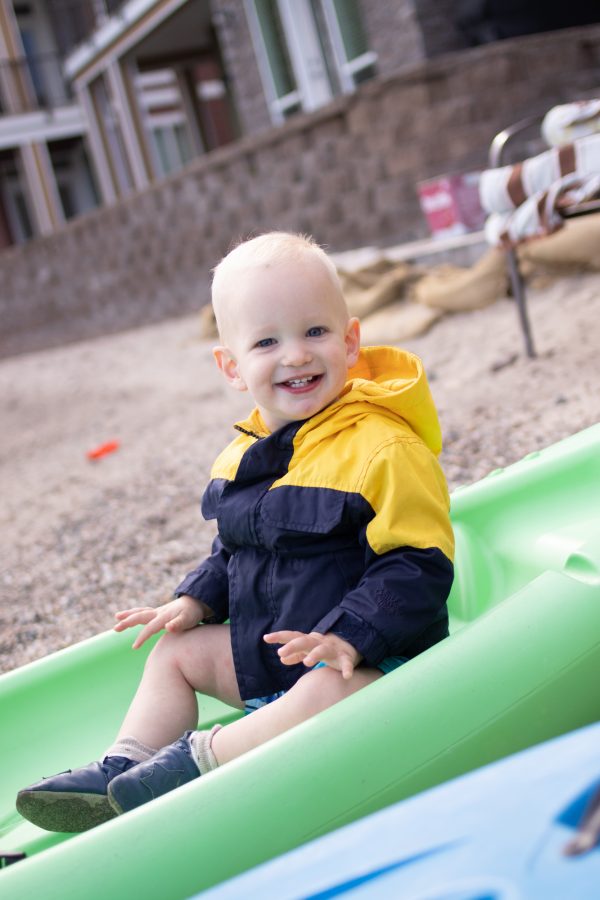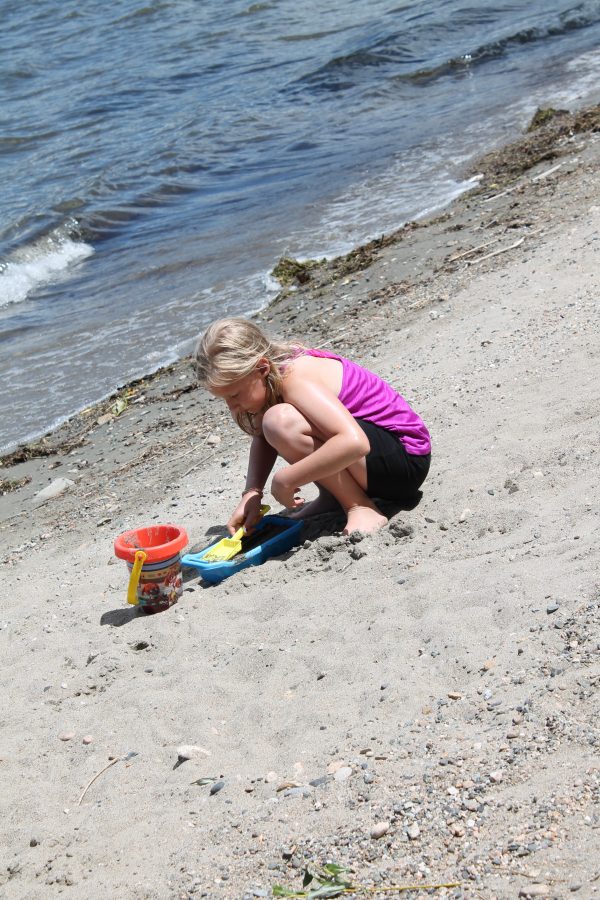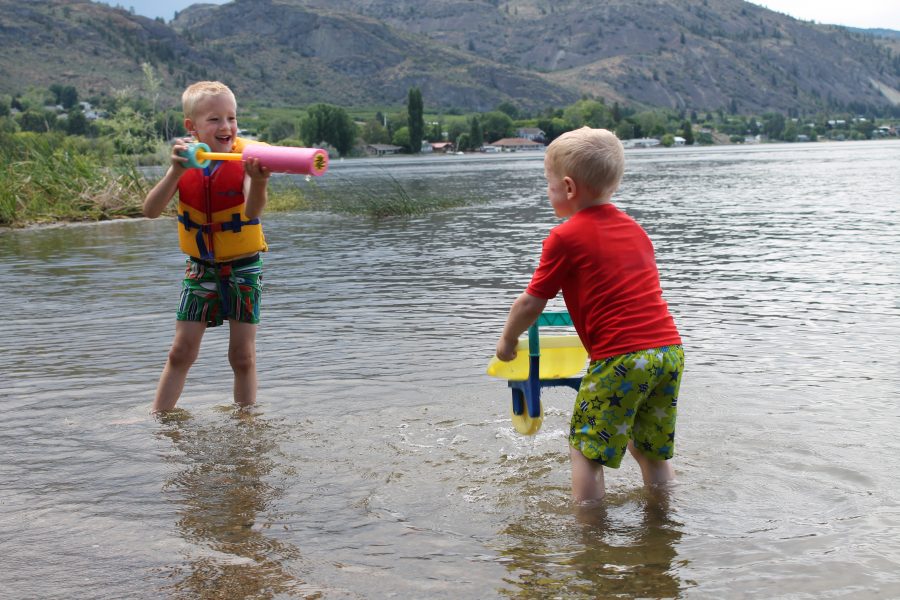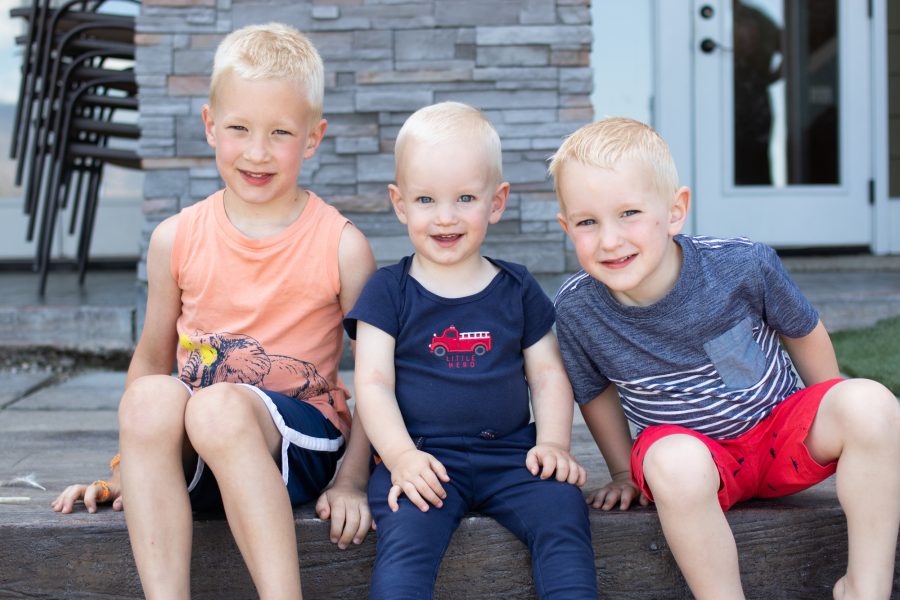 We even attempted a family photo, always a risky choice.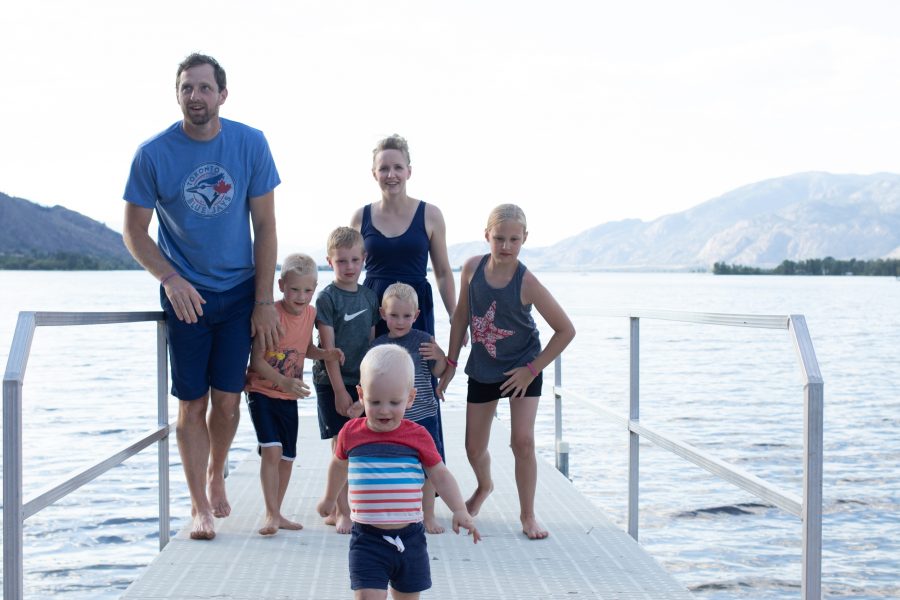 We came back for the last two days of school and kicked off its actual end with pizza and swimming with dear friends. Then it got kind of cool and rainy outside and we all got excited about summer schedules!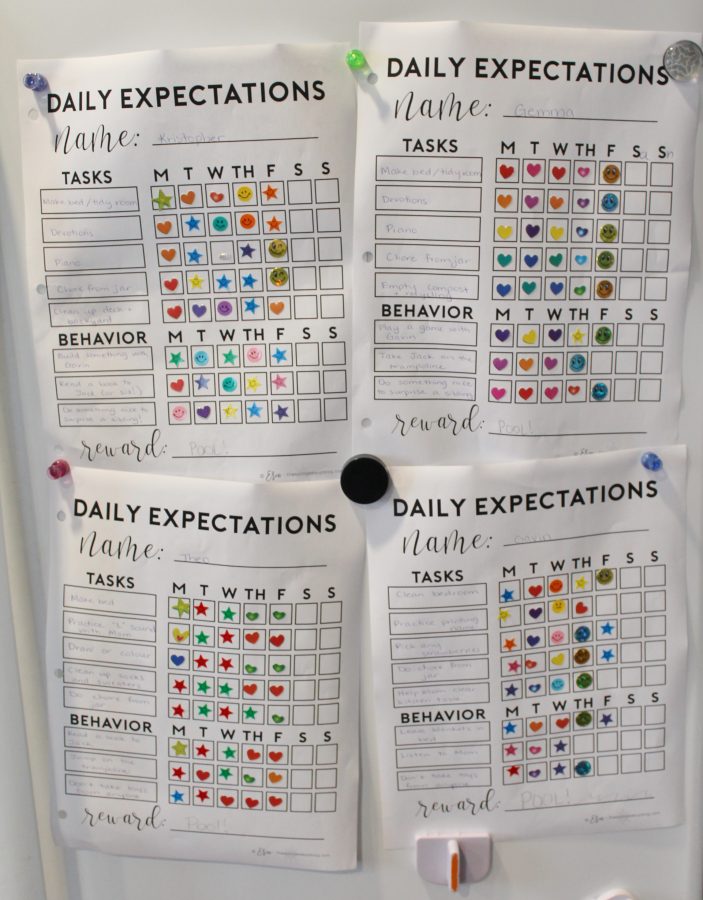 Oooookay, maybe we didn't ALL get excited, but hey, I was excited, because no structure whatsoever gives me hives.  We're making good progress on the "daily expectations" lists (we're using these ones and they are perfect-sized for stickers with lots of room to write too!) I am a hardcore list fan, so I'm excited to see my kids feeling the satisfaction of getting things done and checking things off. Also, Carl is going to be gone a lot this summer and I need help keeping this place together!
One of the "chores" in our chore jar for these charts is "bake something with Mom", which no one thinks is a chore at all and forces me to get my patootie in the kitchen making homemade snacks even when the popsicles are just.so.cheap. (On that note, double chocolate banana bread coming your way soon…if we make it twice in two weeks, its worth pulling out the camera so it can head to the blog :))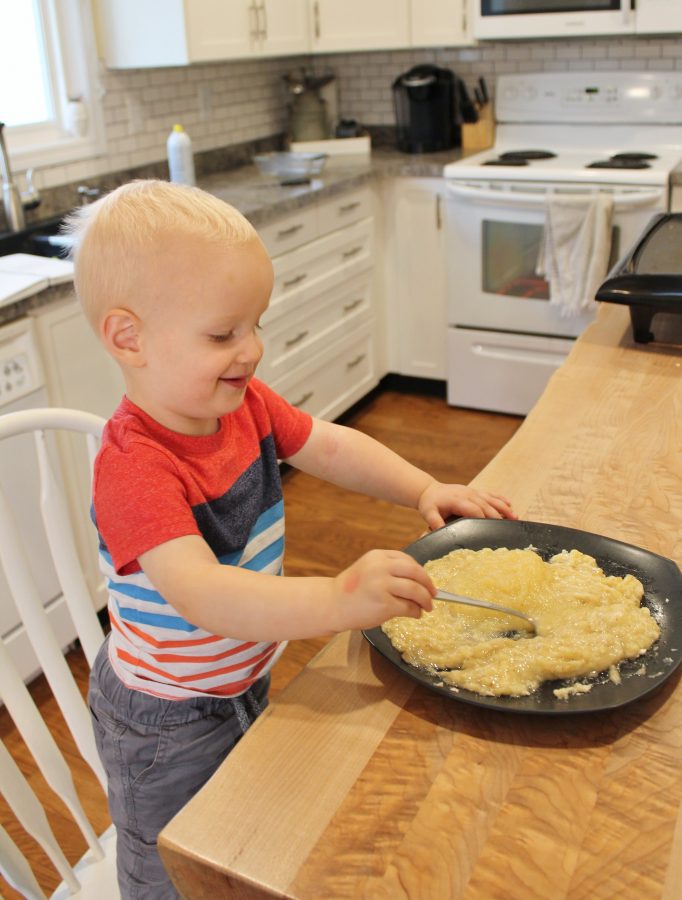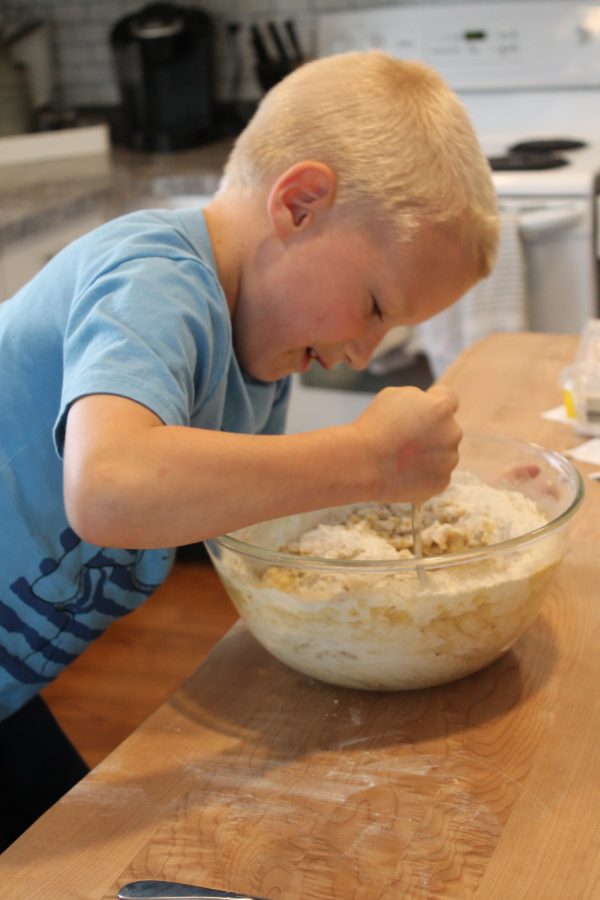 It's always a bit of an adjustment settling into life with everyone home, and there are definitely moments when I want to throw in the towel and call in sick to parenting, but in the end it's so worth it for those moments in the day that happen just because you're there, and so are they. I'm so thankful to be able to stay home with these beautiful little people, and pray this summer and every summer can be a time for them to completely relax, be themselves, try new things, and learn a bit of responsibility and teamwork along the way.