Last week was just embarrassingly luxurious. Only two days of it, mind you, but I'm not sure I could have handled any more days at the Nanaimo-bar-per-day pace I was going.
CHOCOLATE-COVERED, mind you, two of the three times. What brilliance is this.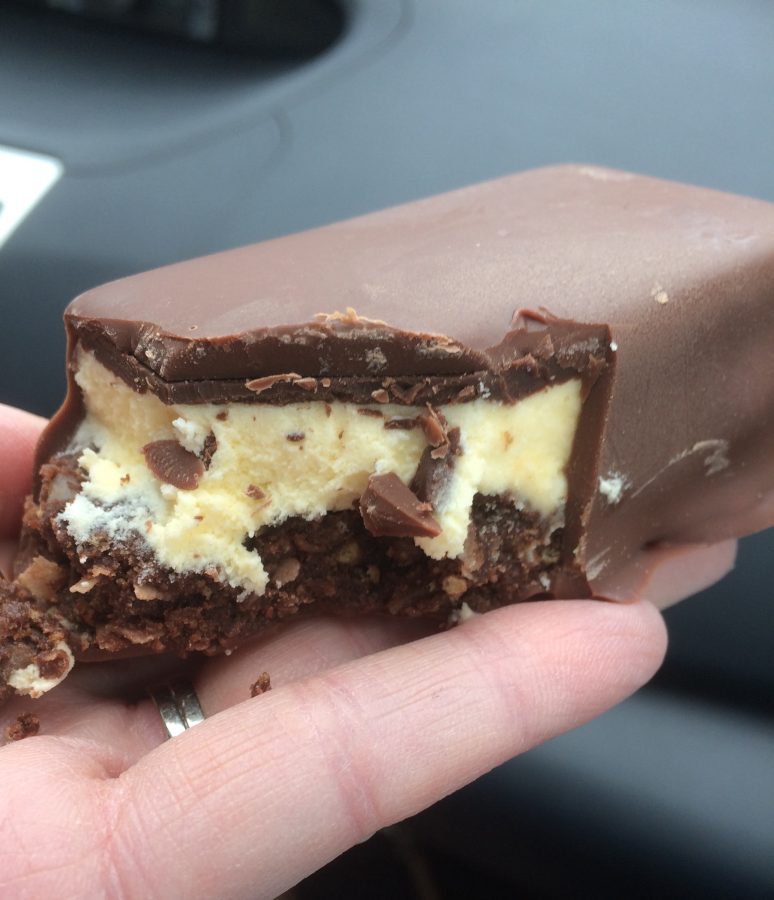 I'm not sure my courageous babysitter / mother-in-law would have wanted us to be gone much longer either…1-year-olds can get rather put out about their mom being gone, it seems, particularly at 4:00 in the morning.
Carl had work to attend so I debated saving the overnight babysitting for a time when he was on holidays too, but then I realized we'd have to pay for the hotel if that were the case, and I don't mind hanging out with myself at all, actually, so off I went.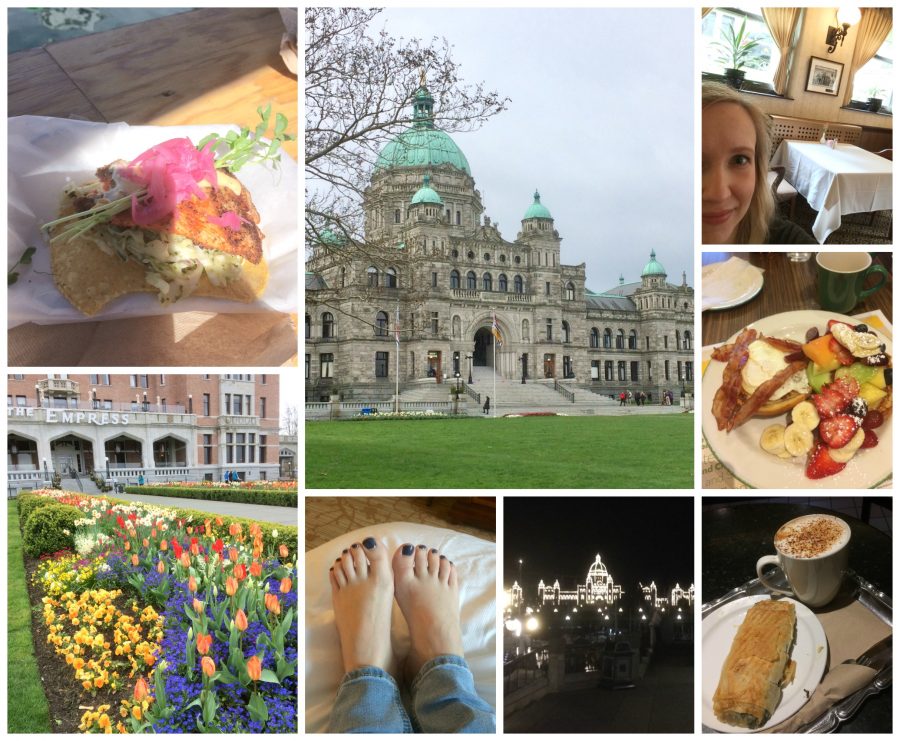 I seriously have so much love for online reviewers and my friend Elena, they have never steered me wrong. How amazing is it to know you're going to get perfect fish tacos, first class hidden basement breakfast, or a lovely chai tea latte at very specific places in a city when you have only two days to explore and experience?
It is SO amazing, let me tell you.
I just wish I had taken a picture of my dinner the first day which, oddly enough for a delicious steak dinner, sticks out to me because it featured the best broccoli and potatoes I have ever eaten. I wish I had asked them their ways.
What is also amazing is when the forecast is rain but the weather is gorgeous, so you can eat your fish tacos out on the dock overlooking the marina, and your date shows up from work at the perfect time.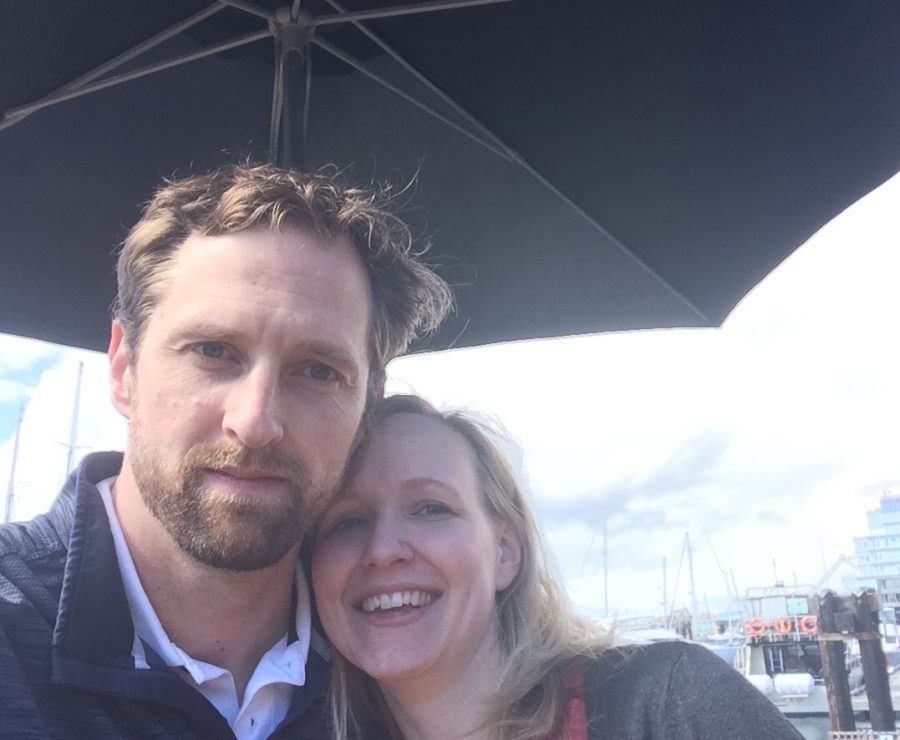 Look at that dedicated guy, still marking papers on the roof of the car while the ferry docks. I was doing nothing.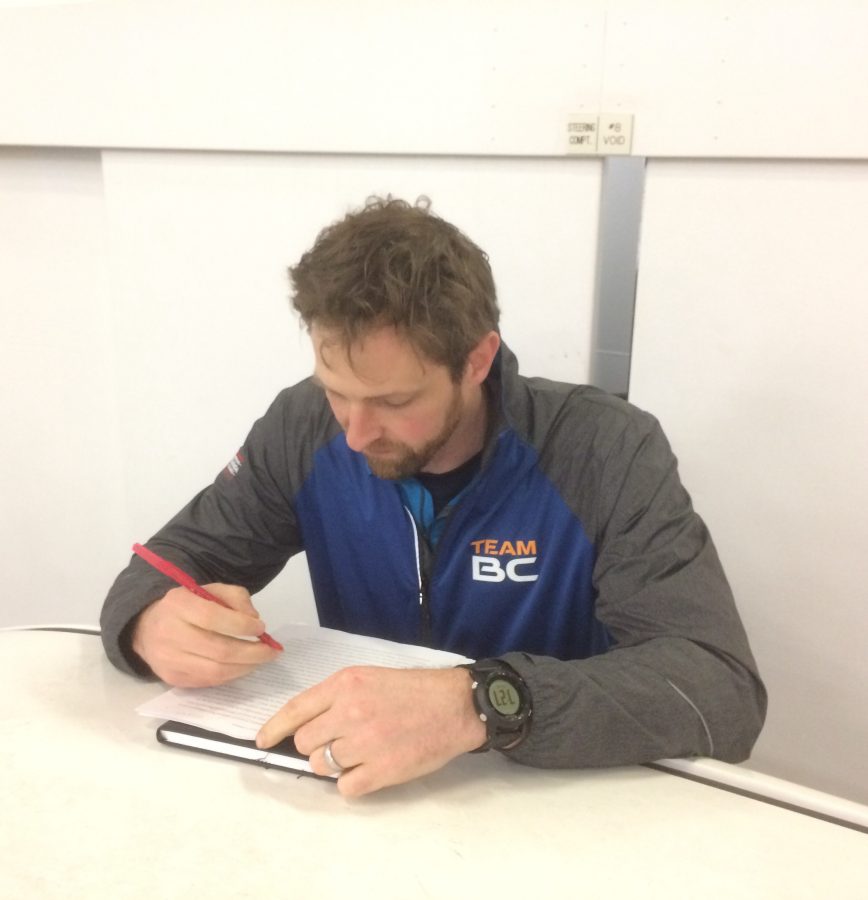 It's so good to be home, but it was also so, so good to get away.