This picture series pretty much sums up how things go, about 162 times per day at our house.
Gavin finds something to play with, and Jack immediately wants in on the action. He's thrilled when he's allowed.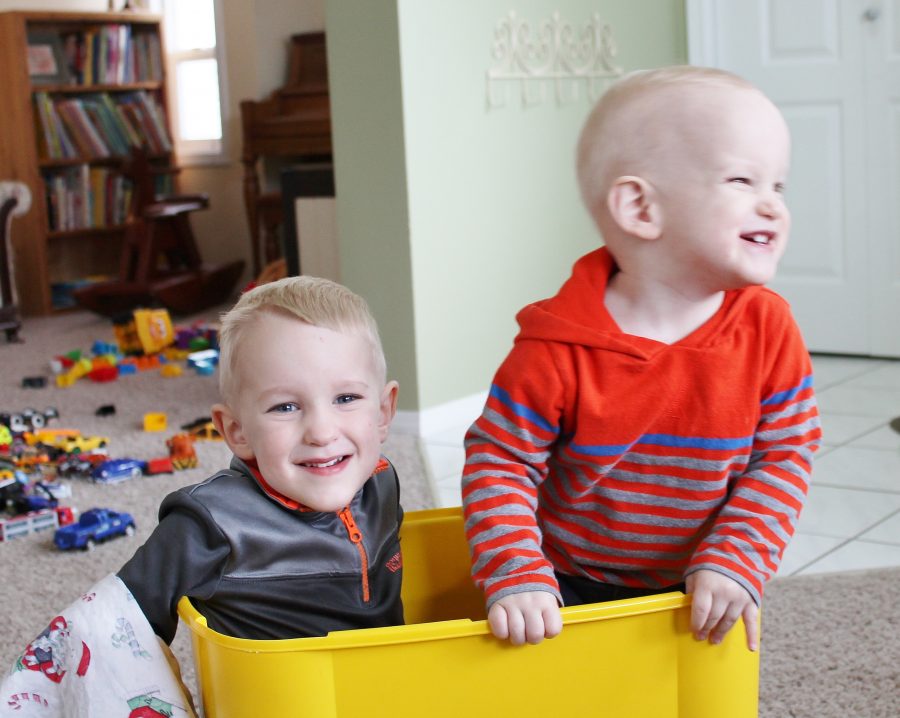 Gavin offers a welcoming kiss.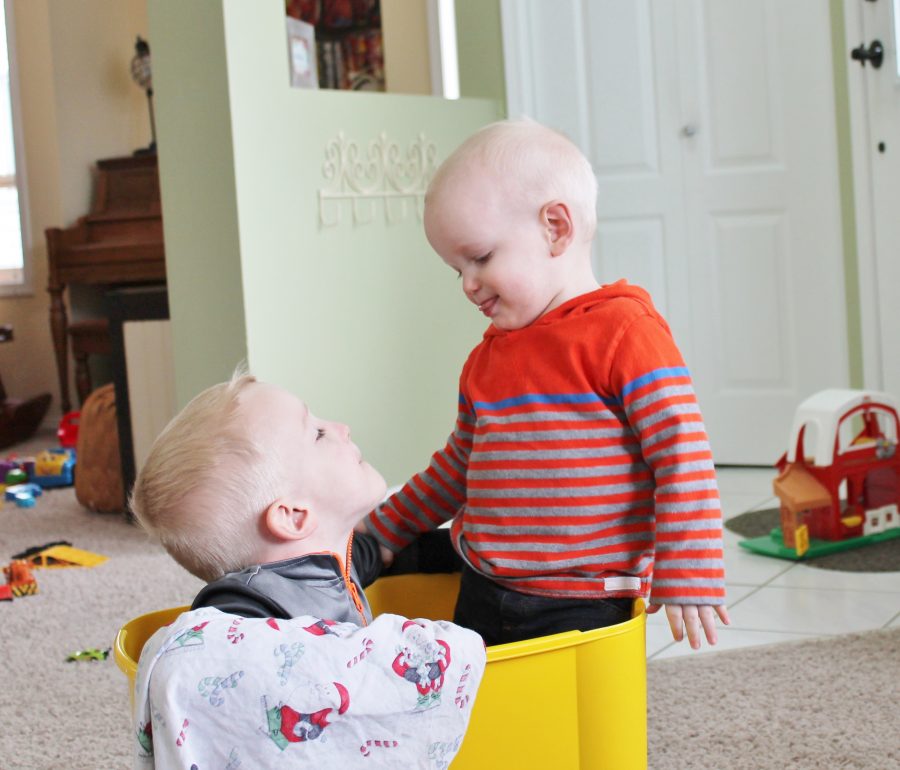 Jack tricks him by going in for a chomp on the nose.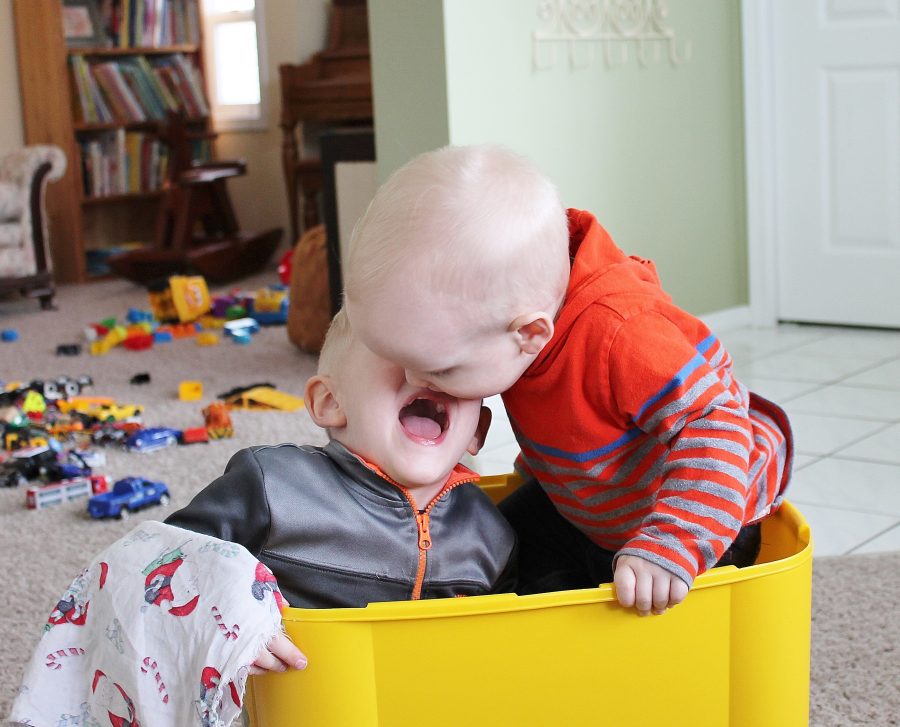 Back to hugging it out.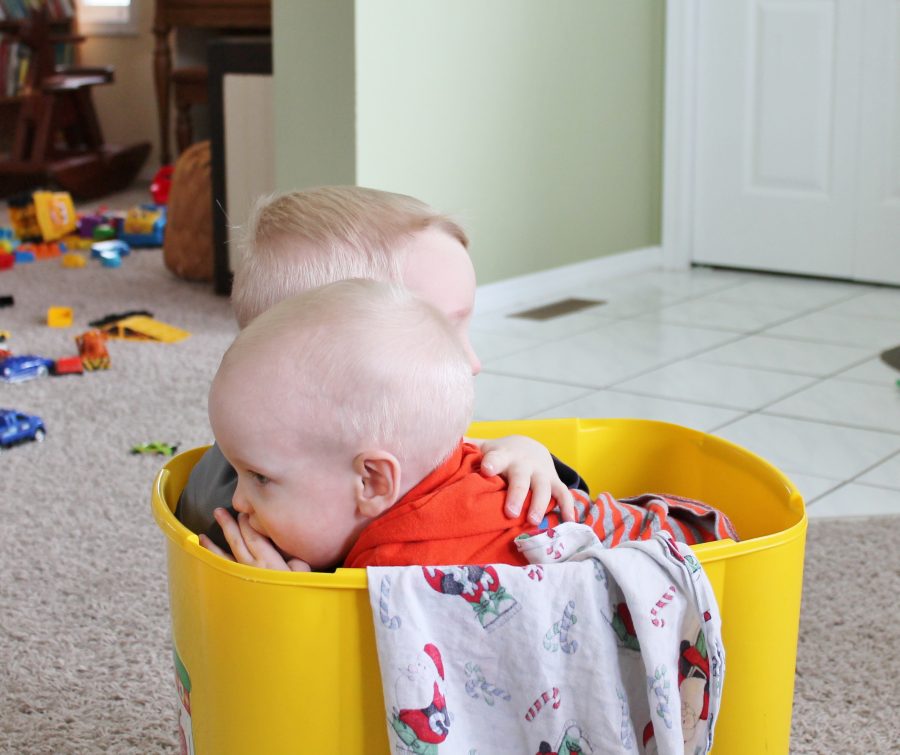 It's only a matter of time until that bucket tips and they're both crying. Until then, we'll just enjoy this moment.