Look at these two adorable pool sharks in their matching garb :)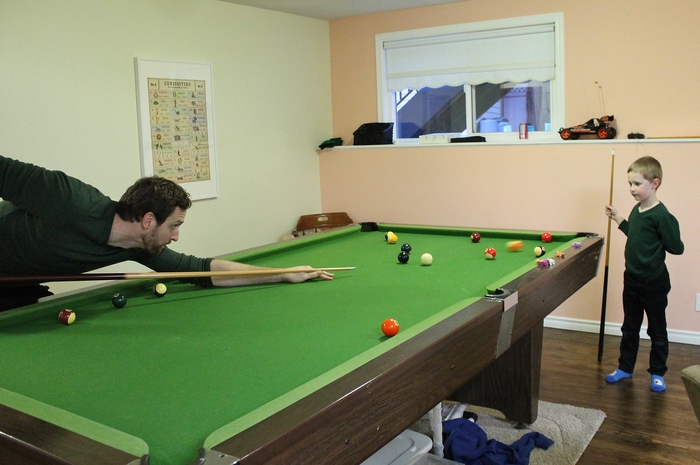 Kristopher has laser focus,  listens intently to instructions, and never forgets anything. My little rule follower and firm believer in practice-makes-perfect, he is a mini of his Dad in more than just his wardrobe choices. He's also just as easy to love. Look at that focused little face absorbing information.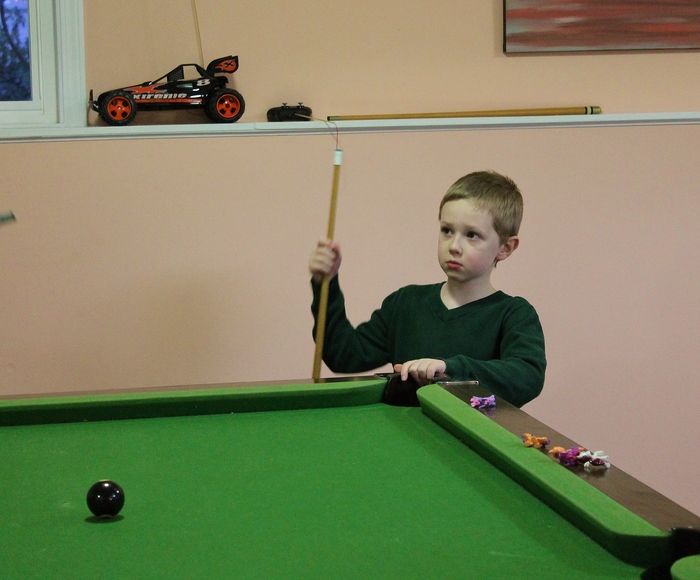 The careful set up…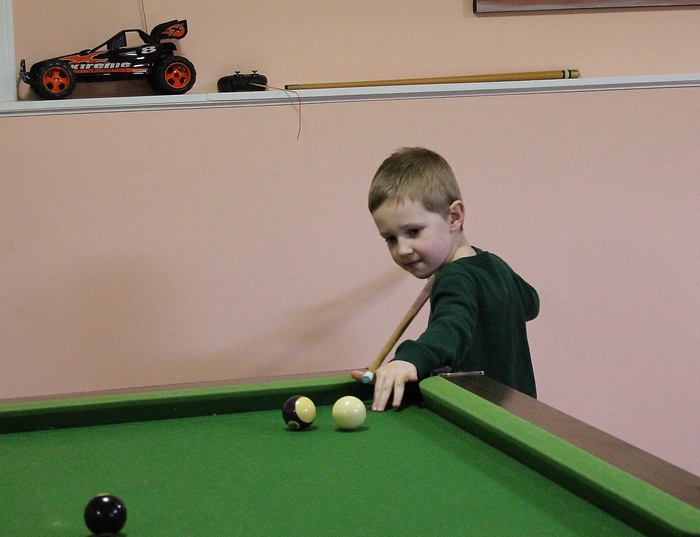 And the money shot.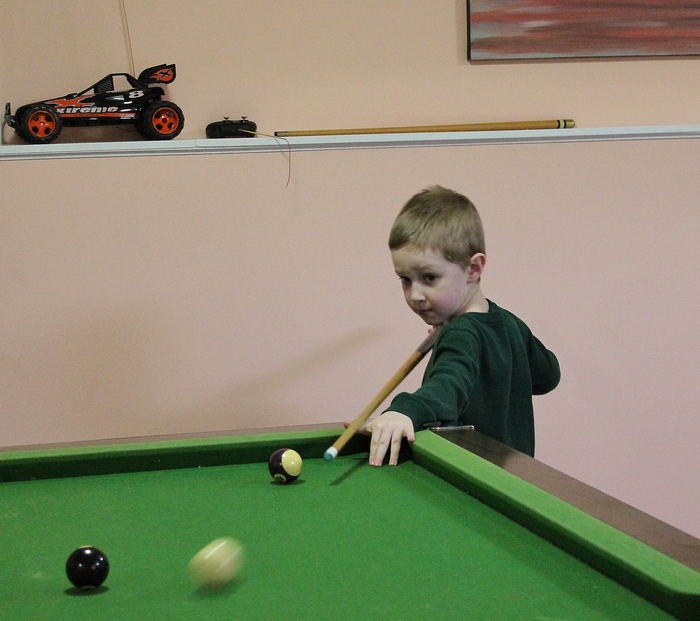 Pretty sure this kid could beat any other Grade 2er I know at pool. In fact, he's even beat his teacher.
Good thing there are always new, less coordinated students lingering nearby :)